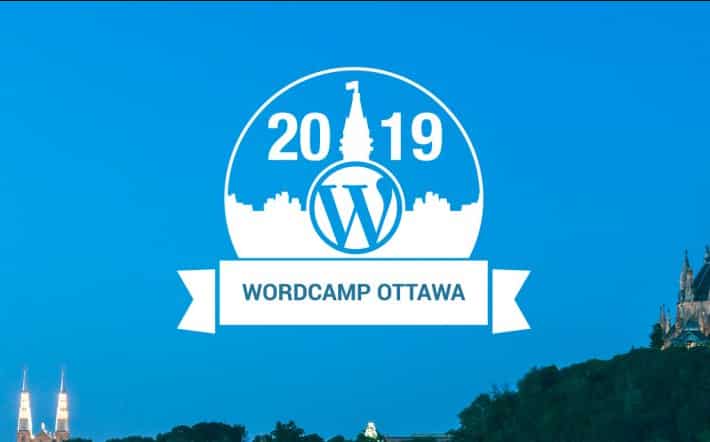 WordCamp Ottawa 2019 in Ontario runs July 13th and 14th, and we'll be there in person to hand out some awesome swag! It'll be held at Richcraft Hall at Carleton University.
This is sure to be a great weekend as this WordCamp has a variety of talks for all types of WordPress users and small businesses.
Although it's a bit far for myself to attend, GreenGeeks' Philip Crout will be there. So, make sure you stop by to say hi, find out more about GreenGeeks and pick up some goodies from our booth.
What to Expect at WordCamp Ottawa 2019
Over the course of the weekend, visitors have access to a wide scope of information. Although, the second half of Sunday is more focused on Workshops. And I wish I could attend one of them in person.
This weekend, attendees will have access to sessions like:
And these are only a handful of amazing talks going on at WordCamp Ottawa 2019.
Fun Facts About Ottawa, Ontario
Ottawa has a lot of history. And if it wasn't for being so far away, I'm sure I'd visit. But while you're there attending WordCamp, keep in mind:
Ottawa was named the capital of Canada by Queen Victoria of Britain in 1857.
Talk about freezing temperatures, Ottawa ranks 7th as the coldest capital in the world.
The Château Laurier Hotel, haunted hotel of Canada, is said to be visited often by Charles Melville Hays. He was the president of the company that built the hotel who died on the Titanic just over a week before Château Laurier opened for business.
But if you were curious about the Canadian Tulip Festival, sorry. This event is only held every May.
See You at WordCamp Ottawa 2019!
When attending the camp, don't forget to stop by and grab some swag from Philip. He'll be in Ottawa sharing why GreenGeeks is special while manning the booth.
But, I'd like to end by thanking all of the organizers, sponsors, volunteers and attendees for making WordCamp Ottawa possible. Without the WordPress community, these kinds of events wouldn't exist in the capacity they do today.
Have a great weekend in Ottawa, all!