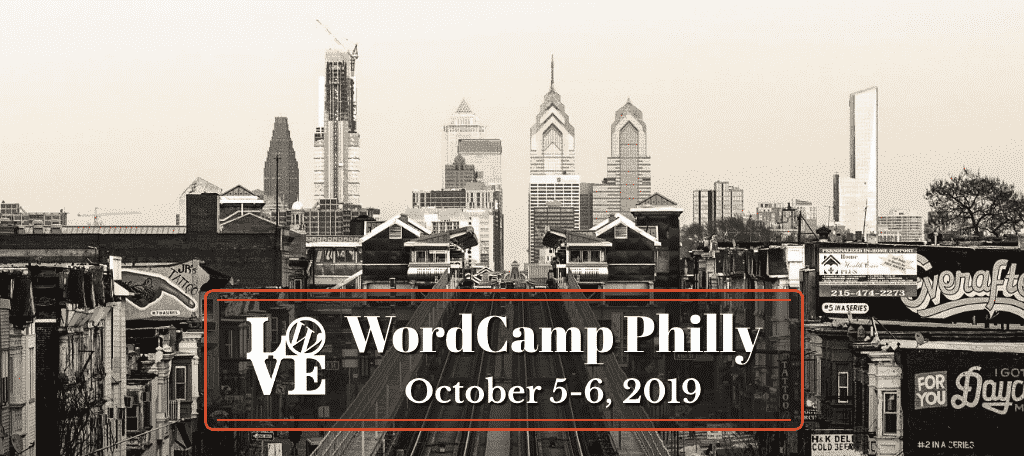 Billed as the "premiere WordPress-related conference in Philadelphia," WordCamp Philadelphia will take place on October 5th and 6th. The event will be held at two different venues. This year's sessions will be Saturday, October 5, at The Pennsylvania Academy of the Fine Arts, with a Contributor Day on Sunday, October 6, at 1776 Rittenhouse.
What to Expect at WordCamp Philadelphia
The Saturday sessions will be out of this world. There will be quite a bit going on, so here are some highlight sessions you may want to check out and not miss.
How to Get the Most out of Yoast
Join Chris Berkley as he shows you how to efficiently use the world's most powerful WordPress SEO plugin. Step-by-step instructions will provide valuable takeaways for you to take home and implement on your WordPress sites.
Design Systems in WordPress
Session speaker Tim McKenna will talk about how design systems are codified ways for organizations to bridge the gap between design and development. This talk will show you how to use WordPress to host your design system.
Five Easy Performance Wins to Optimize Your WordPress Website
As usual, website performance and optimization are a huge talking point. Join Koa Kekuna as he talks about important steps you can take to speed up and properly optimize your WordPress website.
Taking Care of Your Most Important Asset: You!
Sue Allen Clayton talks about burn out and small business and how they relate. She will go over the proper steps to avoid this negative outcome and give you tips to get re-energized about your business.
Images and Your Website: It Matters
Aside from site speed, perhaps nothing is being talked about more in the world of WordPress than proper use of images, alt tags, and compression. Join Kim White as she walks through the basics of the most used image format types and some optimization techniques. She will also do a review of what WordPress does when you upload your image file.
You can also view all other sessions and speakers at any time.
Fun Facts About Philadelphia
Most people know that Philadelphia is filled with all sorts of history and amazing things to see. There is so much to say about this city that it can be hard to even know where to start. Here are just a few fun facts about Philadelphia.
Philadelphia is a city of firsts. On top of hosting America's first birthday, it also started up the country's first daily newspaper – The Philadelphia Packet and Daily Advertiser – in 1784.
Renowned for its medical sector, one out of every six doctors in the U.S. is trained in Philly.
If you're a foodie, Philadelphia is also home to the Wing Bowl, an eating contest that draws crowds as large as 20,000 people.
Final Thoughts
Philly is an amazing city with a ton to do, see, and experience. WordCamp Philadelphia is going to be an amazing weekend and a chance to network and meet like-minded WordPress professionals. Get out there and be a part of it if you can.