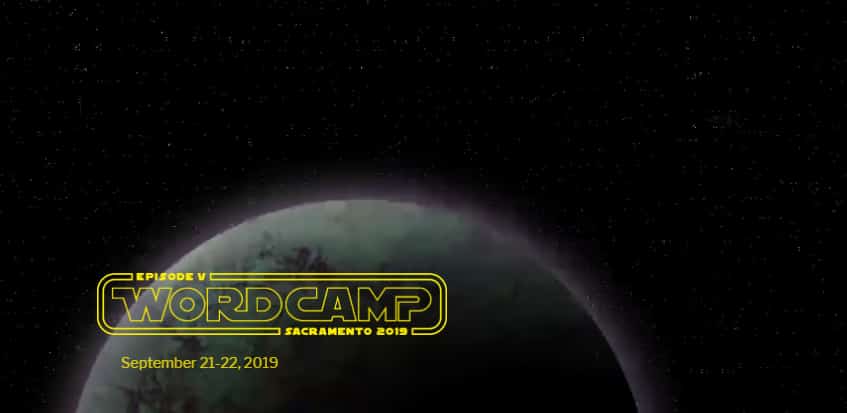 WordCamp Sacramento is now in its fifth year and is more successful than ever. On September 21st and 22nd, it will be held at the Falls Event Center. The Sacramento setting for WordCamp is always a blast, so make sure you get out there for the event.
GreenGeeks will be on hand for this particular event. Make sure you come by and say hello to our very own Anna Gargioni and Trey Gardner. They will be there to answer any questions you may have.
What to Expect at WordCamp Sacramento
WordCamp Sacramento will have all sorts of speakers and presentations for you to attend. Both Saturday and Sunday will be a full slate. Here are some of the sessions you may not want to miss.
There is so much going on that you should be able to come away with all sorts of knowledge from these speakers.
Fun Facts About Sacramento, California
Sacramento usually does not come to the forefront of your mind when you think of cities in California. That being said, it is the state capital and there are a lot of interesting things you may not know about it.
Sacramento has a prolific amount of museums. From the California State Railroad Museum to the Crocker Art Museum, there are dozens of free and admission-paid locations in the Sacramento region.
Sacramento is actually California's sixth capital since 1854. It was the state capital in the past, was then dropped, and then added again as the capital city of the state.
Sacramento is actually two cities in one. A large network of tunnels remain beneath the foundation of the city. The network was abandoned when the city was raised to avoid flood damage.
Final Thoughts
WordCamp Sacramento is going to be an absolute blast for everyone that is able to attend. This WordCamp takes place in an interesting city, is filled with amazing sessions, and will have a little something for everyone.
Be sure to grab your tickets to this upcoming WordCamp.