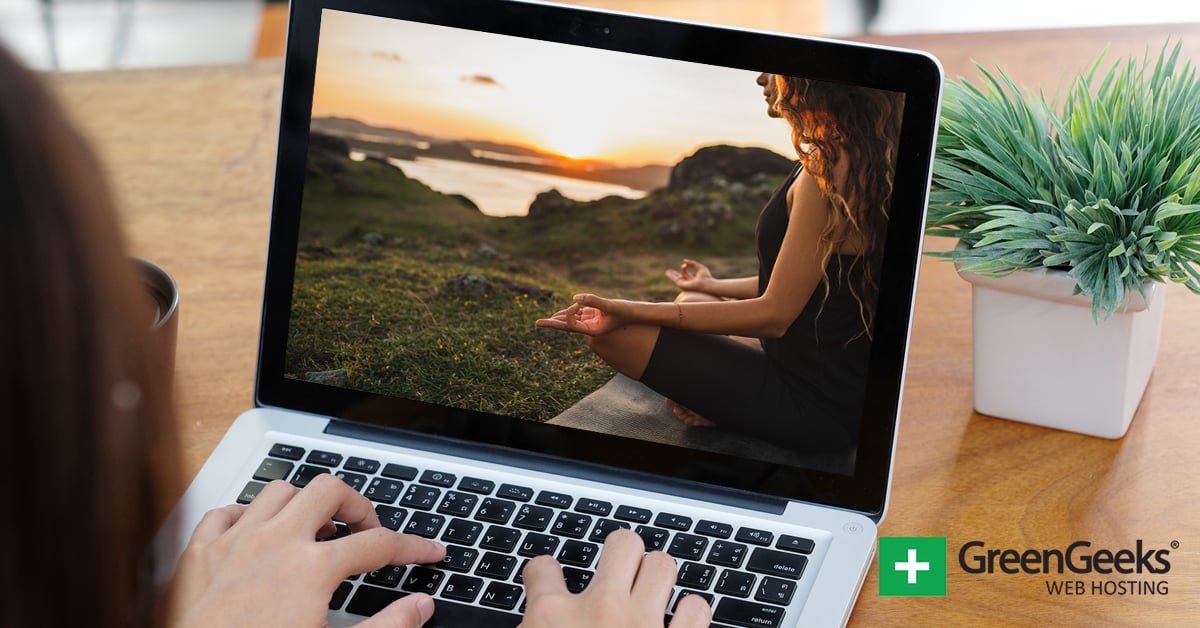 Health and wellness is a huge industry. There is a ton of money to be made and a lot of different things to talk about. If you are a health and fitness person and are interested in starting your own wellness blog, then you have come to the right article.
Have you ever dreamed of having your own platform for exercise, dieting, and overall health? Having a health and wellness blog will give you the ability to speak your mind and help people through their own journeys.
There are so many things you can do if you have the right platform. Having a wellness blog gives you a tool to post videos, articles, recipes, workouts, pictures, and so much more. You can even offer services from it and sell products.
If you are not sure where to start, then the steps below will take you through the process. Follow them as they are laid out and you will have an amazing wellness blog up in no time at all.
What you Need to Start a Wellness Blog
There are several things you have to have in place when you are starting a wellness blog. You know you have to figure out how to build the actual site, but having some other things in place first will make this process easier.
I find that it is always helpful to have a website checklist available. You can add things you are going to need for the site, and then make sure some of those are in play before you start building and designing.
You may have a great checklist made up already. If so, great! If not, here are a few items to consider.
Wellness Blog Checklist
Content (have some ready to go)

Wellness Niche (what aspect of health and wellness you will focus on)

Recipes

Workout Routine

Will you Offer Services

Sell Products Online

Blog/Website Name

Branding/Logo

Posting Schedule

Domain Name (below)

Web Hosting (below)
Having some of this in place and ready to go will not only allow you to get some initial meat up on your site, but will also give you a solid vision of where you want the blog to go.
Get Domain Name and Web Hosting
The first two things you need to get after you have built your website checklist is a domain name and web hosting. Finding a domain name should not be difficult.
That being said, since there are so many websites online already, you may find that the domain name you want is already taken. If this is the case, then trying playing around with the wording and title of your wellness blog. See if you can come up with something that you can work with.
If that doesn't work, go ahead and try using another domain name extension. There are so many now available that you should be able to find what you want in the long run.
Next up is web hosting. You want to find a web host that gives you everything you need to get your wellness blog up and running in no time.
GreenGeeks will not only give you every tool and resource imaginable, but we also provide the best customer service in the industry. With a few clicks of a button here and there, you can have a website up and ready to build and design.
Furthermore, we are also a domain name registrar, so you can get a domain name from us as well as web hosting. This way, everything is under one roof and you can easily access your entire setup in one place.
Install and Design with WordPress
At this point, it is time to figure out what CMS you are going to use to build your website. There are several really good CMS platforms that you may be interested in. That being said, I recommend using WordPress for a number of reasons.
WordPress is very popular and user friendly. Even for a beginner, you are provided with enough tools to help you build and get your site respectable. There are also thousands of tutorials and resources online to access that will help you get through the build and design process.
Not only is this CMS very user friendly, but it is also very secure. Remember, there are always steps you can take after the fact to make sure your website is safe and secure. However, as an out of the box CMS, WordPress is very secure and the code is very strong.
Finally, it is very easy to install WordPress as well. You have a couple of choices here. You can use the one-click installation method found in your web host cPanel. Or, you can choose to install it manually. Either way, you can have a website installed and ready to build on in just a few clicks.
Choosing a Theme and Plugins
WordPress provides you with thousands of themes that can help take your wellness blog to where you want it to be. The same can be said for plugins, as there are thousands of those available as well. If you imagine it, there is probably a plugin that can help you accomplish it.
However, you also want to look at themes and plugins that are niche-specific. In this case, you are starting a health and wellness blog. Try searching for themes and plugins that are specific to what you need. These can take your site to the next level.
Below you will find a couple of theme and plugins suggestions. Take a look at these if you are having trouble finding what you need.
Health Coach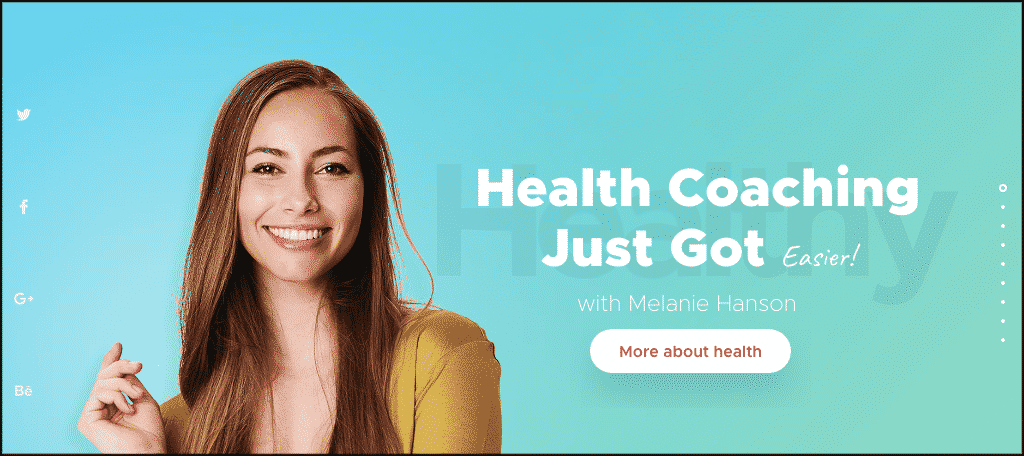 The Health Coach theme is a fully responsive, modern, and attractive health and wellness-based theme that can help you get your website where you want it to be. It is specifically designed and built toward being a health coach, nutritionist, healthy food and lifestyle blogger, healthy cooking, and recipes. It comes with a drag and drop page builder and the ability to integrate WooCommerce very easily. All-in-all this is a fantastic theme to check out.
Gracioza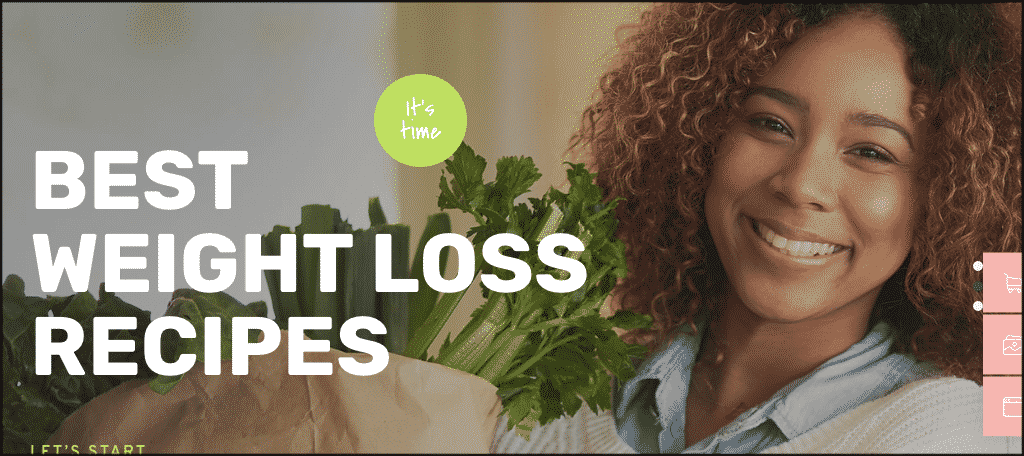 Gracioza is another health and wellness theme that you should look in to. It is a blog theme built specifically for health and wellness. It comes with multiple front page layout options, as well as plenty of widget areas and a fully operation drag-and-drop page builder. The theme has everything you need built right in.
Weight Tracker
The Weight Tracker plugin is a fantastic plugin to add to your wellness blog and make it available for your site users. This plugin will help your users track their weight, body mass, and any number of other fields that you add and define. Users can see their results at work in a number of ways including charts, tables, shortcodes, and widgets.
Meal Planner Pro Recipes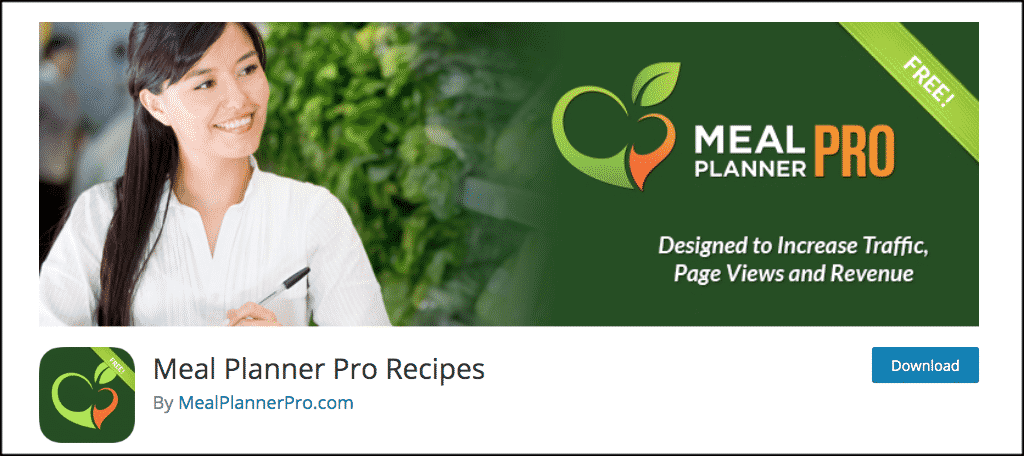 Meal Planner Pro Recipes is an excellent meal planning plugin. Use this to plan meals and create recipes on your health and wellness blog. Recipes you create are SEO friendly. All recipe info is automatically marked up for Google Recipe View and Pinterest Rich Pin requirements. The plugin includes a recipe rating system, as well as gives you the ability to convert from EasyRecipe, Easy Recipe Plus, Recipe Card, and ZipList. A must-have for a wellness blog dealing with food and recipes.
Marketing Your Wellness Blog
At this point, you either have your wellness blog up and running, or you are putting the finishing touches on it and getting ready to launch. Now comes the part where you have to figure out how to market it and get the name out.
You might have a few great ideas and marketing strategies already in the bag. If not, here are some suggestions for marketing techniques and tools you might want to look into.
Use Social Media to Your Advantage

Build Social Media Profiles

Run Ads

Build an Email List

Blast Content Out Regularly

Offer Product and Service Discounts

Have a Website Giveaway

Share Website Content

Guest Post on Other Sites

Get on Forums

Join Other Health and Wellness Communities
Conclusion
Having your own wellness blog is just a few steps and a little work away. If you weren't sure where to start before, then the guide above should give you everything you need to get your website up and running properly.
Follow the steps as they are laid out. This will ensure you have the easiest and quickest path possible to getting your wellness blog up and running. I hope this was informative and clear. Go out there and start sharing your health and wellness experience and expertise with the masses. Good luck!