Do you run an online store and want others to hear your customers' feedback? It's easy to add a customer reviews page in WordPress and it can sometimes really help sway hesitant customers to purchase. At the same time, the opposite could happen if the review is negative. If you are really proud of your products and services I recommend having WordPress client testimonials visible.
Reviews really help enhance most online stores because they show you really care about feedback. They also add an extra layer of engagement with your customers. This is one of many steps that can help build customer loyalty. Today I will demonstrate how to add a customer reviews page in WordPress using the Easy Testimonials plugin.
Why Are WordPress Customer Reviews Useful
Customer reviews add an extra level of engagement with customers as well as provide real feedback on a product. In fact, there are many websites dedicated to just reviewing other services and products offered. If you are ever afraid that customers might see bad feedback, well there's really no escape as other sites will be more than willing to mention your poorer scores. Your best defense is to embrace any feedback offered and always use it as a way to improve.
Creating quality content, products, and services is crucial for success and if you're not listening to feedback then you're never going to improve. Customer reviews are as much a benefit to you as they are to the customer. For example, if a customer is looking at a pizza restaurant site and sees reviews for each pizza, he or she may be more inclined to purchase it if there are good reviews.
How to Add a Customer Reviews Page in WordPress
Today I will demonstrate how to add a customer reviews page in WordPress using the Easy Testimonials plugin. It's a very useful plugin that has a lot of customization for placing the reviews. It's free and easy to use, but there is a premium version that you may wish to try for some of the additional features offered.
Let's start by going to the plugins area of WordPress and click on the "Add New" button.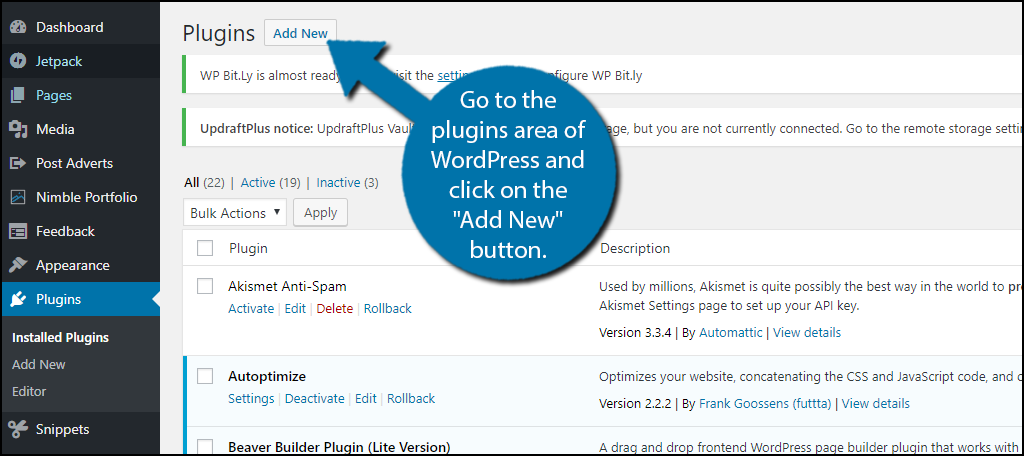 Search for Easy Testimonials in the available search box. This will pull up similar plugins that you may find useful.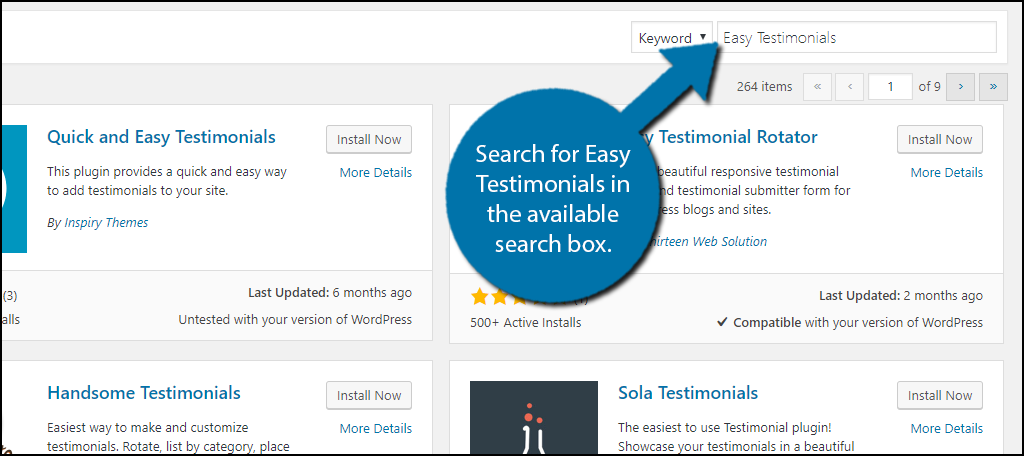 Scroll down until you find the Easy Testimonials plugin and click on the "Install Now" button and activate the plugin for use.
On the left-hand admin panel click on the Easy Testimonials Settings option. This will pull up the main settings page.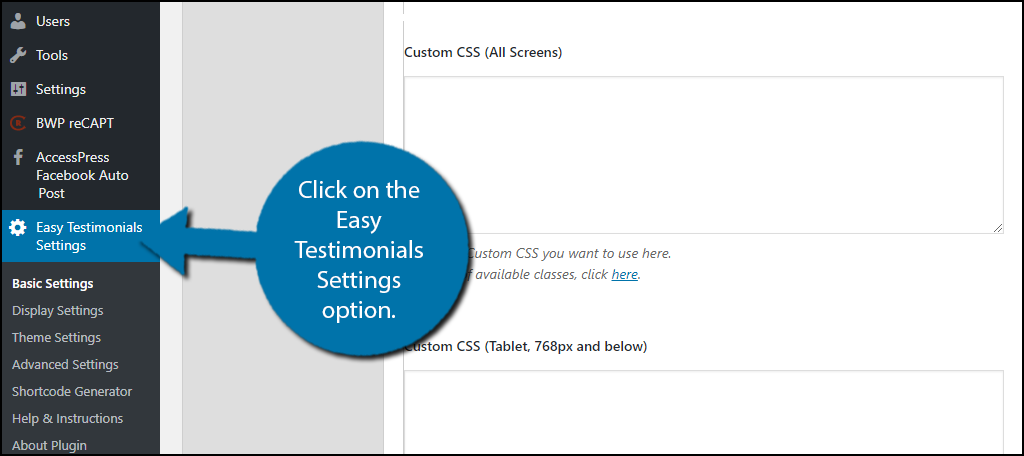 This page is filled with many different options that you may find beneficial to use. I recommend going through each tab and changing any settings you think will be helpful. In particular, you can directly change the coloring of reviews under the themes tab. Whenever you make any changes click the "Save Changes" button.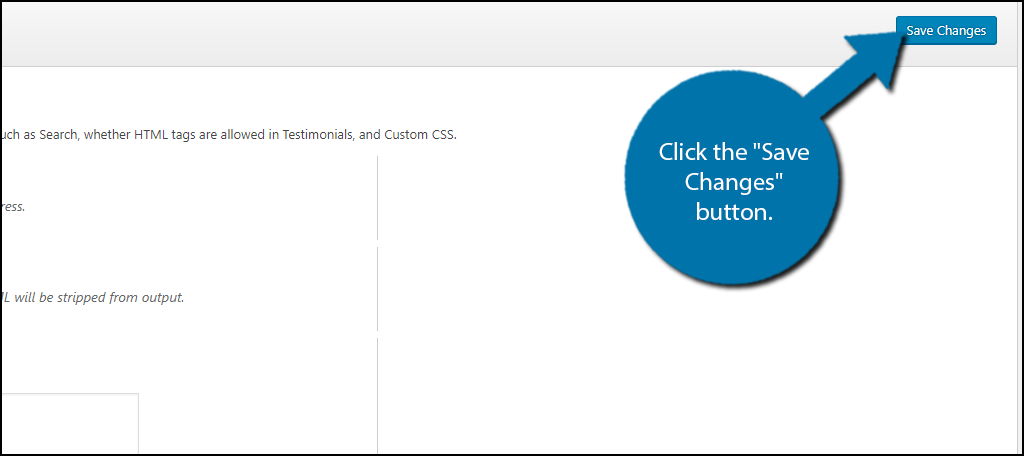 The settings page offers everything but the option to create a review page. For that, you will need to go on the left-hand admin panel, click on the Testimonials and select the Add New Testimonial option.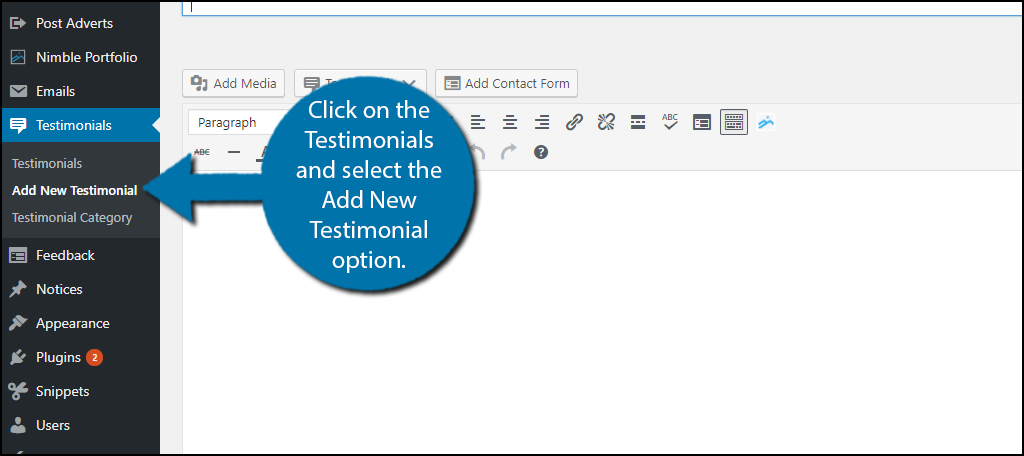 This is similar to creating a page in WordPress. You must name the review and then type in the review, Be careful with this. It may be very tempting to create fake reviews, but in today's world, there are tons of reviews online for every product and service so be honest. It will look really fishy to see all 5-star reviews on every single product or service.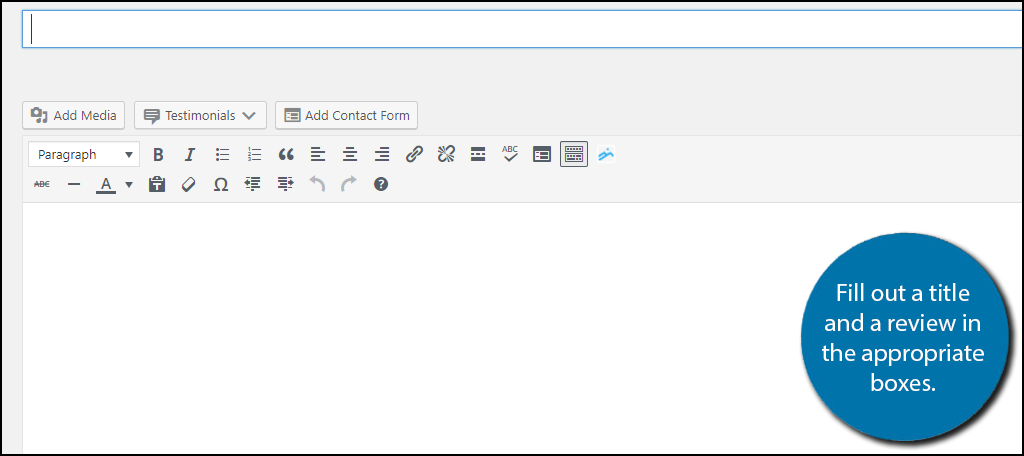 Once you have the title and review filled in, scroll down to the Testimonial Information section. Here you can enter the personal information of the customer leaving the review. This information includes the client's name, email, their profession, the store or site they visited, and their rating. Be very careful when putting this information online. Instead of John Smith says, write John says. Don't actually display their email address, I'm sure you can imagine the amount of spam they would receive.
Once you are done simply click the "Publish" button to make the page go live. You can now view your review.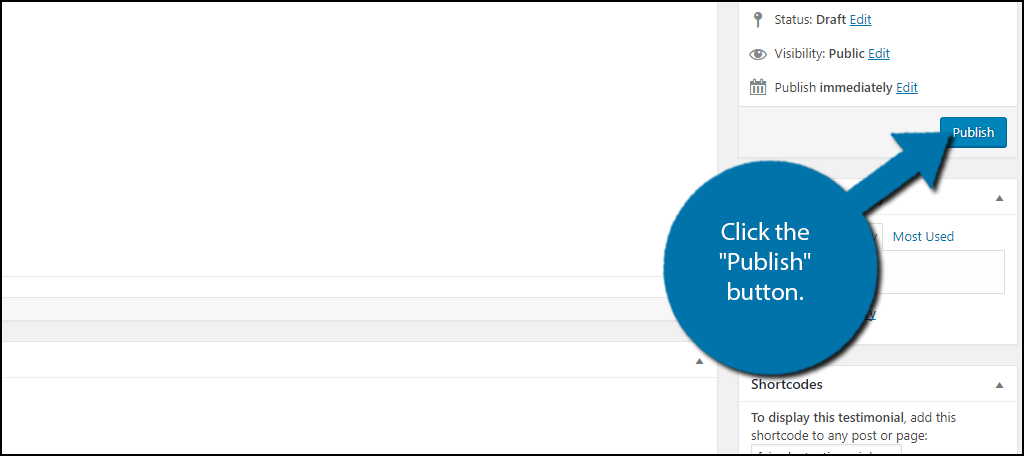 Congratulations, you have added customer reviews using the WordPress testimonials plugin. If you wanted to give users the actual ability to manually enter their reviews and names, then you are going to need to upgrade to the pro version.
How to Collect Reviews
Not allowing customers to actually submit their own reviews on the website makes it hard to collect information. This can be accomplished by adding a contact us either in the footer bar or sidebar. which can be added easily through widgets. You can even ask for their photograph to add a picture to their review and make people remember these are real people leaving reviews. Using this method you can simply copy and paste their reviews in, but I can't stress this enough, don't create fake reviews. It is very obvious when every review is 5 or 4 stars.
Alternative Plugins
Adding reviews to websites is very common and many plugins have been created to accomplish this. Even some websites are created to for the sole purpose of visitors critiquing products like food, movies, and video games. Here is an additional plugin that I can recommend using to add reviews to your website.
WP Product Review Lite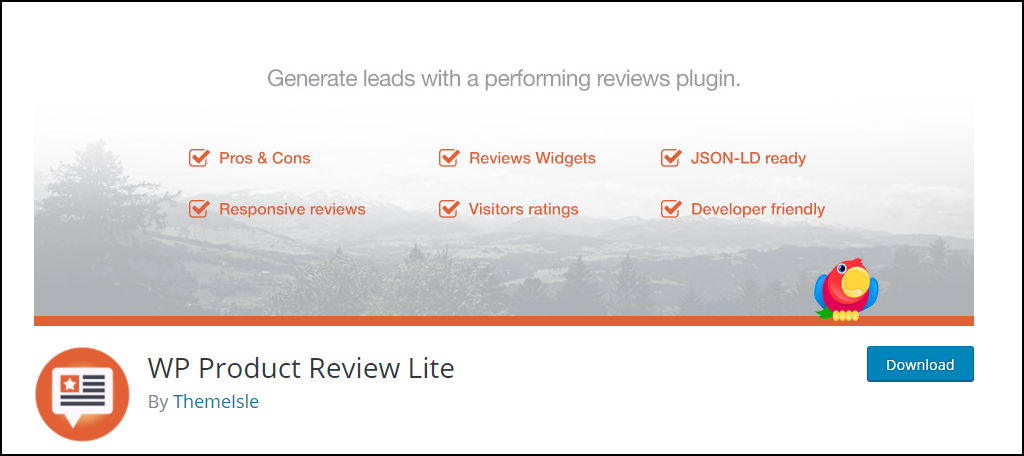 WP Product Review Lite is a great plugin for adding reviews on specific products. It has over 60,000 active installs and has a very creative way of displaying products. Instead of writing reviews, visitors simply add a score and you can add pros and cons. Remember honesty is key, but you can use that to your advantage by offering other products that fix the con. It's a great plugin and I highly recommend trying it.
Listen to Feedback on Your Website
No one ever made the perfect product or service and if they did there would be no point in making alternatives. It's important to listen to feedback and reviews are direct feedback. This method does allow you to control what reviews go through, but you should be honest and display exactly what customers have written. This method has the advantage of being able to avoid the overly rude reviews full of profanity and other undesirable things said by angry customers.
What's important is to see what customers are complaining about and think, how can I fix this? If you do that for every unhappy customer you may find ways to improve on products and services you offer. Remember there are also those customers that will never be happy and love to complain because they can. Be practical with your feedback and your website will grow.
How successful have you been at collecting reviews for your website? Do you think customers would prefer to actually leave reviews directly on your website?