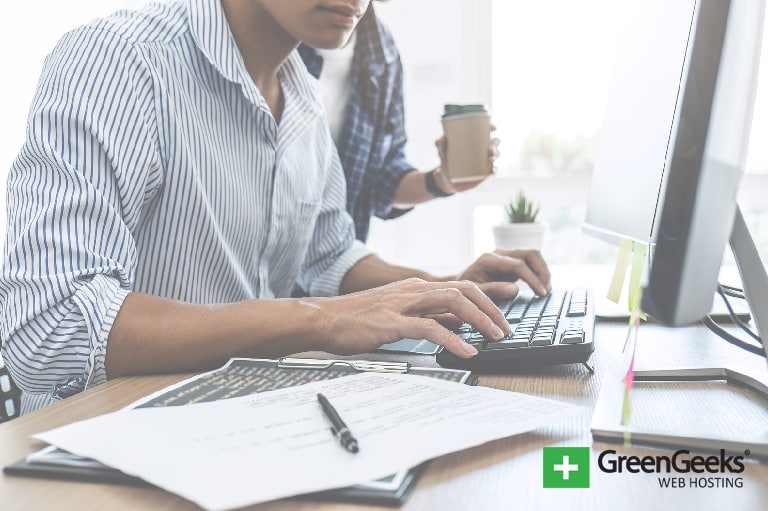 Building a website is one thing, but making it look and feel professional is something else. There are all sorts of ways to build a website, but if you want a professional website, there are certain steps to take.
Making a site that exudes professionalism does not have to be difficult. You simply need to have an easy to use guide that will point you in the right direction. Let's look at the steps you should take to create a professional website.
What You Need to Create a Professional Website
When you set out on the process of making a website, there are a few things you want to have ready. Here are some things that will help the entire process of learning how to build a professional website much easier.
About You / About Your Company
Any website needs to have an easy-to-access page that talks about you, your business, what you stand for, and your history. Of course, what you add to the "about us" page of your professional website will vary based on personal taste. That being said, when someone comes to your web page, this is what they want to see.
Contact Information
What is the point of making a professional website if no one can figure out how to contact you? Everyone likes to create a contact page differently. However, you should have at the very least, an easy-to-fill-out contact form that people can use to get in touch with you. You may also want to consider adding phone numbers, addresses, maps, and other useful information.
Listings of Products and Services
If you are learning how to build a business website, then you are more than likely going to want to add a list of your products and/or services on the site. This allows people to view all the relevant information they need when making a choice of whether or not they want to use you. Remember, you may also want to sell products online, so having an online store is important as well.
Steps to Take for Creating a Professional Website
So, let's continue forward. You have some information in place to go up on your professional website when it gets started. Now, what steps do you actually need to take to get the website up and running?
Follow the steps below in the order I have laid them out. This is the easiest and smoothest path toward learning how to build a professional website.
Buy and Domain Name and Find Web Hosting
First off, in order to create a professional website, you need to have a few things in order. Purchasing a domain name is first on the list. Go find your favorite domain name registrar and purchase the domain name of your choice.
Remember, you may not be able to find the exact .com you want. However, there are so many different domain name extensions now that you are sure to find something that represents your professional site with some searching.
Once you have a domain name in place it is time to find a good web hosting company that can provide you with all the tools you need to get your professional website up and running smoothly.
GreenGeeks offers both domain registration and hosting all in one location. This makes it easier for you to keep track of what makes your online presence.
I Recommend Using WordPress: Here's Why
There is no shortage of website builders and content management systems you can choose from when learning how to build a professional website. That being said, I recommend using WordPress and here is why.
WordPress is an open source content management system that provides you with easy-to-use resources and tutorials. It is user-friendly, and since so many people contribute to it, you will always be able to find someone who can help you.
Furthermore, installing WordPress is very easy no matter which way you choose. You can install it using the one-click Softaculous installer, or you can install it manually if you would like.
Choosing a WordPress Theme
Now that you have a domain name and web hosting in place, let's talk about finding the right WordPress theme for your website. There is no shortage of excellent WordPress themes for any niche available.
That being said, let's take a look at some WordPress themes that are perfect for creating a professional website.
Divi Theme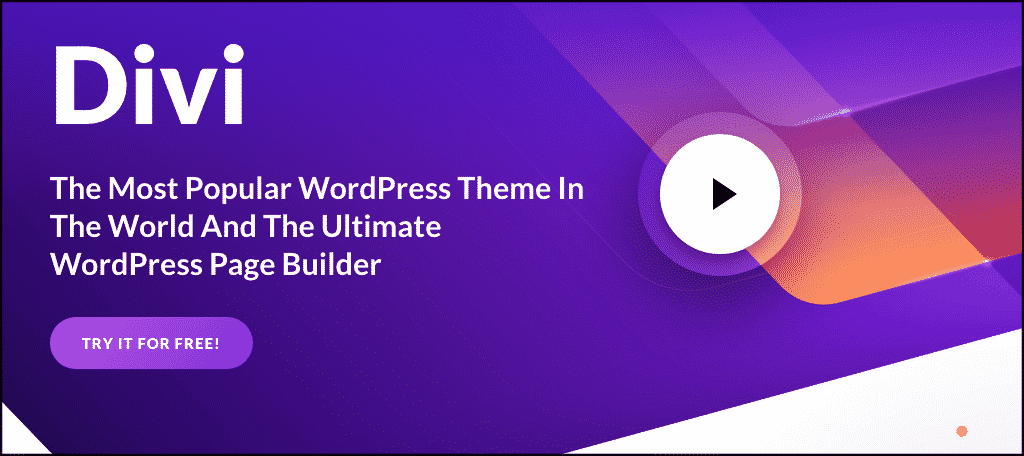 The Divi theme is a perfect theme to use to build most types of websites. It provides you with a very advanced drag-and-drop webpage builder that allows you to easily create pages however you want. The theme will give you every tool you need and more to create a professional website the right way.
Webify Theme
Another solid professional template to build a website is the Webify theme. Webify also gives you an amazing all-in-one WordPress page builder in the form of Elementor. With tons of demos, a very customizable integration, and the ability to drag-and-drop build, Webify is a solid choice.
Bridge Theme
The Bridge theme is a layout that is perfect for professionals with an extra creative side. It also allows you to integrate Elementor into your page for the site-building process. The theme is very professional looking and totally responsive and mobile-friendly. Give it a look.
X Theme
X Theme describes itself as the "ultimate WordPress theme." It is hard to argue with that statement, as the X Theme is perfect for anyone trying to create a website. With tons of layout and theme style, you will be hard-pressed to find another theme that allows this much functionality.
Pixi Theme
The Pixi theme is a professional WordPress theme that is designed for presenting marketing services, products, portfolios, and more. It integrates with WP Visual Bakery easily and gives you dynamic and easy-to-use page building. The theme has everything you need to get your professional website up and running in no time.
Choosing the Right Plugins
The WordPress plugin repository is filled with just about every type of plugin you can imagine. However, it can be difficult to narrow down the ones you actually need based on the type of site you are building. Here are some plugins I recommend you install and activate in your professional web page.
These are in no particular order, but I recommend them all.
Portfolio and Gallery Builder
The Portfolio and Gallery Builder plugin is something that any professional website should have. Chances are you want to display work, products, designs, and more. This plugin gives you the ability to do so and makes the process simple and easy. It is fully responsive and provides tons of ways to show your work.
Smush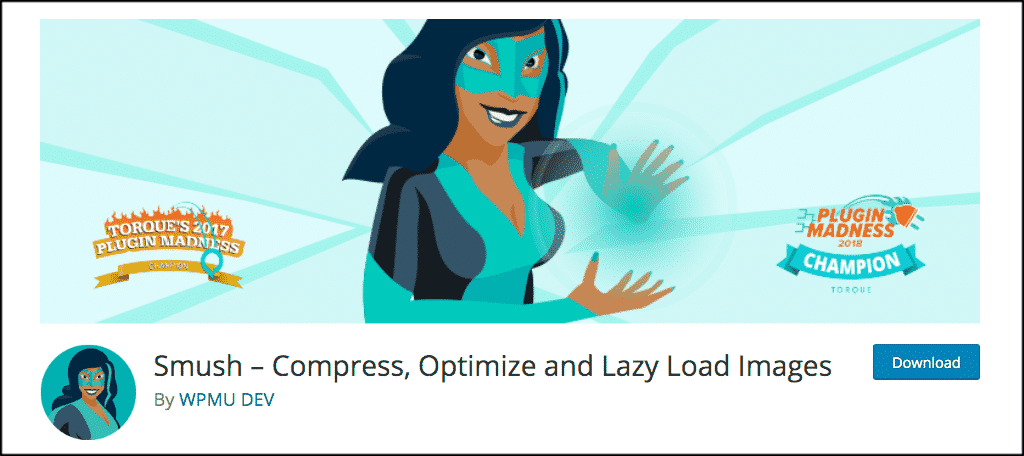 One thing that is always at the forefront of conversations when building a WordPress website is optimization. There are a lot of different ways to properly optimize a WordPress website. That being said, using the Smush plugin is highly recommended for total image compression and optimization. The plugin allows you to optimize images that are already uploaded in your media gallery. It also auto-optimizes all images you add.
Really Simple SSL
Having an SSL on your website is critical these days. This is even more true if you are building a professional website. Really Simple SSL is a plugin that can help you with the installation and configuration process. It also gives you tools like automatic redirection and perhaps most importantly, the plugin will not slow your site down.
Business Directory
A lot of professional websites will want to include a business directory for one reason or another. The Business Directory plugin is popular and easy to use. It allows you to build a Yellow Pages-like business directory on your professional website. You can build any type of listings and add them in a number of ways. Oftentimes, partner directories are popular.
ThirstyAffiliates Affiliate Link Manager
In many instances, a professional website will have affiliate links to sales and other affiliate options. This is a great way to make money from your professional website. The ThirstyAffiliates Affiliate Link Manager plugin is the best plugin available to easily manage and navigate through all of your affiliate links.
Sharing a Professional Website
Once you have your professional website up and running, you need to get the word out. Here are some good ways to share the professional web page you have just finished building.
LinkedIn
Probably the most important place to share a professional website is on the social business network LinkedIn. Here, you can share your website with like-minded individuals that are looking for services, partnerships, and jobs. LinkedIn is a great way to showcase your newly published site.
Social Media
While LinkedIn is the most important share tool for a professional website in my opinion, sharing your site across other networks will also help get the word out fast. Concentrate on the biggest ones such as Facebook, Twitter, and Instagram. These will have the biggest reach and will get your site noticed fasted.
Community and Word of Mouth
Word of mouth and your local community are both excellent tools to use when trying to get people to notice your new website. Word of mouth will bring visitors to the site, and your local community will be able to learn more about it as well.
Email Marketing
Chances are you have spent some time building up an email list to use when you launched your professional website. Now is the time to use it. You can employ a number of email marketing techniques that will bring clients in and get your site noticed.
Hand out Business Cards
You always want to hand out business cards and lay them in places where people may notice. The key here is to have your professional website URL listed on the business card. This will allow people to see you have a website and they will go to it.
What to Use Your Professional Website For
At this point, your website is up and running and you are deciding the best ways to share it and also the best things to use it for.
Here are three ideas of what you can use your professional website.
Small Business Information
Use the professional website to showcase information regarding your small business. As I said above, list products, services, and even sell online. This is a great way to get your small business name out there and a good tool to have.
Portfolio
When you create a professional website, chances are that you might be a freelancer of some sort. You can use your website to display information about you, what you do, and how you do it. Furthermore, you can also display a full portfolio on your site for potential clients to see your work.
Business Directory Listing Tool
We already spoke about how it can be important to have a business directory plugin on your website. This is because you can use your site as a tool for several different types of business directories. Let your website provide all the information needed for people to find things they need.
Conclusion
Learning how to build a professional website is ideal for anyone trying to create an online presence that can further their professional careers. Once you have the right steps and information in place, the process itself becomes less difficult.
I hope the guide above was easy to understand and puts you on the right track to publishing a professional website that you can be proud of and use in all the ways you need.