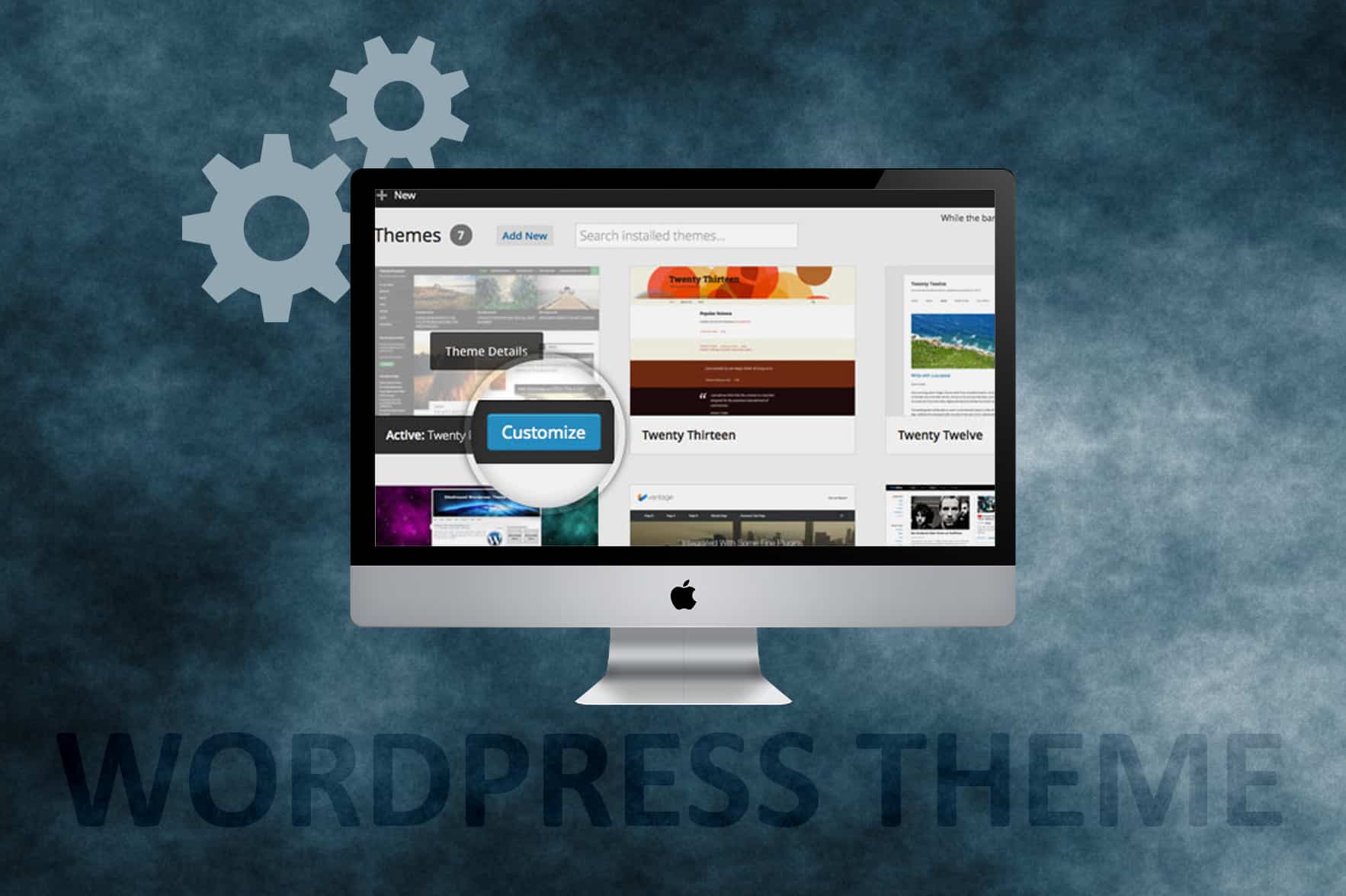 WordPress is customizable in a variety of ways to make it look unique. From the vast collection of plugins to the wide assortment of themes, it's quite easy to give your site a fresh appearance. Thus it is only natural that you can modify a WordPress theme.
What if you want to further enhance the website with a custom WordPress theme? Don't worry, you don't need extensive programming skills. In fact, modifying the theme to make it unique is quite easy.
What Is Theme Modification
Theme modification is when you tweak the appearance or settings of a theme in WordPress. This can include something as simple as a color swap to something as complicated as adding custom code to alter the appearance.
Often times, theme modification is associated with the latter and that is a shame. The majority of theme modifications website owners make are simple in nature and do not require any coding at all. This is all thanks to the theme customizer within WordPress.
With a few clicks of the mouse or the right plugin, it's incredibly easy to modify a WordPress theme to make it look unique.
It allows you to make changes to the appearance of your theme and view them in real-time. Alternatively, there are numerous plugins that can add additional customization options to your website.
Ways to Modify a WordPress Theme
Here are simple ways to customize the theme to give it a distinctive appearance:
1. Changing Colors In-Theme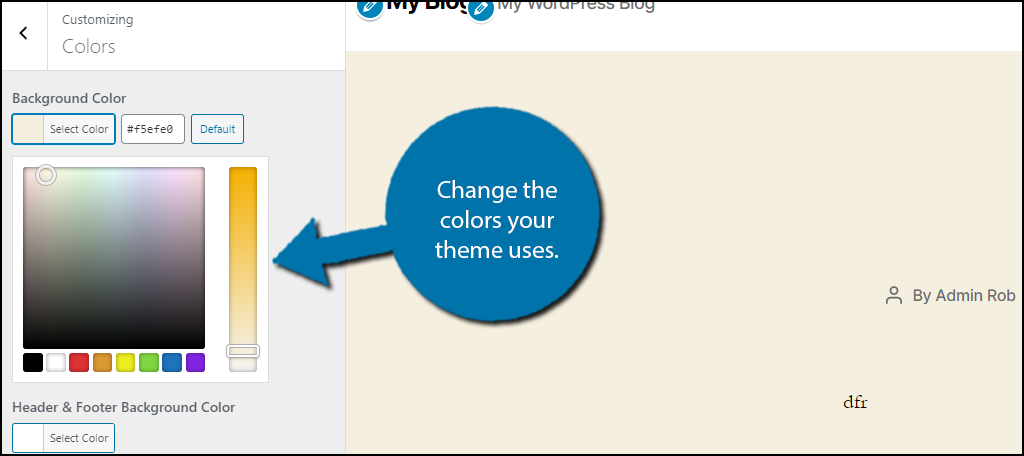 Many WordPress themes offer a way to change the colors within the Customizer tool when you manage them. Most themes give you the ability to change background and category colors, but remember to make sure that text is still visible.
After all, it doesn't matter how good your website looks if no one can read it.
This is done by going to "Appearance" from your WordPress dashboard. Here, you want to click on "Customize." This will open a new window that will include all of the settings that the theme's creator integrated as well as a live preview.
2. Custom Logo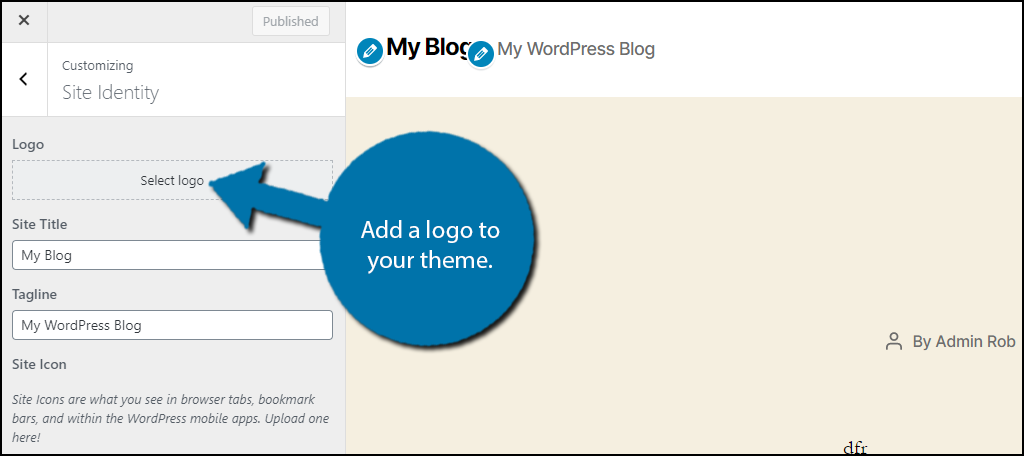 One way to separate your site from the others is by using your own image for the logo. As of the release for WordPress 4.5, most themes are now modified easily through the "Site Identity" addition in the customize area.
By going into the WordPress Customizer, you may see the identity control if it's supported in the theme. From here, you can upload your own graphic directly to the template.
Unfortunately, not all themes support this addition. Luckily, it's possible you can install a plugin that will provide this feature.
A lot of people underestimate how a simple logo can modify a WordPress theme to give it a sense of individuality.
3. Title and Tagline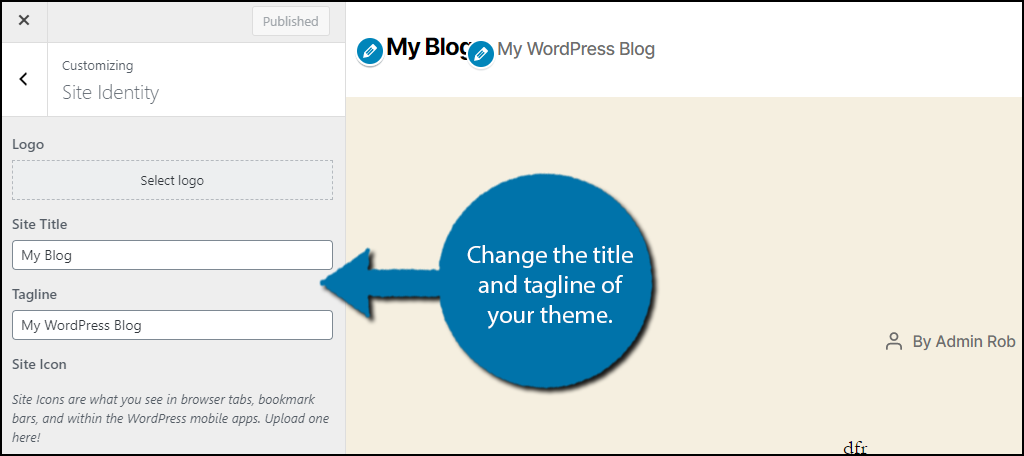 The title and tagline of your website are used to further identify the brand. These can be changed from the "Customize" area of many themes. And WordPress includes this information as well within the "Settings" area of your dashboard.
This can contribute to site optimization for search engines as well as letting visitors know the name of the site and what it's about.
4. Latest Posts or Static Page?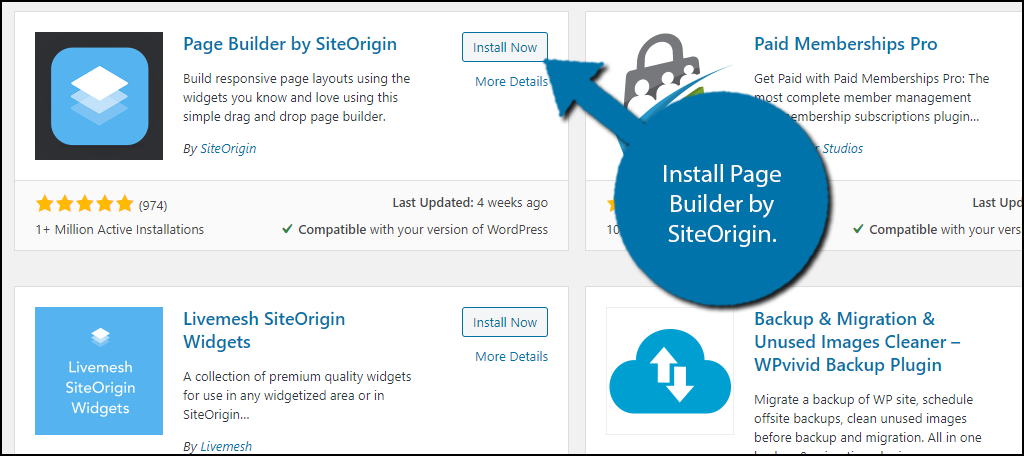 WordPress gives users the ability to use the latest posts or a static page when setting up the homepage. How you set this up can greatly change the way the site looks when compared to others.
Plugins such as Page Builder by SiteOrigin can take it a step further by giving you a great deal of control over how the static page looks. There are numerous page builders to consider using and some themes work better with some builders.
Check your theme's integrated components as you may also be able to alter the homepage directly from the Customizer.
5. Customizing the Login Page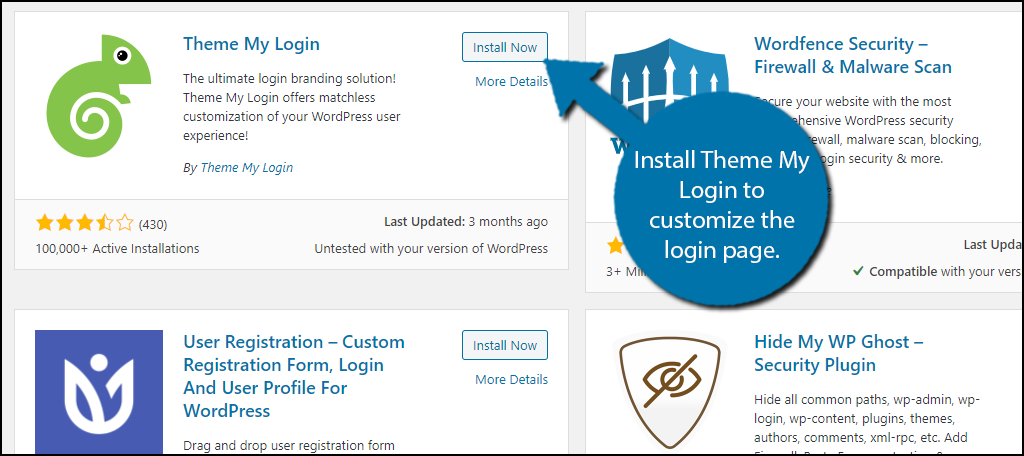 Many people add a bit of customization by altering the login page. You don't need to display the WordPress logo, and you may also be able to integrate your company's colors.
Plugins like Custom Login Page can help you modify the appearance whether it's for your staff or visitors who have accounts on the system. A great one to consider is the Theme My Login plugin.
You should also consider adding some reCAPTCHA tests to your login. These will certainly change the appearance of your login and how your visitors interact with them.
6. Changing the Page Navigation and Menus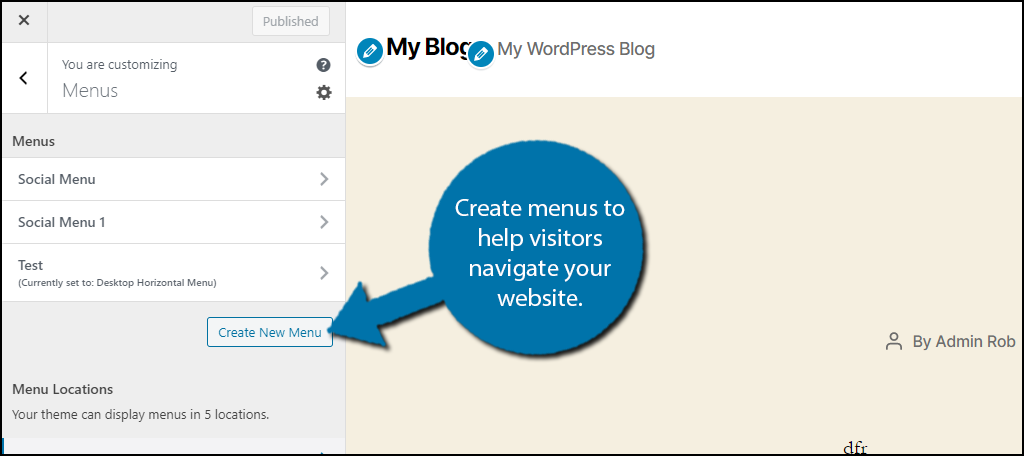 The page navigation bar along the top can also provide a sense of individuality. Colors, graphics, and expanding menus can give your site a unique appearance.
You can also modify a WordPress theme and its general navigation of the website by using plugins like Page Scroll to ID. This gives the website an animated feel when scrolling through pages to find content and other features.
Searching for "page navigation" in the "Add Plugin" screen can help you find a long list of these kinds of tools.
Note: Not all themes support these options. If yours does not either install one that does or look for custom code to add the feature.
7. Background Images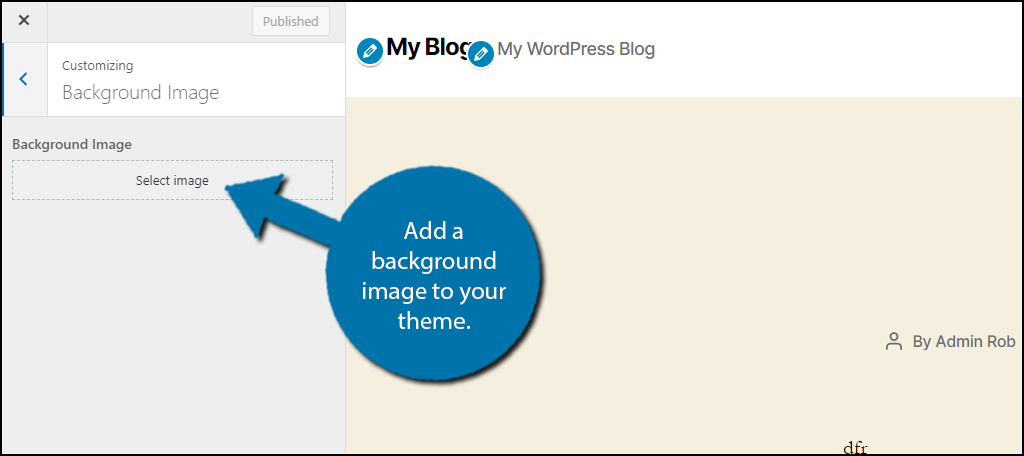 Changing the background of the website is done through the Customizer. Each theme should have its own ability to incorporate any image you upload or change its color.
A great use of a background image is if a website has a physical location associated with it. For example, if you run a restaurant, you could show the dining room in the background.
However, not all backgrounds will be seen on all devices. For example, using a smartphone to access your website may not display the background image depending on the theme you use, which is why you should always select a mobile-friendly theme.
8. Typography Changes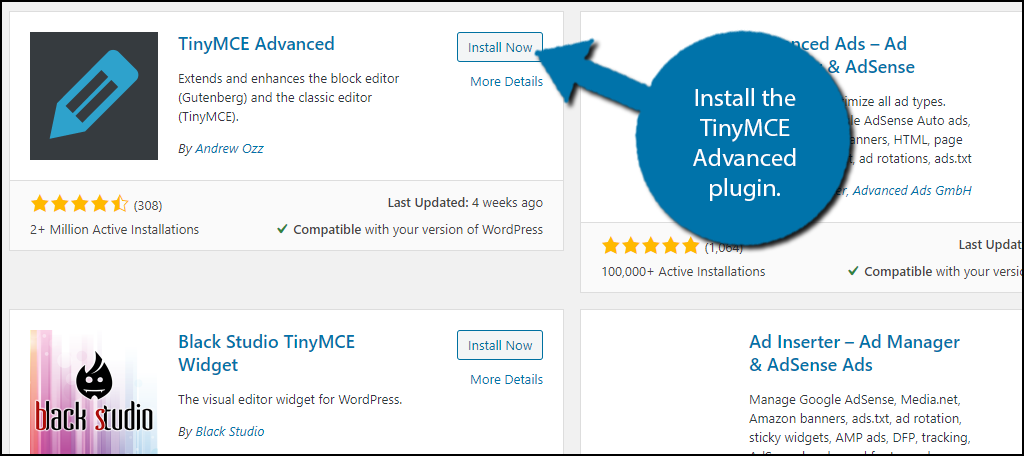 Changing the typography (fonts) of the site is a great way to give it individuality. For a custom WordPress theme, you could add a plugin that includes the Google Fonts library. It has close to a thousand fonts to choose from.
Or if your a skilled graphic designer, you could make your own font, talk about personality, but it's so much easier to just install a plugin.
You can also change the typography of each post to be something different by using the Advanced TinyMCE plugin. Just make sure that what
9. Widgets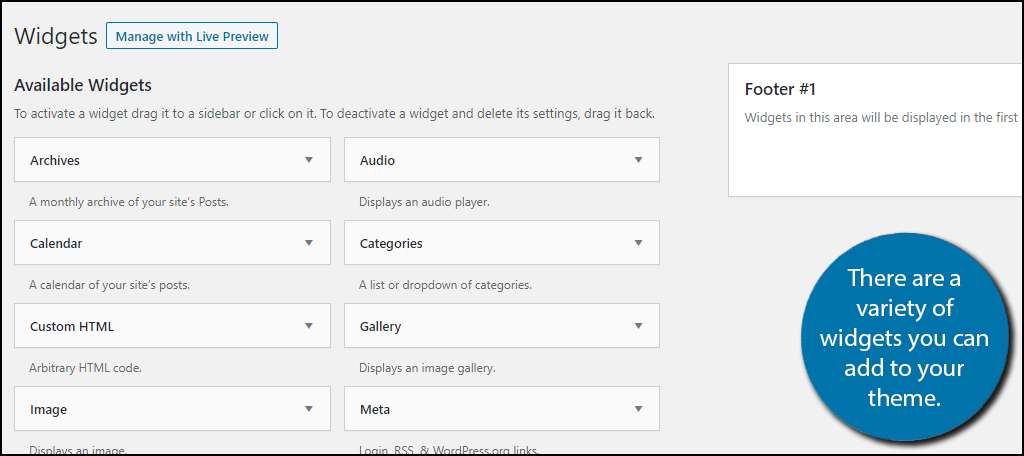 You might consider a widget it's own thing, but without a doubt, they can drastically change the appearance of your website. You can play a widget in a variety of locations with the most common ones being the sidebar and footer areas of WordPress.
These can include simple navigational tools, weather widgets, the latest blog posts, social icons, and much more.
WordPress comes with a variety of widgets for you to choose from, but there are thousands of plugins that add their own custom widget that you can take advantage of, so make sure to look around because what you want probably already exists.
10. Social Icons
Social media integration is a must-have for any website and the best way to go about it is by adding social icons. Many themes come with social icons ready to go, but you can add them to any theme with the help of a plugin.
One such plugin is Simple Social Icons. It includes a plethora of social icons to choose from including Facebook, Twitter, Instagram, Pinterest, LinkedIn, YouTube, Reddit, and many more. These look great on any website and can help you grow your social accounts.
Making your website easier to share will help boost traffic.
Why Customize Your Theme
There are over 455 million WordPress websites and I can guarantee you that other websites are using the exact same theme you are. However, what separates the appearance is the theme modifications you make.
While these can be little things, they add up and by the end, your website can look extremely different from others. Making sure your website stands out is a surefire way to keep visitors on your pages.
After all, visitors are likely to leave your website within 10 seconds. Having a stylish design is critical for success.
Want More Options, Go Premium
WordPress is home to thousands of theme's that are filled with customization options, but you do not like customizing themes yourself, consider going the premium route.
While you will still have the option to customize the appearance, in fact, they typically have more customization options available, most premium themes look amazing without changing a thing. However, the catch is they do cost money to use.
And for a new website, especially a blog, keeping costs low is a must, which is why it is typically not recommended to do so. But if you have the extra capital or already have a successful website, premium themes may be for you.
Make It Your Theme
Although you could pay for a premium custom WordPress theme, most are easy to modify in the WordPress Customizer tool. Just remember you want your website to stand out and be separated from the millions of other sites that flood the Internet.
And most importantly, it should reflect you.
Experiment on your own and see if you can give the site that sense of individuality. The right colors and graphics could play a role in increasing visitor retention.
What kind of color scheme would you like to use on your WordPress site? Are there themes currently available that give you all the options you want?