Dealing with employee shifts and scheduling can be a tedious process. That is why it is a good idea to have the best employee shift planning software available. Not only will you have access to great features and support, but you will also give yourself a way to manage your team's productivity.
This is an ideal situation for employers. Especially ones that have a larger number of employees to deal with. While there are certain apps for work schedules out there, you want to make sure you are finding the best employee scheduling shift planning software available.
In this article, I am going to list some of the best staff employee shift planning software on the Internet today. You will able to go through these and see exactly what you may or may not want to use.
What is Employee Scheduling Software??
Shift planning software is something that can make an employer's life a lot easier. Not only do the best staff scheduling apps make shift planning and employee scheduling much easier, but they can also hold a lot of other details from an employee that an employer may need access to at any given time.
One of the main highlights and features that the best employee scheduling shift planning software has is the employee database. This is a database that holds all sorts of useful information for an employee.
Some of the main things these databases take care of and hold are a worker's contact information, job title or type, training, or other qualifications. This, along with and their availability (including shift preferences and time-off requests) all work together to make scheduling much easier.
So, how much is solid employee shift planning software worth to you? While you always want to find a reasonable deal as far as pricing goes, make note of this. According to Connecteam, over 140 hours are wasted annually if you have to create a work schedule manually.
From tracking time-off requests to working around everyone's scheduling conflicts, scheduling employees manually can be very time-consuming. It can also prevent you from optimizing your labor and payroll costs.
The question really becomes, how much is that extra time worth to you?
A lot of the software below will have functionality like a team scheduler app. This, along with other features, can make the entire process much easier and more forgiving.
Let's take a look at some of the best employee shift planning software available today.
Best Employee Shift Planning and Scheduling Software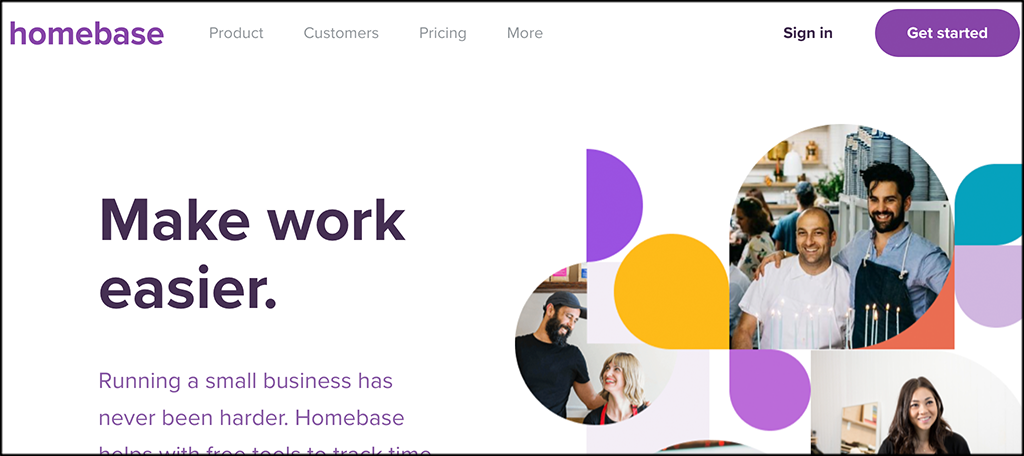 If you are looking for a comprehensive solution for scheduling for a small business, then you will be hard-pressed to find anything as good as Homebase. They provide a very simple drag and drop interface that comes with a lot of great features.
They also have a free plan that is suitable for many small businesses out there, so feel free to take a look at that as well. The basic plan will give you time clocks, time and attendance tracking, employee mobile apps, and the ability to schedule beyond 10 days.
All-in-all, Homebase may be the first and last solution you look at because of all it can offer.
Features
Free iOS and Android apps
Unlimited employees
GPS employee tracking
Online scheduling
Employee performance tracking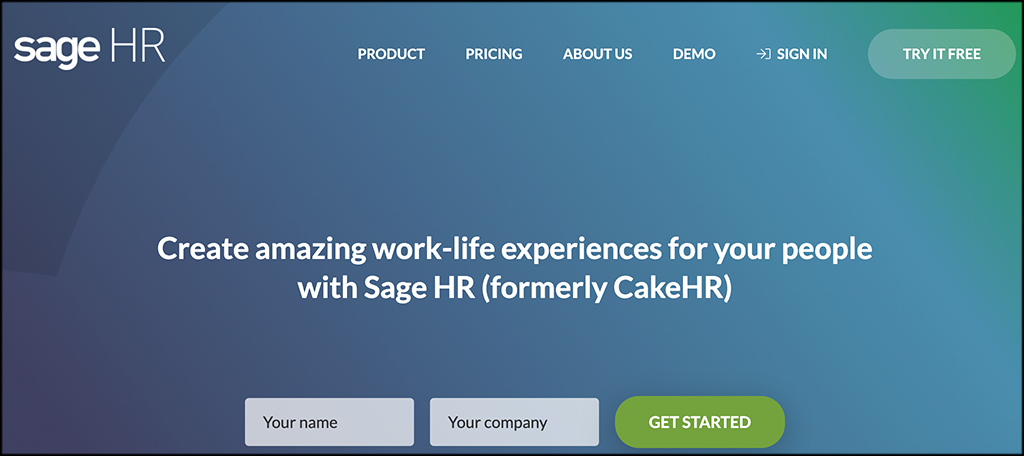 Formerly known as CakeHR, SageHR offers a very wide range of services that come bundled in their employee scheduling tool. Onboarding new employees could not be easier, and automating the HR process is also very simple with this software.
The employee scheduling tool itself is top-of-the-line. It gives you everything you need to quickly and easily adjust hours, approve timesheets, and monitor workload. In addition to employee scheduling, CakeHR offers solutions for timesheets, performance, leave management, expenses, and recruitment.
Features
Interactive shift planning
Single site support
Multi-location support
Dedicated shift managers
Mobile app access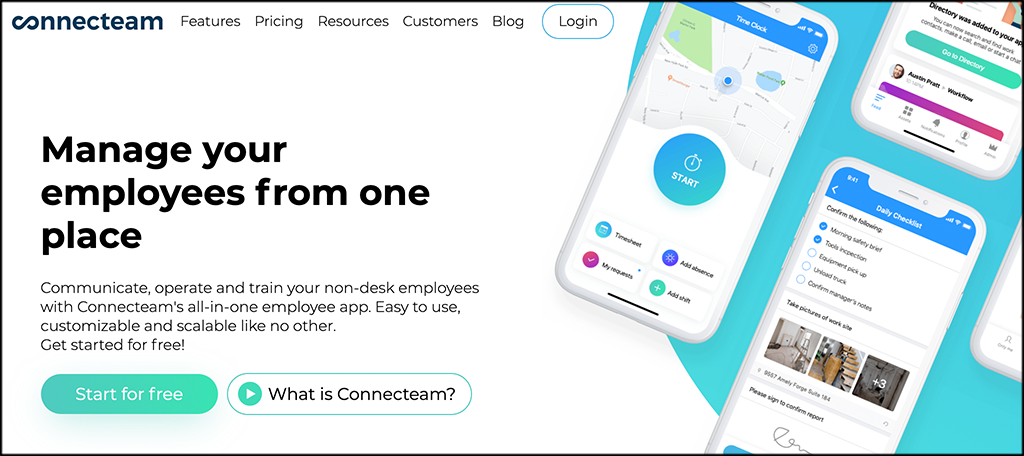 Connecteam makes this list because of the way it is able to handle scheduling details for people on the go. It provides very reliable software with increased functionality that caters to virtual and on-the-go workforces.
The entire scheduling system was built for mobile use. If you are in a situation where scheduling happens fast, on the move, and in multiple areas, then Connecteam is definitely one you want to look at.
Features
Mobile access anywhere
Easy to use
Employee engagement features
Mobile dashboard is very robust
Real-time clock in and out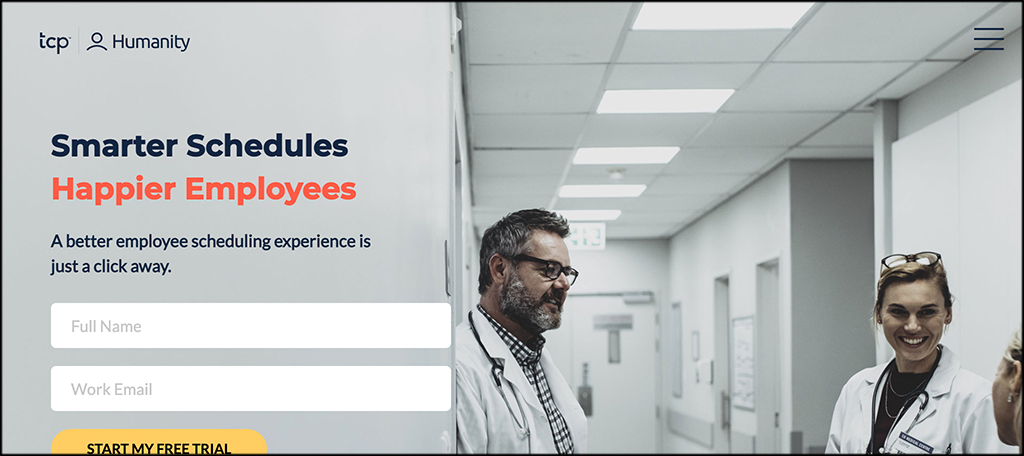 One of the most popular and recognizable pieces of employee shift planning software available today is Humanity. This platform is used by a lot of the really big companies including Microsoft, Kaiser Permanente, Nike, Yelp, Safeway, and Squarespace.
Where Humanity really excels is the area of cost and margins. The platform allows you to optimize schedules in the most cost-effective way possible. They also take some things further than other platforms.
With Humanity, you will be able to ensure local, state, and Federal compliance in terms of labor laws for things like break frequency, hours worked, and time between shifts. These are important aspects of employee scheduling that should not be overlooked.
Another one of the standout features of Humanity is the ability for employees to easily trade shifts. It does this by using a set of pre-defined values. This allows shift trade approvals to go through with approval with very little (if any) supervisor involvement.
Features
Auto scheduling
Real-time labor and budgeting
Compliance
Geolocation clock-ins and clock-outs
Secure messaging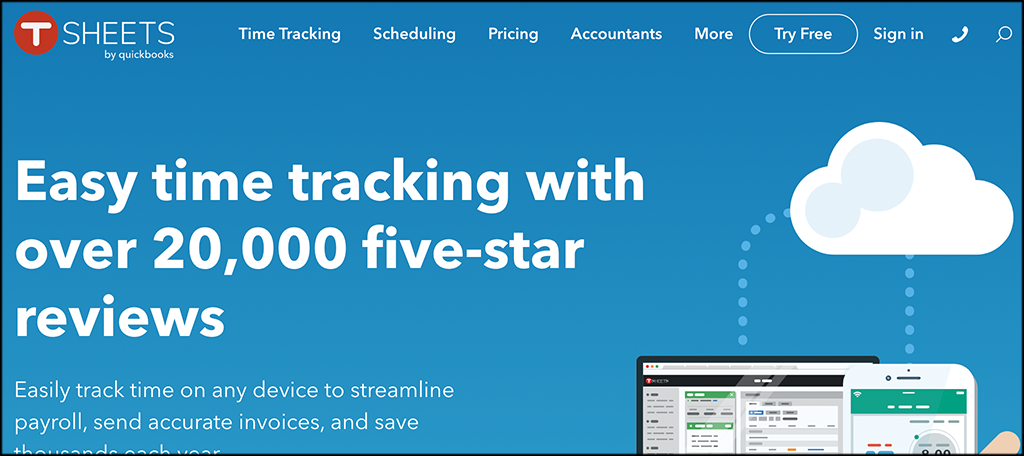 Another one of the best employee scheduling shift planning software out there today is TSheets, which is run by the familiar name, Quickbooks. I would recommend TSheets as one of the best services on this list for small business employee scheduling needs.
TSheets is basically a mobile timesheet where employers can clock-in and clock-out from anywhere. The app uses real-time GPS capabilities. This, in turn, allows you to hold all your staff accountable for the hours they have been working.
This is definitely where TSheets excels, but it also comes with a number of other tools and features. They make it very easy to create and assign shifts from a computer or smartphone while employing a drag and drop scheduling interface.
Free mobile app with GPS
Real-time reports
Alerts and notifications
Time-clock facial recognition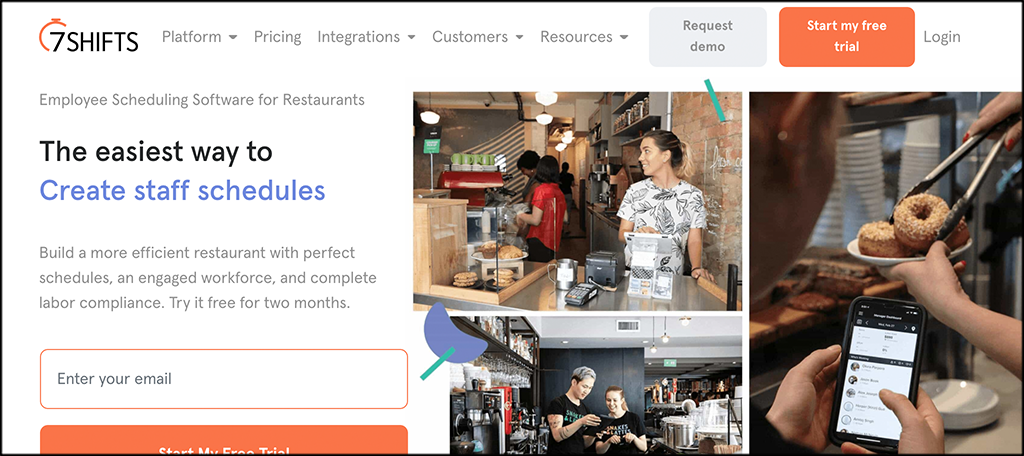 7Shifts is on this list because even though it is industry-specific, this employee scheduling software is excellent at its niche. More than 250,000 restaurants around the world use this software. So if you are in the business of serving food, then you definitely want to take a look at 7Shifts.
Not only are there incredible built-in employee communication tools like group chat, direct messaging, and announcements, but the software also allows owners to save time and reduce overall costs.
7Shifts also gives total access to a weekly labor and budget tool. This, along with the detailed reports, intuitive dashboard, and POS (Point of Sale) integration, allows you to easily manage your scheduling and payroll system.
Features
Unlimited scheduling
Time locking
Notifications
Free mobile app
Labor budget tool
Manager logbook
Integrated task management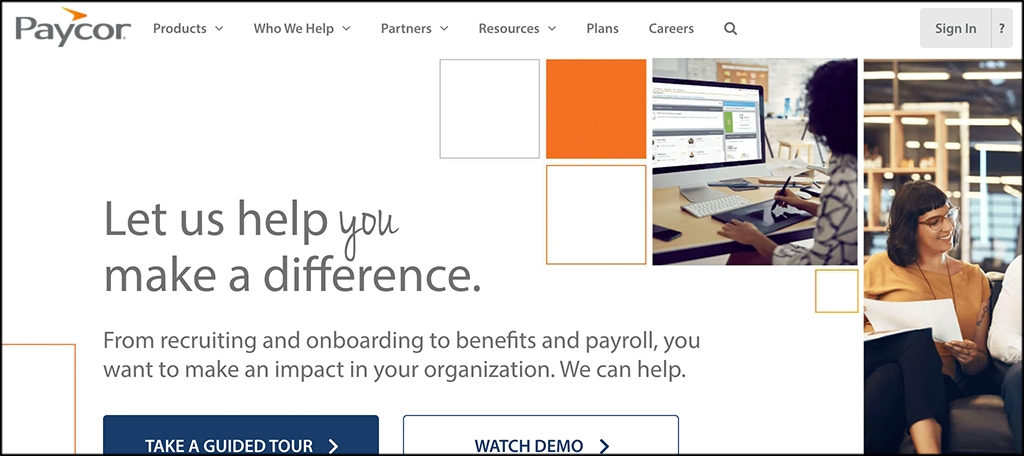 If you are looking to optimize the efficiency of your scheduling, then Paycor is a platform that you need to take a look at. This software gives managers the ability to quickly and easily go through a scheduling process, while at the same time, making the best decisions for the business.
Create clear and visible schedules in advance. This keeps everyone informed and on the same page. You will also have the ability to create templates for faster scheduling. All you have to do is drag and drop employees to assign new shifts in just a few clicks.
Paycor also gives employees some control as well. It allows them to set day and time availability in advance. This means that managers can more easily schedule around certain needs and preferences.
Features
Schedule optimization
Recruiting
Onboarding
HR and benefits
Time and Attendance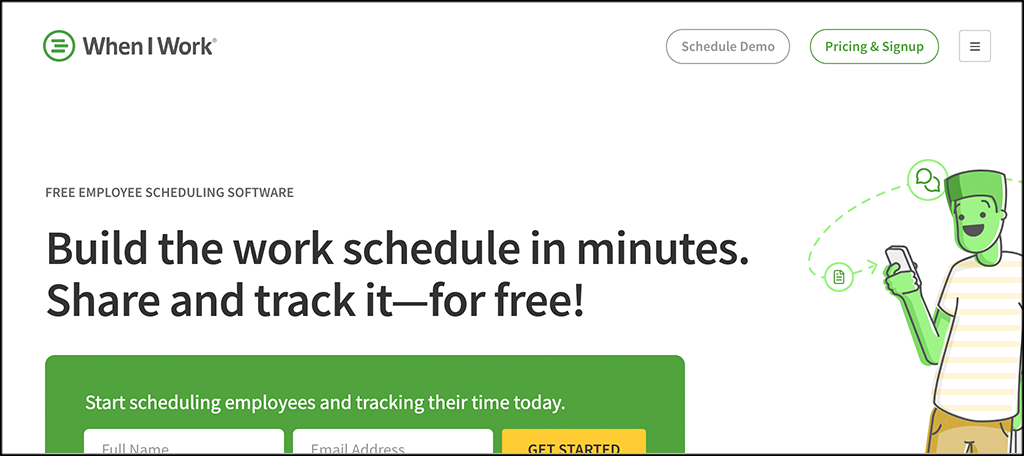 Rounding out our list of the best employee shift planning tool is When I Work. This platform offers a ton of features and functionality. However, the software excels because it offers a fantastic free version that most businesses can use.
Aside from the free version, when I Work is used by over 100,000 businesses, including some really big names like Dunkin Donuts, Ben & Jerry's, Cold Stone Creamery, and Jamba Juice.
Needless to say, the platform has everything you need to properly schedule employees.
Features
One-click scheduling
Shift coverage confirmation
Labor forecasting
Overtime control
Payroll integration
What Types of Employee Schedules Are There?
The answer to this question is based on the type of business you are running. Some businesses will have a fixed schedule, while others may employ variable or rotating shift schedules. A good example of this is the healthcare industry.
Someone may work three days on and three days off, or some other variable or rotating schedule.
The type of employee scheduling software you choose from the list above will be based on what is the right choice for your situation and business. Remember, one-size doesn't always fit all. It is important to review all the ones that seem like they may be the best fit.
From there, you can pick the one that supports your business needs the best.
How Much Does Employee Shift Planning Software Cost
There are actually some good free options if you have a very small business. However, for most businesses out there considering this type of software, certain features and functions need to be built-in.
Naturally, you will need to pay for this type of functionality.
Most of the services above come in different pricing structures. An employee-based service will charge you a set amount per employee. A subscription-based service will charge a flat subscription rate based on the number of locations.
Others may vary in price ranges and setup, but the two above are the most popular types of pricing structures.
How to Make the Right Choice
There is a solid list above for you to choose from. That being said, there are still multiple software plans that you have to narrow down. There are, however, some specific things you want to look at when you are in the process of choosing the best staff scheduling apps.
Consider some of the following:
Business Size: The number of employees or the number of locations you may have is going to impact your final decision. A company with 10 employees is going to be looking for something much different than a company with 100 employees.
Industry: The industry you work in is also something you need to consider. Someone scheduling hours for a small restaurant is much different than someone scheduling shifts and hours for a hospital.
Mobile Access: An important aspect for any business today is mobile access. When choosing the right employee shift planning software, remember how important mobile access is going to be for you. Some companies offer better mobile access and functionality than others.
Time Tracking: You may think, yeah, isn't time tracking part of the deal? Actually, not all of these scheduling apps offer time tracking in a way you may need it. Make sure this is part of the deal.
Price: We touched on this a little above, but it is definitely going to be a driving point for most. You need to figure out which platform gives you everything you need, while at the same time offering you the best pricing.
Conclusion
Figuring out the best employee scheduling shift planning software does not have to be difficult. Once you have a place to start, then you can scroll through the list and shop around for what you are looking for.
You can't go wrong with any of the employee shift planning software listed above. Go through them, shop around some, compare all the features, functionality, and pricing.
Match that up with what you need and you will have a new and improved way to schedule employees in no time at all. Good luck!