A big part of managing a business is keeping track of your spending habits. This can eat up hours of work each week if done manually. Luckily over the years, powerful expense tracking software can help businesses, small and large, track their cash flow.
Today, I will cover our top picks for the best expense tracking software in 2023.
What is Expense Tracking Software?
Expense tracking software allows employers to track their employee's use of financial resources, as well as their own. The software can then analyze the spending habits of the business and identify cost-saving solutions. It will analyze inventory, payroll, travel, and all expenses related to your business.
In other words, it tracks how equipment and resources are used in the workplace while highlighting the areas you can save money.
However, the way this software works can vary drastically.
In some cases, the software will allow employees to enter expenses that must then be approved by management. And in other cases, the software can be integrated with existing software to track expenses from inventory to payroll in an automated process.
It really depends on the type of business you are running and the number of variables you are tracking.
The Best Expense Tracking Software for Business in 2023
1. Rydoo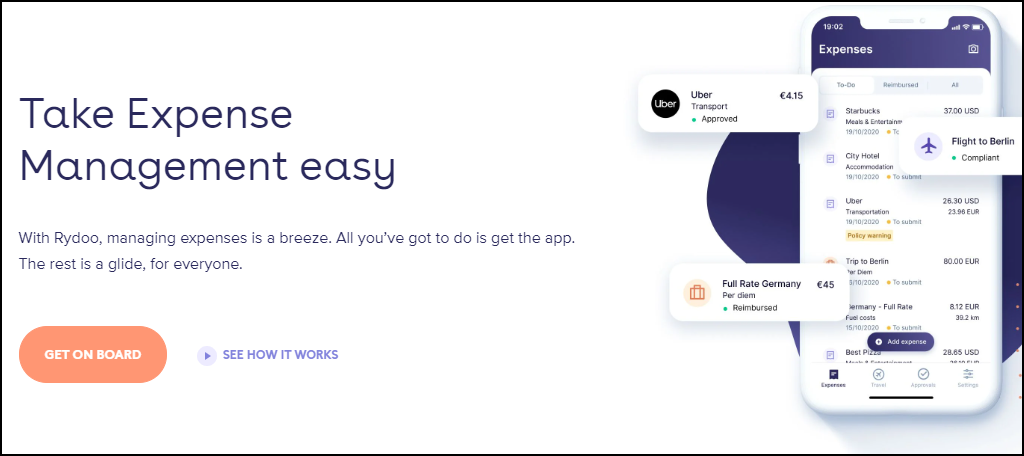 Rydoo is one of the best expense tracking software available due to its low price and feature-rich tools. It's built for small businesses around the world, which means you can expect it to keep track of expenses overseas.
And it has the best expense tracking app on the market.
This mobile app allows you to record everything on the go, which is extremely important. After all, that's where you are going to make most of your purchases. It even allows you to book flights, hotel rooms, and other travel accommodations through the app and automatically add the receipt to your expenses.
This tool allows for employees to upload their receipts on the go, which in turn, shortens the process for employers to reimburse them. As an employer, you can set up automatic approvals for small things, like a coffee, but can require receipts and approval for other necessities, like hotel rooms.
Benefits of Rydoo
The setup process is very easy and you can assign roles for each of your employees
Integrates with a variety of other software and apps like Slack
You can connect with Uber drivers through the app
Price of Rydoo
Starter begins at $7 per month per user (5 user minimum)
Growth begins at $9 per month per user
Enterprise options are available upon request.
2. QuickBooks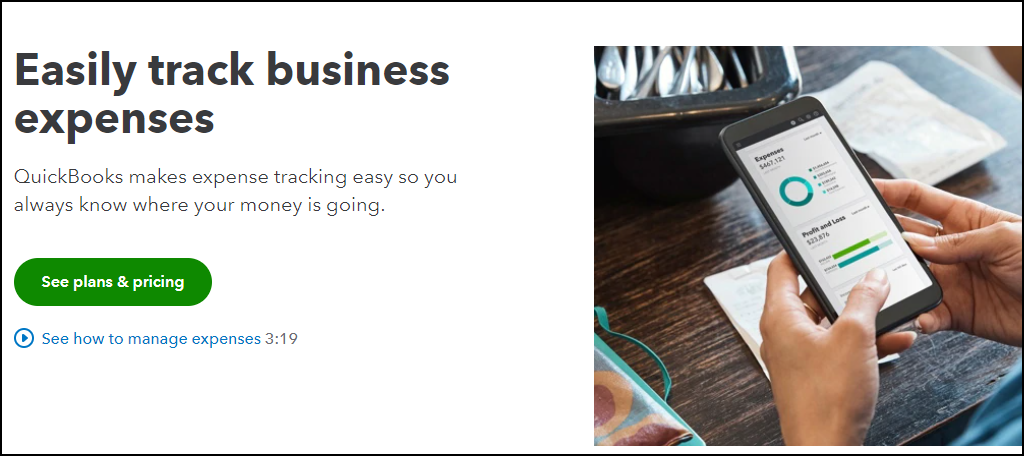 When it comes to business-related expenses, you better believe that Intuit has a solution for you. In this case, it's QuickBooks. It is the most popular accounting tool for businesses and it gives a tremendous amount of attention to expense tracking.
And if you are self-employed, you may have received QuickBooks for free if you used TurboTax to file taxes.
As an Intuit product, it will seamlessly integrate with other Intuit tools. It's also worth pointing out that you can add payroll support to your QuickBooks account, which is also one of the best you can get. And on top of Intuit services, you can also connect with other services like PayPal in a matter of minutes.
The accompanying expense tracker app for Quickbooks is where most employers will spend their time. This app handles sales tax tracking so it's ready to go for tax season, receipt snapping, invoice tracking, cash flow management tools, and much more.
Benefits of QuickBooks
A free 30-day trial is available
It has a plan dedicated to self-employed workers
Connecting with bank accounts only takes a few minutes to set up
Price of QuickBooks
Simple Starts plan begins at $25 per month
Plus plans start at $70 per month
Advanced plans start at $150 per month
Self-employed plans start at $15 per month
3. Hurdlr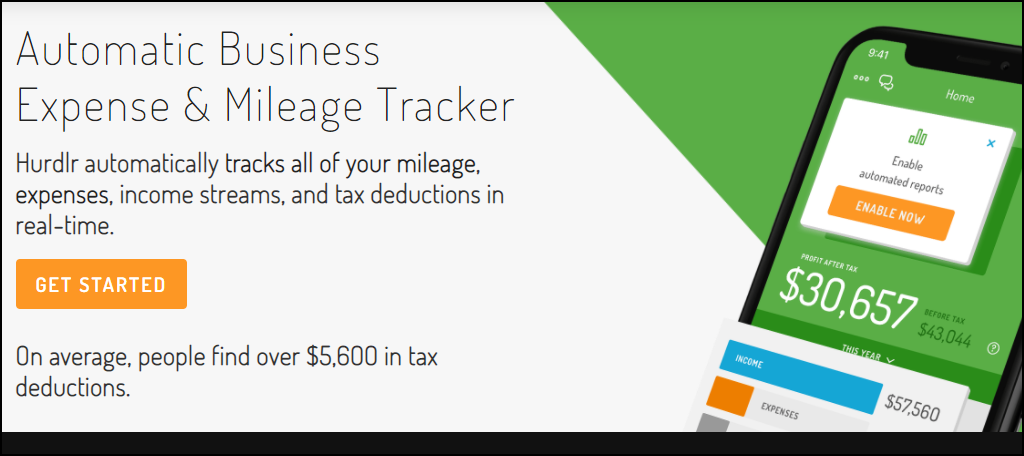 Hurdlr is an expense tracking app that does just about everything from the convenience of your smartphone. It currently tracks over 8 billion dollars in expenses and has saved its customer base over 300 million in tax breaks.
Talk about impressive numbers!
One of the best parts about this app is the mileage tracking component. For many business owners that travel on a daily basis, keeping track of your mileage is an essential part of getting the best tax break. This app will automatically record your mileage and the feature can be turned on and off as needed.
Sometimes the hardest part of managing your expenses is when it's tax season. Delivering the proper documents to your CPA or tax software can be challenging. Hurdlr makes this simple by automatically sending them to the proper parties. As a result, when it's time to file, the information you need is already there.
Benefits of Hurdlr
See real-time calculations for state and self-employed taxes
All charges are automatically categorized to help you get the biggest tax deduction
View the amount of taxes you owe at a glance
Price of Hurdlr
There is a free version available with limited functionality
Premium plans start at $5 per month
Pro plans start at $10 per month
4. Certify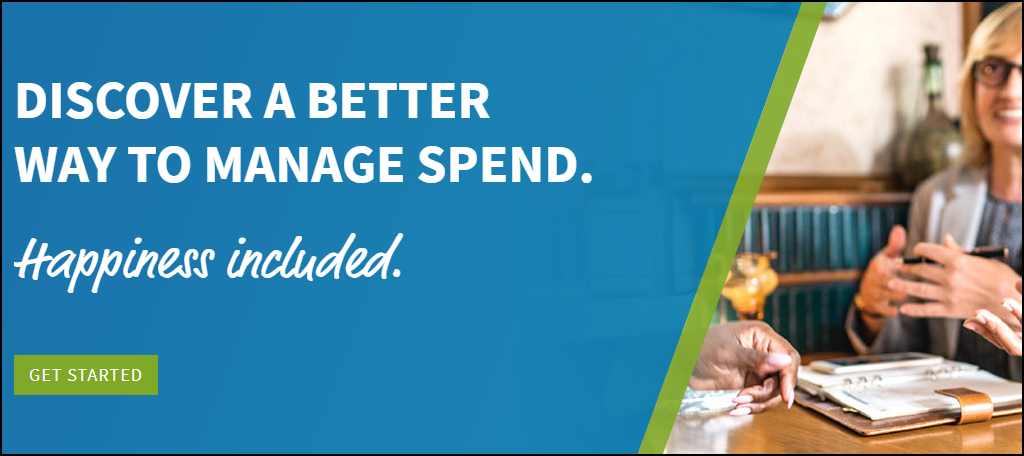 Certify is another great choice for expense tracking software and has an excellent expense report app. This tool handles everything from creating, submitting, and approving expenses to calculating the total mileage you can deduct.
And it's simple enough that anyone can use it, regardless of technical skill.
It cannot be understated enough how simple the setup for this tool is. You can set up everything within the 15-day trial and have an overlook of your account to make sure you have the proper tools for managing your business's expenses.
You can also talk to live support 24 hours a day.
Another huge convenience factor is the autofill options available for receipts. That's right, just take a picture of the receipt, and the app will do the rest. You can review the auto-filled information to ensure its accuracy.
Although crumpled receipts may have varied results.
Benefits of Certify
Top-notch support via email, FAQs, training videos, and phone services is available
Supports over 140 currencies and 64 languages
Reports give users a deeper insight into their businesses spending habits
Price of Certify
Certify Now plans start at $8 per month per user (up to 25 users)
For businesses with more employees, you must contact Certify for a price quote
5. Expensify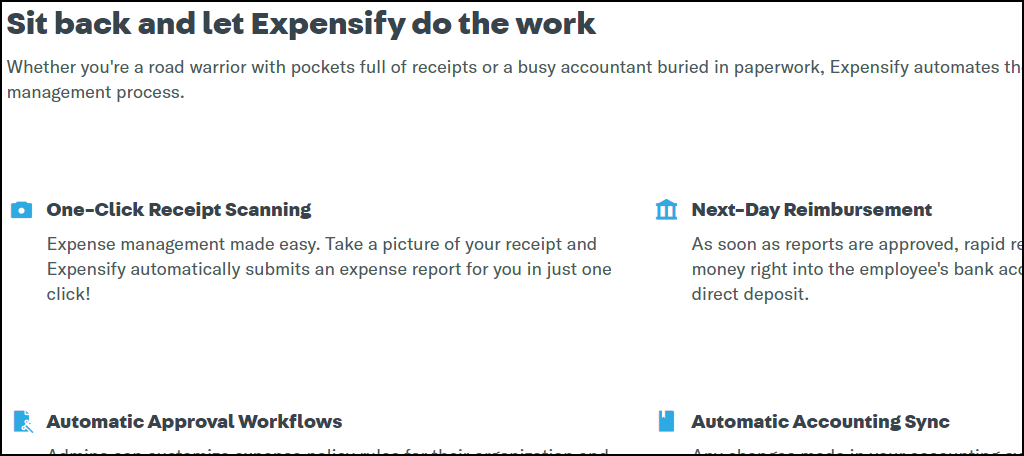 While most of the software solutions on this list have really focused on small business, Expensify is different. It focuses on providing expense tracking solutions to larger companies that have very different spending habits than small businesses.
That said, Expensify will still meet the needs of small and mid-sized businesses alike.
One of the main ways it helps larger companies is the long list of integration options it supports. Some of these include Oracle, QuickBooks, Zenefits, Uber, Lyft, Hotel Engine, Taxback, TripActions, TravelPerk, and NexTravel to name a few. As a result, it can make setup a breeze.
Each industry has unique expenses related to it, and Expensify understands that. They offer a variety of solutions tailored to specific industries. Some of these include accounting, education, food & beverage, health & wellness, nonprofits, media & entertainment, retail, and more.
Benefits of Expensify
The Expensify Card simplifies business purchases with automatic eReceipts
The mobile app is easy to use
Detects duplicate receipts to help avoid audits
Price of Expensify
For Individuals
Track starts at $4.99 per month
Submit starts at $4.99 per month
For Groups
Collect starts at $5 per month per user
Control starts at $9 per month per user
6. Zoho Expense
If you are currently using one of the many fabulous Zoho products to aid your small business, then you should look no further than Zoho Expense. It has all of the features a small business or freelancer needs and it integrates seamlessly with the other Zoho tools.
And like all of its products, Zoho Expense is feature-rich.
Some of the key features you can expect include automatic receipt scanning, add notes for any expense, set up allowances for employee expenses on the road, support for all major currencies, digital receipt storage, and access to detailed reports.
This software also comes with analytical tools to help you take a closer look at spending habits. View liabilities in easy-to-read charts and graphs to get a better picture of costs and see which employees may be violating your policies when it comes to expenses.
Benefits of Zoho Expense
Manage your debit, credit, or corporate card transactions in one location
Spending limits are easy to set up and help avoid overspending
Approving expenses is quick and easy to help your business operate
Price of Zoho Expense
A free plan is available that supports up to 3 users (perfect for freelancers)
Premium plans start at $5 per month per user
Enterprise plans start at $8 per month per user
Understand Your Business First
Before purchasing expense software, you need to have a firm grasp of where your business is spending money.
For instance, some businesses may participate in international business. This can lead to travel expenses, overseas payroll, unique expenses in those environments, and many more uncommon expenses from a tax perspective.
And it's not just international businesses that may have unique costs. Each state in the United States has unique expenses that may only be applicable in certain areas.
Each business is different, and each location has different costs of business. Therefore, the solutions must be unique. Many expense tracking software have solutions for specific industries that allow them to track expenses easily and find common cost-saving situations.
As a result, to pick the best software, you must have a thorough understanding of how your business operates and where you are spending money. Otherwise, you may find yourself switching to a different software very quickly.
Manage Your Business
Tracking your expenses is a big part of management and it can eat up a lot of time. And that time could be better spent in other areas. Expense tracking software can help you save time and find cost-saving opportunities to help you earn more money.
Most of this software can seamlessly integrate with other tools your business utilizes, thus, set up is generally simple.
However, having detailed knowledge about spending habits on a day-to-day basis is essential. Each of these tools is built to fit specific needs, thus you need to pick the one that best suits your business.
What expense tracking software will you be using for 2023?