If you own a small business, then you know one of the most important aspects of running it successfully is your accounting portion. For this reason, it is important to have top-notch small business accounting software to help you track and implement all your business needs.
It is important to implement small business software for different levels of business. From cloud storage to VPNs, putting together all the right tools makes running a small business easier.
Some of the best software for business comes out of places you wouldn't even expect. It is important to have an idea of where to start, as this post can give you a place to do some research.
Below we are going to talk about some of the best small business accounting software available out there today. After that, we will dive into a little more about small business software and talk about some other things to consider.
Without further delay, here are five of the best small business accounting software programs available today.
Best Small Business Accounting Software
1. FreshBooks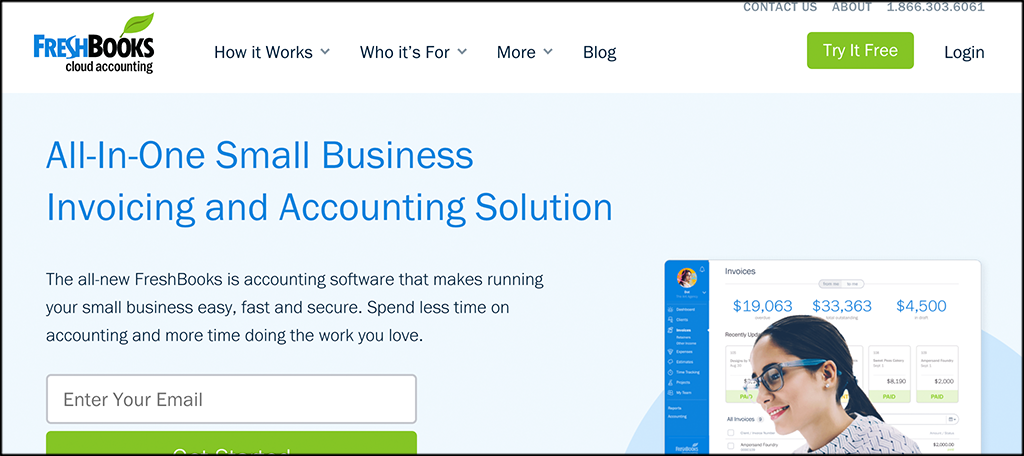 Arguably, this in one of the most popular cloud-based small business accounting software available. FreshBooks tops our list because it is specifically designed for small owners.
They offer a ton of features for what most think is a very fair price. Some of the main features include invoicing, expense tracking, time tracking, a host of business reports, and even an option to take credit card payments.
Note: Taking payments will cost you a 2.9% plus $0.30 cents transaction fee. This is standard on most systems.
The interface is straightforward, easy to use, and easy to understand. That being said, don't let the simplicity fool you. You have the ability to bill in any currency, as well as use the recurring invoice feature.
Auto bill customer credit cards with permission and make things easier for you and your clients.
Finally, the system integrates with all the most popular third-party features. These include PayPal, MailChimp, Basecamp, WordPress, Gusto, Zendesk, and more. There really isn't anything you can't so with FreshBooks, and it is definitely worth a look.
Benefits
User-friendly interface
Tons of features
Third-party integrations
Several plan options
Cloud-based service
Credit card payments
Price Options
Lite: $6.00/m with 5 billable clients
Plus: $10.00/m with 50 billable clients
Premium: $20.00/m with 500 billable clients
Select: Custom pricing for 500+ billable clients
2. Quickbooks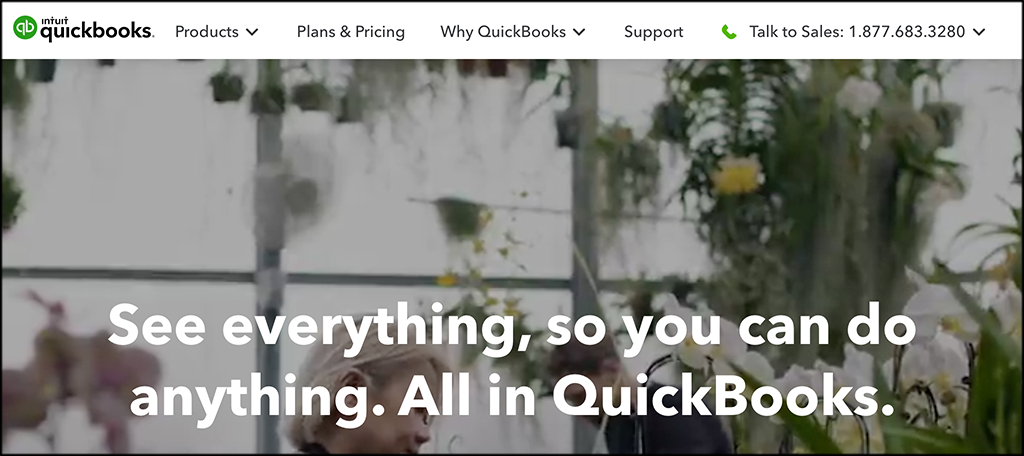 Quickbooks is a name we have all heard. This is because they continue to provide one of the best small business accounting software services available. Another cloud-based accounting service that provides your small business with all the tools it needs to succeed.
The software comes with numerous varieties and services. So much in fact that there are almost unlimited possibilities. The product was specifically designed to be separated into different platforms and categories based on what your small business needs.
You are able to choose from QuickBooks Online, QuickBooks Self-Employed, QuickBooks Online Advanced, QuickBooks Live Bookkeeping, QuickBooks Desktop for Mac, QuickBooks Desktop Pro, QuickBooks Premier, and QuickBooks Enterprise.
So, as you can see, if you need it, Quickbooks can provide it.
The thing you want to remember with this company is that they are constantly changing. This means features are always added and subtracted and pricing is also always changing. They are also connected to other providers like TurboTax and Mint.
All-in-all, you can't go wrong with Quickbooks for all your small business accounting needs.
Benefits
User-friendly interface
Tons of features even on basic plan
Free trial
Lots of extras
Part of the Intuit library
Cloud-based
Price Options
Simple Start: $12.50/m
Plus: $35.00/m
Advanced: $75.00/m
Self Employed: $7.50/m
3. Xero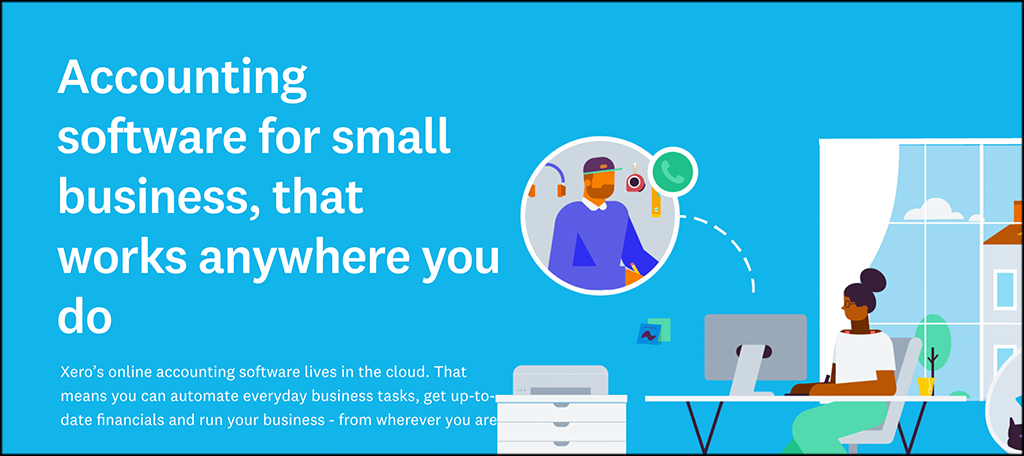 Xero makes our list of best small business accounting software because it gives you enough to manage at a very, very affordable price. While it is limited in some areas, overall, the platform still offers plenty of options to keep your small business running smoothly.
Invoicing, billing, and banking are available, albeit on a more limited basis. However, Xero does offer smart expense tracking and management, optionally on your mobile with Xero's excellent app for Android and iOS.
This is where they shine, as the app is very easy to use and intuitive.
There are configurable reports, simple budgeting, and no limits at all on additional users or the accountants you might want to access the data. This is another set of options that helps them make this list.
They offer a lot of features and services. For the pricing, you won't find a better option. If you are coming over from Quickbooks, then they also offer a "convert your QuickBooks files" service that you can use to easily transition.
Benefits
Excellent low prices
Plenty of features for the price
Mobile app is outstanding
Gusto payroll integration
Third-party app marketplace
Inventory management
Price Options
Early: $4.50/m
Growing: $30.00/m
Established: $60.00/m
4. Sage Business Cloud Accounting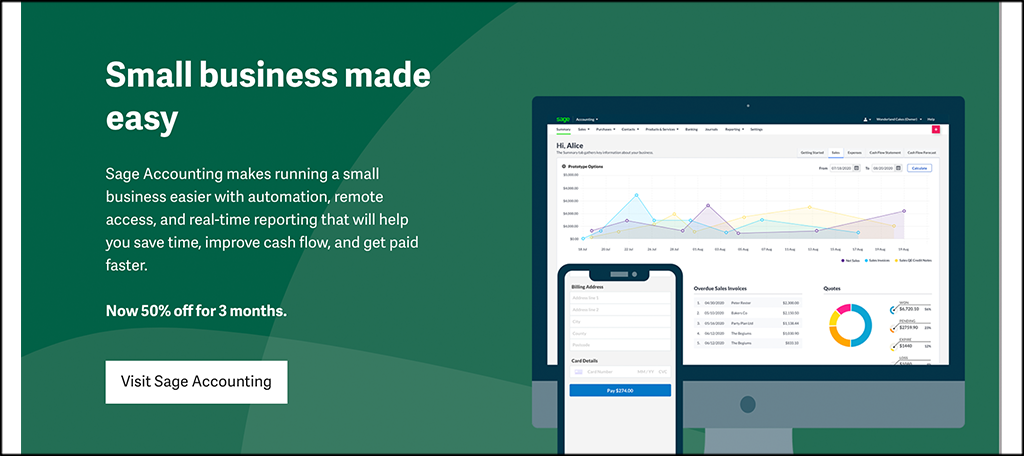 Sage Business Cloud Accounting is another small business accounting software service that provides excellent value to its customers. They separate themselves from the others by offering a very good free option. They also offer a 30-day free trial for their paid service.
The service gives you module access to manage quotes, invoices, and the ability to handle and submit VAT online. Smart bank feeds and reconciliation are also a part of the package.
Finally, cash flow forecasting, some detailed reports, multiple currency support, project tracking, and more are all available at your fingertips of you go with Sage.
They also offer a pretty solid mobile app that will give you the ability to move and accomplish anything on the go.
This is definitely a service worth looking into. Give their free plan a look to start.
Benefits
Excellent low prices
Really good value
Mobile app
Multiple modules
Easy to use
Excellent customer support
Price Options
Start: $5.00/m
Accounting: $12.50/m
5. Kashoo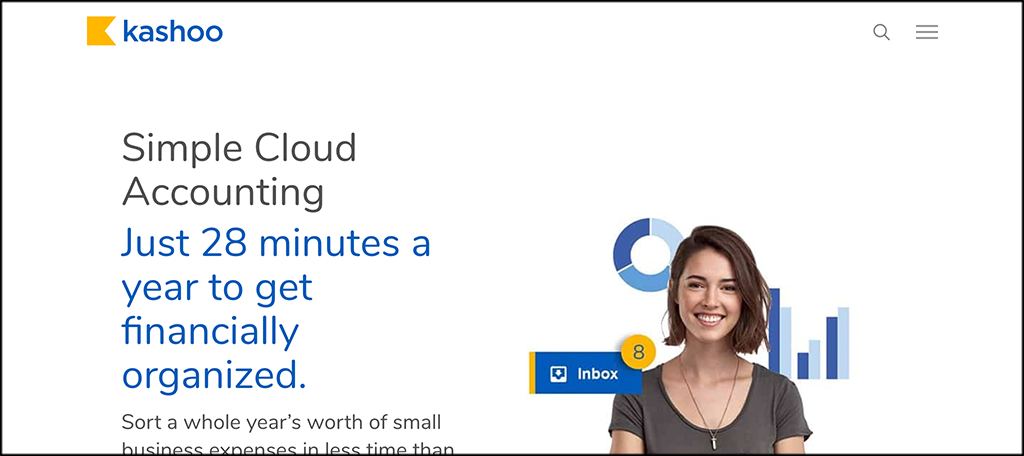 Rounding out our list of the best small business accounting software programs is Kashoo. Perhaps the most attractive thing about Kashoo is that it provides your small business with all the accounting tools you need for one singular price.
Another feature that helps Kashoo shine is that it has multi-currency support available. This is a very important feature to have in today's global economy.
Much like FreshBooks, Kashoo supports credit card transactions for all the major carriers and offers the standard 2.9% plus $0.30 cents transaction fee. Unlimited invoices are available, along with an uncluttered interface that is easy to use and understand.
If you are looking for something that gives you all the tools you need for one low price, then you definitely want to take a look at Kashoo.
Benefits
One low price
Multi-currency support
iOS app available
Fantastic dashboard
Intuitive and easy to use
Price Options
How Does Accounting Software Work?
Small businesses need all sorts of accounting metrics recorded. The very best small business accounting software does exactly this, and much more. You can link and track all your financial information and records that are going to and from your bank as well.
Bottom line is that a good piece of small business software for accounting will help you run a professional, clean, small businesses.
Different Types of Accounting Software
There is actually a wide range of accounting software available. Your small business may need all or some of them. It all depends on what you are doing and what type of business you run.
If you only need some basic features to start, then you may be looking at different solutions than someone else is who needs a more comprehensive program that provides more tools and features.
Whatever the need may be, here are some of the different types of small business accounting software you can look into.
Payroll and Accounting Management Systems: A system that covers payroll management as well as general accounting tasks. It provides a good amount of tools and all the reports you need.
Enterprise Resource Planning Systems (ERP): ERP systems combine all the necessary systems involved in financial planning, inventory management, accounting, distribution, finance, marketing, and HR. Basically, this will give you every tool imaginable if you need it.
Billing and Invoicing Systems: Perhaps the two most important aspects of any small business is their ability to properly bill and invoice clients. This type of software does just that. Basically, a solid software program will let your small business invoice and bill properly, and have the ability to save and track all invoices.
What to Look for in Accounting Software
There are several things you want to look for when searching for good accounting software. Monthly pricing and options are, of course, at the top of that list. But what else should you be on the lookout for?
Accounts payable and accounts receivable is something you want to make sure you have. Not all accounting software offers both options. If this is something you need, make sure whatever solution you are leaning toward offers it.
You also want to make sure you get a solution that easily connects to your bank and credit card accounts and automatically download your transactions. Add this to the fact that you need something that offers cloud solutions.
Basically, you want something that saves all of your history and data for easy access at any time.
Finally, having the ability to easily integrate your small business accounting software into third-party apps is key. There are dozens of other apps out there that businesses rely on.
In order to properly connect and run your business smoothly, make sure the software you choose gives you plenty of third-party app connection options.
How Can the Right Accounting Software Benefit Your Business?
For starters, it can properly track and organize all of your small businesses financials. On top of that, the right accounting software can:
Save Time
Increase professionalism
Reduce Human Error
Instantly Track Finances
Offer Cloud Accounting
Offer Collaborative Accounting
Perform Online Payment Processing
Offer Visually Appealing Reporting
Final Thoughts
Running a small business is hard enough without having to deal with all the finances and accounting without proper software. Make the entire process easier on yourself by searching for excellent small business accounting software that will help you take your business to the next level.
All of the choices above are solid programs. They all offer a ton of features and choices, and they are all very affordable. The list is a good place to start looking and should help you a lot on your search.