Now more than ever, finding the best tax software for 2023 is crucial. Not only does this lower the cost of filing taxes, but it also prevents having to meet in person.
Over the years, tax software has improved dramatically to make filing taxes as simple as possible. At this point, just about anyone can input their information into any of the tax programs and get amazing results.
And even more importantly, it is much cheaper than hiring someone else to do your taxes. In 2020, the average price of traditional tax prep was $242, which is substantially higher than the software on this list will cost you.
What Is Tax Prep Software?
Tax software guides users through the filing process and can be used for state, federal, or corporate taxes. This software provides all of the necessary forms you will need in a step-by-step process while compiling information from multiple tax offices.
As a result, this software will get you a nearly identical result as hiring an actual accountant at a fraction of the price. And most importantly, just about anyone can go through the process without issue.
However, it is important to note that unlike filing with an accountant or tax firm, this software does not guarantee that you will not be audited. Luckily, the technology is getting better at detecting errors and some software even have an option for a real tax expert to take look.
Prices Change
Before you begin, it is important to point out that prices for tax software change throughout the year. Prices are at their highest right before the tax headline, so make sure to file early to save some money.
It is also worth mentioning that many of them have sales and deals that you should be on the lookout for. But most of them happen at the start of tax season, so make sure you act fast to get the best deal possible.
The Best Tax Software
When it comes to tax software, there is no bigger name than Turbotax. It is arguably the face of tax software, and that is because it works and it's easy to understand. But don't take my word for it, ask the 40 million customers they had in 2019.
That's 40% of tax filing in the United States!
This service provides a variety of features that include a maximum tax refund guarantee, W-2 importing tools, hundreds of deductible tips, and much more. It's most unique feature has to be the live-video support.
That's right, if you get stuck, you can talk to a Turbotax tax expert to help you get everything sorted out for a small fee. On top of this, there is even an option to have an expert check over your work to ensure there are no mistakes and point out deductibles you may have missed.
Benefits of Turbotax
Simple to use
Excellent knowledge base
Live-video support available
Audit protection
A variety of pricing plans
Pricing of Turbotax
Free Turbotax version available
Basic starting at $49.99
Home & Business starting at $119.99
2. H&R Block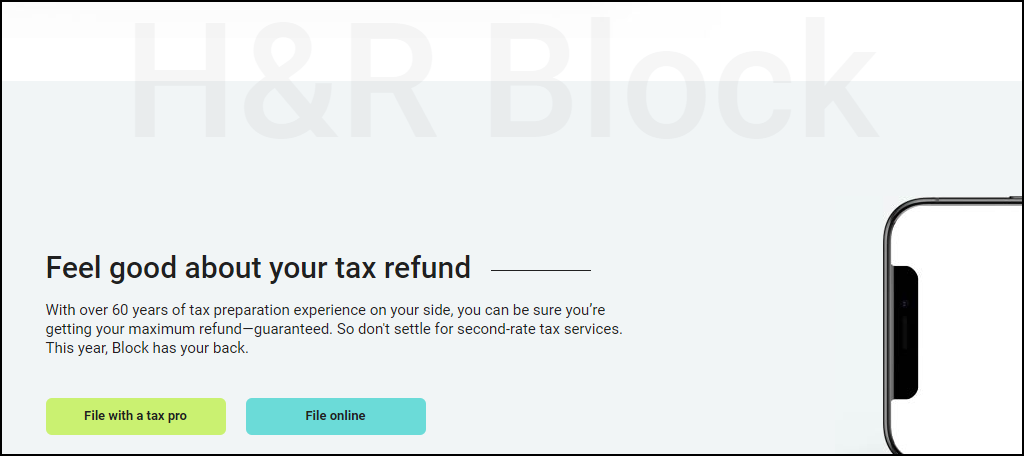 You may be thinking of your local H&R Block, but they also have one of the best online tax filing systems available. If you have ever been to an H&R Block in person, you might notice they are typing your information into their own software.
And that's exactly what this is, just minus the human interaction.
The software asks you questions in a logical order that makes going through your information a breeze. It has a host of features that include a variety of import tools for previous tax information, on-demand tech support, data security, and much more.
As you probably know, the company has a host of tax representatives at its disposal, you can take advantage of that by paying an additional fee to have them review your tax return. This is an excellent way to find out if your tax return has any errors or if you missed a tax break.
Benefits of H&R Block
Intuitive interface
Technical support available
Amazing import tools
Options for experts to review your taxes
Pricing of H&R Block
Free software available
Basic starting at $29.95
Premium & Business starting at $89.95
The Jackson Hewitt tax services have been around sine 1982, and it's a name you can trust. You better believe they have an awesome tax program to file by yourself. It's one of the easiest ones to use at quite an affordable price.
And that means everything to the average tax filer.
While the software has less informative tooltips and detailed explanations like the previous entries on this list, it is still an easy process. It has a host of features that include error checking, coverage for a variety of tax situations, a simple interface, and much more.
Where this program really shines is the free option. If you have a simple W-2 and make less than $100,000, your tax filing is free with the online software. And since it's quite a basic filing, there's not much room for error.
Benefits of Jackson Hewitt
Simple interface
Solid error-checking
Great interview system (determines the forms you need)
Pricing of Jackson Hewitt
Free for W-2 Filing
Delux starting at $49.99
Premier starting at $69.95
As the name FreeTaxUSA suggests, your taxes are free, at least on a federal level. You will still need to pay if you need to file state taxes, but for simple cases, this software is free to use. However, with that said, the state taxes are far cheaper than the competition.
Thus, no matter how you look at it, this is a great deal.
Of course, you are probably wondering how good could a service this cheap actually be, and I'm sure the results will surprise you.
Similar to most services on this list, it has a simple interface to input data, simple navigation, and most notably, it has the best phone access compared to many alternatives.
That's right, I said mobile access and not an app. Unlike the other services that require an app, you can simply use your phone's browser. This means no waiting for a download or making room on your phone.
Instead, the design is simple and intuitive for mobile users.
Benefits of FreeTaxUSA
The best mobile access available
Great interface
Supports most tax forms
Pricing of FreeTaxUSA
All Federal taxes are free
State taxes only cost $14.99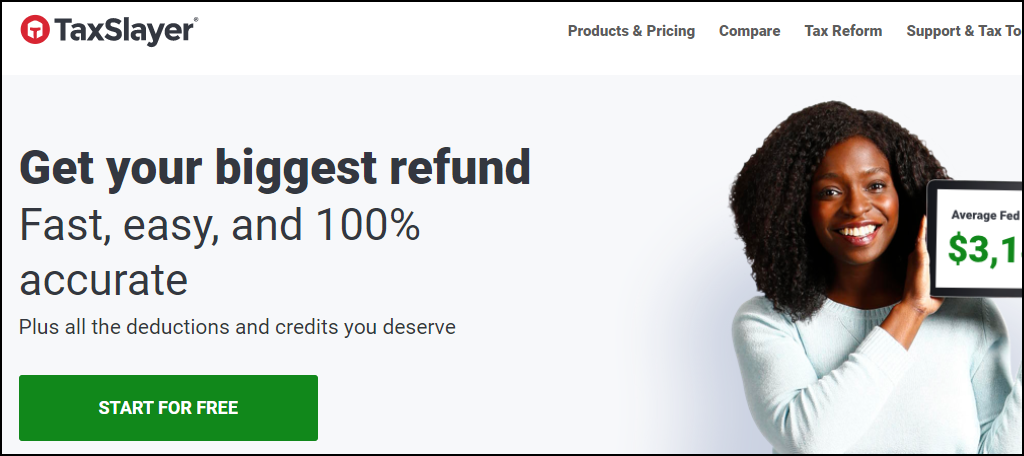 While TaxSlayer started out as a tool for experts, it quickly branched out to help everyone prepare individual returns. It allows you to search for keywords or forms to make finding what you need a very quick process.
In fact, it has an awesome Quick File system that makes it one of the best online tax services.
This is especially helpful if you have a very simple tax situation such as a part-time job. Instead of having to spend a long time entering information, you could be done in a matter of minutes. And it could even be free to use.
However, if your tax situation is complicated, don't worry, this software has you covered. It will allow you to access all of the forms you are going to need in a timely manner for a great price.
Benefits of TaxSlayer
Excellent knowledge base
Amazing search options (form and keyphrase support)
Quick file system to make life easy
Pricing of Taxslayer
Free option available for basic filing
Classic starts at $17
Premium starts at $37
Self Employed starts at $47
TaxAct is another exceptional piece of tax software you can take full advantage of this tax season. It has been around for nearly 30 years and that experience is really showing off in its program. It is mostly geared for W-2 filers but does support other forms as well.
And thanks to its TaxTutor Guidance knowledge base, you will get all of the info you need.
This feature explains what everything is for, why you need it, and even provides helpful advice to help you avoid common mistakes that can cause nightmares down the road. Thus, it makes the process easy regardless of your tax knowledge.
The software really shines at pointing out improvements you can make to get a better return. It's a great tool if you are looking for an inexpensive tax software that keeps you informed along the way.
Benefits of TaxAct
TaxTutor Guidance is an amazing feature
Great navigation options
The review process is thorough and helpful
Pricing of TaxAct
Free filing is available for simple W-2 filing
Deluxe+ starts at $54.95
Premier+ starts at $79.95
Self Employed+ starts at $109.95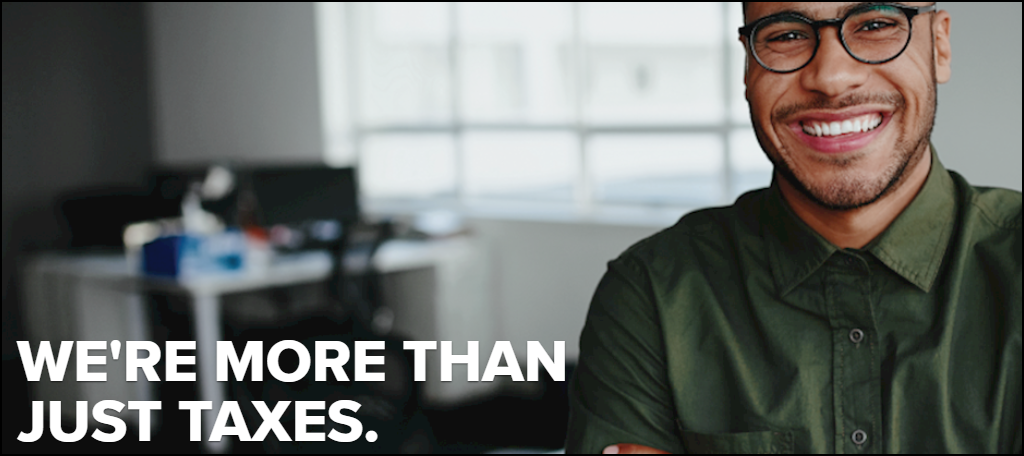 Liberty Tax has been filing taxes for years, and their online software is an excellent choice if you have experience filing taxes. Unlike some of the others on this list, this tax software does not hold your hand, which means you need a certain amount of knowledge.
Thus, this isn't intended for first-time filers.
One big change is that unlike other pieces of software on this list, you can decide what to fill out in any order. This can make it easy to get lost or even forget a piece of information. However, anything you forget will be pointed out by the excellent review process.
This software really does an excellent job of pointing out mistakes. This definitely begs the question why aren't there more helpful tools and tips for visitors to take advantage of?
Benefits of Liberty Tax
Simple interface
Flexible navigation that experts can take advantage of
Responsive mobile design
Pricing of Liberty Tax
Basic starts at $44.95
Deluxe starts at $64.95
Premium starts at $89.95
Are you looking for a completely free filing option regardless of how complicated your tax return is? If so, then Credit Karma is the tax software of your dreams. It launched in 2016 but is quickly making a name for itself thanks to an excellent track record.
And most importantly, being 100% free in a sea of paid tax software.
You might be thinking, how good can a completely free tax service be? I bet you'll be surprised by the result.
Credit Karma comes with all of the features you would expect including import tools for most major tax services, audit defense, an intuitive smart file system, and much more.
While most tax services do allow free filing for simple taxes, this one is for everyone. That's right, even if you own a small business, work as a freelancer, or some other complicated tax situation, this software is still free for you.
Benefits or Credit Karma
Upload a photo of your W-2
Import tools from major tax services (Turbotax, H&R block, etc.)
Audit defense
Pricing of Credit Karma
Consider Hiring Someone for Complicated Returns
While tax software has come a long way over the years, there are limits to what it can do and the mistakes it can catch. If you have very complicated taxes, especially if you own a small business, hiring a professional to process your tax return is still the best option.
If you have not been audited, consider yourself lucky. It is an extremely annoying process that can give you nightmares for years to come.
Thus, spending extra to avoid common mistakes on complicated tax returns is still completely valid and highly recommended. Tax software excels at delivering a cheap and simple alternative for those with basic returns.
As a result, they don't work for everyone.
Tax Software Is Awesome
Just a few decades ago, the idea of doing taxes yourself was insane. Finding all of the necessary forms and information you needed without an expert guiding you made it extremely difficult for the average worker to file themselves.
However, like most things, the rise of the internet has made filing electronically the most popular method. In fact, in 2019 89.24% of tax filing was done electronically. This means even if you are hiring someone, they are probably using tax programs to help.
Which one will you be using this tax season?