The days of writing down stories on paper or using a typewriter are over. For the last two decades, writers have utilized writing apps to improve the content they create and make it easier to assemble large pieces of content. And in this time, a lot of writing software and apps have come into existence.
That's why today, I am going to share the best writing apps to use in 2023.
What Are Writing Apps?
Writing apps are applications that allow users to create documents by using a word processor or provide helpful insights into your writing. The type of software a writer uses depends entirely on their trade.
After all, writing is a very broad term.
For instance, a screenwriter is not going to use the same tools as a novelist.
Of course, writing apps are not exclusively word processors. They can also include writing analyzers that help point out mistakes or make specific recommendations to your writing. In many cases, they can even be a combination of the two.
And in recent years, distraction-free writing tools have become very popular. Writing takes place on a computer, which means that you have access to the internet. Some of these tools can disable popular distraction websites like YouTube or Facebook to help you stay focused.
The Best Writing Apps for 2023
1. Final Draft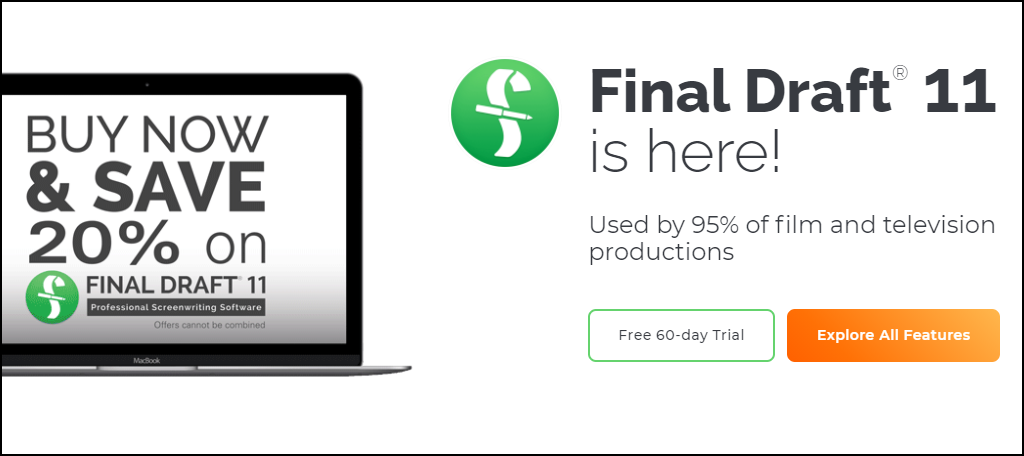 Have you ever wondered what kind of software screenwriters use in Hollywood? If so, you are not alone. And while there are quite a few to choose from, Final Draft has been the industry standard for decades.
In fact, Final Draft claims they are used by 95% of film and television productions.
So what makes Final Draft the industry standard in Hollywood? Its toolset is specifically made for screenwriters. It can keep track of individual character lines, traits, the scenes they appear in, and much more. Without these types of features, you would have to vigorously re-read the script and keep detailed notes.
It is also important to mention that it has been around so long at this point that its file type, .FDX (for versions 1 through 7) and .FDR (version 8 to current), are the only ones these companies accept.
Thus, even if you choose to write it on another piece of software, you are still going to need to convert it to the right file format.
Benefits of Final Draft
View the dialogue of individual characters in a few clicks
Easily export and share files to help you find the right buyer
It is available on mobile devices
Price of Final Draft
The Teacher/Student version is available for a one-time purchase of $129.99
Final Draft is available for a one-time purchase of $249.99
2. Scrivener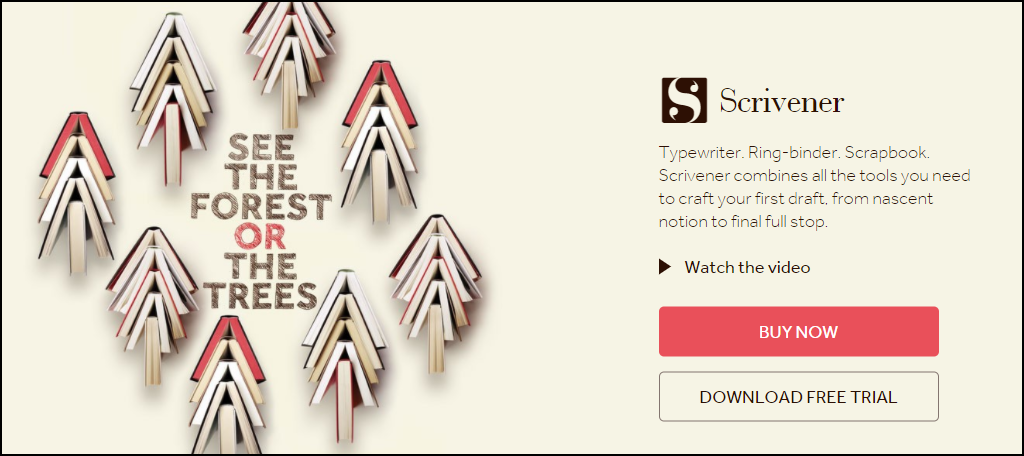 There is a lot of book writing software to choose from, but standing firmly at the top is Scrivener. This software was built by writers for writers, and it really shows. It has hundreds of options that are strictly for novelists.
Of course, the software can also be used for screenwriting and other trades.
Scrivener stands at the top due to its design philosophy. Most word processors on the market fail to make it easy to move large pieces or chapters of a novel around. This isn't a problem in Scrivener.
It utilizes a drag and drop design that allows you to move any part of the novel.
One of the most useful tools, especially for long novels, is the analysis it offers. For instance, it can detect words that are being used too frequently. This can dramatically increase the quality of your work by using a broader vocabulary.
Benefits of Scrivener
Keep track of all of your research and notes while you are writing
Choose the exact size every piece of your novel will be
Create a corkboard to improve your planning
Price of Scrivener
Educational licenses of Scrivener are available for a one-time payment of $41
Standard licenses of Scrivener are available for a one-time payment of $49
3. Microsoft Word
Let's face it, everyone knew Microsoft Word would be on the list. It is the go-to word processor for over 1.2 billion people around the world. It could only achieve this popularity if the service was amazing, and news flash, it is.
And if you are a student, this software, along with the entire Microsoft Office Suite, is free.
The reason Microsoft Word continues to be the top writing program around the world can be attributed to many things. Yet, without a doubt, the biggest factor is the range of content you can create.
School reports, research papers, novels, scripts, resumes, and just about any other form of written content can be made in Word.
It accomplishes this by providing users with a huge library of pre-built templates and by utilizing a simple interface that anyone can learn. However, while Word is a jack of all trades, it will typically fail to get better results than writing apps designed for specific trades.
Benefits of Microsoft Word
Users can take advantages of thousands of tutorials and detailed guides from Microsoft
Converts PDF documents to Word documents in seconds
Virtually every business uses Microsoft word, so there are no compatibility issues
Price of Microsoft Word
Free for students
Available as a standalone product for a one-time purchase of $139.99
Included in the Microsoft 365 subscription for $6.99 per month
4. Google Docs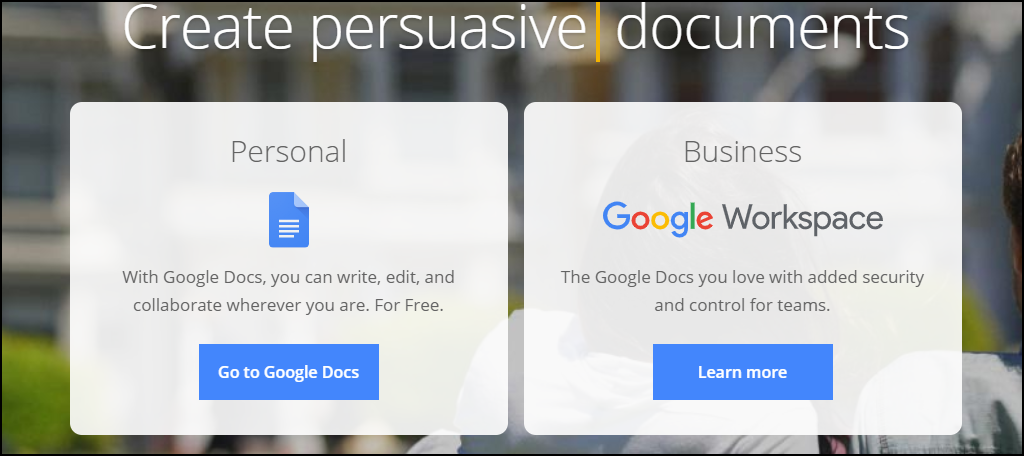 When it comes to free writing apps, none can match the functionality and practicality of Google Docs. In fact, it still has a place in the writing process if you utilize another piece of software due to its collaboration tools.
In truth, most dedicated writing apps were created for a sole writer. This can be a problem if you hire an editor.
Google Docs solves this problem entirely by allowing users to share documents at a moment's notice without any limits on the file size. It is hands down the best writing app for any form of collaboration or partnership.
Another huge advantage is that Google Docs is cloud-based. Thus, if your hard drive fails, you have nothing to worry about with Google Docs. You get 15 GB of storage for free with Google Docs and more is available in the paid plans.
Benefits of Google Docs
Allow others to read your work without editing it
Access and edit your files on any device
Import and export a wide array of file formats
Price of Google Docs
Google Docs is available for free
It is also available within the Google Workspace subscription starting at $6 per month
5. ProWritingAid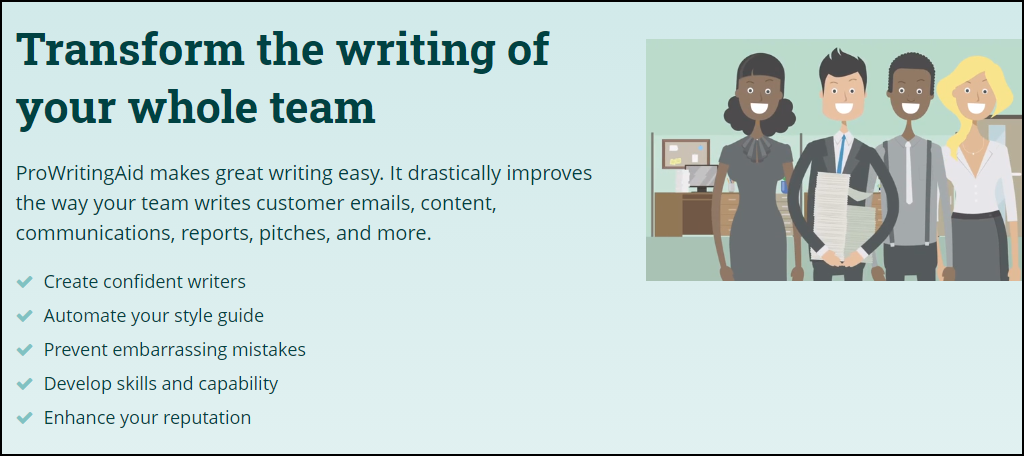 Even with the best writing software in hand, it's useless if the quality of the content your produce isn't great. Instead, you can enhance your writing by using the ProWritingAid tool. It helps writers avoid the common problems that all writers face.
And the better your writing skills appear to customers, the more money you'll make.
Unlike other grammar checkers, ProWritingAid focuses on improving the flow of your writing. For instance, one of the biggest problems new writers fall into is the usage of past tense phrases. While there are cases in which you may intend to use one, the vast majority are often unintended, and this tool can track them.
Another big factor it focuses on is connecting your writing. The use of transition words and phrases is crucial when you are connecting ideas together. Without transitions, you might as well switch to bullet points. The tool will offer helpful tips and insights to improve the flow of your writing.
Benefits of ProWritingAid
Replace weak verbs with strong verbs for a broader vocabulary
There are 20 different analysis tool to help improve your content
Get access to a thesaurus while writing
Price of ProWritingAid
Monthly subscriptions start at $20 per month
Yearly subscriptions start at $79 per year
A lifetime subscription is available for $399
6. Grammarly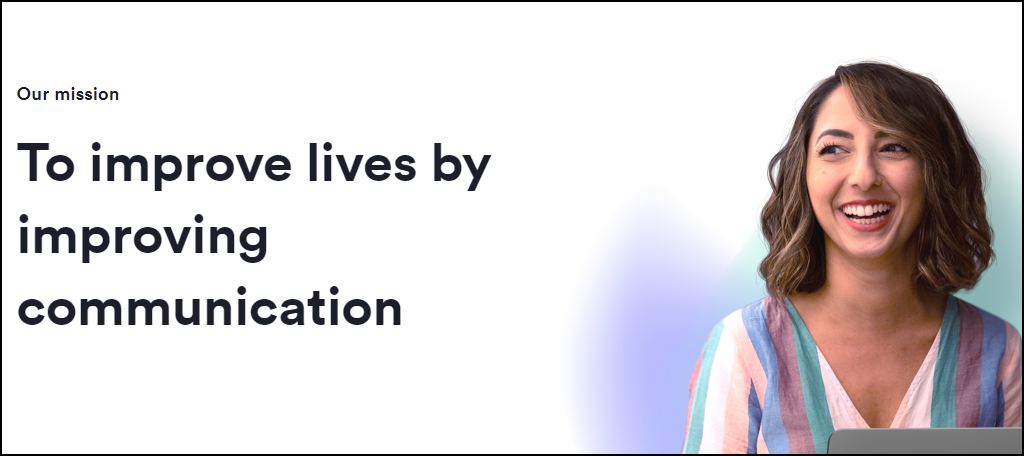 Grammarly is a digital writing assistant that is compatible with some of the most popular applications and websites. It will display writing mistakes and recommendations to you in real-time, and it is constantly being updated to have the most up-to-date vocabulary.
It is available for Microsoft Word, Google Chrome, and works on mobile devices.
Many know Grammarly for the wonderful and free Google Chrome extension. However, most are unaware that Grammarly has a dedicated writing app for Windows. You can type full documents from scratch or import documents for proofreading.
Grammarly is probably the best tool for bloggers and web developers. Its Google Chrome extension is compatible with the text editors of CMS. For instance, it is fully compatible with the Gutenberg editor of WordPress and many others.
In fact, some of the writers here at GreenGeeks use the Grammarly Chrome extension while writing our content.
Benefits of Grammarly
Vocabulary is updated regularly and faster than any other grammar/spell checker
Mistakes are easy to find thanks to the red underline
It can locate redundancy in sentences to improve the readability
Price of Grammarly
A free version is available
Premium plans start at $11.66 per month
Business plans start at $12.50 per month per member
7. Blog Idea Generator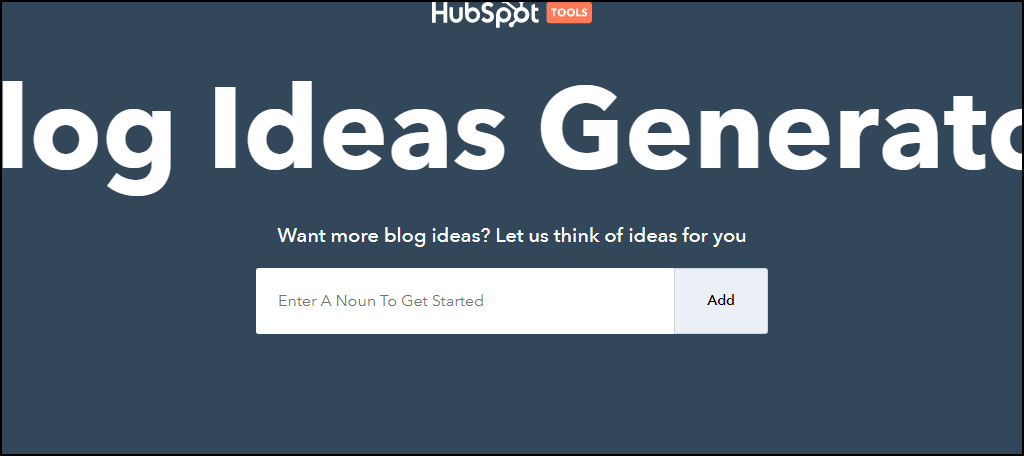 Last but not least, the Hubspot Blog Idea Generator is a terrific tool for creating new ideas. Even the best blogger out there can hit a wall when it comes to content planning. However, with this tool, you can create weeks worth of ideas in minutes.
And this tool is completely free to use.
The tool is greatly successful because of its simplicity. Users simply need to enter a series of nouns into the text box, one at a time. Afterward, you simply click the button and the tool will generate 5 blog ideas based on your keywords. It's that simple.
Yet, it is worth mentioning that these ideas can be very similar to one another. Notwithstanding, this is only a problem if you don't sign up. Instead of the five free concepts, it will generate over 250 blog ideas using the same method.
Thus, you will get a great variety of ideas. Just keep in mind all of them may not be applicable to the topic.
Benefits of Blog Idea Generator
Build a full list of topic ideas in minutes
There is no limit on the number of uses
You can enter as many nouns as you want
Price of Blog Idea Generator
What Separates Writing Apps?
So the real question for many people is why can't I just use Microsoft Word for everything?
It's true that Word is a powerful word processor that should never be underestimated. Yet, it pales in comparison to writing apps and software that were designed specifically for certain groups. For instance, writing a play on Microsoft word versus Scrivener is night and day.
Scrivener is used professionally to write scripts for movies, plays, and even video games. It has the tools and formatting options that these writers need to get the job done. Microsoft does not.
Yet, if your willing to spend a lot of time with formatting in a more generic word processor, it's not impossible to get similar results. The real difference between these tools is the amount of time you need to spend and the convenience each one provides.
Find What Works For You
Everyone is different, and the writing app you use is no exception. Sometimes you may even prefer older versions of software to the new ones. Most famously, George R.R. Martin actually uses the WordStar 4.0 word processor from 1987, although maybe this explains his writing speed.
Either way, everyone has their preference.
If your write professionally, look at what others in your industry are using. Most of the world may only be aware of Microsoft Word, but it is often avoided by professional writers. It simply doesn't offer the special functionality some writing professions require.
Thus, be sure to experiment and find what works for you.
Which writing apps do you use?