Are you trying to figure out the best platform to build your website with? Two of the most well-known options include Dreamweaver by Adobe and WordPress by Automattic. So this naturally raises the question, which one is better at building a website?
These tools are extremely different from one another. That said, each one has its own advantages over the other and some developers may value that platform more as a result.
Today, we will do a head-to-head comparison between these tools and determine which is the best platform to build a website with.
Overview: Dreamweaver vs WordPress
Both of these tools allow you to create a website, but they do so very differently. They also require different skill sets to fully maximize the potential they offer users. Thus, we should do an overview of what each one is.
What is Dreamweaver?
Dreamweaver is a popular Adobe program that is included with many of its other tools, which is why many people consider using it. Dreamweaver can be used to build individual pages for a website.
It requires a lot of coding knowledge to create complex pages, and that is far beyond what a beginner is capable of. That said, you can create simple pages with very little code, but by today's standards, these pages would not hold up.
It's also worth mentioning that Dreamweaver does not include any type of hosting service. The software is for designing pages and these pages can be added to most platforms, including WordPress. Thus, it is not a complete solution.
What is WordPress?
WordPress is an open-source CMS that allows you to build full websites in minutes. It does not require any coding knowledge to build a website, but with that said, coding experience will allow you to greatly expand what you can create.
Most of the heavy lifting is done through the platform's plugins and themes. Plugins are like apps for your smartphone. They add a specific feature to your website, which helps avoid writing code. Whereas, themes dictate the appearance and layout of your pages.
Both of these come in premium and free forms. Thus, making WordPress very affordable. You will need a web hosting company to bring your website online, but WordPress itself is completely free.
So What's the Difference Between WordPress and Dreamweaver?
Simply put, Dreamweaver is software intended to create web pages, whereas WordPress is a full content management system (CMS) capable of creating web pages and everything else necessary to manage a website.
While Dreamweaver has a visual editor, the focus is definitely on the coding side, whereas WordPress is all about plugins that do all the heavy lifting.
Let's see how each compares in specific categories.
Ease-of-Use
Choosing a platform that is easy to use is extremely important regardless if you are extremely skilled or just starting out. Most websites nowadays are built by beginners or small business owners.
Let's take a look at how easy each one of these is to use.
Dreamweaver Accessibility
Dreamweaver offers users two editors: a visual and a code editor. Both of these allow you to build fully functioning pages. The visual editor offers a modern drag-and-drop interface. However, the visual editor is limited in terms of features.
To add some features, you really don't have a choice but to code.
The code editor supports a variety of languages with add-on support for extras. The defaults include PHP, CSS, HTML, and JavaScript. This is where the real customization and power of Dreamweaver really shines, but it tends to be above a beginner's skill level.
WordPress Accesibility: Winner
One of the main reasons why WordPress has become so popular is because it is easy to use. Anyone can build a website with WordPress because it does not require any coding whatsoever. Combine that with the fact that you can build any type of website, and its popularity is explained.
Instead, everything can be accomplished by using plugins and themes.
Thus, instead of coding, you simply need to go through the settings to configure them to do what you want. There's also the Gutenberg editor, which makes it easy to create content and make posts and pages stand out with style.
Results
WordPress is far easier to use due to not needing any code to build your website. while the visual editor in Dreamweaver is easy to use, it will only go so far. Eventually, you will need to start coding.
That said, there are many situations where writing your own code has advantages.
Design
Building a fully functioning website is no longer enough. Your website must also look stylish and modern. Let's face it, if a website doesn't look great, visitors are less likely to trust it, which will directly affect sales and user engagement.
Each of these is excellent at designing unique websites, but the difficulty is what separates them.
Dreamweaver Design
Dreamweaver offers some of the highest levels of customization available, which is why many professionals use it to build pages for their websites. Everything is built from the scratch, thus you have complete control from start to end.
There are also a variety of templates that you can find online and through Dreamweaver itself to save time. That said, it is pretty standard for website owners to create many templates for their own websites. This allows them to quickly build pages with the same style in mind.
The only issue is that the higher level of customization you want, the more coding knowledge you need.
WordPress Design: Winner
At its core, WordPress's Gutenberg editor allows you to create content any way you want. However, the design options are limited, at least if you just stick to the default tools. That's where plugins come in to play.
WordPress is home to a variety of page builder plugins that you can access for no additional cost. For instance, the Elementor Page Builder is one of the most robust options available, and frankly, it can do anything you need without a single line of code.
It's also worth mentioning that you can actually add Dreamweaver pages to WordPress. As a result, there's literally nothing WordPress cannot do when compared to Dreamweaver.
Results
While there's no denying that the tools Dreamweaver has available in the editor are amazing for page design, those are the only tools available. WordPress is home to multiple page builder plugins and pre-made templates.
On top of this, WordPress is compatible with Dreamweaver, which means WordPress has everything that Dreamweaver offers and more.
eCommerce
Many people build a website intending to sell products, this is known as eCommerce. Any website builder worth its salt has eCommerce functionality, and these two are no exception.
With that said, the scope and the cost of adding these features are quite different between these two.
Dreamweaver eCommerce
Dreamweaver offers a lot of customizations, but eCommerce is one area that is miles behind. You can definitely use it to make stunning product pages or store navigation sections. But when it comes to the core basics of eCommerce, there's not much help.
Everything needs to be coded from scratch. This is why hiring a professional used to cost thousands of dollars to build an online store, whereas today, you can build your own.
It takes a lot of knowledge and a lot of time.
It's worth noting that some eCommerce builders provide templates for Dreamweaver, though.
WordPress eCommerce: Winner
When it comes to eCommerce, WordPress has a secret weapon, WooCommerce.
WooCommerce currently powers over five million online stores, making it the most popular option on the internet, and surprisingly, it's completely free.
You can build stylish product pages, choose a payment gateway, and so much more. It also has a huge library of add-on plugins, free and premium, that add additional features to make it one of the best.
And did I mention no transaction fees from Woocommerce?
Well, it's true. That said, there are transaction fees from the payment gateways, like PayPal.
Results
There's no contest here. Yes, you can build an eCommerce site with Dreamweaver, but the real question is why do it? WordPress is far easier to use for eCommerce thanks to WooCommerce.
The five million online stores speak for themselves.
Integrations
Your website will utilize a variety of third-party tools that will require your website to integrate with them. This can be in the form of an email marketing tool like Mailchimp, or a payment gateway like PayPal. Not having access to the tools you want can be devastating.
Let's take a look at what each one offers in the form of integration.
Dreamweaver Integrations
Dreamweaver is part of the Adobe toolkit. It can integrate with any other Adobe product, which gives you a huge amount of additional customization. And due to the large number of languages it supports, integrating with third-party tools is possible.
For instance, Mailchimp provides a full HTML template that you can use in Dreamweaver. This is obviously a lot more work than using an API Key. But for Dreamweaver's target audience, experienced web developers, it will definitely get the job done.
WordPress Integrations: Winner
When a platform is responsible for forty percent of the internet, you better believe it can integrate with most third-party tools. And WordPress does exactly this. If you can name it, WordPress probably has a plugin that can integrate it into your site.
In fact, many of these third-party tools have their own official WordPress plugin. Regardless if we are talking about email marketing, like Mailchimp, or chatbots like Zendesk, WordPress can integrate with almost all of them.
And most of the time, it's as easy as copying and pasting an API key into the plugin.
Results
Due to the nature of Dreamweaver, it is compatible with a huge suite of tools from Adobe. But when it comes to outside, third-party tools, the options are much more limited.
However, this can be overcome with some creative coding solutions.
Whereas, everything is compatible with WordPress and easy to set up with API keys, even Dreamweaver itself.
Pricing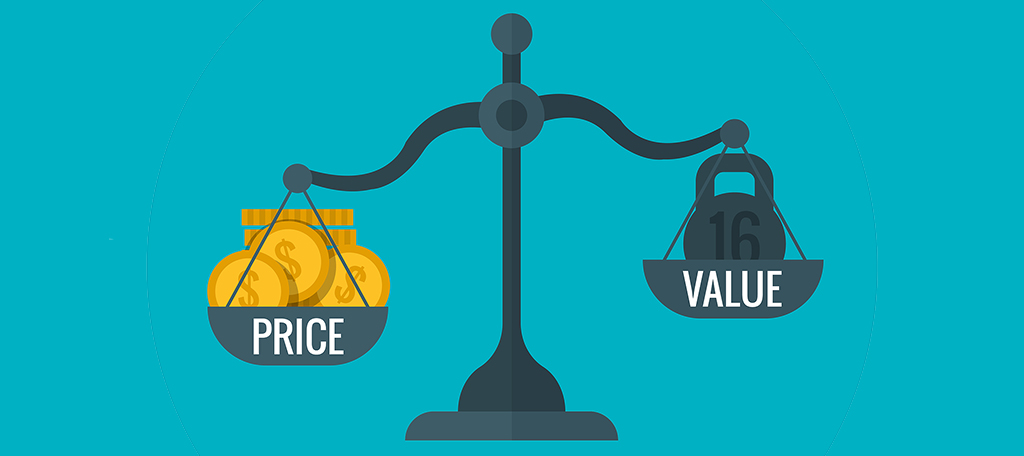 For many beginners, the price is the biggest factor. This is because websites are unlikely to make money for a significant period of time, thus, cutting the initial costs to build a website is important.
The good news is that building a website is relatively cheap compared to what it used to cost.
Let's take a look at what each one of these will set you back.
Dreamweaver Pricing
Dreamweaver is available from a variety of Adobe plans. You can purchase it separately for $20.99 per month. It's also available in the Creative Cloud All Apps bundle for $52.99 per month.
Students and teachers can get the software at a 60% discount.
On top of the software, you will need to also purchase a web hosting service. Webhosting is incredibly cheap for what you are getting in return. In fact, it might cost you less than a cup of coffee for a month of service.
Just make sure your web host supports Dreamweaver.
WordPress Pricing: Winner
WordPress is open-source software, which means it is completely free to use. Thus, there is no actual cost to using it, which is a big reason that it is so popular.
That said, some of the plugins and themes are premium, so there can be costs associated with it.
Almost everything has a free alternative, so it's just about finding the right tools. While the software is free, you will also need a web host. Luckily, just about every web host supports WordPress, but that doesn't mean they are equal.
Be sure to check their credentials before choosing a web host.
Results
While Dreamweaver is not overly expensive, especially if you are paying for the Adobe Cloud for other software, like Photoshop, there's really no competing with free.
That said, both of them will need a web hosting company.
Dreamweaver vs WordPress: Final Results
If you have been keeping score, you probably already know that WordPress won every category we looked at. And that's why WordPress is the most popular CMS that powers 40% of the internet.
It's easy to use, affordable, and highly customizable. Essentially, it's everything that both a beginner and veteran are looking for.
Most importantly, there are no limitations when it comes to creating a website on WordPress. The only limiting factor in WordPress is the developer's creativity, and even then, there are thousands of templates for pages and posts that can help everyone.
If you are going to build a website, install WordPress today.
Which platform did you use to build your website?