Most people know a little about domain extensions. For example, you would be hard pressed to find someone that didn't know what .COM is. However, did you know that there are over 1,500 TLDs (top-level domains) as of December 2018? Furthermore, .COM and .NET account for 50% of all domain name extensions registered worldwide!
To really understand what domain extensions mean and where they came from we have to drop back a little and take a look at the Internet and how it played a part in domain name extensions. We will also take a look at the domain extensions list and see how many there actually are, what they are used for, and what custom domain extensions mean.
When Did the Internet Start?
The initial underlying infrastructure for the Internet was actually developed in the 1960s and 1970s. A lot of people don't actually know or understand how the Internet used to work or what the function of it was for.
We know and understand the Internet the way it is today, with its domain system structure and layout. This structure and layout were first introduced in 1985 when the first 6 top-level domains launched. The term "Internet" was actually not coined and defined until October 1995. Those first 6 new domain extensions included:
.COM (commercial)
.ORG (organization)
.NET (network)
.EDU (education)
.GOV (government)
.MIL (military)
Since the start the Internet has been in constant development and in a growth mode, always changing, always getting bigger. More content, more usage, more domains being added to the already massive domain extensions list.
For example, 2-letter country code top-level domains (ccTLDs) like .US, .UK, and .IL were launched first. Since then, over 200 other ccTLDs have become part of the Internet. These are also considered short domain extensions like .RU, .DE, .JP, and many more. All of which are country codes.
Why Are There So Many Domain Extensions?
Simply put, ICANN (Internet Corporation for Assigned Names and Numbers) has been in control of domain namespace since 1998. Realizing the Internet needed to expand to fit what was happening ICANN launched the New gTLD Program in 2011 to expand the Internet namespace.
Essentially this afforded organizations and companies the ability to apply to operate its own top-level domain. These new TLDs would benefit the global Internet community by providing people with more meaningful and memorable domain names to access Internet resources. So, in reality, they are trying to make certain companies and industries easily recognizable online by giving them new domain extensions and custom domain extensions.
Even though the application process was a tough one, by the end of 2017 more than 1,200 new top-level domains have been delegated to the Internet. If you add that to what was already there you see how we easily hit the over 1,500 top-level domain mark.
This opened the door for people to more easily choose the best domain name related to what they were doing.
What Are the Parts of a Domain?
There are essentially three parts to a domain name; Subdomain, a Second-Level Domain, and a Top-Level Domain. However, it can be broken down even further than that so let's take a look.
Subdomain
A Subdomain is a domain that is a part of a larger domain under the Domain Name System (DNS) hierarchy. Subdomains are used as an easy way to create a more memorable Web address for specific or unique content with a website.
For example, you could use a Subdomain to make it easier for users to remember and navigate to the picture gallery of a site by placing it in the address gallery.example.com, as opposed to example.com/media/gallery. In this example, the Subdomain is gallery.example, whereas the main domain is example.com. You may also hear a Subdomain referred to as a child domain. 
Second-Level Domain 
A Second-Level Domain (SLD) is a specific part of a website, page domain name or URL address that complements a Top-Level Domain. One of the easiest ways to define a Second-Level Domain is that it consists of that portion of the domain name to the left of the ".COM" or other similar extensions, which is called a Top-Level Domain. Analysis of the Top-Level and Second-Level domains helps to analyze a URL or page address.
Top-Level Domain or TLD 
A Top-Level Domain, or TLD, is a term you may have come across before while you were trying to search for that perfect domain name. TLD is just a fancy term for your domain name's extension. The domain name extension is the letters to the right of your Second-Level Domain. An easy example of this is .COM or .ORG. When someone is referring to a TLD they are referring to the extension only.
Generic Top-Level Domain or gTLD
A Generic Top-Level Domain (gTLD), refers to domain extensions that are generic in nature. Google recognizes these as generic and you can feel free to register them all for your business or personal domain name. Some of the common ones you will find are .XYZ, .ONLINE, etc. There are literally hundreds so good luck!
Country-Code Top-Level Domain, or ccTLD
A Country-Code Top-Level Domain (ccTLD), refers to custom domain extensions that are region- or country-specific domains. An easy and popular example of this would be something like .CA (Canada) or .JP (Japan). Undoubtedly you have seen these before online or even visited a site with a Country-Code Domain.
Sponsored Top-Level Domain or sTLD
We touched on a couple of sponsored top-level domain extension meanings at the beginning of this article. Basically, though, a Sponsored Top-Level Domain (sTLD) is used by specific niches and is not allowed for use by the general population or general customers. Two of the more recognizable are .GOV and .EDU.
The .GOV domain is only available and in use by the American government. The .EDU domain is an extension that is only available to postsecondary education institutions and related organizations for registration.
In order to be eligible to use this domain extension, said institution must be located in the United States, legally organized in the U.S., or recognized by a U.S. state, territorial, or federal agency.
The Distribution of TLDs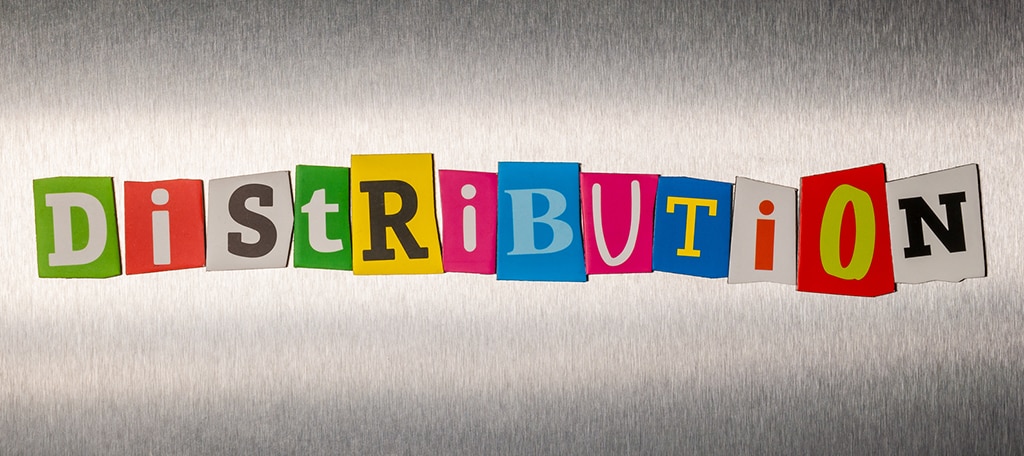 As you would imagine, the distribution of Top-Level Domains continues to grow. .COM and.NET still lead the way by a huge margin, but there are plenty of other TLDs being distributed. Currently, the top 10 domain names extensions are:
.COM (commerce)
.CN (China)
.TK (Tokelau)
.DE (Germany)
.NET (network)
.UK (United Kingdom)
.ORG (organization)
.RU (Russian Federation)
.XYZ (generic)
.NL (Netherlands)
Ranking Domain Extensions by Country
You can take domain name extension rankings even further by looking at how they rank by country. These are constantly changing due to certain regulations, either by ICANN or by the specific country in question.
That being said, let's take a look at how the rankings are currently looking. Like I stated before, the growth of the Internet is very rapid and moves at an incredible pace. Here are the top 10 countries registering domain extensions right now:
China
Tokelau
Germany
United Kingdom
Russian Federation
Netherlands
Brazil
European Union
Australia
 Italy
Domain Extensions Heading Into the Future
At this point, the sky is pretty much the limit. In the first quarter of 2010 there were 20 generic top-level domain extensions, which included:
.AERO (the air-transport industry)
.ASIA (Asian Pacific Region)
.BIZ (businesses but all uses)
.CAT (Catalan linguistic & cultural community)
.COM (commerce but unrestricted/all uses)
.COOP (cooperatives),
.EDU (post-secondary educational institutions)
.GOV (government of US)
.INFO (informational sites but unrestricted/all uses)
.INT (international organizations established by treaty)
.JOBS (employment-related sites)
.MIL (US military)
.MOBI (mobile uses)
.MUSEUM (museums)
.NAME (individuals)
.NET (networks but unrestricted/all uses)
.ORG (organizations but unrestricted/all uses)
.PRO (professions like legal, medical)
.TEL (online directory or contact information; virtual business card)
.TRAVEL (travel industry)
Today there are so many it would be pointless to list them. The good of it is that they have become so targeted that you can find an extension for just about anything. If you want to take a few minutes and see how many are actually available and what niches they cover here is a good place to start that journey.
Now that you have a better idea of what domain extensions are and how they work you can be better prepared for finding one you may need. You should also better understand what type of website you are on and why they may be using a custom domain extension.