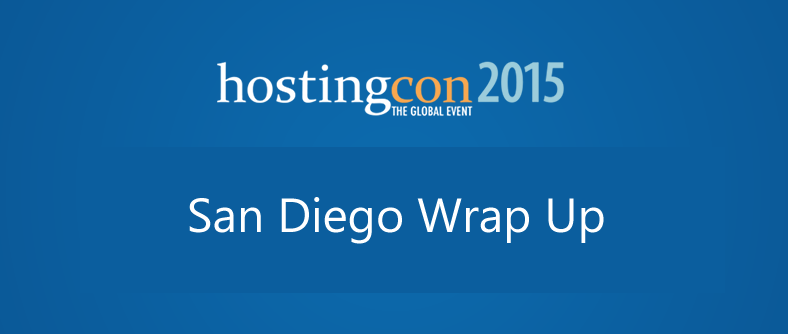 HostingCon 2015 just wrapped up in San Diego, California last week and as part of the Marketing Team at GreenGeeks, I attended the conference to meet our affiliates and partners and to learn about the future of our industry.
There were several interesting meetings and sessions, starting with a great Speed Marketing-Round table discussion with other hosting providers focused on how to use data and research to find the best customers, tactics to reach the best audience online, creating high value leads that demonstrate ROI and intelligent content to deeply engage audiences. This small format, almost one-on-one type of session was the ideal start to this great and successful conference.
In the following days, several other interesting sessions were available to attendees, including many focused on the Sales and Marketing aspect of hosting, which covered areas such as lead generation, selling solutions beyond domains and hosting, digital analytics, social media management, and add on offerings to increase revenue.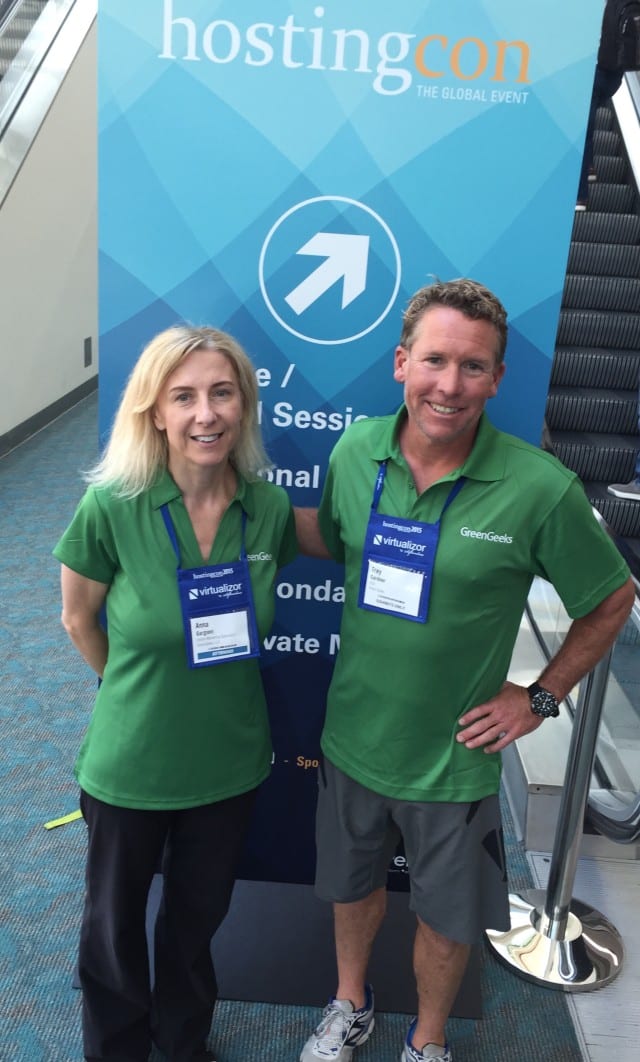 HostingCon San Diego was such an amazing success with more than 2,000 attendees, incredible speakers, and so many great events where hosting providers and partners had a chance to get to know each other, network and have fun. Also it provided a great place for new and smaller hosting providers to meet with other more established providers and find out about all the options available to them should they wish to sell their business. In fact, GreenGeeks offers a great acquisition program for hosting providers geared towards helping those who want to exit the hosting business.
Even though we work in a world of high-tech, video conferencing and webinars, the personal touch and building relationship offered by these types of conferences is paramount even in our industry.
The next HostingCon is going to take place in Amsterdam, Netherlands, September 22-23, 2015.
Anna