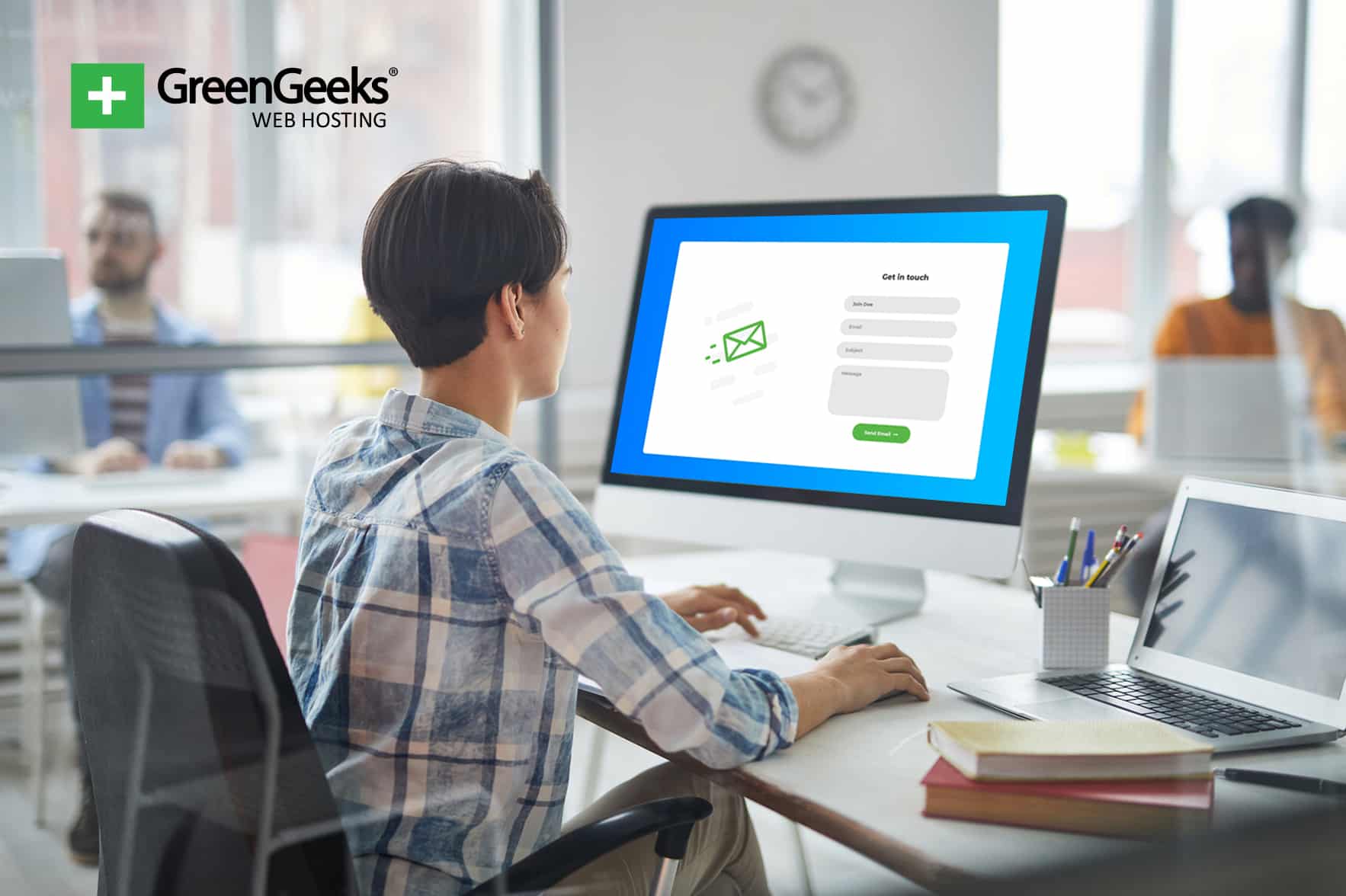 It's not enough to simply get visitors to your website. You want to keep them there to read your content. This increases the likelihood of converting guests into customers. In many cases, this is done through long form content.
The more engaged and fulfilled a visitor becomes by your articles, the greater the chances of creating fans and followers. It also improves how often people will share content on social media.
What is Long Form Content?
Long form blogging means creating articles that are in greater depth and consist of more than 1,000 words.
So, what's the perfect length for an article? Actually, there is no real golden number here. While some studies suggest more than 1,900 words is perfect for front page search results, others may reach the number one spot with fewer than 1200.
In reality, it all depends on the quality of content you produce and if you're providing information people want to read.
Writing longer pieces which go into deeper details is often a strategy for long form content SEO. The hardest part is knowing what you visitors want to read to help propel the material to the first page of search engines.
When Should You Use Long Form Content?
Creating longer pieces of content is ideal when you want visitors to spend time on the site. Usually, website owners reserve this for highly detailed and informative blog posts.
Landing pages, tutorials, guides and more are perfect examples of long form content. And if you can create an evergreen article when writing more long form, you could generate traffic for years to come.
Personally, I strive to create long form blogging anywhere possible. However, it's not always the best idea depending on the type of content you're creating.
For example, you wouldn't want to use long writing when describing an item if you build an eCommerce site.
Keep in mind most people are "scanning" through content or only reading bits at the beginning to find specific information. In fact, only 43% of people will read past the first screen of your content.
This means you need to engage immediately if you want to keep visitors going through your article.
9 Steps to Structure Long Form Content
Putting in the effort to create long form content for SEO isn't necessarily difficult. However, it does require a bit of planning on your part.
Don't assume you can write 3,000 words and appear in the top search results page for your keyword. Longer articles are just as susceptible to burying in search results as other types of web pages.
Let's go over how to create long form content visitors will love.
1. Consider the "Skyscraper" Technique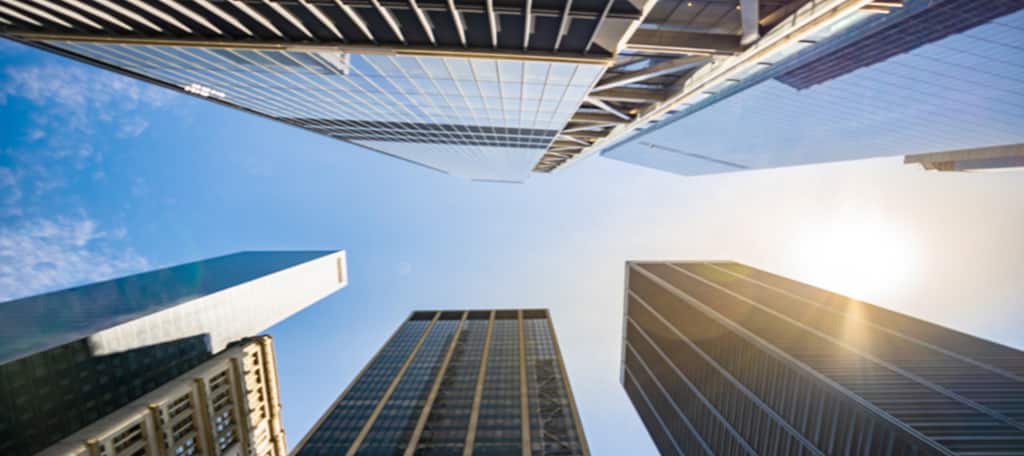 Perhaps one of the easiest long form content examples is to practice the "skyscraper technique." This is when you find a good piece of content in a Google search and see if there is a way you can improve.
You don't want to outright copy the content, though.
For instance, you can take the top three performing articles in Google. Take the best points from all three of these posts. Then, add a few of your own insights or including more details in your article.
Essentially, you want to "one-up" the competition and make your posts better any way possible.
Perhaps you feel the competition is missing key information. Maybe you have personal experience that gives the article more of a human touch. What can you do to make the high-performing content better?
The more in-depth you go into these other articles, the longer your content becomes. It's an easy way to expand and delve into long from content marketing.
Just make sure you're adding more value than the competition.
2. Set Specific Goals
Any content marketing strategy needs goals. They help you create the outline to accomplish specific needs. And content for the website is no different.
When creating longer pieces of content, are you trying to sell a product or provide valued information for the sake of gaining traffic? Are you trying to overtake a competitor's position in Google?
Creating an outline sets the pace and helps you decide what type of content to include in the article.
For example, this article is focusing on showing you nine steps to creating long form content. As this is my primary goal, the steps take up the majority of the text.
And since I am also thinking about internal links, I try to include relevant connections to other articles to expand my points in this piece.
One method that works exceptionally well is to create your headings and subheadings first. This gives you an outline of what you want to include in the piece. It's also a great way to keep yourself on target for your goals.
In reality, I created every subheader in this article before I actually started writing.
3. Choose Your Topic Carefully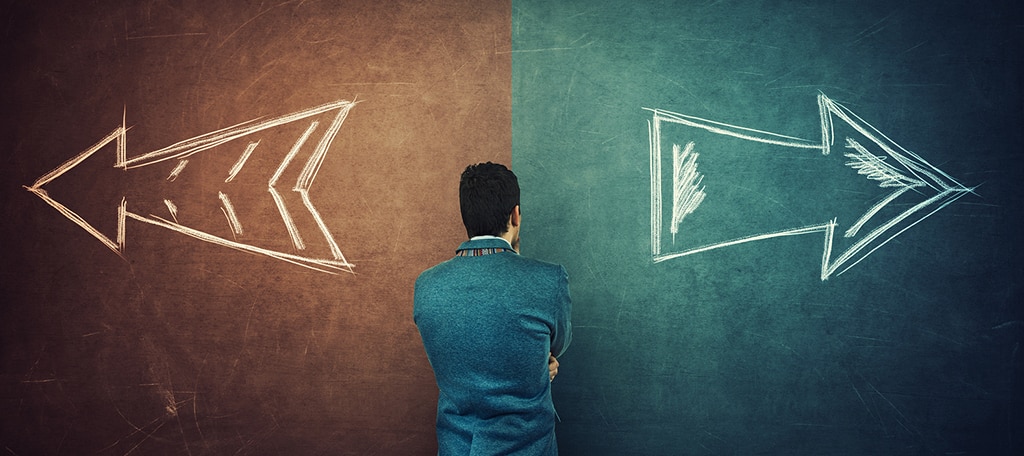 Like I mentioned earlier, not every piece of content will work well in a longer form. Just because you turned a 300 word article into a 3,000 word blog post doesn't mean it'll score high in search results.
This means you want to focus on keywords, knowing your audience and all of the other content marketing tips you've used in the past.
If no one is searching for it, no one is going to read the article.
Some experts can take a long time to create an in-depth article that performs poorly. So before you invest your day to create something you think is amazing, make sure it's a piece people will want to read.
The Internet is full of tools to help you identify golden nuggets of popular information. For instance, you could use BuzzSumo to take a look at the most shared content or something like Ahrefs to keep an eye on the competition.
My point is you want to choose a good topic that will engage and resonate within your target audience. Don't simply write something because you think it's interesting.
You're not trying to impress yourself.
4. Decide Which Details to Explore
I believe nearly any topic has great potential for expansion. However, you need to decide which details are the most effective. Some aspects of an article may not be that interesting to the majority of your readers.
Take this article, for example. I decided to add a "what is" and a "when you should" paragraph. Not only does this make the piece longer, but both sections also answer a relevant question to the topic.
In both sections, I try to answer the question immediately as one of my goals is also to appear as a featured snippet or the "People also asked" portion of Google.
The type of audience you're trying to attract will guide the details you should add to long form content. This means you need to have an idea about who is reading your website and what information they find valuable.
5. Pick Relevant LSI Keywords and Phrases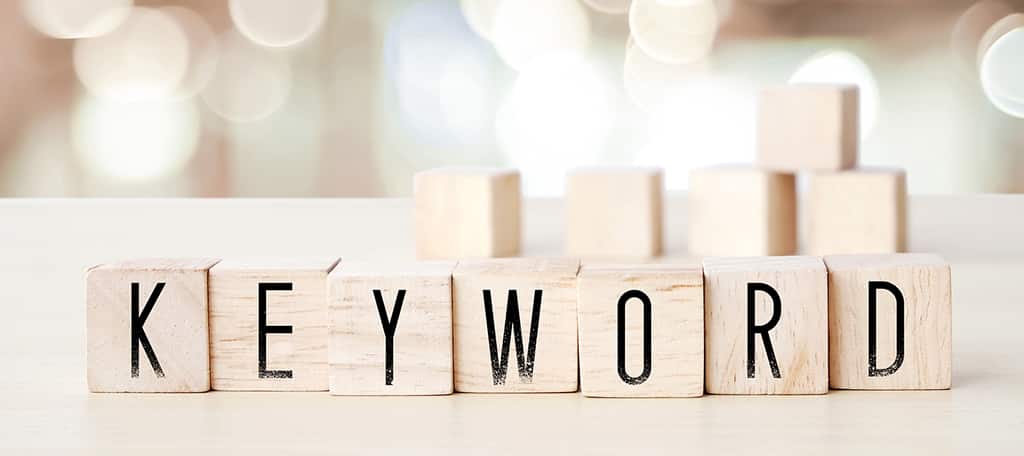 Latent Semantic Indexing, or LSI, are words and phrases that are similar to your primary keywords. These are often questions people ask in search engines that are connected to your primary interest.
This point is all about optimizing for user intent. What is the searcher actually looking for? Google does its best to answer that question by using your content.
Adding these LSI terms helps you connect with a wider audience and may help increase the length of your articles. It also assists in appearing in search results for people who use such terms.
For this purpose, I often use LSI Graph. It's a free tool that will show you search queries related to your term.
Another way to get LSI phrases is by looking at the bottom of a Google search page. These are similar phrases people use when searching for like-minded content.
Although LSI additions are useful, you want to be careful when adding these terms. Not all of them are related to what you're trying to accomplish in the article.
Always keep in mind Google loves relevant and quality content. Don't try to force terms in the piece if it just doesn't fit the topic.
6. Break Your Points into Subheadings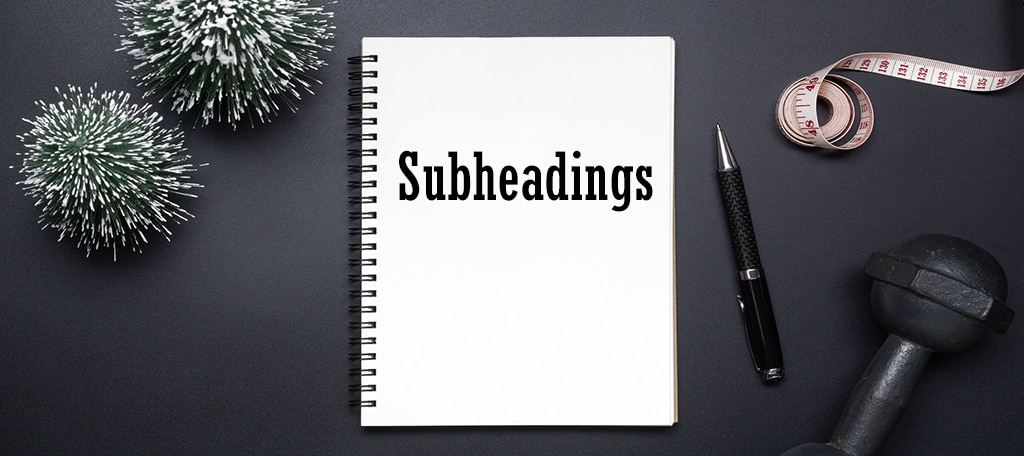 When creating long form content, don't forget to separate the text with subheadings. This helps create a logical flow and makes it easier for visitors to find specific information.
Approximately 43% of people will skim through an article to get the gist of the topic. I often scan through an entire article just to find certain facts or snippets of text to learn about the subject matter.
And subheadings makes this so much easier for those who want to know exact elements of an article.
Another aspect of subheadings you should know is how they affect Google's Featured Snippets. The structure of how you set up subheaders influence whether your content shows up at the top of search results in the snippet section.
In reality, your content can show as a Featured Snippet at the top of search results even if your article ranks among those on page two.
7. Add Relevant Media
Never forget to add relevant images to your long form content. As the saying goes, "A picture is worth 1,000 words." And in the digital space, this saying probably holds more truth today than ever before.
Images make the content more engaging for many readers. In fact, about 63% of marketers say original graphics and video content perform the best.
The trick to increasing engagement is by making sure the media fits the subject. An image can help prove a point, set the tone for an article or otherwise pique the interest of a visitor.
For example, you wouldn't show an image of a cat playing with a ball if your content was about sailing in the Caribbean.
Well, that is unless the cat was in a boat off the shore of Belize.
The more original the image, the better. I know not everyone is a photographer or has the best skills with Photoshop. But putting something out there no one has seen before connects with the audience.
This isn't to mention how superb images can help with Pinterest marketing. Providing shareable imagery in social media has potential to boost email subscribers as well as visitor traffic.
Anything to make social sharing easier only works to bring attention to your long form content.
8. Don't Add Filler to the Content
One problem I've seen a lot of authors have is trying to reach a specific number of words by forcing the text. If they can't make the certain number, they'll try to fill the article with any text possible to stretch out the piece.
This is called, "filler" and does not work well for engaging an audience or appearing higher in search engine result pages.
Types of filler text include:
Repetitive Statements
Even if you word it differently, don't repeat the same facts over and over. Make your point once and move on.
Weak Content
Adding words that do not support the topic is a form of weak content. Every sentence should address the topic directly and have a meaning.
Using Too Many Words
Some writers will add in as many words as possible to stretch out content. If you can write the same thing in fewer words, the information is more focused. In other words, be as succinct as you can.
9. Write to Appease the Target Audience
In the end, creating long form content is all about the audience. Ask yourself, "Will a visitor leave knowing more about the topic when visiting the article?"
Every piece of content on the Internet centers around sharing information. Make sure your content delivers as much of that per topic as possible. And make sure your target audience wants to know what you're sharing.
Whether you're using Ahrefs or looking over the best reports in Google Analytics, you need to provide what your target audience seeks.
Keep in mind that not every type of long form content you create is going to show up on the front page of Google. But, you can vastly increase on-page time and overall engagement by addressing points of a topic other writers don't include.
Understand your audience and let them show you want they want to read about in your article. Sometimes this means spending a few hours analyzing data and visitor metrics.
Long Form Writing Works
There's no doubt that long form content marketing works very well, as long as you can engage and inform the audience. It's all about delivering answers people want to know regarding the topic.
Focus more on creating quality over trying to reach a set number of words.