If you're using Apple's MobileMe service, you may know that as part of their migration to iCloud some features such as iDisk files, Gallery photos, and iWeb hosted websites will be taken down by June 30, 2012.
Don't worry though! You can still use iWeb and the change doesn't mean you will lose your iWeb websites. You will have to relocate your website files onto a new web hosting server and everything will work just fine. This is where GreenGeeks comes to the rescue!
Transferring your iWeb website to GreenGeeks is effortless, but we've put together a step-by-step guide on how to do just that. Just follow along and you'll be running your iWeb website on GreenGeeks in no time at all.
Publish To GreenGeeks
To start, you'll need the following:
1) A GreenGeeks web hosting account. You can get a GreenGeeks hosting account at GreenGeeks.com
2) A site designed using iWeb.
Now that you've got your GreenGeeks web hosting account, open iWeb and follow along. You can click on the image bellow to get a closer look.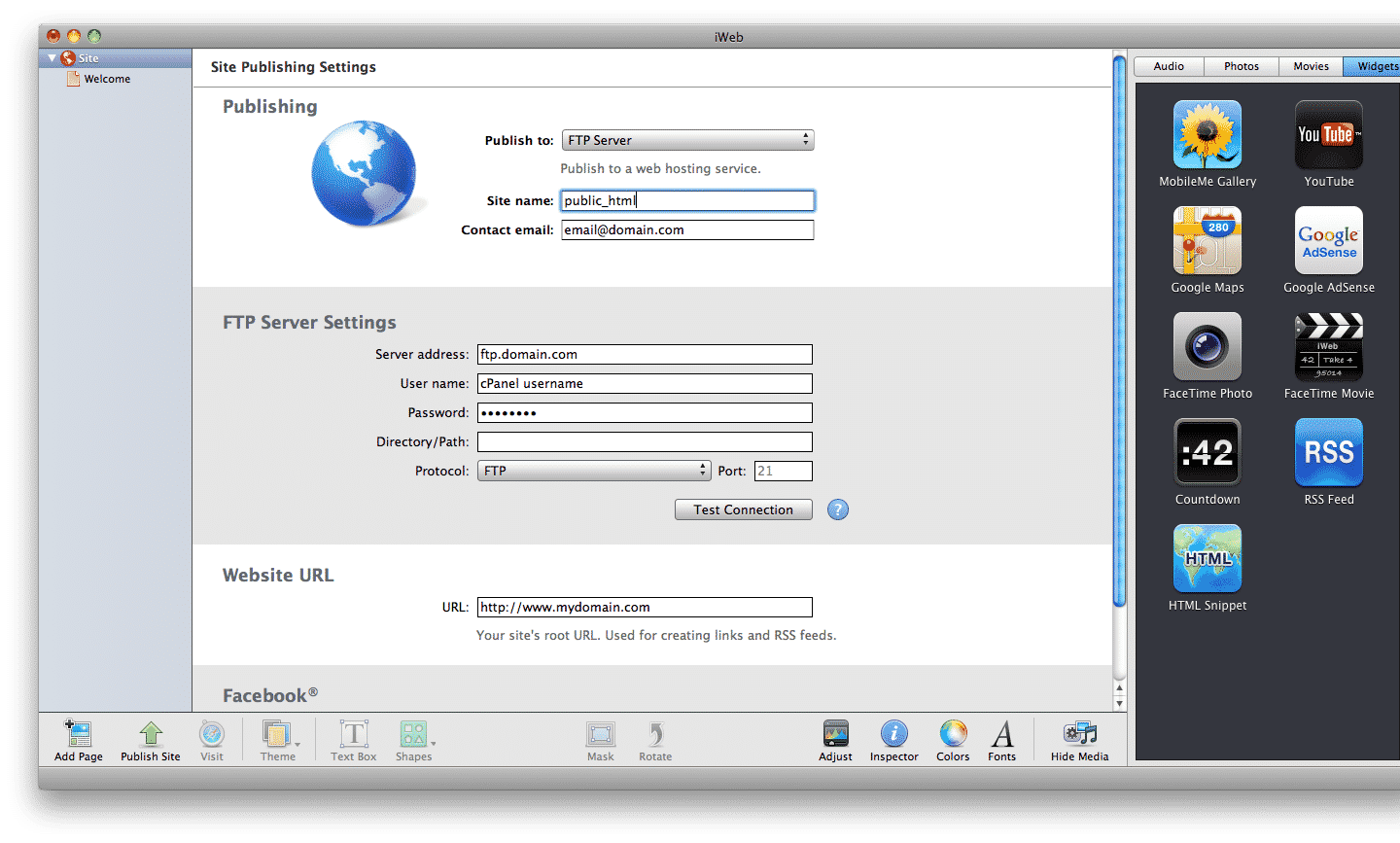 Click on Site Name. It's on the left hand panel of iWeb. In our example it is currently labelled "Site"
Under Publish To: make the selection FTP Server
Under Site Name, please rename your site public_html
Under Contact Email, please enter a contact email for your site.
Next you will enter the FTP server settings. For the FTP server, please use ftp.yourdomain.com (replacing yourdomain.com with the domain name on your account with GreenGeeks
The username and password will be the cPanel username and password we sent you in your New Account Information email.
Directory path can remain empty, and all other settings can be left unchanged.
In the File menu for iWeb, click Publish Entire Site.
That's it! Your site will now be published to the GreenGeeks servers and will be all setup for you with your new service with us! As always, should you need further help, please contact us.