Face it, at one point or another, you have thought about creating your own personal blog. Why? Sure, you want to be able to write online and connect with others. However, you also want to be able to blog and make money. So, is starting your own blog worth it?
What is it about blogging for money that attracts so many different people? Well, be honest, who doesn't want to sit and write about the topics they enjoy and get paid to do it?
I know I do.
That being said, in order to earn money blogging, a lot of things have to fall into place. Sure, you may be able to earn some money here and there, but if making real money for a blog is something you want, then you need to make sure you are dedicated. 
Listen, you can build a personal blog, but that is only the beginning. From there, you need to understand how to create dynamic content that draws readers in. You also have to learn how to monetize your blog and make money.
Let's take a look at these things together before going over 10 stats that tell us "yes," you should create a personal blog and make money.
Creating Content
So you have your personal blog up and running. Now it is time to figure out how to create content. There are a number of ways to create effective content that really do work when used correctly.
You may also want to consider creating dynamic content for your personal blog. This type of content is more interactive and changes over time, staying up-to-date and relevant as you move forward.
Another solid type of content to consider is long-form content. Yes, a quick piece or a 250-500 word article is always good. However, long-form content that is 1,000 words or longer and is more in-depth, and can be very interesting to your reader.
Finally, consider ways that you can add user-generated content to your site to drive traffic. For one thing, the content is already there. So, figuring out how to utilize it better is an option.
User-generated content is content like comments, reviews, testimonials, and other relevant content that has been created by your website users. Think about it, an article with 20 comments becomes not only a piece to read for your visitor, but also a piece to comment and interact on with others.
So, there is the first part of being successful when creating a blog to make money. Now, let's talk about how to properly monetize your blog.
1. The Use of Affiliate Links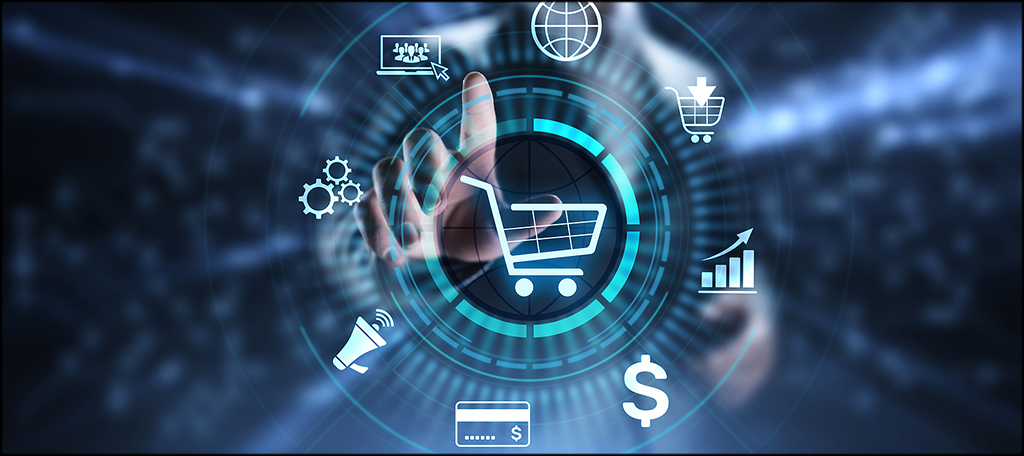 We touched on affiliate links above as a great way to monetize and make money on your blog. As I stated, you don't need as much website traffic to make a decent amount of money through affiliate links.
There are actually several reasons behind this.
It is easier to get approved for affiliate programs

Affiliate marketing pays more than Adsense

You can find affiliates for all niches

Google controls Adsense alone, whereas companies big and small have affiliate products

Affiliate products are

 m

ore attractive and earn more per click than Adsense.
So while Adsense will make you a small amount of cash without much maintenance, affiliate marketing will give you a better opportunity to make more money with less traffic.
2. Grow Your Email List
If you have a large email list, then chances are you are going to make a decent amount of cash. Even if you are in the midst of growing your list, keep at it. Remember, Adsense and other types of advertising are directly affected by traffic.
If a post you have isn't ranked well, then you are probably not making any money from it.
However, if you are blasting that same content out to a massive email list, then it is going to be seen no matter what. If you are selling something through eCommerce or have a couple of affiliate links inside the content, then everyone on your list is going to see that.
The most successful bloggers can make $0.50 – $2.00 a month from an email subscriber. So even if your list only has 1,000 subscribers, you are already making a decent amount of money.
3. Find a Profitable Blogging Category
When you decide to blog to make money, you want to research the most profitable blogging categories. You may be surprised at some of the most popular ones.
They include in this order:
Finance / Wealth

Product Reviews

Travel and Lifestyle

Fashion

Health Products / Supplements
Sure, product reviews can be boring. But when the money starts rolling in, you will be singing a different tune.
The 5 least profitable blogging categories are:
Music

Politics

Cooking and Gardening

Toys/Games

Religion
So, when you start a blog to make money, keep in mind that categories can be very important.
4. Have a Podcast on Your Blog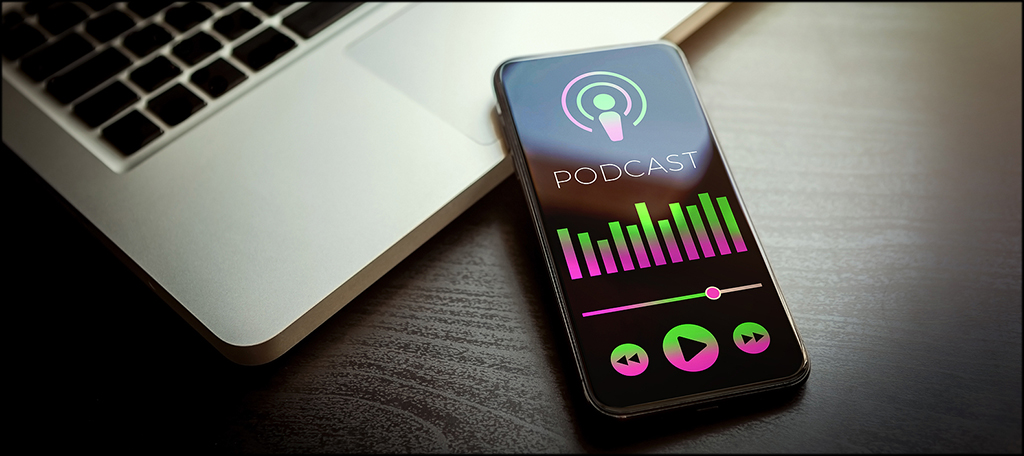 One of the top-earning blogs for a long time is called "Entrepreneurs On Fire." As a matter of fact, the very first year the blog was online, it made $69,879. And $26,143 of that was profit.
As the years passed, it only gained steam making over half a million dollars in 2016 and continuing forward.
The moral of the story is? It is probably a very good idea to integrate a podcast on your blog to make money.
5. Content is Key
So, how much a year do you think you can make blogging for money? Well, a lot of this will have to do with the amount of work you are willing to put in. If you do a span of ten years, the amount of money you can make really jumps up.
Naturally, there is a very high correlation between time, effort, and money. Most bloggers quit within the first year. However, if you were to stick with it, money is there.
If you are willing to post solid, strategic content 3 times a week without fail, then in year one you can make anywhere from $1,000 – $10,000. That number jumps to $500,000 – $1,000,000 in year ten if you continue on without fail.
So, solid content and dedication will help you earn a tremendous amount of money blogging over time.
6. The Importance of Guest Blogging
If you want to make money from a blog, then you are going to have to master several different things. One of the most important ones is guest blogging or link building.
Usually, blog marketers have the most trouble in this area. However, if you are able to perfect it, then the results really do speak for themselves.
As a matter of fact, the results from one guest blogging study are simply incredible and they prove how important it is in order for your blog to make money.
Consider how 57% of business-to-business marketers admit to struggling when it comes to producing consistent content. Guest blogging is a way to help your site as well as others, so it's a win-win scenario.
7. CTAs
CTAs. Ever heard of them?
You may know them as "Call to Action" buttons or banners. If you want to increase revenue on your blog up to 83%, then CTA placement is very important. Google research shows us that above the fold is the most ideal spot for a CTA.
However, you can experiment with yours. The fact of the matter is you need them, and you need them working the right way. These CTAs are money makers for your blog, so research them some.
8. Incorporate Social Media
There is an old saying that rings very true in many aspects. It states:
"You have to spend money to make money."
This point is true even in the world of blogging. If you want your blog to make money, then you probably need to spend some money on marketing. One of the best ways to do this is through the use of Facebook and other major social media sites.
If you can make your blog and social media accounts work together the right way, then you will get more eyes on your content, more traffic to your blog, and more conversions.
9. Cater to the Masses
Remember, blogs make money because they cater to the masses. This isn't a bad thing, you just need to remember there is a massive audience out there and tons of money to be made, so don't give up.
If you are new to the game, just remember that 409 million people view 20 billion pages of content every day. So the people and traffic are there. When you blog to make money, just remember that.
This is one of the best reasons to start a blog and make some money. You have millions and millions of people waiting to find your content.
10. American Consumers Make Purchases Based on Bloggers
That's right, a staggering 1/5th of American consumers have made a purchase based on a blogger or influencer suggestion. That means that affiliate links you put in your content, product reviews you give, and the products you sell on your site are all getting bought up by consumers after they read the content.
This is yet another reason why you should at least try your hand at blogging for money.
11. Turn Your Blog Into Video Content
If you've done any research into the world of blogging, you may have realized that video content is outperforming written content. Don't just take my word for it, 45% of people spend over an hour watching Facebook or YouTube videos each day.
They could be doing it on your website instead.
To stay relevant, many blogs have started converting existing blog content into video format.
For instance, you can turn a review of a video game or other media content into an accompanying YouTube video. Google and mobile users love video content, and that means advertisers do too.
12. Be Interested in What You are Writing
Out of the 1.7 billion websites on the internet, 600 million of them have a blog. If you want to survive in this crowded market, you need to be passionate.
However, many blogs don't survive more than a few months, and one of the primary reasons for this is that the writer picks a topic that they are not interested in. Trust me, if you don't enjoy the topic, writing content on a daily basis can be mind-numbing.
And this is especially hard when you start out because you won't see a penny for quite some time.
However, most writers in this situation don't realize that readers can pick up on this. If your content doesn't sound like you like it, why should the readers?
13. Niches Are Your Friend
A niche helps your blog focus on one specific topic and it can be anything. By focusing your blog on one specific topic, it is easier to come up with content ideas, ensure that content is always relevant, and many more advantages.
They can range from very broad topics like Food, which has a medium monthly income of over $9000.
Or you can focus on a much smaller niche group. After all, if your the only content creator covering a specific topic, the readers don't have much choice.
In fact, visitors who are happy to finally find content about a topic they're invested in are generally more willing to support you financially. Add a buy me a coffee button or a Patreon account and you can make some decent money.
Monetizing a Blog
You have seen it. You go to a website and you see random ads popping up in different places. Maybe it is the banner on the top middle or the square box on the right. Maybe even the mini banner within the content.
The point is these ads are there as part of a monetization process the drives how to make money from a blog.
There are a number of great ways to monetize your website. Some of the most popular money-making techniques on a blog include:
Using Adsense

Setting Up Affiliate Marketing

Selling Through eCommerce

Allowing Sponsored Posts
There are also several more uncommon ways to monetize your blog that you may not be using.
Google Adsense
This is probably the most common way to earn money blogging. Simply set up a free Adsense account and then add that tracking code to your website.
Google will display relevant ads, and when your users provide you with page impressions and clickthroughs, you make money. While extremely popular, you do need to have a very high traffic count to make any serious money with Adsense.
Affiliate Marketing
Another very popular way to make money on a blog is to incorporate affiliate marketing. Basically, affiliate marketing is a way for you to make money on products that are not yours. You display products, talk about them, or link to them.
When a website user clicks on your link and purchases the product, you get a cut of the sale. It is a great way to really hit a niche and a specific audience and make a decent amount of money without needing to have thousands and thousands of website visitors daily.
Selling Through eCommerce
If you have physical and digital goods you can sell from your blog, then this is a fantastic way to earn money blogging as well. You can blog and write about your products. Then offer them in your online store that is being handled by WooCommerce.
Using eCommerce can be a big moneymaker if you have a decent size following.
Sponsored Posts
Finally, this section wouldn't be complete without the mention of sponsored posts. This is a great way to generate revenue from your blog. Other individuals and companies may want to submit an article to your site that directs people to their products.
You simply charge a fee, get the content, and publish it. This is also a great way to get content from other users on your site. Just make sure the content is relevant, even if the product link may not be.
So, with the above info in place, at least you understand a few of the important steps it will take in order to create content, drive traffic, and make money off your blog.
That being said, is it actually worth creating your own personal blog to make money? Here are 10 surprising stats that tell us yes, it is!
Final Thoughts
If you have thought about creating a blog to make money, but you were not sure it is worth it, then the info above should give you a much better idea of how much money there is to be made blogging.
No one says the road will be easy. However, if you stick with it and do things the right way, then you will definitely make money from your blog.
Don't give up, press forward, implement everything that was talked about, and keep blasting out solid, relevant content.
Over time you may see that you can blog to make money for a living and do it from anywhere. Good luck!