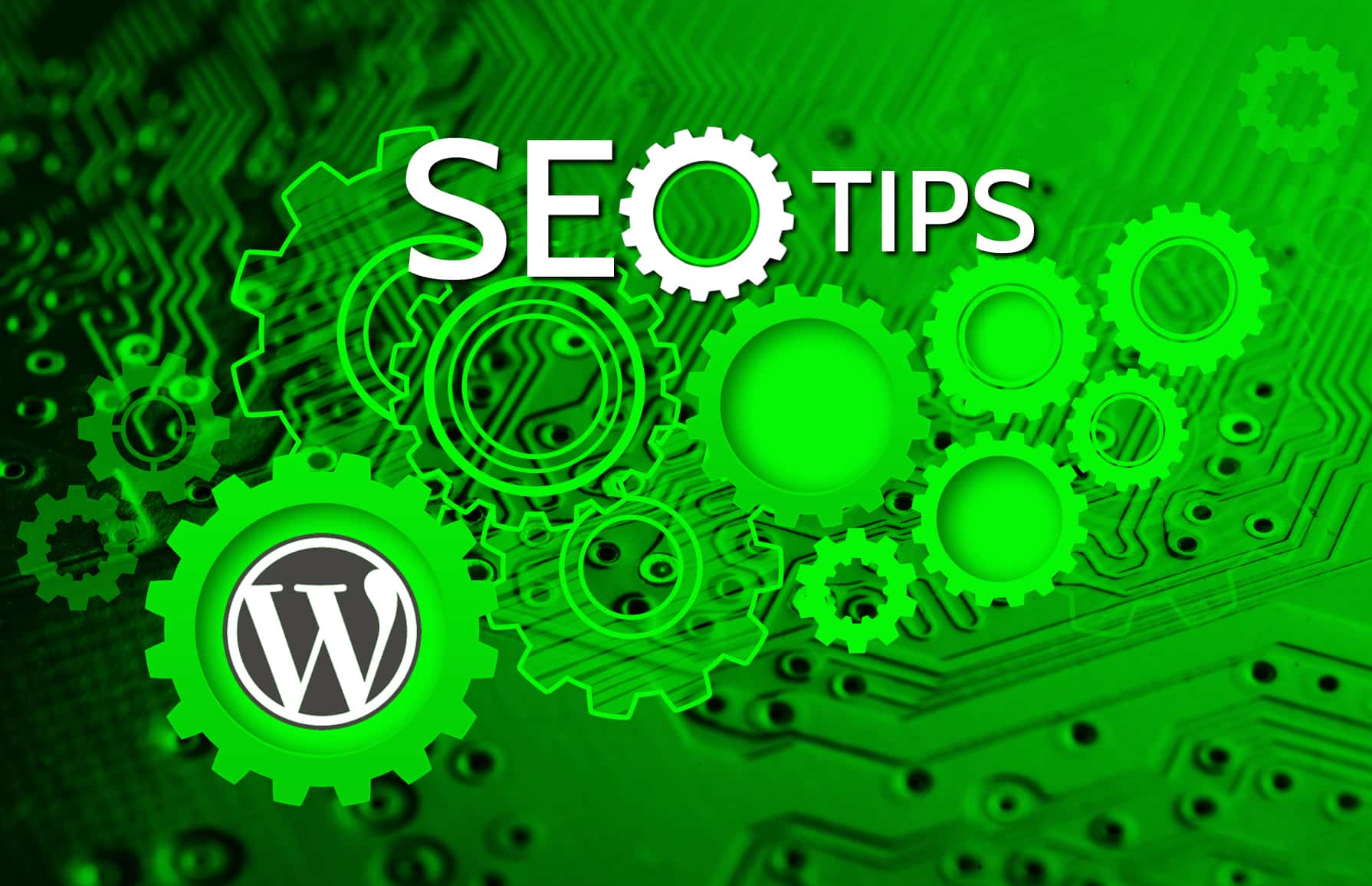 Following some good general search engine optimization (SEO for short) guidelines is good for any WordPress blog. You need to know what to do, and sometimes what not to do, to make your website perform better in the search engine rankings. Did you know there are a few specific things you can do within WordPress to make sure you rank higher in the search engines?
Here are our top ten SEO tips for your WordPress powered blog.
1. Write Tons of Quality Content
WordPress, at its core, is a publishing platform – so use it as such. There is no problem with pumping out a lot of great articles, as long as they are created with quality in mind.
The Internet already has tons of fantastic content on just about every topic imaginable. What makes your post better than any other post out there about a topic?
You need to create quality content that is at least 400 – 1,000 words long. In fact, most of the top 10 articles in search results are in excess of 2,000 words.
2. Make Permalinks more SEO Friendly
By default, WordPress does not do a good job with permalinks. It's better to change these to accommodate SEO if you want to create a stunning WordPress website.
A lot of people use a date structure to their links, like year/month/day/name-of-post. Most SEO experts agree you need to shorten that. Change your permalinks to simply show the post's name /postname/ or you could also toss in a category before article title.
This can be modified in WordPress by going to Settings > Permalinks. This helps your search engine optimization and makes the domain look more aesthetically pleasing.
3. Short but Rich Headlines
You want your blog post titles to be short but rich in keywords. The common rule of thumb is to keep your title to or around 50 characters. Why the limit? This is due to the fact that Google will cut your title off if it gets too long.
Use keywords that describe the topic you are talking about – but do not go overboard with it. You should be able to include at least two keywords in any blog article title.
And don't be afraid to create a catchy headline that grabs the reader's eye. Using power and emotion words helps grow visitor traffic.
4. Optimize Your Images
It is always a good idea to include a couple of images with your blog posts. However, SEO-wise, there are a couple of details you should always remember.
Include two or three keywords in the name of your image. This should be done before you upload it and include it in the post. You also need to make sure you fill out the alt text details and the description of the image.
Once you have uploaded an image, its alt text and description can be edited by going to Media > Library and clicking on the image in question.
5. Include a Meta Description
This is a topic I have seen debated a lot. Should you include a meta description with your WordPress blog posts or not? In reality, this is how search engines display most of your content.
Using a meta description gives you more control over what your site looks like on Google, Bing and other search engines. Keep it under 156 characters long with your keywords near the beginning of it.
This can often help you stand out in the search engine results page.
6. Learn the Differences Between Tags and Categories
I see people confusing these two a lot. Tags and categories are great ways to organize your content but a lot of the time people use them incorrectly. This tip will indirectly help you on search engine result pages as your content will be better organized and easier for the search engine bots to travel through.
Categories should always be much broader terms to organize your content. Tags are where you include your specific keyword terms.
7. Establish a Regular Update Schedule
One of the worst things you can do for a WordPress blog is to add a handful of articles and then only update it once every few months. Write as regularly as you can.
If you do not, search engines will eventually see you as a dead or irrelevant website and could possibly rank the WordPress website lower because of it.
Now, I am not saying you need to blog ten times a day either. Find a regular update schedule that works for you. Weekly, daily and every other day are all good schedules to try out.
8. Use a SEO Friendly Theme
There are thousands of WordPress themes out there. Not every theme is great for search engine optimization. When you build or find a theme to use, you need to make sure it loads quickly and does not have a bunch of useless code.
When it comes to your theme, it's more about efficiency than beauty. The site needs to be fast, easy to use and mobile-friendly.
Something you can try is to test your site using free apps like Pingdom's speed test tool. This will show you how effective the site is in terms of speed and function.
9. Use Sitemaps
A sitemap is imperative if you want search engines like Google to quickly crawl your content. Without it, these engines really don't know when the website is updated.
Think of a sitemap as a table of contents for Google. When you publish something new, it tells the engine the content is ready for indexing.
It also helps when you update old posts by informing search bots of changes. This has potential to help that older content receive new life in search results.
10. Don't Request to Index Worthless Pages
I wanted to make sure I mentioned this after I pointed out sitemaps because these two tips are somewhat related. In many plugins, you can choose which pages are or are not included in the sitemap.
For example: you want your blog posts indexed, however it might not be so important to index a "Thanks for Contacting Me!" page, any login forms or any other material that is available but not necessary to search results.
If the page has content and value to a searcher – include it. If it does not, make sure search engine bots ignore the material.
Build a Stronger WordPress Website
These are ten of the smartest SEO tips you can use to power a WordPress blog or website right now. A lot of these have to do with how you set your structure up at the beginning. Like building a house, you need to make sure your site's foundation is stable. By doing so, you can help your website perform better on just about any search engine out there.
Know of any other WordPress SEO tips? Make sure you share them in the comments!