Deciding that you want—or need—to build a website is easy. Deciding what to use to create it is another matter. After sifting through a lot of options, it may come down to Wix or WordPress. Two of the most popular website platforms or tools. So how do you choose between them? It all comes down to which is better for your needs.
To make the right decision, you have to know what you need and the strengths and weaknesses of each platform. The needs of each website, and website owner, are different. So, we can't really speak to those specific needs here.
But we can talk about the capabilities of Wix and WordPress, along with their potential drawbacks.
Knowing the key differences, along with your needs, will give you the information you need to make an informed decision.
So let's dig in and see what we find.
Overview:
Direct Comparisons:
Summary:
Questions to Ask Yourself
Knowing the strengths and weaknesses of Wix and WordPress will help you come to a decision. But before you evaluate the platforms, you should ask yourself a few questions to determine your needs.
Sometimes what we actually need isn't quite the same as what we think we need.
Are you creating a traditional website, a blog, or a combination of both?
Do you anticipate the need for a deep or complicated website structure, or will a few pages do?
How much do you want to spend on your website? (Bear in mind recurring costs.)
How much control do you want over appearance, layout, or formatting?
Will you be selling products from your site?
Do you enjoy "hands-on" technical configuration and maintenance, or do you prefer a managed service?
What Is Wix?
Wix is a cloud-based website builder. You log in to wix.com to build, update, and maintain your site. Pages are created by dragging and dropping elements like images and text.
Wix offers a basic free service and multiple upgrade plans that provide additional features for a monthly fee.
What Is WordPress?
WordPress is a website content management system that uses a database to store content. It was created as blog software, so you can be sure that WordPress is good for blogging.
But it's evolved over the years to become a more comprehensive website-building tool.
It can be used either as a cloud-based system, or a self-hosted software download (more on that in a minute). WordPress is free to download and use, but it has to be installed on a web server.
This means you'll need a web hosting account to use it.
Let's Crunch the Wix vs. WordPress Numbers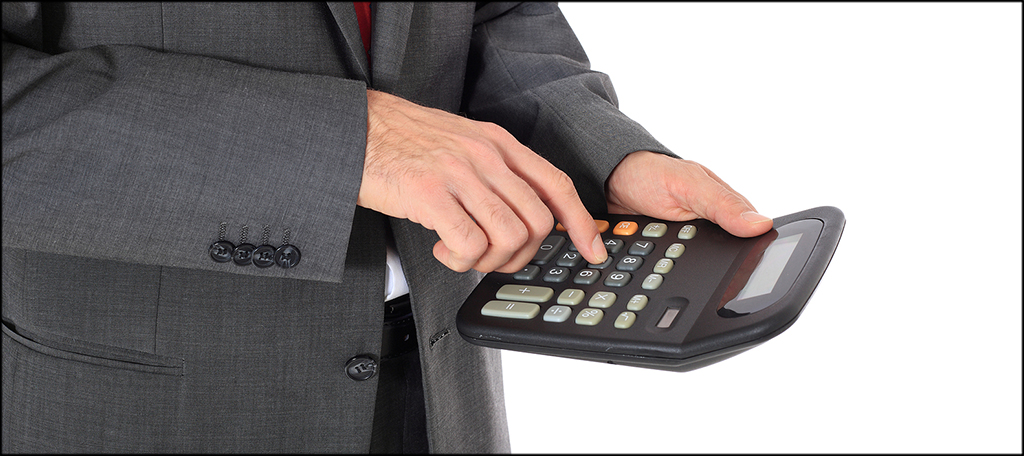 As I write this, Wix hosts 3.8 million websites. That's a lot of sites for commercial service.
But another indicator of the usefulness of a platform or technology is how many popular, high-traffic websites use it. When we look at those numbers, Wix doesn't fare so well. Only 44 of the top 10,000 sites run on Wix.
Contrast that with WordPress, which is used by 3,862 of the top 10,000 sites.
What does that tell us? Does it mean WordPress is that much better than Wix?
Yes and no.
The numbers tell us that WordPress is more adaptable. A wide variety of companies use it as part (or all) of their corporate web presence. Since we're talking about the most active sites on the web, it also tells us that WordPress can scale.
Meaning it can efficiently handle large amounts of traffic. But as you might expect, statistics don't tell the whole story.
WordPress Can Be Used in Two Different Ways, Which Is Right for You?
Before we go any further, we should talk about how WordPress can be used.
WordPress runs a hosted service at wordpress.com. "Hosted" means you set up an account on wordpress.com and manage your website or blog on that site. Similar to the way Wix works.
The other, more widely-used version of WordPress, is self-hosted. Meaning you have your own website space on a server somewhere, and you install software downloaded from the WordPress.org website. The software can be installed manually or via server software like Softaculous.
There are some technical differences between hosted and self-hosted WordPress, and there are cost differences. You have more flexibility and autonomy in self-hosting your own WordPress installation.
For that reason, and because it's more widely used, we'll use the self-hosted version of WordPress in our comparisons here.
You may like what you see when it comes to WordPress, but don't necessarily want to manage it yourself. In that case, wordpress.com is certainly a viable option to consider.
When Is Wix Better Than WordPress?
Generally speaking, Wix may come out on top of WordPress if any of the following apply to you and your website:
You're building a simple site.
You prefer a drag-and-drop site-building experience.
You don't want to be responsible for a lot of maintenance or security concerns.
Your eCommerce needs are modest.
You're not overly concerned with SEO.
An all-in-one solution appeals to you.
When Is WordPress Better Than Wix?
The WordPress list is essentially the flip side of the Wix list:
You anticipate building a deep or complex website structure (a lot of different categories and sections).
You need comprehensive control over appearance and layout.
You enjoy "hands-on" technical configuration and maintenance.
You are building a large eCommerce site.
You want as much control over SEO as possible.
You don't mind using different tools for specific applications.
Now Let's Make Some Specific Comparisons, WordPress vs. Wix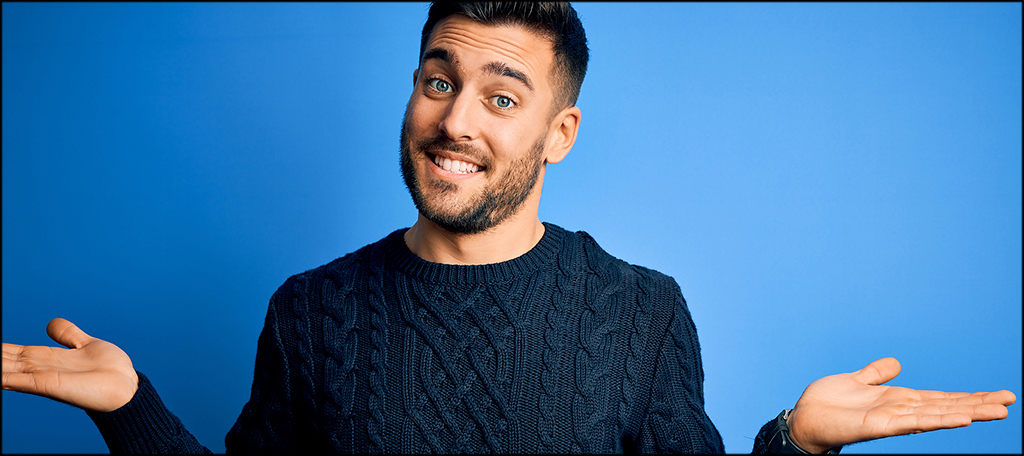 If you're still not sure which is best for you after considering the general differences, here are some head-to-head comparisons.
Ease of Use
Wix
Ease of use is the Wix strong suit. Its website building tools are intuitive, and there are tutorials and guidelines to assist you. Wix was made for those of us who may not be familiar with any of the technical aspects of creating a website.
And for those who don't want to spend time doing technical maintenance or worry about security. It was designed to be easy to use, and it is.
WordPress
You'll often hear how easy WordPress is to use. It's certainly easy to install and set up. But after the initial setup, there's a bit of a learning curve where configuration and customization are concerned.
But once you learn how everything works, you're rewarded with a very flexible, capable website system.
Appearance and Design Options
Wix
There are hundreds of ready-made, free website templates available on Wix. You can easily drag and drop elements anywhere on the page.
But while it's easy to make general design construction, getting the exact look and feel you'd like can be challenging. You may find it takes more time than you anticipated to design a site on Wix.
WordPress
When it comes to the number of available choices for website templates or themes, WordPress can't be beaten. Their own theme repository contains thousands of free themes. In addition to that, there are thousands more themes available from third-party theme companies.
Since every WordPress theme is customizable, the variety of design options is virtually endless.
Flexibility and Control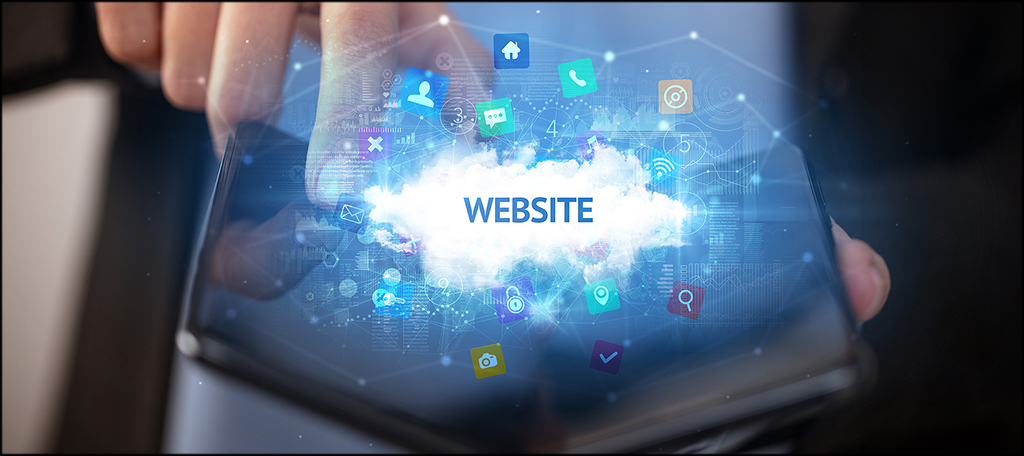 Wix
Flexibility and control are sacrificed to provide ease and convenience at Wix. For example, after your initial choice of a template or theme, you cannot switch to a new theme. If you want to change themes, you'll have to build your website again from scratch.
You can only create two levels on a Wix website. Typically, websites are organized in directories or folders. So a site may have a product directory, then inside that, more directories for different categories of products.
A URL might look like "website/products/bicycles/mountain-bikes." That's four levels. A Wix website can't go beyond website/products.
Wix has an "app store," but Wix apps aren't exactly apps or plugins. Many of them work by inserting an iframe into your site. In simple terms, an iframe inserts an HTML page into another HTML page.
Technically, that's not always an ideal way to include functionality on a page. But what's worse is iframe contents are ignored by search engines.
WordPress
Out of the box, WordPress can create pages and posts. That's about it. The default functionality is limited. However, you can create as many pages on as many levels as you'd like.
And when it comes to flexibility, the ability to expand what WordPress can do, things open up dramatically.
There are 55,000 plugins available for WordPress. Every one of those plugins adds some kind of functionality or ability to the website. If something can be done on a hand-made, custom website, there's probably a plugin that can do it on WordPress.
And it's up to you which plugins to use (if any). You have complete control of your website. Not to mention that many of the plugins include schema markup and optimized for SEO to appear in search engines.
Adding eCommerce Capabilities
Wix
Primarily, eCommerce is built into Wix, but it's only available on the more expensive plans. If you have one of those plans, it's easy to add products, create product galleries, and keep track of inventory.
The eCommerce templates have a nice, modern look, and there are several payment gateways available.
That being said, Wix eCommerce is limited by the same limitations that affect your Wix website in general. The ability to only create one level of navigation can be more of a problem for eCommerce than it is for a general website.
And the more products you add, the slower the backend admin becomes.
Wix eCommerce can be adequate for small to mid-sized stores. Larger stores may struggle on Wix.
WordPress
There are several eCommerce plugins available for WordPress. The most widely-used is WooCommerce. WooCommerce is made by the same company that makes WordPress, so integration is seamless.
It can use existing content from other parts of a WordPress site and has built-in capabilities for the major payment gateways. When you use WooCommerce with WordPress, you have full control over the buying and checkout process.
WooCommerce is very scalable and supports an unlimited number of products. That makes it suitable for larger online stores.
Search Engine Optimization (SEO)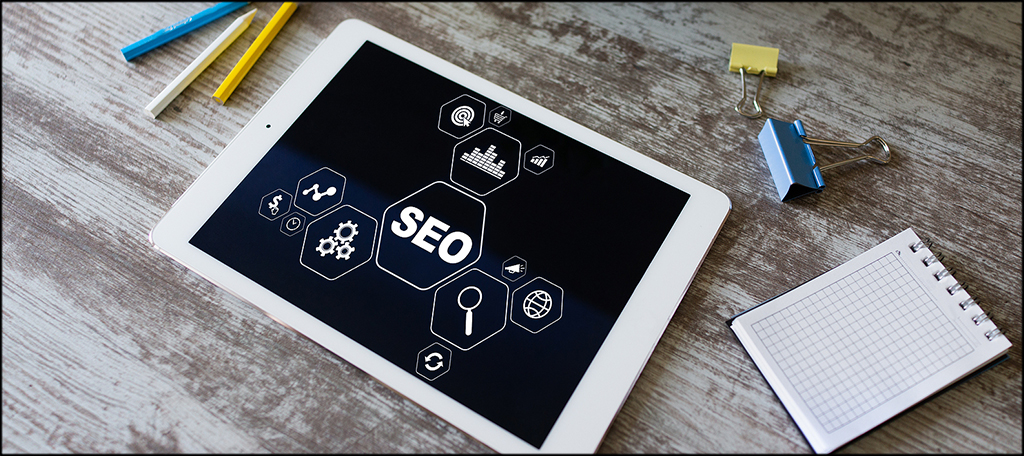 Wix
It's had SEO problems in the past, but Wix has shown a lot of improvement. You can edit page titles, meta descriptions, and image alt tags, which are all important SEO factors.
There's also an SEO Wizard that will help optimize your pages, though the techniques it employs are not always up-to-date.
On the downside, you can't edit your sitemap or control advanced aspects of SEO. And Wix changes the names of your uploaded image files. I assume that's necessary to avoid file name duplication on a large service like Wix.
But if you name images strategically, for SEO or organizational purposes, you're out of luck. You'll lose the names on upload and be stuck with image file names made up of random characters.
WordPress
Out of the box, you don't have complete control over SEO with WordPress as you would with a custom-built website. But you do have quite a bit of control. Enough control for all but the most advanced SEO needs.
To make the most of a WordPress site's SEO, you can use a plugin like Yoast SEO.
Ownership
Wix
Ownership may seem like an odd benchmark to use when comparing website services. And realistically, for most sites, it will never become an issue. But it's worth remembering that Wix is a commercial company, and they have their own standards, rules, and terms of use.
If you should violate those rules, knowingly or not, you could find yourself without a website.
Again, that's an unlikely scenario, but it's a possibility. While they do have a serviceable blog app, the lack of portability does not make Wix good for blogging. Or for any large site that may outgrow the service.
WordPress
Since you make the rules for your website, there aren't any data ownership or potential unexpected loss issues. But I should point out that your WordPress site lives on a web host's servers. And that web host will have rules, terms, and conditions of their own.
Generally speaking, most web hosts are not actively policing content looking for rules violations. But with WordPress, as with Wix or any service, it's always good to keep backups of all your site content.
Support
Wix
Wix has an around the clock customer service department that you can contact via email or by phone. If you ever experience a problem with your site, you can contact Wix for a fix.
Attention Wix marketing team, there's a slogan for you.
As you'd expect with any service you're paying for, Wix is there to answer your questions.
WordPress
On the other hand…with WordPress, you're on your own. There's not a wordpress.org telephone number to call for help, though there is an active community forum. And since WordPress is so popular, there's also Google.
I haven't run into a WordPress problem that hasn't already been solved by someone. But if you don't like to do any digging for problem solutions, WordPress may leave you out in the cold.
Some web hosts will assist with simple or common WordPress problems. But don't assume you'll be able to get help from your host. That won't usually be the case.
Portability
Wix
Portability is the ability to move your website to a different platform should you decide. a Wix website cannot be moved to another service. They spell that out in no uncertain terms.
You'll likely put a lot of time and effort into building your website. But if you build it on Wix, you won't be able to host it anywhere other than Wix.
WordPress
You can export a WordPress website. But if you remember, I mentioned that WordPress runs on a database. So the export relies on that database structure. Unless you're exporting to another WordPress installation, the export won't be of much use.
But, there are WordPress plugins that will export a free-standing copy of a WordPress site as HTML or XML. That means the database won't be necessary, and you can put the site up anywhere.
Of course, when you remove the database from a WordPress site, you also lose all the WordPress functionality. So it's not a perfect solution.
Cost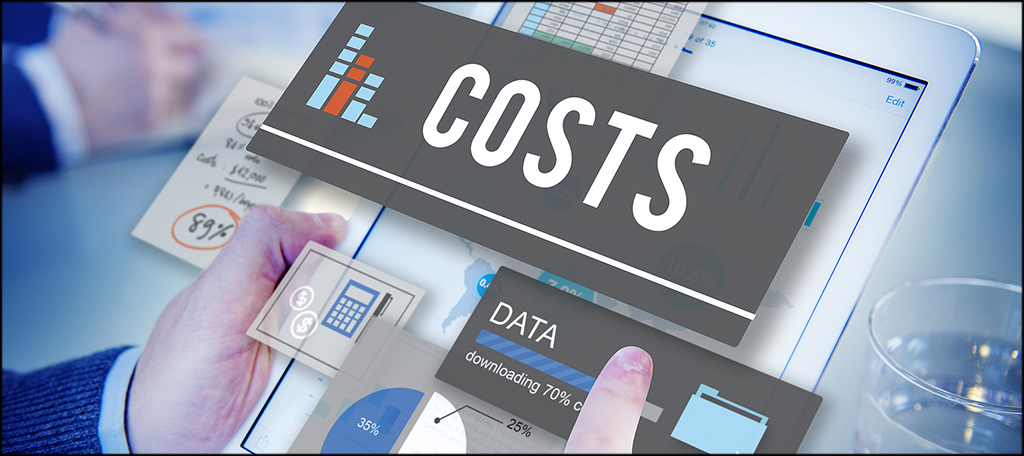 Wix
Pricing for Wix varies depending on your needs. They have everything from a free account (which contains Wix ads) to a $500 a month eCommerce account. If you want to use your own domain name, the lowest-priced account is $5 a month, which still contains Wix ads.
If you don't want Wix ads on your site, prices start at $13 a month.
One thing Wix offers that many other site builders don't is the ability to pay month to month. There's no long term commitment that way, but monthly prices are incredibly higher.
If you want to do an online store, you'll have to look at the second tier of Wix plans for "business and eCommerce." They range from $23 to $500 a month.
WordPress
There's no cost to download and use WordPress. For eCommerce, the WooCommerce plugin that we talked about is also free.
Remember, though, you'll need a web hosting account to use the free version of WordPress. So there's going to be a cost associated with that. And some themes and plugins, especially those geared toward eCommerce, will come with a price tag.
Your time has value too. So factor the time you'll spend updating and maintaining WordPress into your overall costs.
However, it's quite possible to start a large eCommerce site while spending less than $120 per year!
In the End, the Choice Is Personal
While Wix and WordPress are both website platforms, they don't necessarily appeal to the same kinds of users. Wix is an acceptable solution for the set-it-and-forget-it user. WordPress is more appropriate for someone who doesn't mind a little behind the scenes work.
I did my best to present the facts and not show favoritism to one side or the other. But I think it's fair to conclude that WordPress will better serve the needs of a complex or large website.
By the same token, Wix will certainly suffice for a much smaller site.
So to return to a question I asked early on, is WordPress that much better than Wix? The answer depends on your needs and budget. Both platforms will provide you with a website at the end of the day.
They'll just be different kinds of websites.