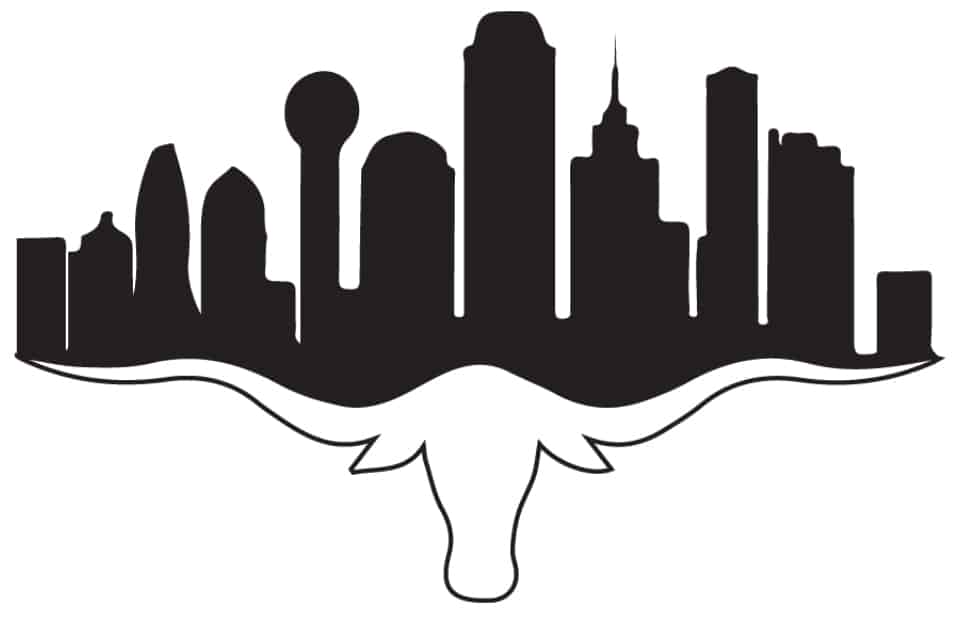 WordCamp Dallas 2018 has been amazing thus far! The speakers, sponsors and volunteers were all invited to a VIP dinner, which was held at Café Modern.
Café Modern is located inside of the Modern Art Museum of Fort Worth, and is one of the nicest cafes I have had the opportunity to dine in.
After the VIP dinner, myself and several of the speakers walked around in the Art Museum. We enjoyed looking at paintings from Pablo Picasso, Ben Shahn and many, many more renowned artists.
I highly enjoyed meeting the speakers, spending some time getting to know them a bit and exploring a museum!
You're all so wonderful, thank you for sharing your knowledge with the WordPress community.
We ended the first night spent in Fort Worth at the hotel bar with one of the fabulous speakers, Paul Clark. Ericka and myself had a wonderful time getting to know him a little more, hearing and seeing some of his talk early and reminiscing on a previous camp we attended together.
On Saturday morning we started the day off right with coffee and breakfast at the hotel. Surprisingly, the Hilton Garden Inn Fort Worth Medical Center has a fabulous breakfast bar.
During breakfast, I happened to meet the community's one and only Jessica Estes, her husband Morgan Estes and their wonderful daughter, who happened to adore the Wapuu (Spex).
After our breakfast and morning chat session, Trey, Ericka and I  jumped into an Uber and headed to the UNT building to set up our booth for WordCamp DFW 2018.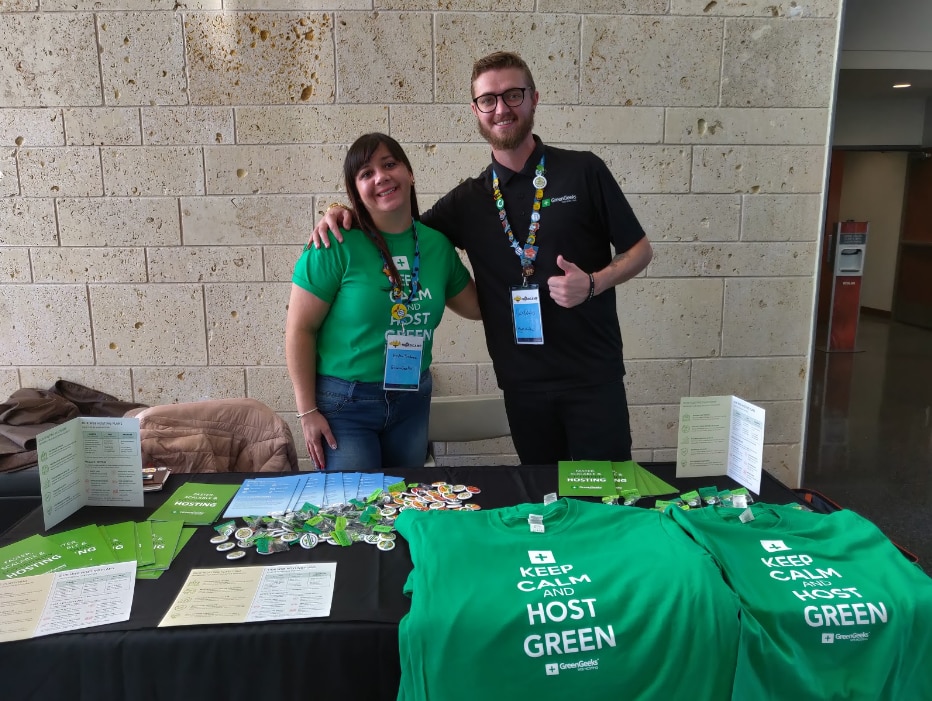 Once the booth was set up and ready to go, we chatted with a few attendees, volunteers and sponsors alike, followed by attending the opening remarks and a keynote speech which was hosted by Paul Clark.
Paul spoke about HTML5 and Gutenberg and had some great slides available.
I had the wonderful opportunity to finally meet Keri Chesire and Topher DeRosia, both friends of mine from Twitter and the WordPress community in person.
It's such a wonderful feeling when you look at someone at the camp and do a double take and say: "I know you! It's so nice to finally meet you in real life."
Day 1 at the WordCamp
Let's Talk about WordPress
Elayna Fernandez | Kori Ashton | Brent Jett (Not the astronaut) | Nick Batik | Sandi Batik
How can we make money with our WordPress site? The beauty of WordPress is that you can add a lot of things to it. Find something that you are passionate about and get sponsors to assist you with your travels, events that you need to attend and even get the equipment you need to do the job right.
There are countless ways you can sell your WordPress skills. Make a checklist and go through it to ensure you can offer those skills. You can do affiliate programs, reseller programs or you can set up a membership website.
There were many more questions asked and answered. This panel group has been the best I have sat in on all year long. These folks know what they're talking about and are very direct, clear and educational.
I would highly recommend working with these amazing individuals.
Craig Beaman
"WordPress 101"
What is WordPress? Database-driven CMS. In the past, if you wanted to build a website, you needed to know how to write code. WordPress is the most popular of the CMS' as it operates almost 60% of all CMS sites and roughly 32% of all sites on the Internet.
It enables you to build a website without needing to write code as well as being search engine friendly.
Craig explained WordPress updates, themes and plugins while discussing blogging and how your posts create your pages. You can add all kinds of stuff including videos, pictures and different media.
You can move your text to left right or center to change the look and feel of the site. You can also modify all the fonts, color, italicize or bold text, special characters and create links in your content.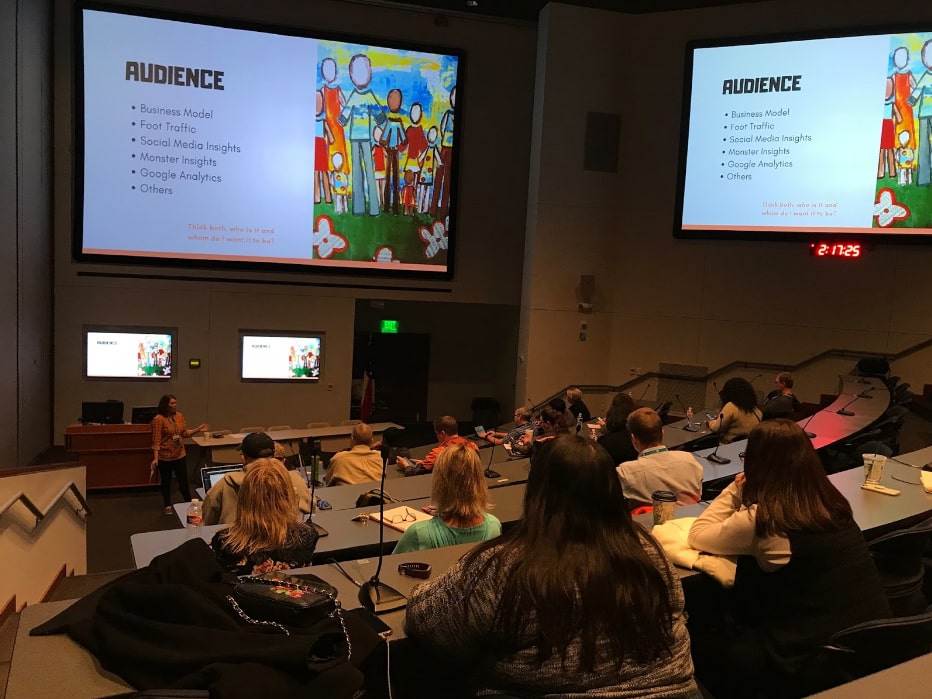 Keisha McKinney
"Who are the People in Your Neighborhood: Digital Persona Experience"
Your website is a digital neighborhood and hopefully, you have visitors. We need to look at not what we need but to understand the needs of our customers and how to work around their needs.
She described a blog post from someone as she loves to read about SEO. That person had admitted in a blog post how they had failed to engage visitors on a poker site that he had purchased. This was because he was adding content that did not engage or talk about poker.
She also discussed how you don't always want to focus on all of your customers. You really want to focus on the people who are visiting and engaging with the website.
Once you know your neighborhood, you need to be able to identify and define those neighbors.
For the audience, you need to be able to have a solid business model and how you merge it with the needs of your audience.
It is important to look at the foot traffic to your website. Use the social media and Google Analytic tools to look at the demographics and behaviors of visitors you're attracting.
This allows you to know more about the type of visitor and the habits of the audience. You can then use that information to increase engagement and conversions in selling to those individuals.
If the audience you're attracting is not exactly the type of visitor you expected, then you may need to look at your data. It will help you understand if you can still engage your audience by tweaking what you offer.
Cate DeRosia
"How to Find Work in WordPress Without Being a Designer or Developer"
Cate DeRosia is a writer, editor and developer assistant. She supports the design and developer teams without being the technical go-to person.
Cate found that by going to WordCamps there was a strong need for support people who help the process of building websites but without doing the technical work.
She wanted flexibility with her work schedule, like her designer husband had with his work. Cate learned that WordPress has a great community which she embraced. And it embraced her and her skills.
Cate learned that through this community, anyone can make great friends as well as work opportunities.
She discussed working remotely for other companies and some of the pitfalls that come. Dedication is also needed to be a remote employee or contractor working from home or a remote office.
You must be self-disciplined to be a strong and productive remote employee.
To determine if you can work remotely, you should look at what you can already do. You also need to discover what you like to do and then you need to be honest with yourself as to where you can lend value to a company.
And you don't want to overstate your capabilities.
Try to find your ideal niche and learn what you do and don't like. There will be obstacles as you try to move forward, and you need to be prepared to have some turmoil.
Some of the jobs available to complement what the designers and developers do include:
creating content
editing articles
business strategies
auditing content
website functionality and ease of use
SEO
marketing for a website or group of sites
social media
community engagement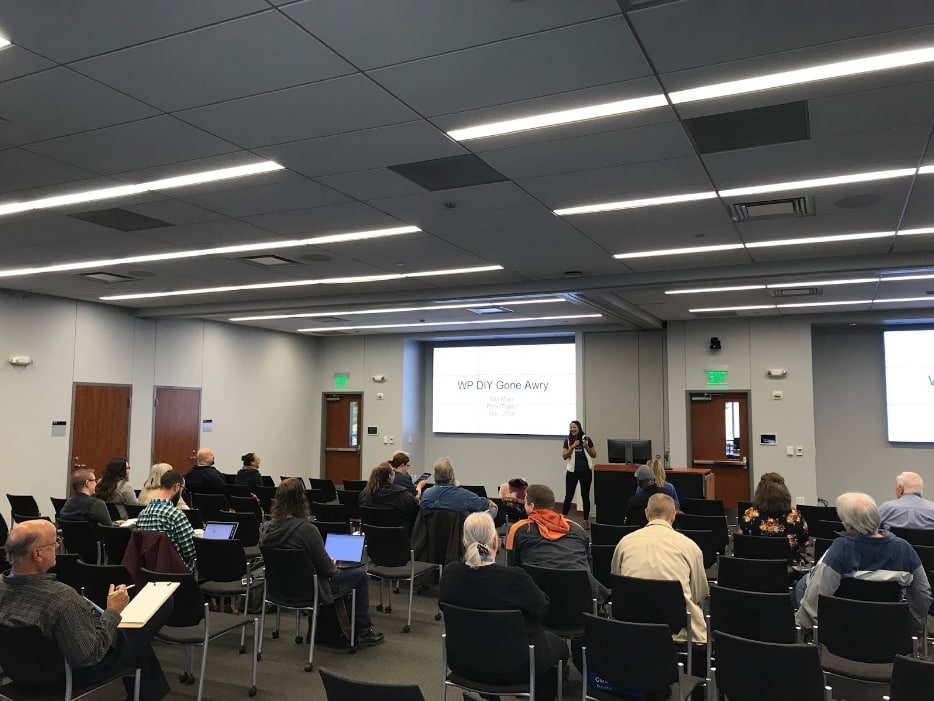 Mia Mian
"WordPress DIY Gone Wrong"
Mia spoke about building an online presence and what you need to know and understanding the basics; things that are helpful to know when starting out. Terms that beginners need to know such as URL, Hosting, WP admin access, cPanel, ftp, database, permalinks, and PHP.
Mia went over each of these terms to make sure that everyone in this beginner section understood what each of these terms means.
She then went over what happens when your site breaks and you get the white screen of death. This included how it can happen such as trying out a new theme or plugin, a failed auto-update of your website, common PHP errors and various other items.
Chris Lema
"The Goal Is Conversion"
Chris discussed the need to be human and to care about who you are trying to convert. He made the point that if you can show that you care for your visitors, that you will help build trust for the conversion you are trying to make.
He showed several websites that are working to convert people to do what the website wants. What you really want to tap into is how the material is going to help solve some issues for your guests.
You are trying to sell an end result, a destination which will solve your visitors' problems. Make sure there is clarity on the value of what you are delivering.
If you are selling savings, sell time savings and not money savings. People can always make more money, but you can't get back time. Don't be afraid to offer a ridiculous money back guarantee. The more trust you can build with your clients the easier it will be to convert them.
Try to make sure that you sell multiple options which will give your customers more possibilities of saying yes to one of those offers.
Having Lunch the First Day
Rudy's BBQ was brought in to provide an amazing slew of delicious barbecued food. They provided turkey, smoked brisket, coleslaw, potato salad, bread and some awesome Tea which was served in both sweetened and unsweetened.
I had to go back for seconds, which there were plenty to choose from. I ate everything they offered except the coleslaw. I am a man of my word and the only coleslaw I have ever enjoyed came from a Vegas casino.
Continuing Day 1 of WordCamp
Zach Stepek
"Immaterial Woo-eCommerce Without Products"
In this session, Zach went over a visual demonstration of a few different plugins and how they help you with different types of websites, like ticket sales and hotel booking.
Something to take note on that Zach stated: "eCommerce isn't limited to physical products."
Most of the plugins Zach covered in his session were:
WooCommerce Box Office
WooCommerce Bookings
Accommodations Add-on for WooCommerce Bookings
WooCommerce Memberships
WooCommerce Memberships for Teams
WooCommerce Subscriptions
Sensei
Sensei Content Drip
WooCommerce Memberships: Sensei Member Area
Software Add-ons
WooCommerce API Manager
WooCommerce Order Barcodes
These are all pretty easy to use plugins and worth the money. If you are in the realm of having an online store of any kind, these would be highly recommended.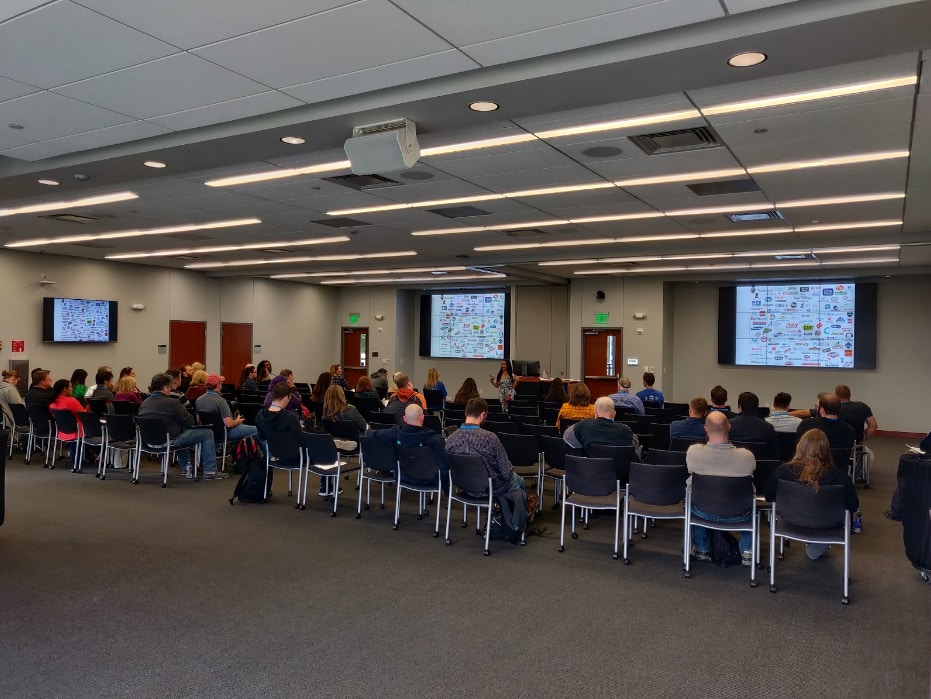 Elayna Fernandez
"How To Use Your Blog to Become a Digital Influencer"
In this segment, Elayna explained the top three qualities of influencers which were:
Be Engaging
Be a community builder
She also went over common myths of influencers, such as:
It's about you
It's about the brand
It's about the numbers
"People don't care about who you are or what you know. People are about how much you care."
"We teach the message we need." Elayna told a story about her personal life which resonated with me. It was emotional yet full of strength. She got a message across to the room that I think will resonate with a lot of the WordPress community members.
One simple strategy you can implement right away to become a top influencer in your field: tell stories.
Use stories that may make you feel vulnerable. Tell your story while being open and honest.
Elayna went on to break down her monetization formula. It centers around:
Credibility
Visibility
Vulnerability
You don't want to build just another WordPress blog. You need to give visitors something unique. Start by customizing the following:
WordPress Site
Logo
Tagline
Picture header
Contact info and social icons
Focused content
SEO
Branded images on blog and social
About page
Major city nearby
Media page
Work with me page
Testimonials
She also broke down her Ultimate checklist for a successful blog post that both Google, readers, and brands will pay you for:
Your content must be focused
Your content must be consistent
Your content must be helpful
Your content must be authentic
Your content must be strategic
Elayna talked about so much more than what is listed above. Unfortunately, I was so enthralled with the session that I struggled to take extremely detailed notes.
What a fabulous talk, Elayna, great job! I will be following you on social media and hope to meet you again soon.
Day 2 of WordCamp
Keynote by Lindsey Miller
Lindsey spoke about her life as a human trying to find her way just like the rest of us. She has worked in a few different fields that always had her thinking about what she wanted as the end goal and what she had to do to get there.
Lindsey is passionate about her life, children, husband, and previous work-at-home lifestyle. She's evolved many times and enjoys politics, WordPress and her family life.
She now works with liquid web and enjoys what she does in her day-to-day corporate work life. Lindsey has a handful of transferable skills that she has learned from the various jobs she has held throughout her life.
She belongs in the WordPress community. "We all belong here."
Something she said that really resonated with me was "Everyone has a skill that someone needs and you're going to be successful because of where you've been. Someone will always need your skills and knowledge. Try not to discount yourself. We all belong here."
A few tips she had to share about the WordPress community were: Step out and ask someone for help, meet new people and challenge yourself.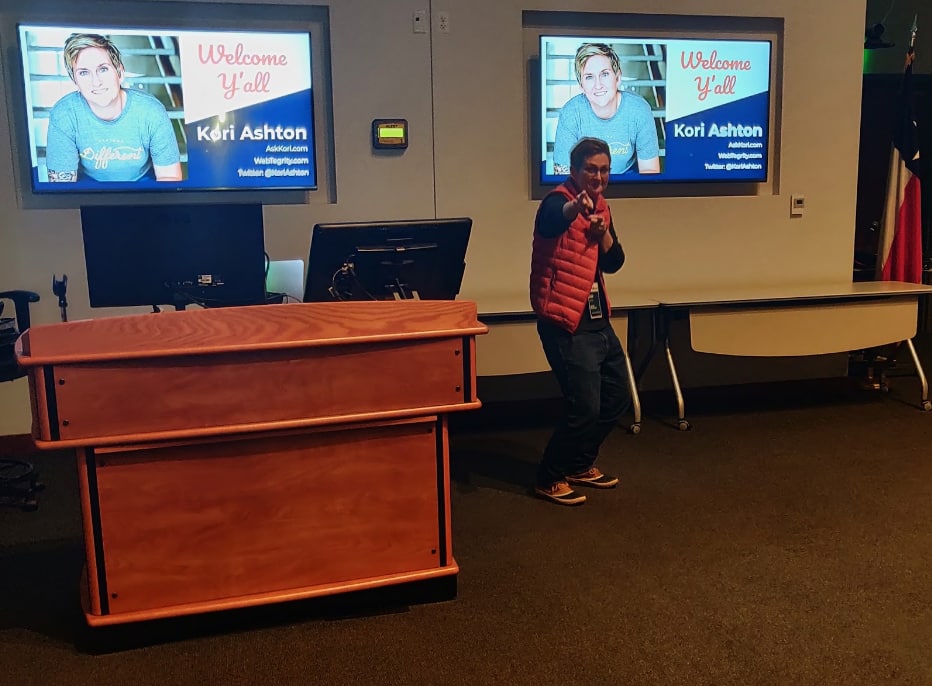 Kori Ashton
"Setting Clear Client Expectations
Kori started with three improvements to focus on: services, pricing, and process. Each one of these had further explanations:
Improving services
Ask yourself, "What am I absolutely the best at and what can I offer my clients?"
Niche yourself
Add services that compliment your niche (support plans, retainers, etc.)
Go custom (customize themes and other customizations)
Giveback
Improving Pricing / Profit
Know your numbers
Require residual fees
Simplify contracts (Speak in layman terms)
Clearer scopes
**Not covered in this scope of Work, but optional for additional fees**
Client owns domain name
Client has logo / branding guide in place
Advertising video work
Printed products
Social media marketing training
Professional photography
Professional videography
Improve process
Actually have a process
Track everything (use tools) Harvest time tracker, Basecamp for project management and Jibble for time clock tool
Don't be bullied
You can also find online resources at AskKori.com.
Having Lunch the Second Day
Tacos, tacos, chips, tacos, sweet tea! Everyone loves Texas for a reason, I think I found mine: WordPress, tacos, and BBQ!
The tacos that were prepared were chicken and shredded beef, fabulous if you ask me, and sided with rice and beans.
Continuing Day 2 of WordCamp
Brent Jett
Brent went into detail about how the web browser is exploding with new technologies:
Evergreen browsers are adding new functionality at a rapid pace. In fact, Chrome currently releases a new version every 6 weeks.
Chrome's and Firefox's Dev tools are adding new features to help test and debug.
Many of the browsers now offer a pre-release build to test out features and give feedback before making it into the stable product.
Brent went a little further into detail explain the above points and much more. However, there is only so much you can share in a blog post from these presentations, especially some of the higher level details that the audience may not be used to.  This includes myself as I am not that deep into these technologies, although I do know a pretty high-level overview of most of them.
Wonderful session Brent! I look forward to listening to more at future camps. Thanks so much for taking the time to put together sessions for those who need to learn deeply.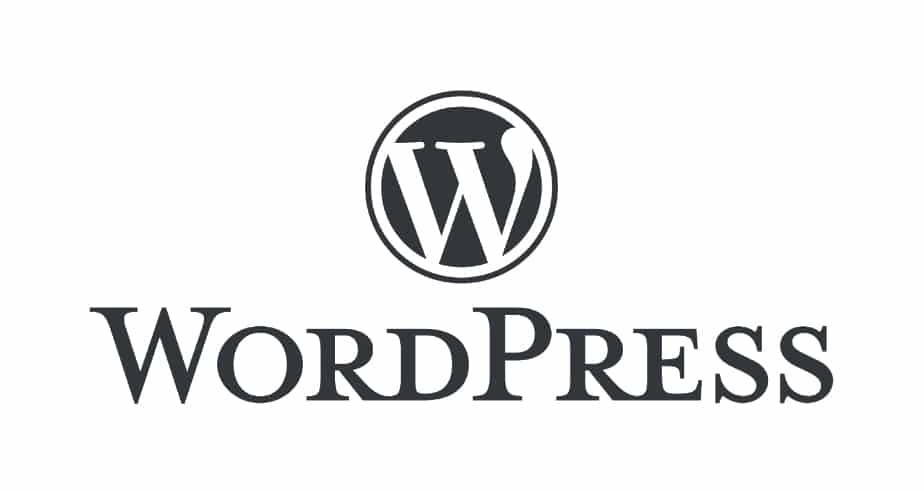 Out of the 6 WordCamps I have attended this year, I would say that I walked away from Dallas-Fort Worth knowing a lot more about many different technologies as well as business itself than I have out of all the camps combined so far.
I think that's because after going to so many camps, meeting people and getting to know the community, the next step, at least for me, was to dig deep into the technologies. I can learn them and then begin to share what I know about those technologies and the community.
I will continue to learn from the sessions I attend at future camps and will continue to share my experiences with you all. However, at some point, I think I am going to start sharing my thoughts on the stage.
I've heard this a lot, "No one is truly ever ready to be on stage." and I find that especially true for myself as I have impostor syndrome and stage fright.
These camps have become a second home for myself and the WordPress community is becoming my family away from family. Which is very special in many different ways.
I can only hope to continue to develop the relationships I have created further and to continue to meet people and share the knowledge I've accumulated.
Thank you to all of the attendees for showing up, the volunteers for spending hours and hours wrangling sponsors, speakers and a venue to host these wonderful camps.
I also thank all of the sponsors out there who dump their own time and money into spreading the WordPress love.
Until next time!