Mexico City is a huge location. I have never seen such a big city from the sky in my entire life. I would say that historically, culturally and economically, Mexico City is the most important in Latin America. This also helps fuel the importance of WordCamp Mexico City 2019.
Before this camp, I figured this honor belonged to Buenos Aires in Argentina. But, no. After this WordCamp we got to attend as a web hosting company (I was in BAires last year), I think Mexico City's splendor and its gargantuan size makes it THE city in Latin America.
A Bit of Background
Historically, the city was of utmost importance. This is because it is where the center of the Aztec civilization was and when the Spaniards came. A fierce war was fought, which we all know the outcome.
After the Spaniards claimed victory, Mexico City became the place where the Viceroyalty of New Spain settled. The Viceroyalty covered a huge area that included north, south and central America.
It was also one of the four viceroyalties that covered the entire Spanish Empire across the world in the 16th and 17th centuries.
Needless to say, this made the city the epicenter of everything in the Spanish empire. Thus, as time passed, the city got bigger and bigger until it became what we have today.
A place where 22 million people live, which is what the Greater City of Mexico houses in population. When you see those lights in the sky as you are about to land, you know this is for real.
It's just a huge city.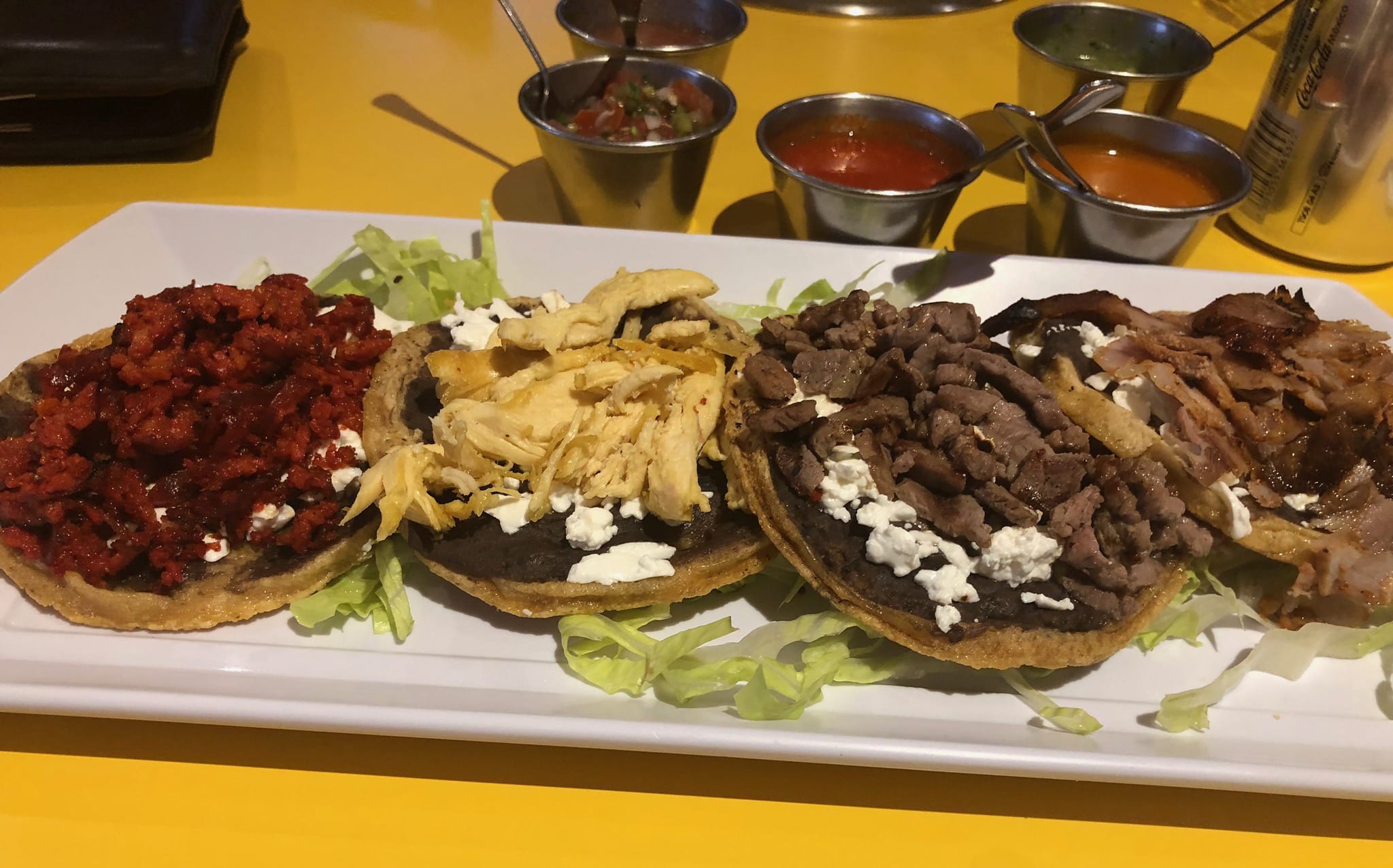 So with that said, in a huge city with such a rich culture and history, it was time for us, as a web hosting company, to attend a WordCamp as a sponsor for the first time outside the US & Canada.
It was a very important and exciting time for us here at GreenGeeks, and I was very honored to be "that guy again". Ok, no, this time I came with a bunch of Ticos so I wasn't the furthest visitor who attended.
Getting to WordCamp Mexico City 2019
Living in Costa Rica makes the flight pretty accessible in terms of overall time. The flight is a bit over 2.5 hours. Thus, I decided to catch a red-eye flight hoping I would sleep.
Again, what you wish is not sometimes how it turns out.
The flight was delayed (computer system was down), and getting through Mexico Immigration and the airport itself was a nightmare. Needless to say, I arrived almost at 8 AM when I should've arrived around 2 hours earlier.
The hotel was nice enough to give me an early check-in, so I decided to sleep just for a few hours.
Man, did I need that.
Staying at the Hotel
The hotel I stayed at was close to el Angel De la Independencia (Angel of Independence), which is a monument on the very big avenue of Paseo de la Reforma. This is the most important and emblematic avenue of CDMX.
What most people don't know is that this avenue was the idea of Emperor Maximilian I of Mexico, who was an Austrian monarch who became (briefly) emperor of Mexico before he was ousted.
His idea of having a huge avenue for CDMX was the current thing at the time, as seen in big cities across Europe such as Paris, Vienna, Madrid, etc.
The monument was erected on this avenue during the administration of Porfirio Diaz to commemorate the first centennial of independence. The avenue is huge and has nothing to envy in size compared to roads like Champs Elysee, Avenida 9 de Julio, Fifth Avenue and many others.
It's very beautiful.
Every Sunday, they close this avenue and you can grab a bike for free in an effort the city is going through to go green and depend less on vehicles.
The Speaker Party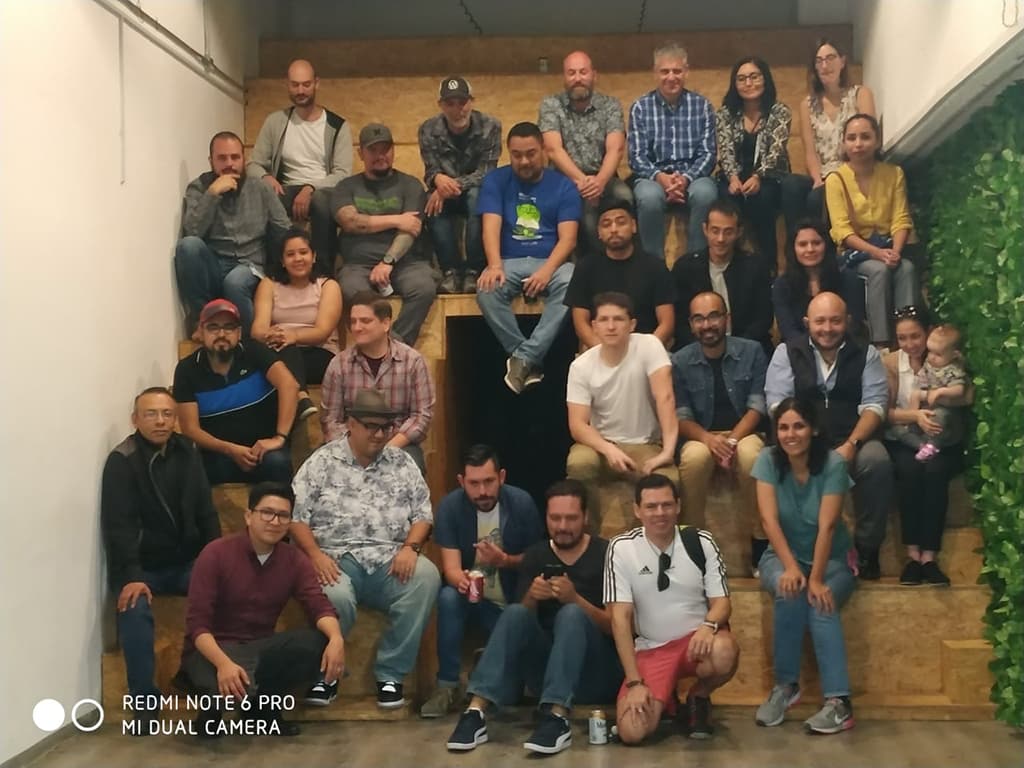 Once again, I had enough time to attend the speaker/sponsor party, where I was going as both a speaker and sponsor. I decided to walk to where it was being held.
Usually, I prefer to walk because you get the see things of the city, which is just too difficult to appreciate when riding in a car.
I was also eager to meet the organizers. As I am from Costa Rica, we know organizers across the region, and there were discussions about organizing a WordCamp for Latin America. It did not take place, and there were some misunderstandings as to why.
The party was at this co-working office space called THE POOL, a common thing to see in a huge city as CDMX (co-working office spaces). The place was very close to Chapultepec Park, which is another landmark of CDMX that is a must-see for anybody visiting the city.
I couldn't go due to lack of time, but I promised myself I would return to CDMX, so you can take my recommendation to the bank.
It was a pleasure to meet the organizers as well as the sponsors and speakers who focus mostly on Latin American WordCamps. We had beers, tacos (so many tacos) and lots of laughs and then some more beers.
I mean, those beers don't run out.
The party was over pretty soon (about 11 PM). Then the guys from Costa Rica and some friends from Central America decided to have a few more drinks. After a while, it was back to the hotel to get ready for the next day.
As always, the closing hours before going to bed is the ideal time to "tidy up that presentation for the big day".
So I did.
The Venue
WordCamp Mexico City 2019 was at Durango 275, which was a two-story place for conferences. I had to take a cab on this one because the swag I was carrying was quite heavy.
After a few moments of setting things up at the venue, we were good to go.
One thing this WordCamp offered was the sponsor stands were inside the speaker's conference hall. While some camps do this, others will have sponsors outside of the conference rooms.
I personally prefer this method because as people are listening to the talks, the stands go pretty quiet. So it's nice to be able to listen to some of the talks. I love attending WordCamps and as a sponsor, you have to accept that you can't listen to them all.
It's a good thing to have while you are working on getting the table ready, putting leads in, and getting prepared for the next wave of people to take the goodies and speak with you.
The Camp and Its Talks
I had the pleasure of speaking at WordCamp Mexico City 2019. I was cordially invited to speak at this camp, and I happily accepted.
A lot of Ticos were present at this WordCamp as speakers (at least 5 of us were there), and my talk was one I did at WordCamp Managua, which I had the chance to refine for this WordCamp: Colors and Typographic Rhythm.
I won't go into details because it's already outlined in our WordCamp Managua Recap. But this time, things got pretty good because there was a nice presence of graphic designers and obviously a ton of developers.
So when it was time for Q&A, a very nice and lengthy debate came up which is a healthy thing to have in my opinion. Designers and developers have very different mindsets when it comes to working, but the lines often blur between what one side or the other needs to do.
Sometimes, a developer must make design decisions and vice-versa. As they are distinct mindsets, it's important we understand the other line of thinking in order to do what's best for the user.
Which is what ultimately matters…the user. The customer. The one who keeps us going.
Talks by Alfredo Navas
The other talk I enjoyed was by my fellow countryman, Alfredo Navas, a.k.a EL PUAS. This nickname is worthy of another blog post, but this guy is a character! A nice one, that is.
In this talk, El Puas (this is his nickname) spoke about making static sites with Gatsby.JS. This technique makes up for blazing-fast websites under the premise that the WordPress backend feeds a pre-compiled version of it using Javascript (React) and GraphQL.
So Gatsby is a static site generator using React and GraphQL.
What does this mean? Well, it assembles the best of React, WebPack, React-router, GraphQL and other tools for a pleasant front-end experience. All you gotta do once your Gatsby.JS file compiles is load it up on your favorite web hosting service provider (us of course!).
As far as people visiting our stand, well, it was intense. A lot of people showed up (about 300-400 I would say) and our lovely swag was once again a massive hit.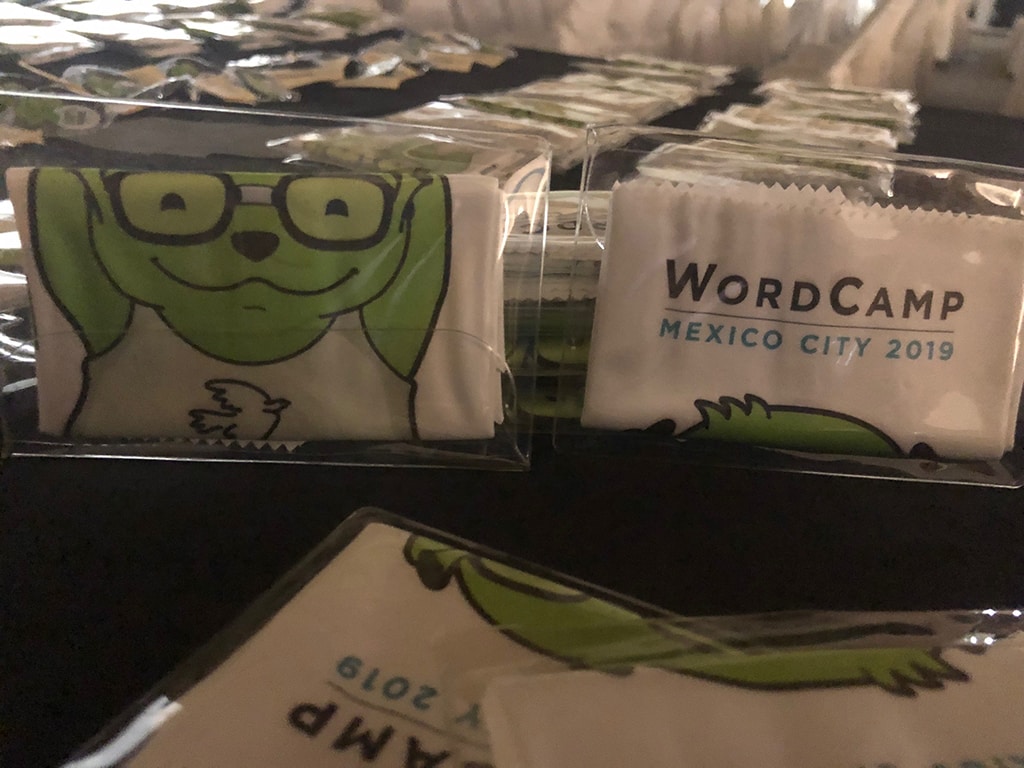 People like them glass wipes!
The Afterparty
Unfortunately, this WordCamp had no afterparty. Instead, we all had a beer at the end of the camp at the venue. We continued to speak a bit until the beer was gone.
And that was that.
Closing Remarks of WordCamp Mexico City 2019
It was nice for us to attend WordCamp Mexico City 2019 as this was the first Latin America WordCamp we attended as sponsors, and it was great!
One thing I noticed is that the WordPress community in CDMX needs to grow and be nurtured a bit more. This could help Mexico City be right up there where it belongs in terms of engagement. More work needs to be done in order to gain more and more people who belong to a community in a city that is as huge as CDMX.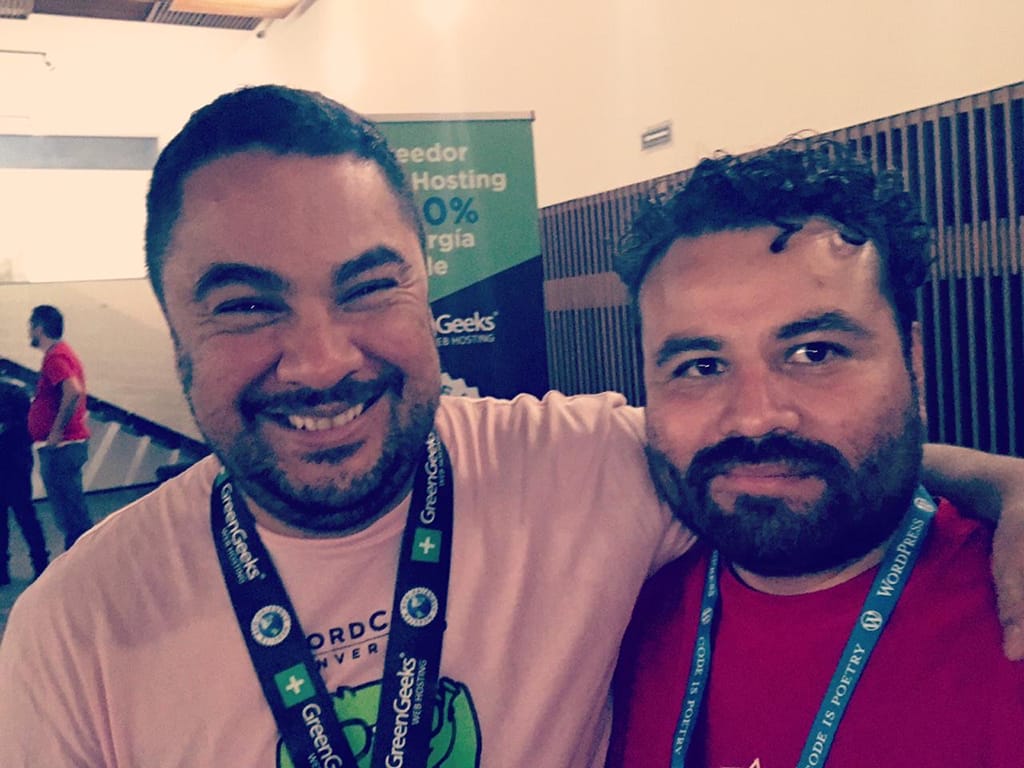 I would like to thank the organizers, Victor Alejandro, Christopher, Dafne, Ricardo, Jair, Armando and Cristopher (without the H)! Thanks for the laughs, and I will see you guys again at CDMX soon…I hope!