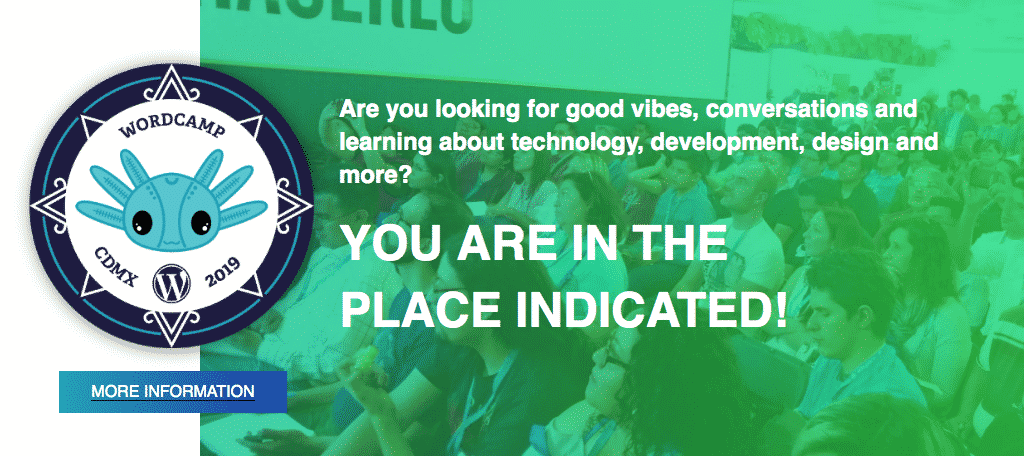 On August 31st, 2019, Mexico City will host a one-day WordCamp event packed full of WordPress users and guests from all over the world. WordCamp Mexico City will be held at the Durango 275 Event Hall. And GreenGeeks' own Marco Berrocal will be there to hand out some swag!
If you have a passion for technology and are looking to share your experiences with others, then WordCamp in Mexico City will give you the chance.
What to Expect at WordCamp Mexico City
WordCamps are usually weekend events, so more is spread out. However, since WordCamp in Mexico City is a one-day event, you can expect a whole bunch of goodies to be filled into a single day.
Here are some of the speakers you will want to be sure to see:
With almost 20 sessions to be a part of, WordCamp Mexico City is going to be an amazing experience for anyone who can attend.
Fun Facts About Mexico City
If you aren't from Mexico City, then you may want to take a little time to explore some of it during your WordCamp visit. Here are a few fun facts about Mexico City that you may not know.
Mexico City is built on a lake called Texcoco. The city is constantly sinking and has sunk more than nine meters in some areas over the last 100 years.
The many nicknames of Mexico City include "City of the Palaces", "City of Hope" and "Capital in Movement."
The population of Mexico City has grown by more than 20 million people in just over 110 years, from 500,000 in 1900 to 21.2 million people in 2012.
And if you are looking for something else to do while on your WordCamp visit, then Museo Nacional de Antropología (National Museum of Anthropology) is a must-see!
Final Thoughts
WordCamp Mexico City is going to be an amazing time of learning. Be sure to attend if you can and while you are there hop over to the GreenGeeks booth and say hey to Marco.