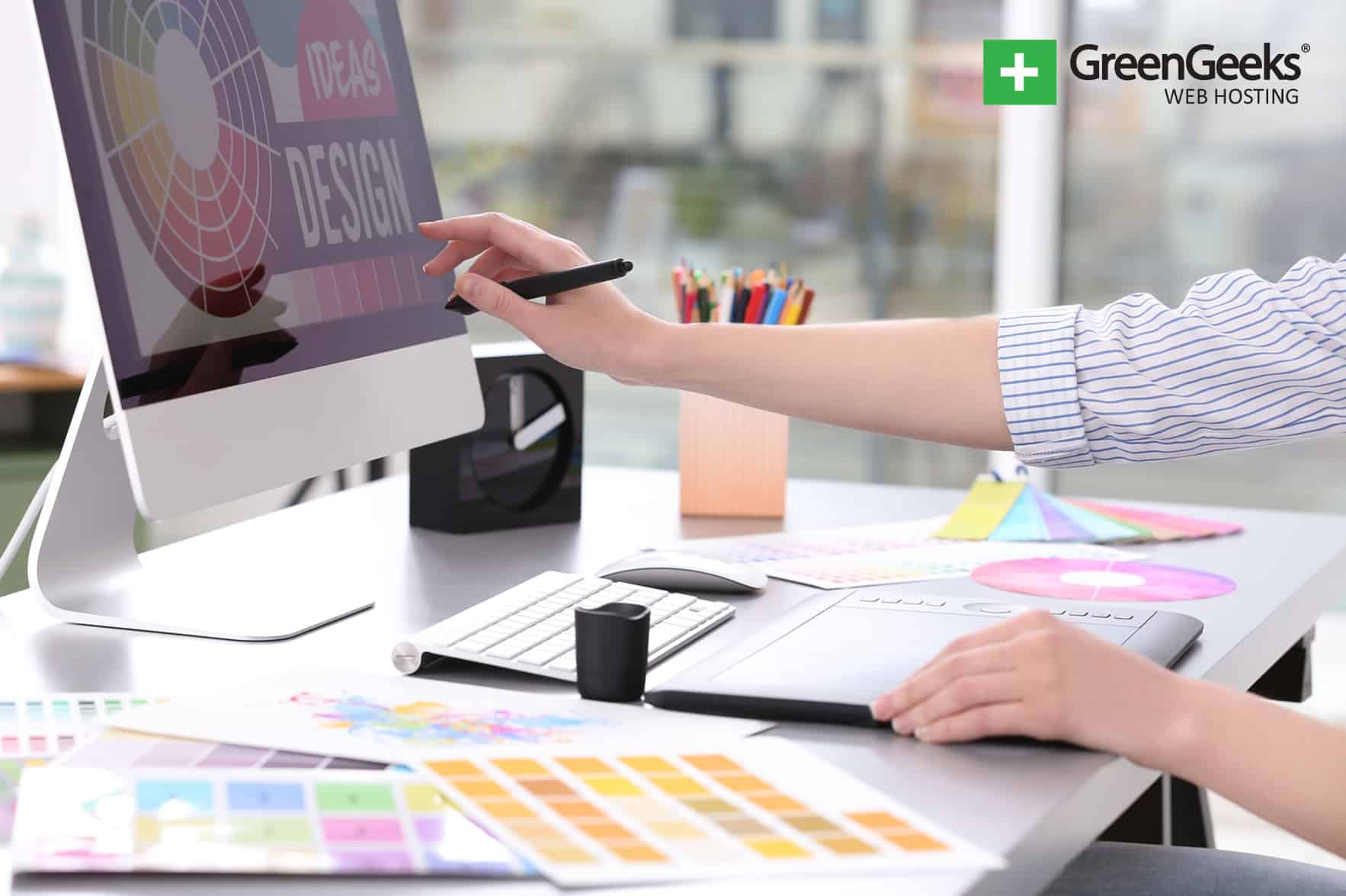 Social media plays a big role in marketing and engaging a target audience. It's used to promote a single person or accentuate a large corporation. In fact, social media posts consisting of images are more than two-times likely to engage people on Facebook.
However, it takes more than just a pretty picture to attract an audience. Creating social media graphics that are optimized in size and function can greatly increase the chances of clicks and shares.
So, what can you do to create images for social media? You could invest in expensive graphic design software, or you could look around and see what's available for free. Which could be incredibly helpful if you're on a budget.
Here are 25 free tools that I've found on the Internet that can help you develop those stunning social media graphics. These can easily fit among your other marketing platforms to grow traffic to your website.
1. Pablo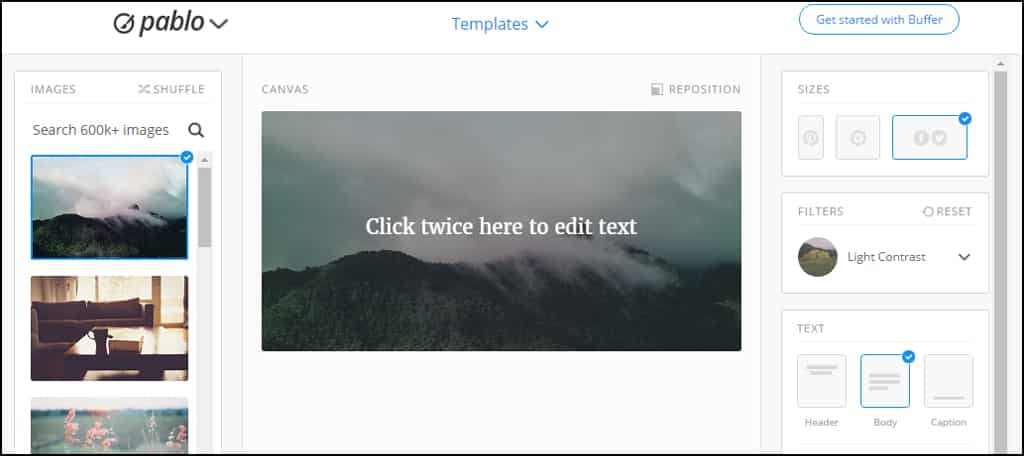 Developed by the sharing app Buffer, Pablo gives marketers the tools necessary to engage an audience whether it's to share it now or schedule it for later. The system comes with a wide selection of royalty-free images or users can upload their own. A text editor is in place allowing the creator to develop memes, share messages or even place the company logo. One of Pablo's most endearing features is the optimized layouts for Pinterest, Facebook, Twitter and Instagram.
2. Canva
Canva is perhaps one of the most versatile free tools you can use for almost any digital project. It uses templates for the most popular sizes for various social sites as well as offering sample layouts of text in imagery. Users have access to a wide library of graphics to add to the piece as well as a full array of text tools for editing. The beauty behind Canva is that you can use the system's freebies, pay a nominal fee for certain elements or upload your own.
3. Pixlr
Pixlr has been one of my favorite applications for several years now. Not only does the editor look and feel like Photoshop, but the Express app is amazing for adding more flare to social images. The system comes with a wide scope of borders, layouts, overlays, effects and more to create eye-catching pieces. You can either upload a graphic or take a picture using your webcam. However, the system uses flash so you may have to authorize it to use your camera.
4. Fotor
Fotor is a Flash-based system that provides a number of tools to create graphics for social media. Users can choose from the most popular cover art to the most popular post dimensions for sharing. This list even includes creating thumbnails for YouTube videos. After selecting a template, you have access to other graphics, text options and the ability to import your own. When you're done, you can simply click the share button and send the graphic to your favorite social hub.
5. Easel.ly
Infographics are liked and shared three times more than other visual material on social media. Easel.ly helps users create those stunning graphics to further engage the audience. After signing up for an account, you can select from many templates and then edit your work to customize it further. Then, you can share it as a link, in browser or as an embed code for websites.
6. Piktochart
Piktochart is another free set of social media images tools, however it is a bit limited when compared to others in this list. The free account gives you access to over 4,000 icons, the editor system and the ability to share. It may still prove to be a good system for creating social graphics, even though the premium versions have far more capabilities.
7. PicMonkey
PicMonkey has potential for making adjustments of images to be used in social media. It comes with a variety of borders, typefaces, textures and other methods of accentuating a graphic. Creators can then share their images to a handful of the most popular social sites including Facebook, Twitter and Pinterest.
8. BeFunky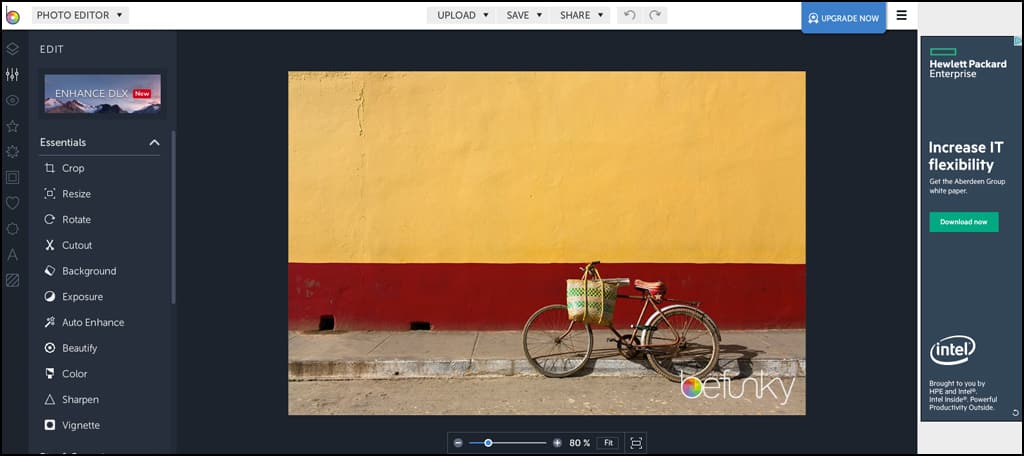 For a photo editor, collage maker or basic designer, BeFunky offers a lot of free tools. All of the normal functions are available such as image editing, borders and various overlays. Unfortunately, many of the more attractive features are only available for premium users. Once you're done, you can quickly share to sites like Facebook and Twitter with a caption.
9. Infogr.am
The Inforgr.am app is one that helps put data into graphic charts, which is great for those looking to present small infographics to social media. The free account allows up to 10-image uploads, two maps and a 10-file library size. It allows for importing of spreadsheet data to create charts and graphs while giving you the ability to add graphics and rich text editing.
10. Snappa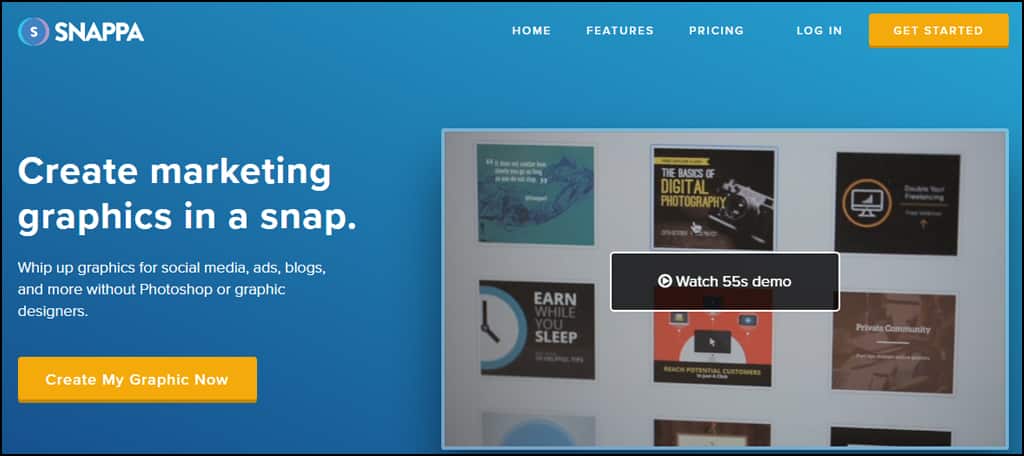 Snappa is a tool that focuses on marketing images based on precise effective measurements. This means it will adjust its dimensions to provide optimum sharing for a defined outlet. For example, Facebook and Pinterest images are most effective at different sizes from each other. Snappa comes with a wide range of stock photos to use, graphic additions, texts and has scheduling capabilities to share your images at specific times. Unfortunately, the free version only supports two social accounts simultaneously.
11. Recite
Recite is an app that lets users create quotes, memes and text-based images. For instance, you've probably seen inspirational quotes posted on Facebook or Twitter with a font that stands out. Some of these often go viral depending on the message. Recite is the tool to help you create those images. Once you enter a saying, you pick from a wide range of background graphics and then choose whether to post it to social media or use a link.
12. Quotes Cover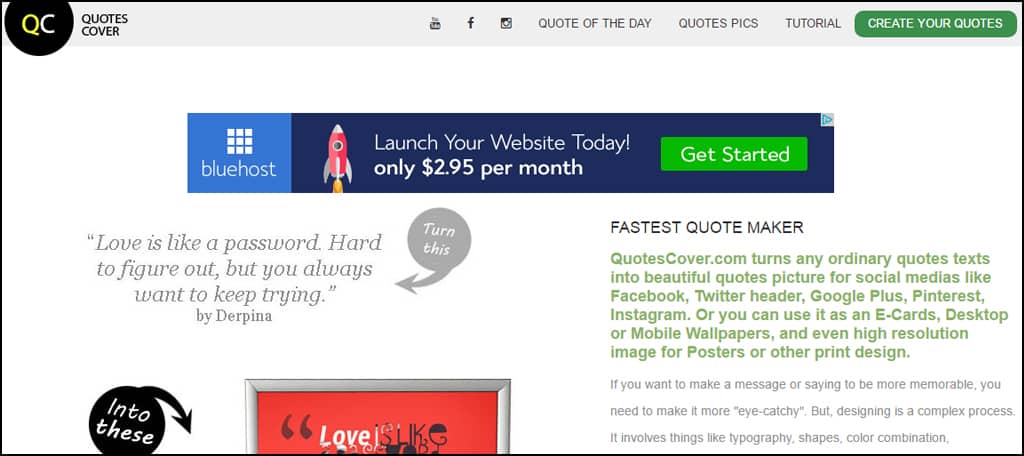 Quotes Cover is a quick and easy tool to create art for your social media profiles. Users can enter their own quotes or choose from popular inspirational messages, choose which platform for the social media page and then use a Flash-based editor to make final adjustments. Quotes Cover comes with a wide selection of fonts, colors and options to make the image completely unique.
13. Genial.ly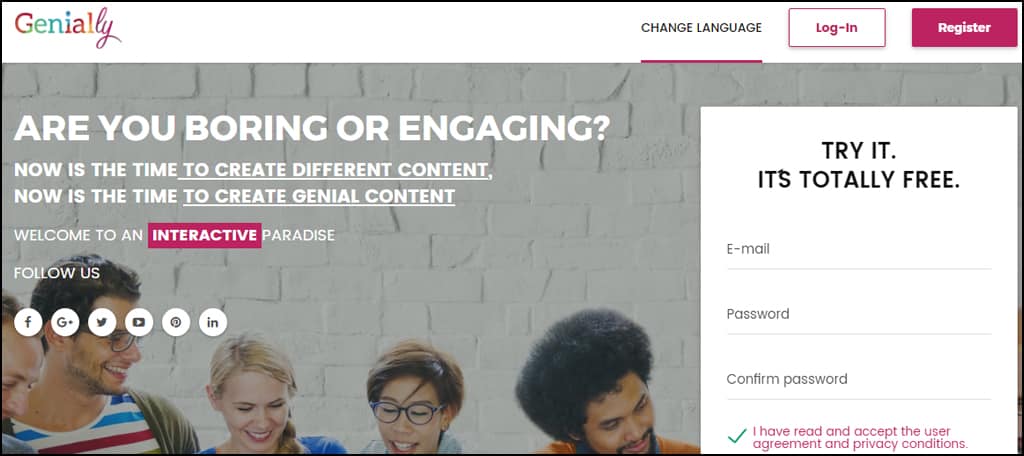 It is believed that online video will make up more than 80 percent of the bandwidth used on the Internet by 2020. Whether you need an infographic or an interactive image, Genially has a lot to offer. Developers can select from free templates, edit with backgrounds and animations and then share the graphics in a variety of ways from social media to link distribution. One of the more attractive aspects of Genially is the ability to include YouTube video into the image or animate your own addition.
14. Stencil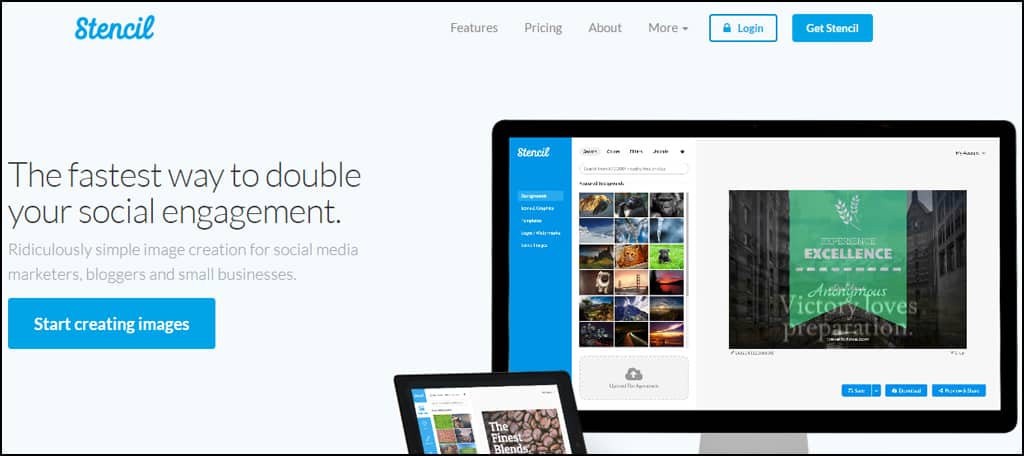 For a quick method to develop social media images, Stencil is designed for speed. It comes loaded with nearly one million background public domain photos, more than 200,000 icons and graphics and access to more than 1900 Google web fonts. You can also upload your own media to give it more of a personal touch. However, the free account is very limited in what you can produce. You only have access to create 10 images per month unless you upgrade the account.
14. Latigo
Free accounts at Latigo have a 2GB storage limit where you can upload images, videos and other documents you might need for your project. It comes with an editor that allows you to change elements within items such as creating an infographic. However, the system currently has no free images or other media to add to your work. In order to share you designs on social media, you'll have to download the image separately and manually upload it to the sites you want.
15. Gravit
Gravit is an image editor that centers around optimizing graphics for social media. It has several sizes ready for specific uses and comes with an array of editing tools. At the time of this article, Gravit does not export directly to social channels. Images have to be downloaded directly to your computer. However, social sharing is a feature developers are currently working on.
17. Venngage
Venngage has a great deal of possibility when it comes to creating infographics and other shareable content. Using the free account, you have access to a variety of media to build your own data-driven content. Templates consist of the most popular formats for each social site which can be shared on Pinterest, Facebook, Twitter and LinkedIn directly from the app.
18. Quozio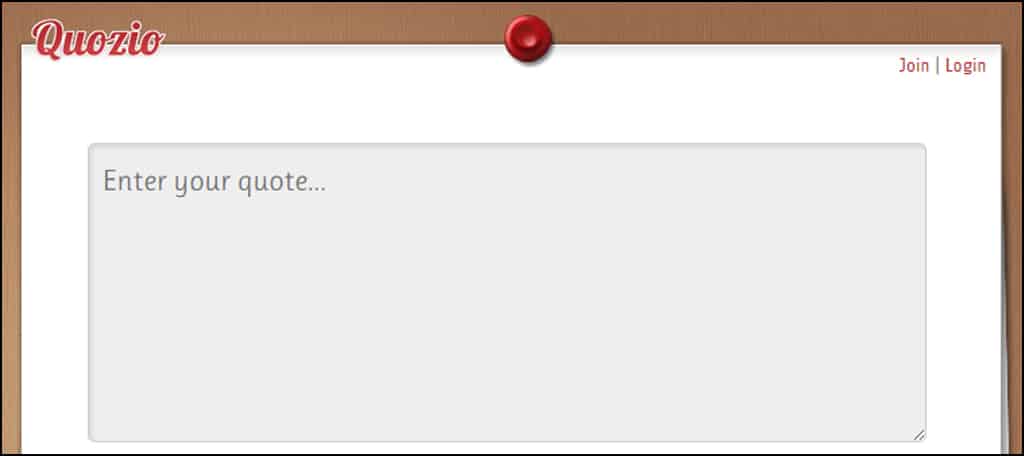 Quozio is another quote-producing app that is wicked fast to use. Simply input your quote, the person who said it and then select from an array of backgrounds to give it more visual appeal. Afterwards, you can share it directly to social media. It supports Pinterest, Twitter, Google+, Facebook and email as sharing options. It's a simple system that doesn't require registration to use.
19. Photovisi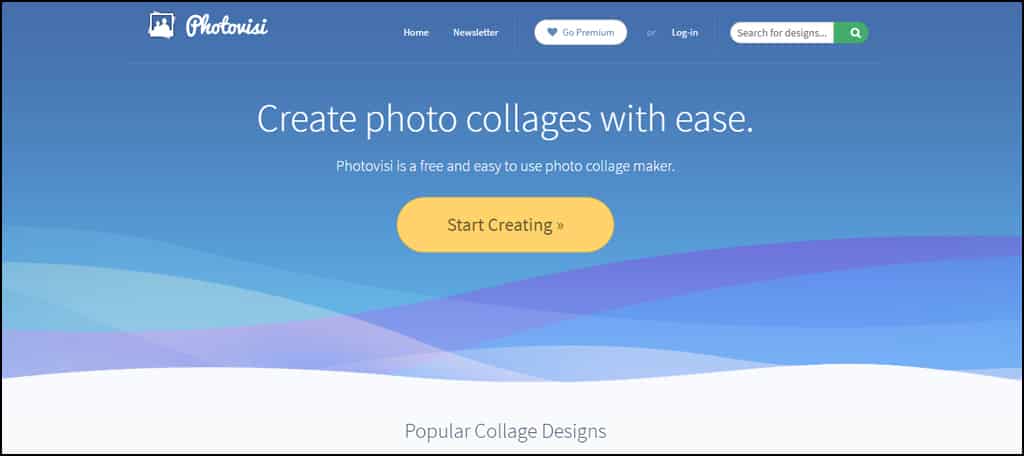 If you're interested in making a collage to send to Twitter or Facebook, Photovisi can help. Although its free account adds a watermark, it's still effective to create images for social media. The tool comes with a variety of backgrounds, shapes to add and a basic text editor. When you're done editing, you can save the project or share it. Unfortunately, sharing also includes a snippet about where the graphic came from in your post.
20. Profile Picture Maker
Profile Picture Maker adds a fun element to images of yourself or the business by framing the graphic before you upload it. The picture size is supported by the most common social media outlets. You can choose from a wide range of borders ranging from animals to TV programming. If you don't want a border, you can also pick buttons or add sketch effects to the piece.
21. Landscape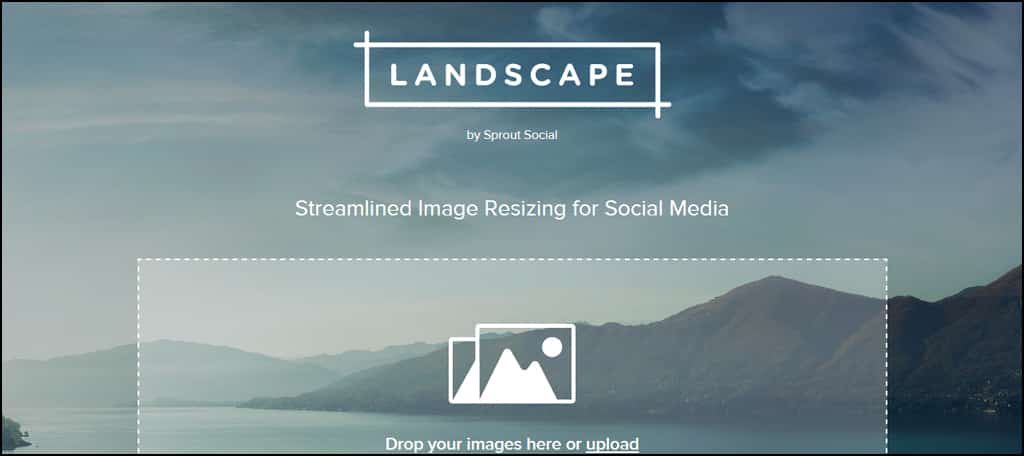 Sprout Social makes an excellent social media graphics tool in Landscape. This platform allows users to upload any graphic and will then crop it for specific social sites to create a perfect fit. These images include linked posts, profile pictures and background elements. Landscape supports the most popular social media sites such as Twitter, Facebook, Instagram and YouTube. Although you can't share these images directly, it's still a great way to get the perfect size for what you need.
22. MemeCenter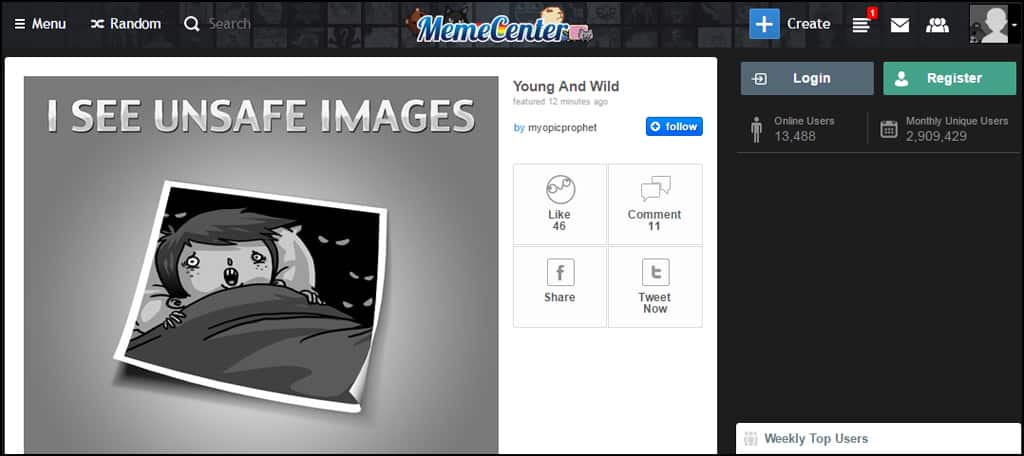 MemeCenter is almost a one-stop location to create all kinds of graphics for social media. From the ever popular graphic meme to developing your own animated GIFs, this tool is highly functional. It has a selection of imagery already available or you can upload your own to give it more of a unique presence. Images you create can be saved or shared on the MemeCenter site itself, which delivers a social presence of its own.
23. MyPictr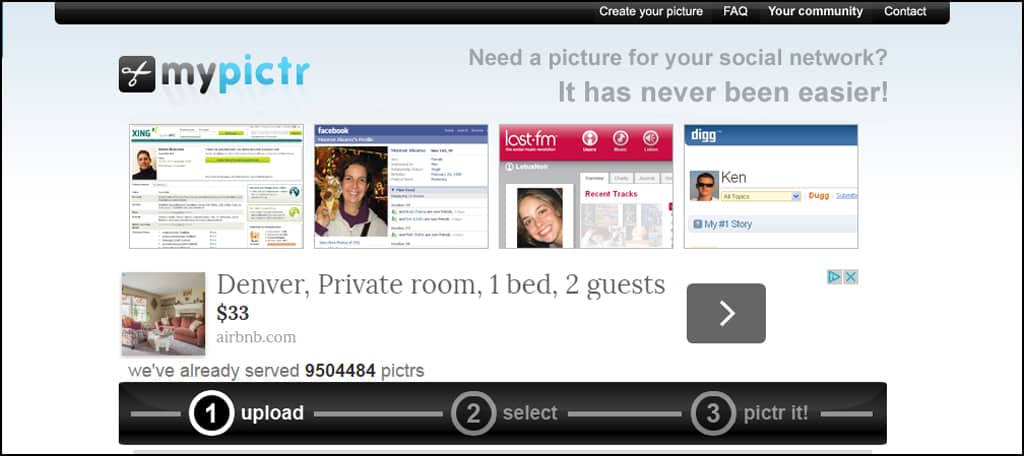 If you need a quick and easy way to create a profile picture for your social media accounts, MyPictr is simple. You upload an image, select the social network for the profile pic size and click the "PictrIt" button. You can then download the new profile image or send it directly to email. You can zoom in and out of the image to include more of the surrounding area, but that's it for customization.
24. Social Media Image Maker
Social Media Image Maker is a good platform to use if you already have a graphic and need to crop it to perfect dimensions. This tool has a few filters and effects to accentuate the piece, but all files have to be downloaded directly to your computer. The saving grace to this app is the ability to fine-tune images for a wide range of social media outlets.
25. Pictaculous
Pictaculous is more geared towards helping you find certain colors that go with an image to accentuate it. For example, you upload your graphic and the system scans it for the most prominent colors available. Afterwards, it gives you a color palette in hexadecimal code as well as suggestions from Kuler and ColourLovers. You can also download the Adobe swatch file in ACO format.
As an added bonus, how about an extra tool to try?
26. Design Wizard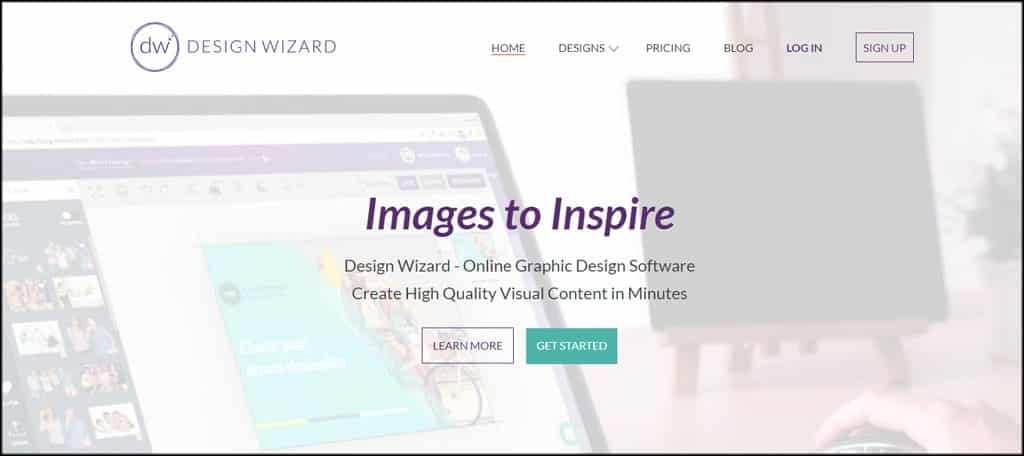 Design Wizard is a wonderful new tool that allows you to create stunning graphic design images in seconds. The website has over one million images and thousands of templates to choose from. It boasts some excellent features, including the magic resize button that allows you to change the size of the template quickly while you are still creating. They also have integrations with Hubspot, Buffer and Intercom. You can choose from both free and paid plans in Design Wizard.
Engage the Audience
Social media graphics that are developed well have potential to increase visitor engagement relatively quick. It all depends on whether or not you can create something that can go viral. At any rate, visual marketing on social sites like Facebook has excellent potential to boost attention to your web hosted platform. All it takes is the right message and an eye-pleasing picture.