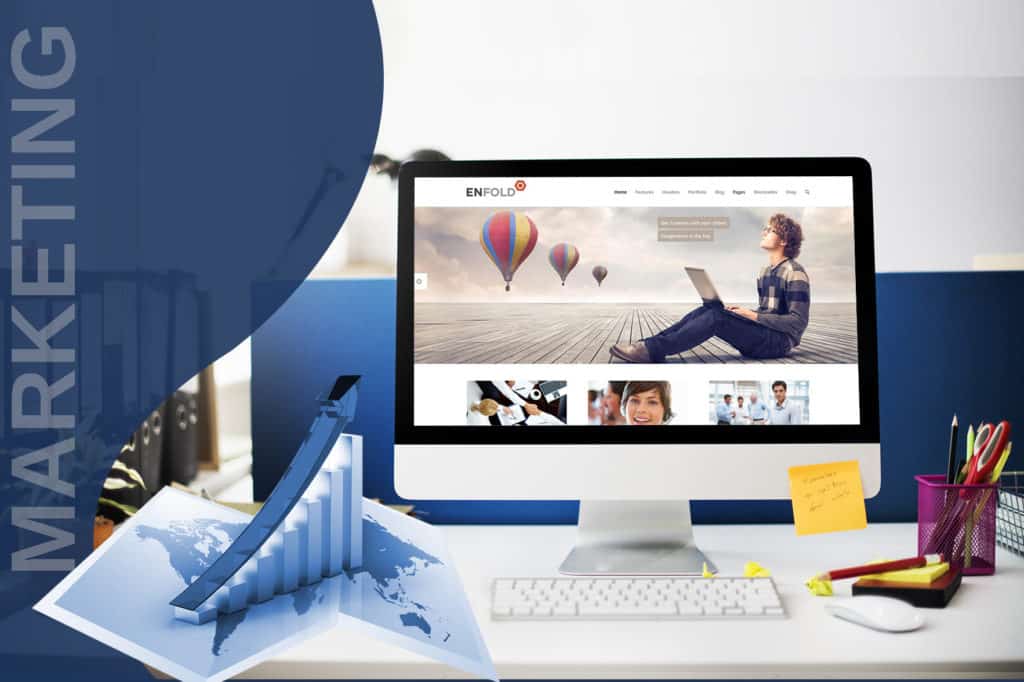 One of the reasons why many businesses will fail within four years is because of poor marketing. Keeping a business afloat in the 21st century is much different than it was before. Today, the Internet plays a prominent role in consumer interaction. It is this reason why your website needs to have instruments for marketing.
Here are seven can't miss tools that can boost your online business.
1. Social Media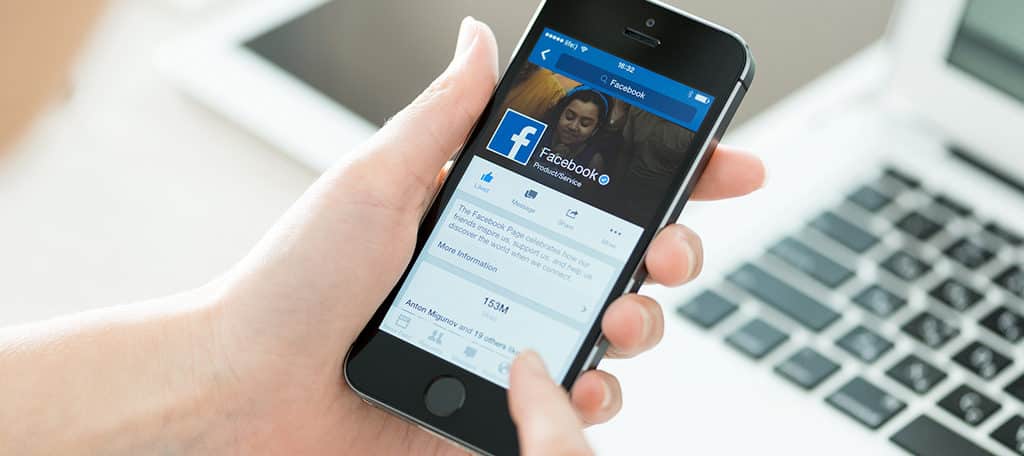 According to information on Statista, Facebook has over 1.5 billion active users across the globe. This means that roughly 20 percent of the World's population is on the social media giant regularly.
Social sites like these are important in today's marketing as they give  you access to thousands of potential consumers almost instantly. Think of it this way, YouTube engages more people on a daily basis than cable television. How can you take advantage of social engagement through the website?
Integrate social buttons on posts and pages to share your content.
Embed live feeds of social profiles such as that of Twitter.
Display the company's social profile as a widget on the website.
2. Online Chat Tools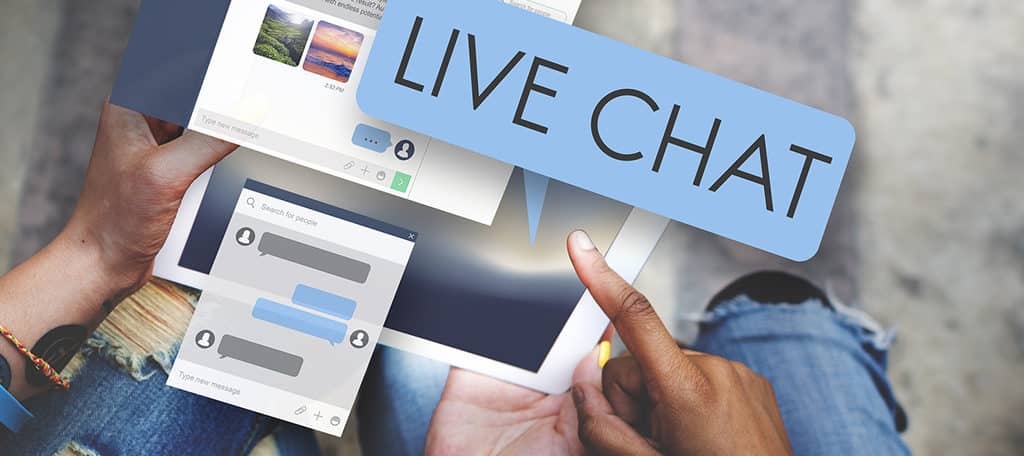 On average, 42% of customers prefer live chat from a website to other forms of communication with a business. A lot of this has to do with giving the company an interpersonal experience while cross-selling or up-selling various goods.
Consumers are more likely to trust a company they can directly contact from the website, and a chat service provide this aspect. Advantages of installing live chat include:
Many services are able to help consumers 24 hours a day. Almost 80 percent of customers state they prefer live chat because it offers a more immediate solution in certain situations.
It offers a higher degree of customer service. As many as 57 percent of consumers state that online chat during a purchase is one of the website's most important features.
Most systems can be easily installed into almost any website within moments.
3. Integrating SlideShare Presentations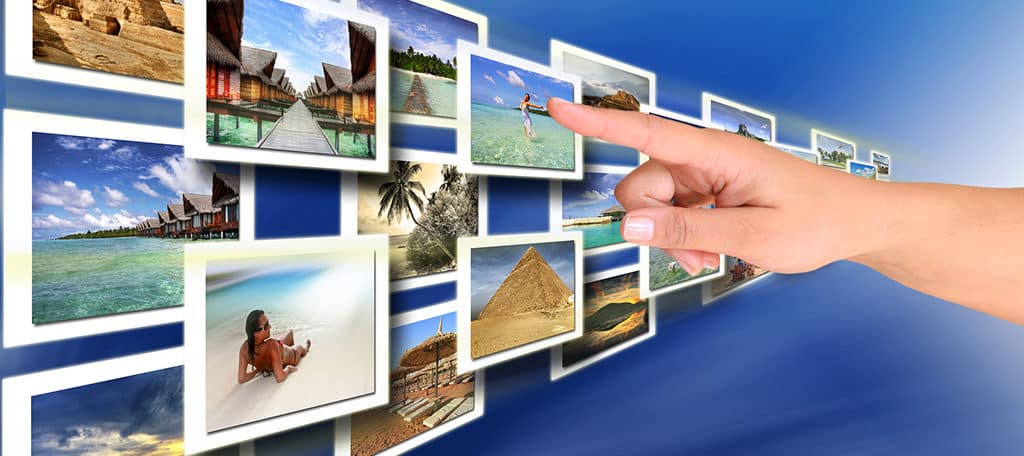 Presentation systems, such as SlideShare, have potential to boost engagement on your website. One of the key features to this kind of information sharing is that it can be cross-platform marketing.
For example, users can find the presentation directly on your site or find it on SlideShare's site. Essentially, you're advertising the company in two places with a single presentation.
According to the number of visitors recorded by SlideShare, one viral presentation received more than one million views within four days.
Here are a few other reasons to include presentations into your website marketing tools:
Approximately one-quarter of visitors find your company's presentation in search engines.
According to the Huffington Post, presentations often result in higher quality conversion rates from consumers.
Studies show people are more responsive to imagery. This means presentations may also boost brand authority on the Internet.
Most platforms for sharing presentations offer simple to use tools allowing you to create robust displays in a short amount of time.
4. Content Sharing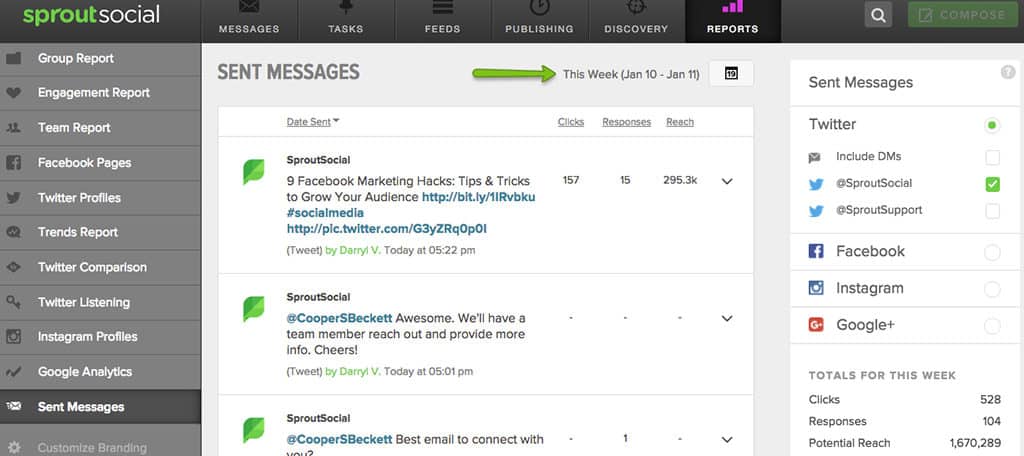 With all of the social media sites that are available today, it can be time consuming to update all of your accounts with every new post. This is why it's prudent to use content sharing platforms.
With a single post, you can update the most important social media profiles you use simultaneously. According to studies, most consumers are more likely to purchase goods and services from a company that is active on social media.
As nearly 90 percent of young adults in the US have a social account of some kind, it's necessary to keep these profiles active.
Here are a few of the most popular sharing tools:
Sprout Social: Sprout Social offers a variety of engagements as well as features such as keyword and location monitoring.
Buffer: Although Buffer doesn't have the analytics of other platforms, it's easy to use and has a limited free account.
Hootsuite: Hootsuite is a popular platform because of its extensive customization and detailed analytics regarding social activity.
5. Heatmaps Through Hotjar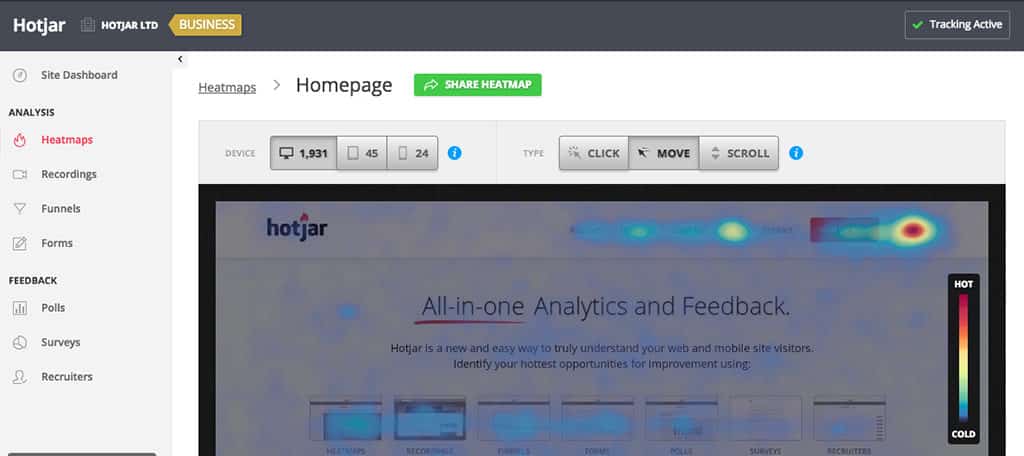 It's difficult to determine exactly what your visitors are going to find interesting when developing a website. This is where heatmaps come into play. Platforms like Hotjar will monitor how people interact with the site and show you where people are clicking and what content is getting the most attention.
This can be invaluable when determining optimized layouts and locations to place widgets and imagery. For example, studies show that visitors spend more than 80 percent of their time reading content above the fold of any given website.
However, the heatmap will also show just where exactly those visitors are going to on the web page.
Hotjar displays everything from clicks to scrolls that happen on your site. The data it collects can be monumental when determining future updates and additions. By examining what consumers are more engaged in, you can deliver a higher quality experience to your visitors.
6.Link Explorer
The free app, Link Explorer, is an extension of the popular "Moz" tools for SEO. It provides you with a wide range of data concerning your website, which can help you develop strategies to improve your online presence.
For example, Link Explorer will analyze how your site is performing online according to domain authority as well as page ranking potential. The website marketing tools of OSE include:
Inbound links and spam scores.
Determining which pages of your site are most linked.
What domains are the most influential for sending traffic to your site.
The anchor text that is the most pronounced.
A detailed report concerning social data and tracking over specific time frames.
7. Google
Google is more than just a search engine. It's one of the most utilized platforms on the Internet for marketing. The company offers a slew of tools to help you create better content, provide key website metrics, engage on social media and even boost local exposure in your immediate area.
Here are just some of the ways Google can help you cultivate and expand your business:
Adwords Advertising: Adwords is a pay-per-click advertising system that has many options for targeting a specific demographic. You only pay when someone clicks on the ad to either visit your website or call your businesses directly from smartphones.
Local Buzz: Google focuses search results of business content depending on a person's location. For example, a customer looking for pizza parlors in Google search will see local businesses before any others in the results.
Analytics: Google's analytics software is one of the most popular platforms on the Internet. It can give you data regarding how people use your website ranging from their physical location to what pages they find most important.
Find the Best Marketing System for Your Business
Website marketing tools can come in a variety of shapes and sizes. From engaging your fans on social media to promoting communication on the website, investing in these platforms can and will affect your online business.
Don't assume you're doing enough to engage your customers. In the grand scheme of things, there really is no such thing as too much marketing.