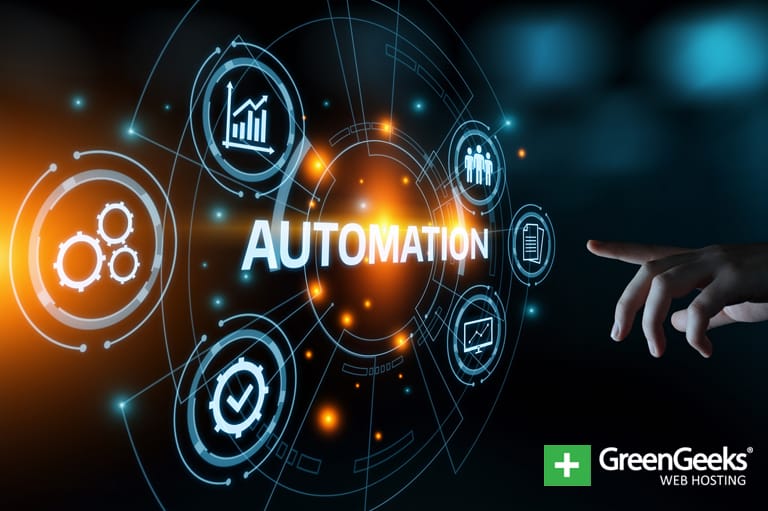 Starting, running, or managing a small business can be a difficult and often overwhelming proposition. But if you take a bit of time to identify repetitive or menial tasks, you can learn how to small business automation can help many of them. Doing so will allow you to increase productivity as well as profits. At the same time, you can decrease the stress that comes along with your small business.
Streamlining communications, both internally and with your customers, will also produce positive results. But is it even possible to automate communication while still maintaining a personal touch? Aren't machines and artificial intelligence the opposite of personal?
What we're talking about is small business automation. There are a lot of tools out there that can benefit you and your customers without completely removing the human element from your interactions.
After all, we need to communicate to sell any product. But it's easy to fall into a Catch-22. This is where you become too busy keeping up with day-to-day tasks to effectively communicate the value of what you're offering.
The move toward an automated business will help solve that problem. Automation doesn't have to mean a loss of customer service. Many forms of automation can actually enhance the customer experience.
Let's look at some of the tools you can use to make your life easier and the customer's experience better. We'll cover solutions for integration, marketing and sales, advertising, promotion, and management and communication.
1. IFTTT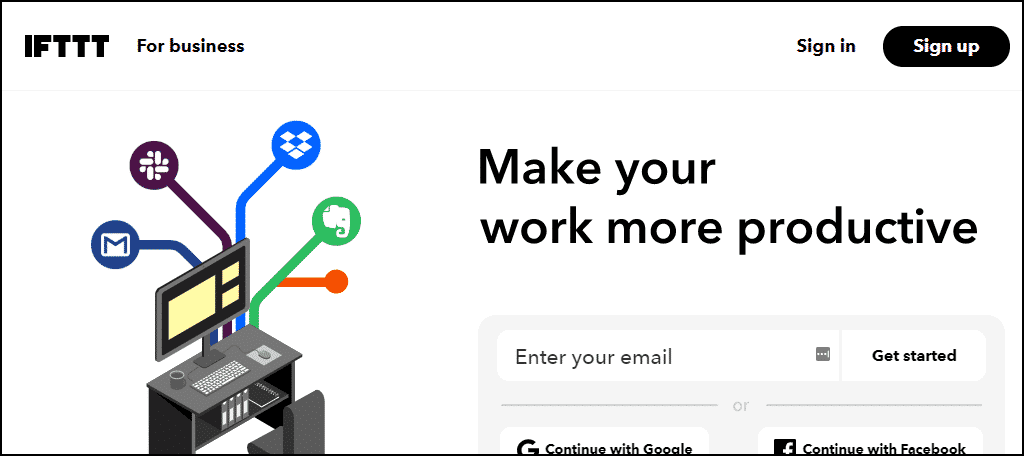 IFTTT is capable of creating automation between applications so you don't have to switch back and forth between different platforms, repeating the same tasks. With more than 600 apps and devices connected to IFTTT, the number of tasks it can help you automate is impressive.
Integration and automation mean being able to do things like automatically post to Twitter or Instagram whenever you post to Facebook (or vice versa). You can automatically respond to Tweets or even track work hours in a Google doc from your phone.
You can, according to IFTTT, get a notification when the international space station passes over your house.
Granted, few of us need to receive a notification when the international space station passes over our home. But it's a great example of the flexibility and integration between diverse applications that IFTTT can provide. Apps are supposed to save us time, and IFTTT delivers on that promise.
2. Zapier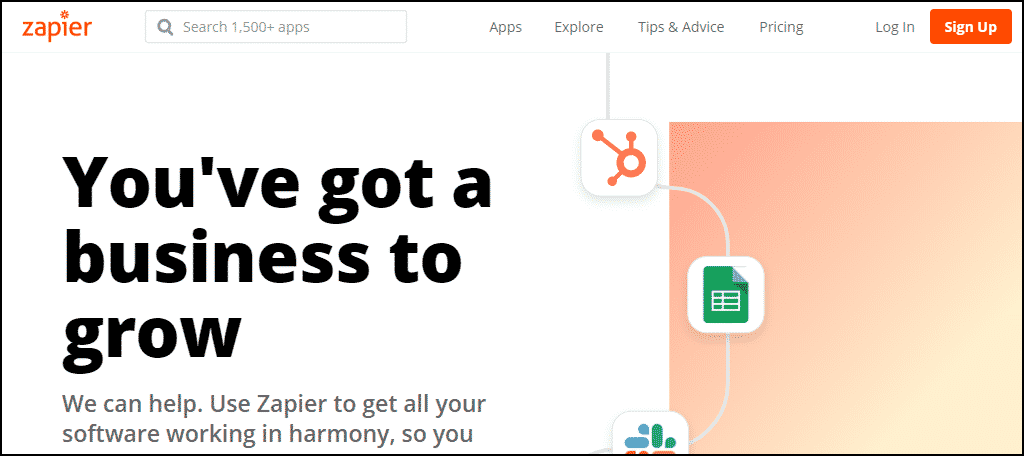 Zapier serves the same purpose as IFTTT: integrating applications and freeing you from repetitive tasks. You may prefer one interface over the other, but you should take the time to try at least one of the integration applications.
You will be pleasantly surprised by how comprehensive and flexible they are.
3. ActiveCampaign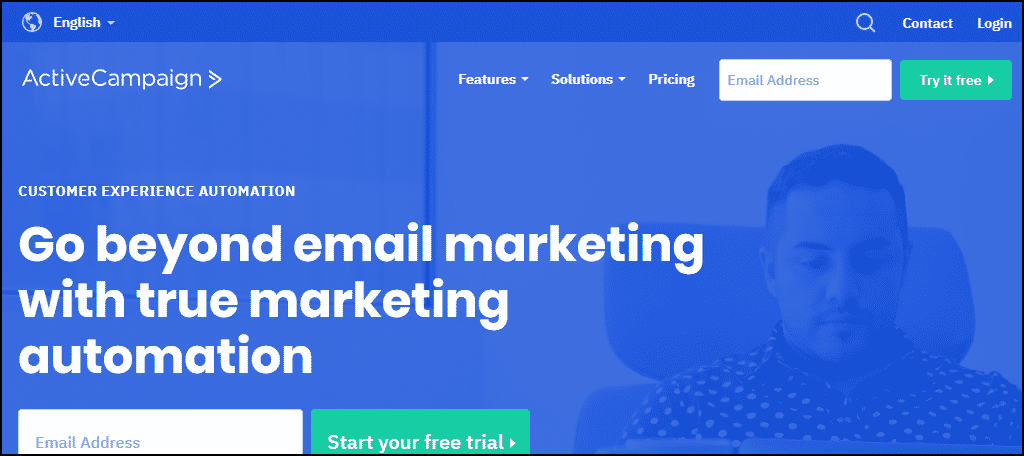 Moving on to the marketing and sales applications, ActiveCampaign is both a marketing automation tool and CRM. Built with businesses of all sizes in mind, ActiveCampaign is packed full of useful features at a price that's still manageable for a small business.
This includes automatically send abandoned cart reminder emails. You can track order fulfillment. Perhaps you need to send new customers tips and instructions.
Other features include things like using calculations based on repeat purchases, average order value, dollars spent, etc. to create special offers.
You can create win-back campaigns for customers who haven't made a purchase in a while – do all of that a lot more, and do it all automatically.
4. Leadformly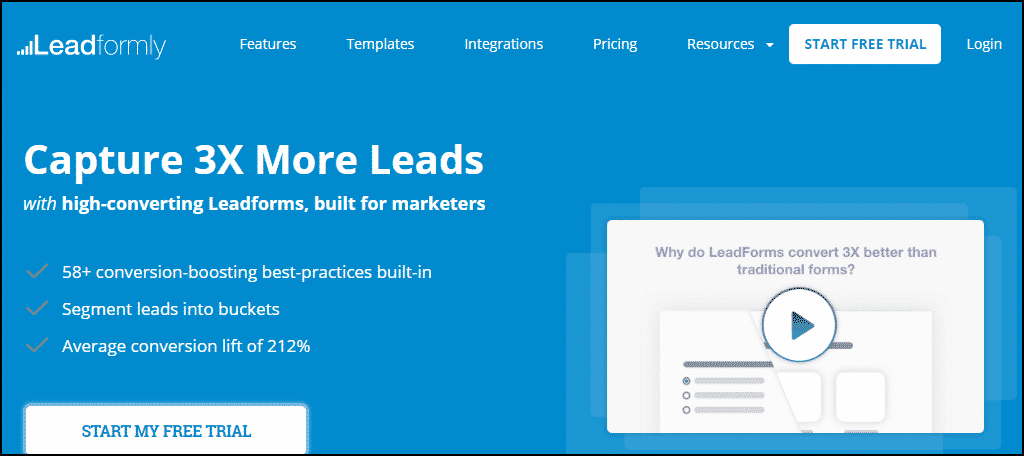 Leadformly integrates with ActiveCampaign to boost form conversion rates, and it does it in an exciting way.
It uses logic to ask visitors questions based on the information they are entering into the form, then segments visitors into those more or less likely to make a purchase. That allows you to spend more time on prospective customers and less time on those unlikely to buy.
5. HubSpot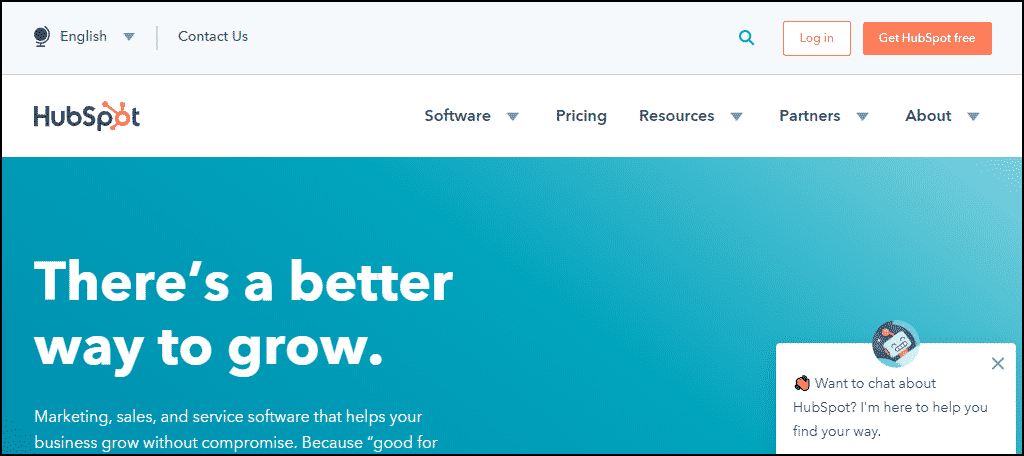 If you're looking for a free solution to help automate your sales, HubSpot provides many of the automated customer relationship tools that paid services offer.
The platform lets you create automated website interaction using contact forms and popups. HubSpot will even go out and find social media user matches based on the information your visitors provide.
The ability to thank someone for visiting your site or expressing an interest in your product can be just the kind of personal interaction that can lead to a strong customer relationship.
It could also potentially be a little creepy, so use your better judgment with those kinds of tools.
6. SalesAutoPilot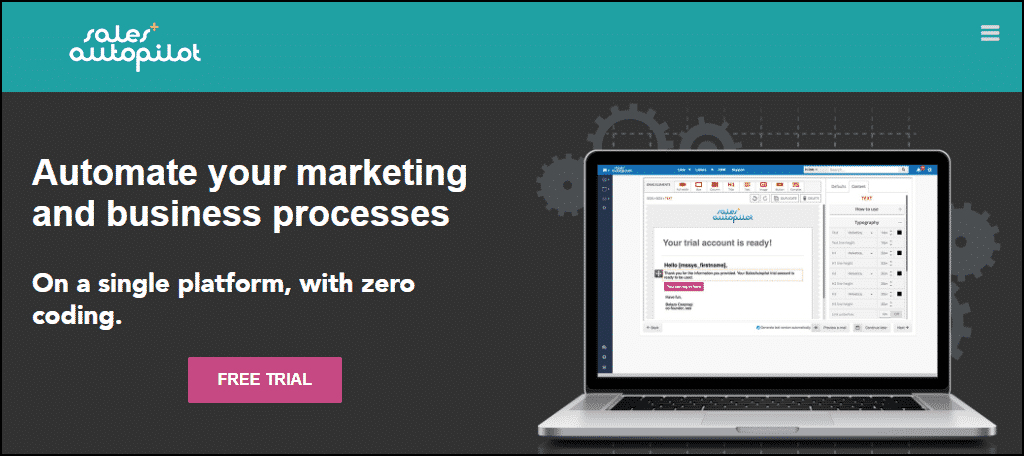 SalesAutoPilot is a robust email automation platform that offers a free version (limited to sending 400 emails per month). But even working within the 400 email limitation, you can get a good feel for how the system functions and whether it can be a useful tool for you.
Like most of the applications we're discussing here, SalesAutoPilot integrates with website content management systems, social media, and payment or eCommerce applications.
7. Emma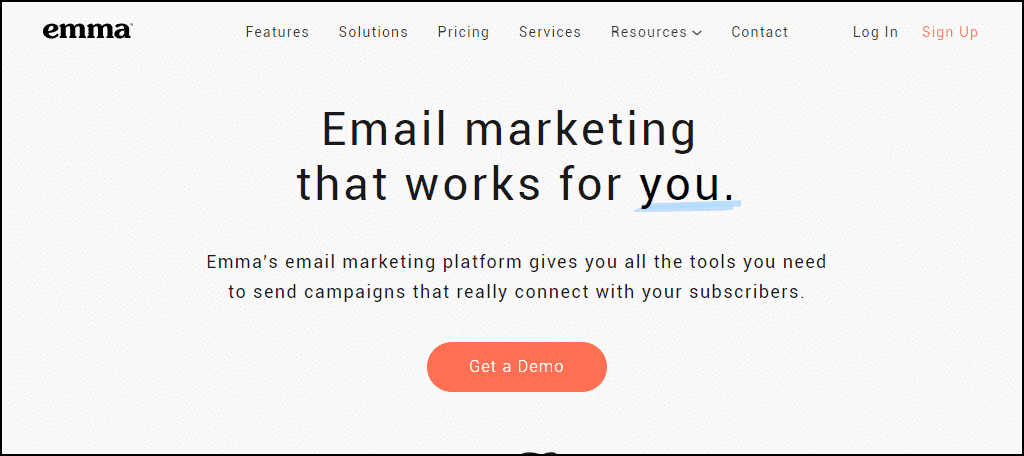 If you're looking for a more straightforward email automation platform rather than all the functions of a CRM, take a look at Emma. It provides, among other things, email sequencing. This is sending out pre-written emails at various steps of the ordering or fulfillment processes.
Emma also integrates with Zapier, which we talked about earlier, and Google Analytics.
8. ConvertKit
ConvertKit covers much of the same ground as Emma, integrating with Zapier and doing email sequencing.
However, ConvertKit also integrates with WordPress and WooCommerce, among other applications.
9. Google Ads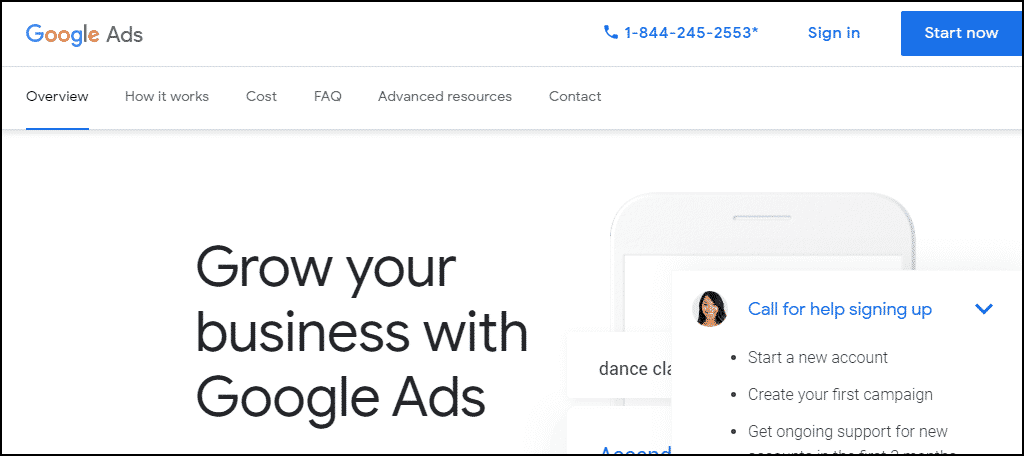 While there are many advertising networks and opportunities, the dominant player in pay-per-click (PPC) advertising is Google Ads. It's not the most straightforward system for a newcomer to navigate. But an investment of time will reward you with a flexible system that allows you to closely monitor your advertising spending to ensure that you stay within your budget.
And while Google Ads is not known for its automation abilities, that's quickly changing. For instance, features like bid rules will help control the conditions in which your ads will be displayed.
You'll also have access to Google Ads scripts to automate report generation, adjust bids, and refine your keywords lists. And, if you're comfortable writing code, the Google Ads API will help everything combine to provide a good, ever-expanding level of control and automation.
10. WordStream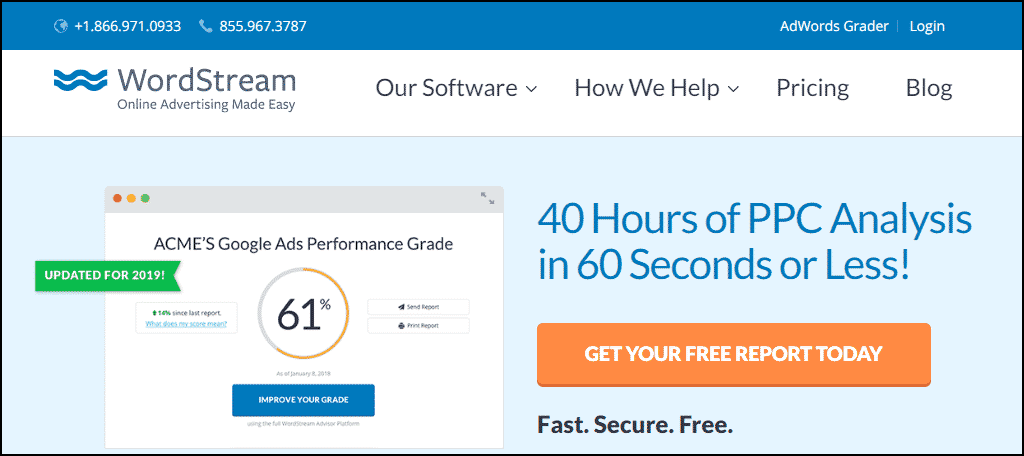 Using and managing Google Ads to your benefit can still be a relatively complicated undertaking. That has opened up a market for third-party applications that work to remove at least some of the layers of confusion from Google PPC advertising.
Most notably, WordStream. Check out their "20-minute working week" feature for a quick start. As you use WordStream, you will become more familiar with the moving parts of Google Ads, and find yourself working directly in the system more often.
Eventually, you'll be able to take greater advantage of everything Google Ads has to offer.
11. Hootsuite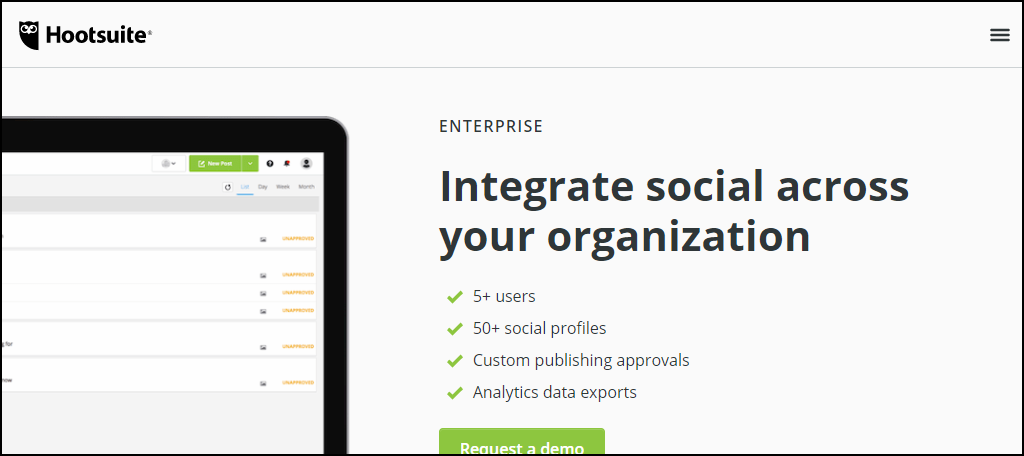 When it comes to using multi-platform social media tools for promotion, you can't go wrong with Hootsuite as an automation tool. HootSuite provides a very flexible interaction with social media accounts.
For example, you'll have the ability to follow other accounts and see and answer replies to your posts.
HootSuite's free plan allows a single user to post to three social networks and to schedule 30 messages per month. If you move up to their paid plans, there are no restrictions on the number of messages you can schedule.
12. Buffer
Buffer leans more toward being a scheduling application, lacking HootSuite's interaction abilities. But as a dedicated scheduling app, Buffer has the luxury of providing a more minimalist interface.
Buffer's free plan also allows a single user to post to three social networks but lets you schedule only 10 posts per month per social account.
Buffer's paid plans are less expensive than HootSuite's. But even for paid plans, Buffer restricts the number of posts that can be scheduled. That being said, most small businesses will find Buffer's post scheduling limits more than adequate.
13. Revive Old Post
While Hootsuite and Buffer both integrate with WordPress (to an extent), there are others to consider if you use the popular content management system.
If you're looking for a WordPress plugin that will re-post your articles on a regular basis, look no further than Revive Old Post. If you have a lot of posts in your WordPress blog, a plugin like Revive Old Post can automatically add older articles to your social media accounts.
Of course, "reviving" posts is only useful if you have a lot of posts to revive. And the posts have to be "evergreen," meaning not too topical or related to specific news stories.
But if you have a lot of evergreen content, re-posting articles will draw in new visitors. The Revive Old Post plugin can be installed for free, but there is a licensing fee to unlock "pro" features.
14. Recurpost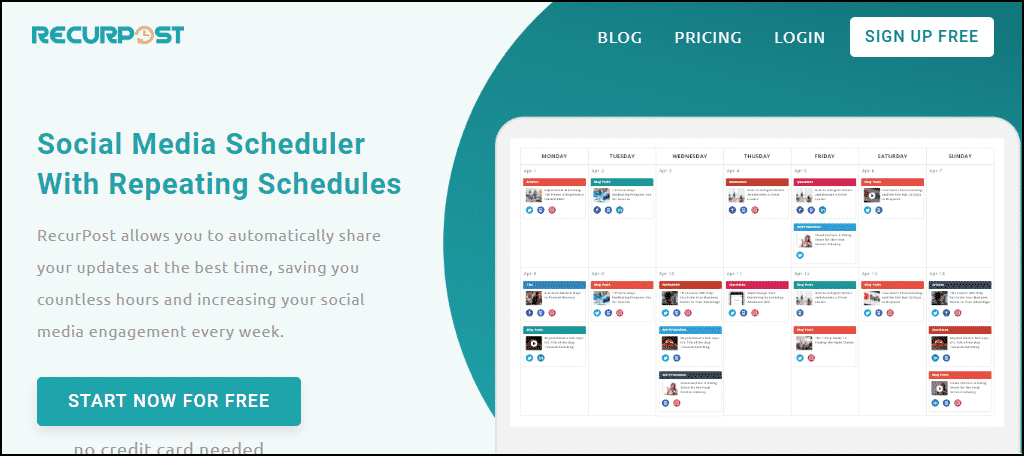 Recurpost performs similar old-post-revival automation, but it does so from an application rather than a WordPress plugin. It has a free tier, which is useful but limited to three social accounts.
Both Revive Old Post, and Recurpost track clicks back to your blog from the social media posts.
15. Slack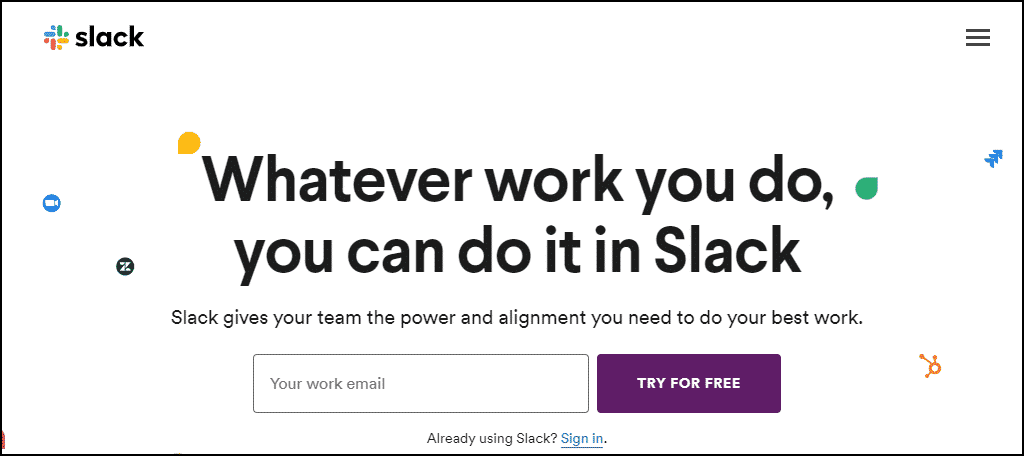 Slack is a remote communication and collaboration tool used by thousands of small business teams. You can send messages in group channels or privately, share documents, and even do video conferencing.
Slack has a pretty useful free version, which is capable of one-on-one video connections. Group video conferencing is available on the paid versions.
16. Asana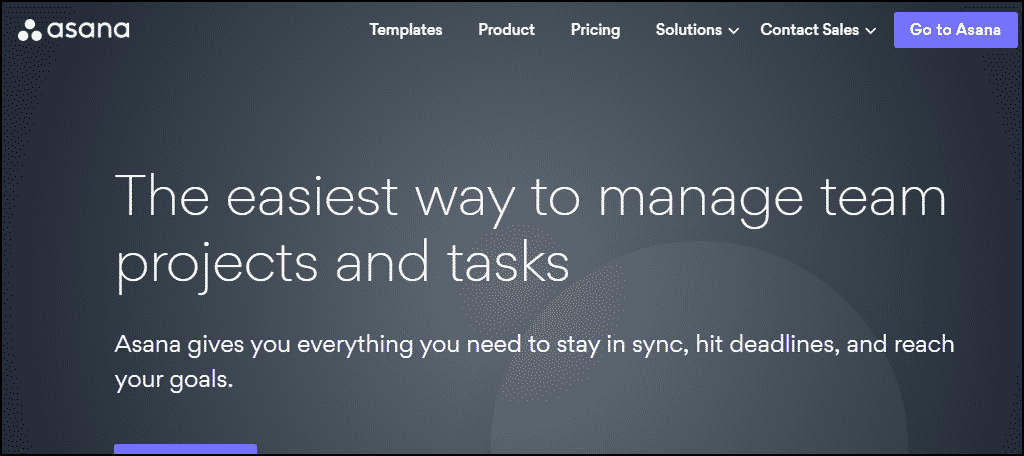 Asana is a team project and task management application. It has messaging capabilities but is more geared toward project management than communication.
Asana also lets you map out steps, stages, and timelines as well as integrating with Outlook, Google Calendar, and about 100 other applications.
17. Join.Me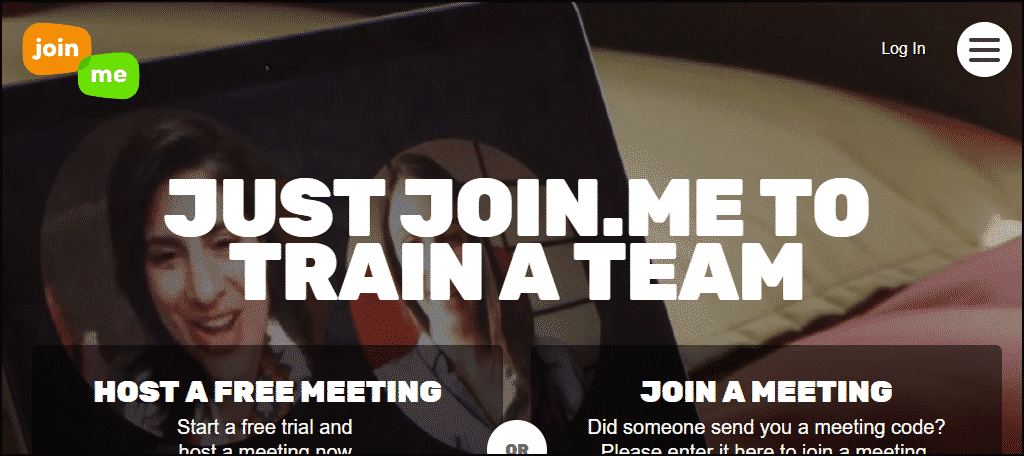 If you've ever been frustrated by the performance or cost of the "big" video conferencing applications, you might want to try Join.Me. It's free to try and has a simple, reliable interface for video conferencing and screen sharing.
Join.Me also integrates with many of the applications we've discussed here.
18. Google Docs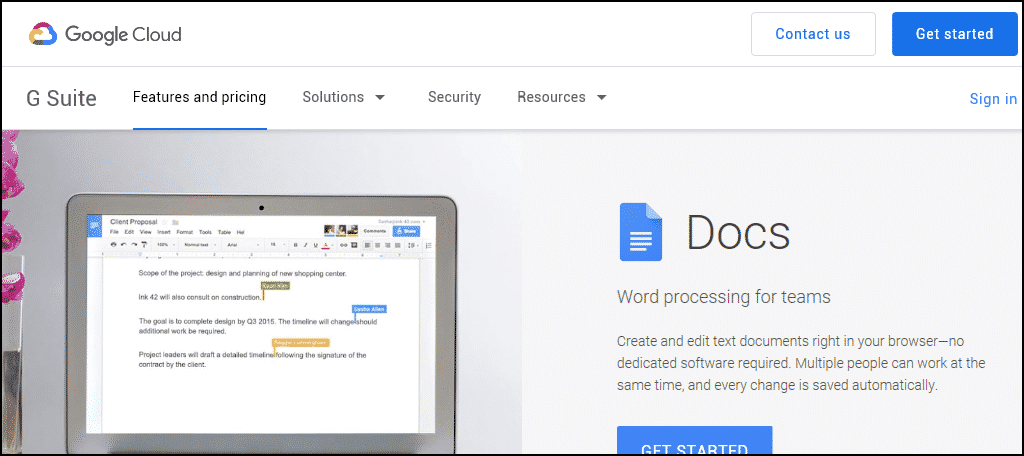 A tool that probably needs no introduction is Google Docs. Bare-bones, like most Google products and packing a lot of punch, Google Docs has become the de facto standard when it comes to sharing files, presentations, or doing document collaboration.
Millions of people use Google Docs, which can make onboarding new team members quick and easy.
19. Grammarly
If you run an online business, everything your customers or potential customers know about you was written. Images can convey a lot of information about a company, but for most of us, words are the core of our message.
If you type anything meant for public consumption, you need Grammarly.
I know what you're thinking. "Come on. I know how to write. I don't need some spelling app." That's what I thought too. Then one day, I ran an article through Grammarly, and I was surprised (embarrassed) by how many small details I'd overlooked.
Grammarly is much more than a spelling app. Grammarly runs as an application on your computer or as a browser plugin. The browser plugin is handy since it integrates itself into all the writing you do online.
This includes things like the WordPress editor, YouTube video descriptions or even when adding a comment to someone's blog post.
The bottom line is you can have the most excellent business idea the world has ever seen. But if your writing contains errors, many visitors will see you as unprofessional.
It may even cause them to take a negative view of your product.
20. Calendly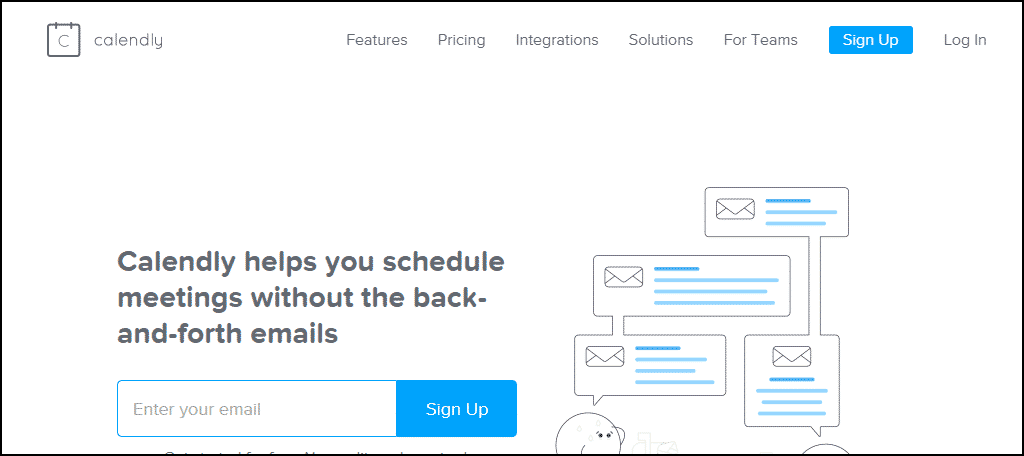 Calendly is a calendar application that can save you a lot of time when scheduling meetings or phone calls. When you email someone about a meeting or call, just set your availability time preferences in Calendly and add a link in your email.
The recipient picks a time that works for them, and the meeting or call is automatically added to your calendar.
21. Brightbook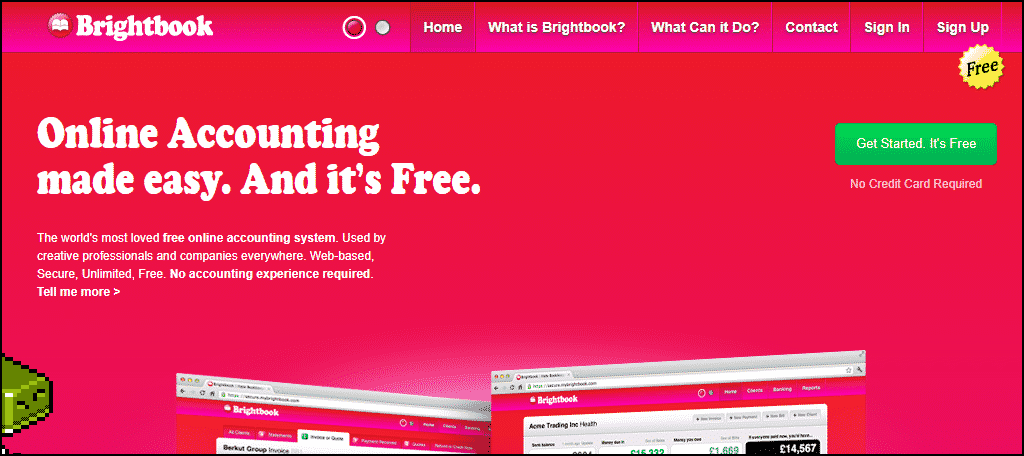 Finally, you need to keep track of the money, right? Brightbook is a free online accounting application that's perfect for a small business or solo entrepreneur.
It includes things like invoicing, banking, tracking receipts for bills, online payments and much more. Brightbook also supports a variety of currencies, which means it may be great for your specific locale.
Automation Will Never Completely Replace the Human Touch
No business can be automated from day one. It's crucial to be very hands-on when you're just getting started. That's the only way to find out what works for you and your customers.
But as time goes on, you should be able to identify areas where automation could benefit both you and the consumer base. It's important, though, that you don't let automation hurt customer service and satisfaction.
It can be a fine line to walk, but it's good to have some automation tools that you can implement when the time is right.