Backlinks still play an important part in search engine optimization. However, it's all about getting high-quality backlinks today. And the more relevant links you have to your content, the better you appear in search results.
But not all backlinks strategies work the same for everyone in every situation. What works exceptionally well for one may not provide the same results for another. But you won't know what works for you unless you try.
What is the Importance of Backlinks?
Think of backlinks as a kind of "vote" for your content. The more of these votes you have, the more Google views your content as high-quality. As a result, the search engine will move your posts and pages closer to the top.
Unfortunately, it takes more than just a simple backlink to trigger this effect.
Part of Google's crackdown process is to eliminate spammy backlinks. Which means you need links from authoritative and relevant sources.
Something you should consider is how the majority of content on the Internet does not receive traffic from Google search. And more than 55% of pages do not have a single backlink.
Which goes to show that without votes to your content, you'll find it harder to succeed on the Internet.
Today, I'll show you how to get quality backlinks to your site. In the end, though, it'll be up to you to put in the effort to attract attention to your website.
How to Develop a Strategy that Works for You
The best way to fine-tune any successful strategy is through trial-and-error. From creating YouTube videos to producing viral content, it all starts with figuring out what works and what doesn't.
And a backlink strategy for SEO is no different.
This means you might have to try a few different methods to find the perfect path for your own content.
1. Always Create High-Quality Content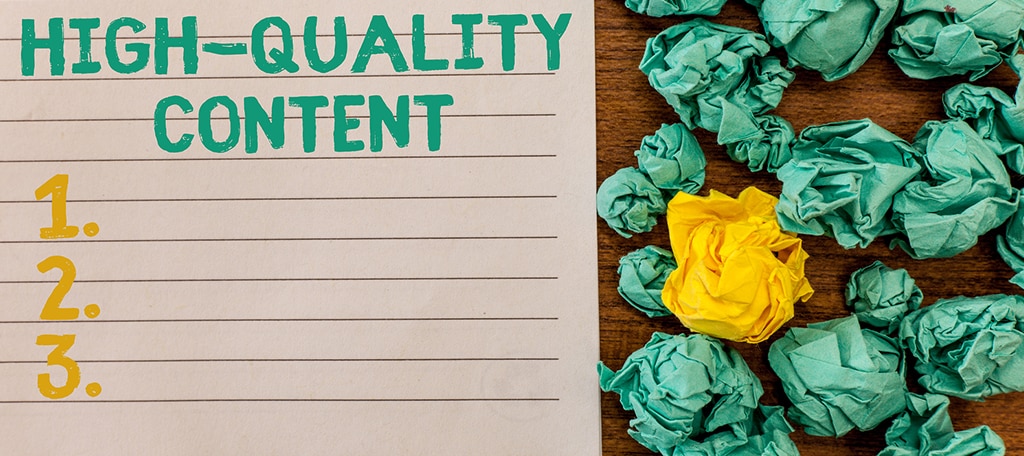 Creating something someone wants to read will always benefit the site. Addressing questions and what people search will get the attention of many.
And if you create something of particular value with solid information and facts, others will link to you as an authoritative source.
Don't just throw an article together simply because you need to write something for the day. Provide the best information possible while trying to create viral content.
Now, not all in-depth pieces of content will go viral. But it will increase the likelihood of attracting an authoritative source to link back to your article.
2. Find Broken Links
A lot of pages on the Internet are plagued with broken links. And because these elements hurt SEO, many webmasters are open to the idea of replacing them with active content.
Reach out to sites which complement your own. Ask these webmasters to replace the broken link with one to a similar article on your website.
It helps the website developer by avoiding a penalty from Google while making you appear better in search.
The Internet is full of tools to find broken backlinks. For example, you can install the LinkMiner Chrome plugin and analyze any website you visit.
You can also use the Moz Link Explorer to analyze domains.
3. Publish Personal Case Studies
Offering original research with definitive facts and information often works well to get the attention of others. And if you provide evidence to support various claims, it's easy to be cited by an external source.
Just about any industry, business or market can create a case study. For instance, I know of one fitness website which shows data regarding how many calories people can burn just playing the Xbox Kinect.
It's all about delivering a new perspective of a problem or providing solid facts regarding a point of interest for your target audience.
4. Publish Free Digital Resources
Free tools and other digital resources are great for getting quality backlinks. From web-based apps to eBooks, delivering something of value to the industry piques the interest of many.
While this requires a bit of monetary investment in some cases, it's often worth the expense. But to start, why not publish an eBook about the best methods to use your products or services?
Think of the free tools you use for creating content, and then realize just how many backlinks all of them have.
5. Get Attention of Influencers
Industry influencers are a great source of content. Of course, you'll need to get their attention.
A simple way to do this is to:
Create a piece of content featuring the influencer. Highlight something special or extraordinary he or she has done recently.
Contact the influencer and inform him or her about the article, either through email or social media messaging.
Another simple method is to contact the influencer directly and request an interview. You may be shocked by how often they are willing to say, "yes."
Once the article is published on your site, the influencer may then feel obliged to link back to your article from his or her own website. It's a way to share with the influencer's audience.
Now, not all influencers will do this. If they don't link back, at least you have a good and solid piece of content for the website.
6. Linking Your Mentions
Not every mention of your brand or name will have a link on the Internet. And depending on the circumstance, this could be a great loss to backlink strategies.
Find websites which mention your brand or name and contact them directly. Politely ask for a link to your domain.
You could even offer reciprocal links by creating an article about the site doing the mentioning.
To find these mentions, you can always set up a Google Alert. It's easy and free.
7. Create More Lists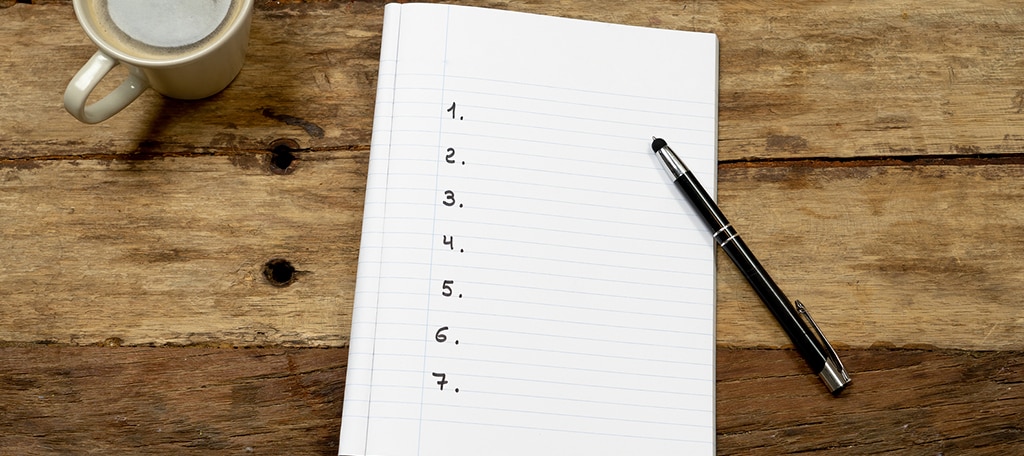 List content, or listicles, work exceptionally well on the Internet. They are among the most shared on social media and often have the highest click-through rate. Listicles also work well to gain backlinks.
In fact, adding numbers could increase a click-through rate by 36%!
After all, you're reading this one, right?
8. Reclaiming Lost Links
Sometimes you'll get a backlink only for it to become lost over time. This can happen for a variety of reasons. For instance, the publisher could have deleted the article on his or her page…and your link along with it.
However, sometimes links are removed in lieu of better sources. In this case, you can update your content and ask the publisher for reconsideration.
To find these lost links, Ahrefs has a good tool available. It lets you see where those links are lost and helps you reclaim them.
9. Add More Visual Elements to Content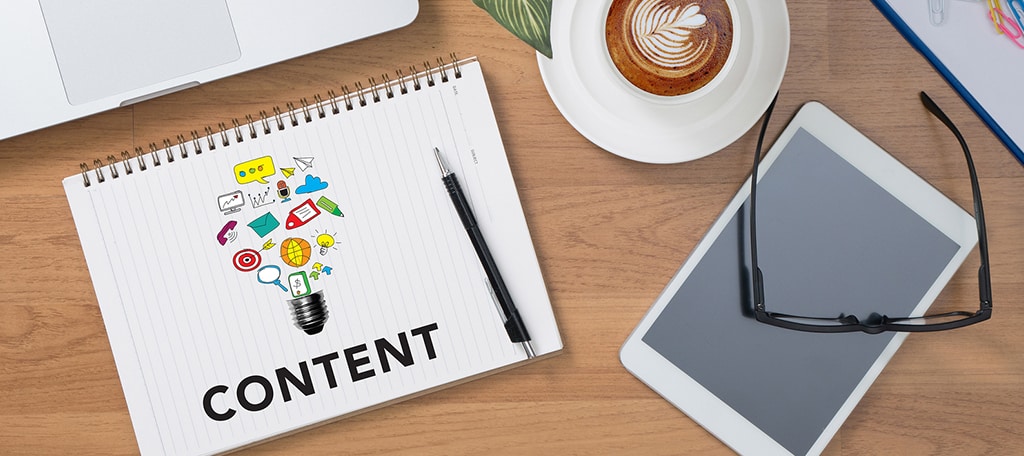 When it comes to retaining information, humans are 65% more likely to do so up to three days later when an image is involved over plain text. This is part of the reason why images on websites and social media are so important.
Images also increase the likelihood of shares and backlinks. This is exceptionally true when you create infographics that are rich in detail.
You don't want to over-burden your content graphics, though. Speed is still a factor, and each image you add slows the website slightly. But not providing enough images may hinder your backlink building strategy.
You need to find a good balance for your purpose.
10. Change Homepage Links to Article Links
Sometimes, webmasters of other sites will link to your homepage instead of an actual article they are referencing. While this does good for the homepage, it doesn't really help individual pages on your site.
Using various backlink tools, you can find what sites are linked directly to your homepage. Then, send them a friendly email asking if they could link to the article instead of the homepage.
Many webmasters will do so, especially if you approach them in a respectful and conversational manner.
11. Add Video to Website Posts
As many as 45% of people will watch more than an hour of video each week on Facebook or YouTube. There's no doubt that video plays an important role in content on the Internet.
Adding videos to website content works by giving your visitors two different methods of absorbing content: reading text and watching a video.
Offering this rich format has potential as a great backlink strategy for SEO. This is because people are more likely to share and cite the page providing the information.
12. Jump on the News Bandwagon
There's no doubt that evergreen content is ideal for generating content over the long-term. However, there's nothing wrong with diving into news and trends for the industry.
By publishing time-sensitive topics, you could pique the interest of other news outlets who may link back to your content. This is especially effective if you have some insider information or have a unique take on the topic.
Plus, it's a great way to get people visiting the site and reading other pieces you have available.
13. More Guest Posting
Creating guest posts is often effective for a variety of reasons. It gets your name out there, improves branding and helps generate traffic as well as being a boon to a backlink strategy for SEO.
There are two ways you can find sites to publish guest posts:
Using Google Search
Search Google for terms like, "keyword" guest post. There are plenty of variations for this search, and they usually produce results of sites open to the idea of letting you create guest posts.
Direct Contact
Some webmasters will flirt with the idea of allowing guest posts even when they don't publicly state as such. Contact them directly and open a dialog. 

Just make sure you're writing for sites that are relevant to your own. If you own a camping equipment online store, you wouldn't want a link from a site about used cars.
14. Promote a Success Story
People love hearing about success stories regarding a variety of topics. It helps them make purchasing decisions and can lead to backlinks quoting your results.
This works well for local businesses. For instance, you could sell your story to a local news organization while asking for a link back to your site in the online publication.
Of course, you'll need a good story to tell, though. But in any case, a good personal or business success story on your own site may generate quite a bit of traffic…especially if it inspires others to take action.
15. Beat Out the Competition for Backlinks
What if you have a superior piece of content to the competition but don't receive the backlinks? Website owners may not know your content exists, and they use the first source they come across.
There's nothing wrong with contacting the site owner directly and asking if they would consider using your source instead. In fact, businesses have been doing this for more than a century.
The trick is finding these potential backlink sources. Using something like Monitor Backlinks is a great tool to see stats regarding these as well as the competition.
16. Make it Easier to Link Resources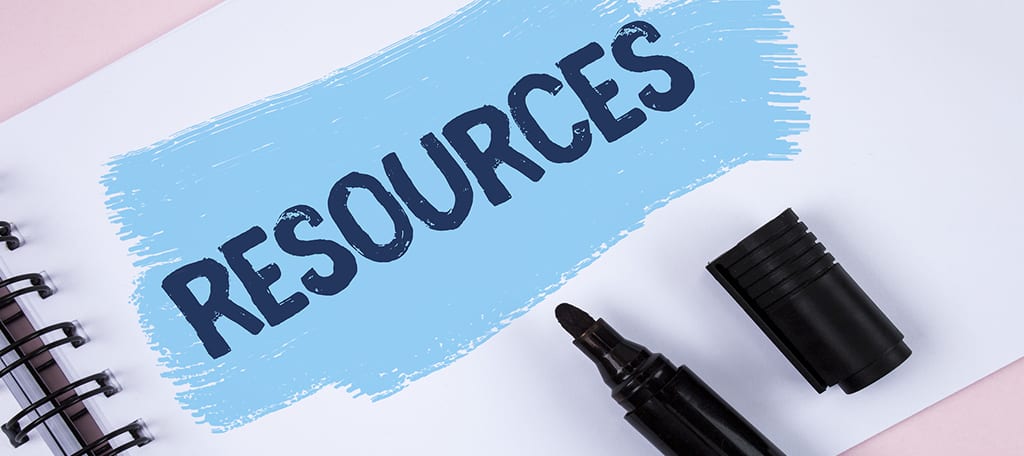 Providing copy-and-paste snippets for others to share your materials makes it easier for them to post on their websites. Some online tools will have buttons users can click to save the URL to the computer clipboard so they can share or use the link.
For example, a lot of infographic developers will add a "Share this on your site" section and provide the exact HTML code.
This acts as a kind of call to action. If the visitor finds value in your materials, he or she is more likely to link to it if you give them a reason.
17. Proper Comment Linking
The comment section of many websites will ask for website URLs. Now, a lot of spammers try to game this by creating poor backlinks to irrelevant or scamming sites. However, it can provide a great high-quality backlink if done correctly.
First, find a website that is relevant to your own. Second, provide an insightful comment about the article. Third, add your URL if there is a space provided.
I've seen this work on several sites quite effectively. Just make sure you're offering something of value in the comment section. Webmasters have no problem adding your info to a blacklist of spammers.
18. Being Part of a Community
Not all backlinks need to come from in-depth guest posts or providing valuable, sharable resources. In fact, just belonging to certain communities is often part of backlinking strategies for many.
For instance, answering questions on sites like Quora, Reddit, and other forums can be a great source of traffic. Even though many of these communities use NoFollow attributes in links, they can still boost human click traffic.
This is especially true if you offer a definitive answer to a topic or provide incredible insight. It's one of the reasons why many content marketers will spend time answering questions on Quora and Reddit.
And the more visits a page receives, the better it appears in search results.
Use your website's content as a way to cite and expand on your answers.
Build Your Own Quality Backlinks Today
Backlink strategies vary across industries. But they are worth the time to find effective methods that work for you. It could lead to more traffic, visibility, sales, and leads.
And best of all, most of these can be done without spending a lot of extra money.