Beaver Builder is one of the most popular page builders for WordPress. And while Beaver Builder can work with most WordPress themes, using themes built specifically for it can get much better results because it is an optimized experience.
Beaver Builder is a traditional drag-and-drop page builder for WordPress. Users can build any kind of page and choose from a host of templates that can give them a head start when it comes to building a site.
A theme built for Beaver Builder includes a variety of design options that are usable in the Beaver Builder editor, alongside a variety of templates that you can utilize to build your site. WordPress has a ton to choose from, which makes picking the best ones difficult.
Today, I will share the best Beaver Builder themes to use in WordPress.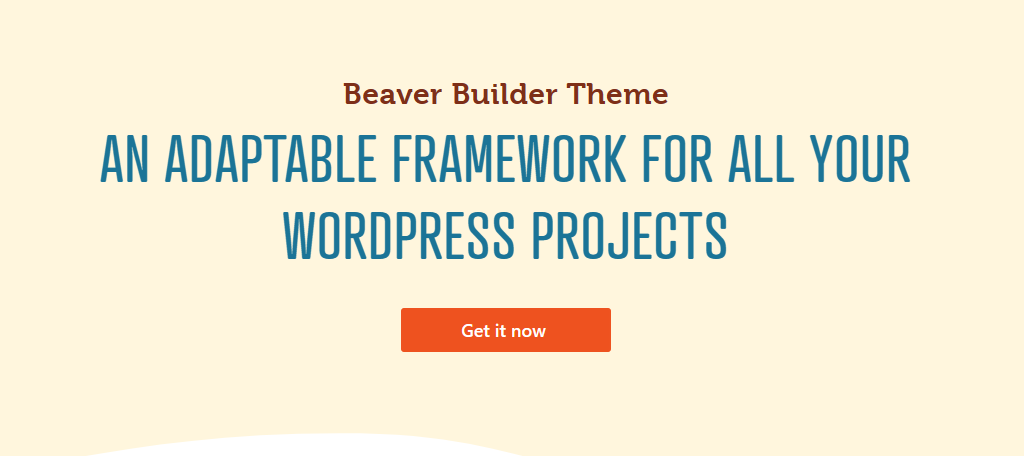 Beaver Builder is a huge platform, as such, they actually have an official Beaver Builder Theme that you can install on your website. As you can imagine, a theme built by the same team is going to be one of the best options to use, and this is no exception.
Essentially, this theme is a framework that you can use in conjunction with the plugin to design a full website.
It utilizes the Bootstrap Framework to deliver an optimized CSS experience. In terms of design, this theme offers you a variety of layout options for things like headers & footers, and much more. And you get amazing site performance to boot.
Seriously, since this theme is more like a framework, it is very lightweight, which means your site is going to load really fast. You can also expect full compatibility with other popular plugins like WooCommerce in the WordPress space.
Benefits of Using Beaver Builder Theme:
Gain access to a dedicated support team that is knowledgeable about both the Beaver Builder plugin and theme
Can be used on an unlimited number of sites
Built by developers for developers
Choose from hundreds of Google Fonts
Excellent CSS framework thanks to Bootstrap
Astra is one of the best themes in WordPress for any niche, which is why it is the most popular theme on the platform. It is highly customizable and compatible with most major page-building plugins like Elementor and Beaver Builder.
As such, it is the perfect theme to build a website with as it really offers a lot at an affordable price point.
One of the biggest draws of Astra would be its incredible library of site templates. You'll be able to choose from over 240 templates which means there is really something for everyone. The templates are professionally designed and ready for use out of the box.
Of course, you can use your favorite page builder, Beaver Builder, to edit them.
Astra also delivers an amazing site performance, which typically gets nearly perfect scores across page speed tools. There's a reason it's the most popular theme, so be sure to see why.
Benefits of Using Astra:
No coding skills are required to get the best performance out of Astra
Easily choose your typography and color options throughout your website
Choose from multiple layout options to better suit your brand
Fully compatible with WooCommerce to handle all of your eCommerce needs
Build your own headers & footers with Astra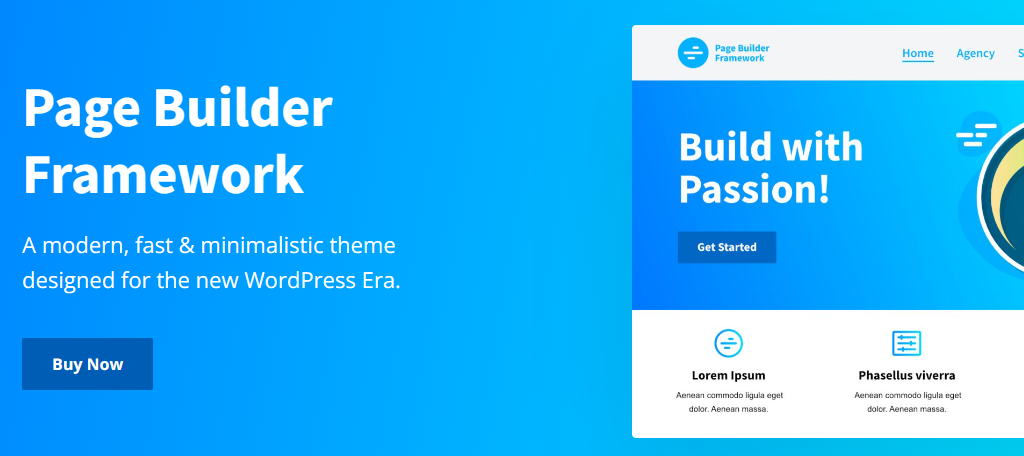 Page Builder Framework is an interesting theme as it was made with the idea that the user will use a page builder plugin alongside it. The theme supports all of the major players like Beaver Builder, which makes it a great choice regardless of the plugin you use.
Since the theme leaves the customization options to the plugin, it is incredibly lightweight, which helps create fast load times.
That said, there are plenty of features and add-ons to choose from for this theme. For example, you can create sticky navigation menus for users or white label the theme to ensure your brand is the only one on display.
This is all done through a modular approach, which really helps site performance. Put simply, each feature is added separately as a module, which means you won't have any unused features weighing your site down.
Benefits of Using Page Builder Framework:
Includes multisite compatibility for entire networks
This theme is translation ready with support for WPML and other translation plugins
Gain access to powerful accessibility options to ensure your website is accessible to everyone
Includes support for digital downloads, including selling theme
Generates its own child theme to help you customize the theme
Many businesses today are opting for a one-page website for a variety of reasons, and there are many themes that specialize in this. One such is Potenza and it is compatible with all of your favorite page builder plugins like Beaver Builder.
While a one-page website might sound easy to build, it is actually much more challenging than it sounds.
You see, you actually have to condense an entire website to a single page, which isn't always easy to do. The Pontenza theme can help by offering great design choices that help you include all of the important information.
When integrating with Beaver Builder, you'll have an incredible selection of design tools and options at your disposal. and the best part is that this theme is optimized for mobile users, so you don't have to worry about it looking bad on a mobile device.
Benefits of Using Potenza:
This theme is fully compatible with WooCommerce to sell products and accept payments
Choose from a great selection of custom typography and Google Fonts
Easily change the color scheme of your website in a few clicks
Create global sections that you can reuse throughout your website
Configure a sticky menu to always follow visitors to help them navigate your site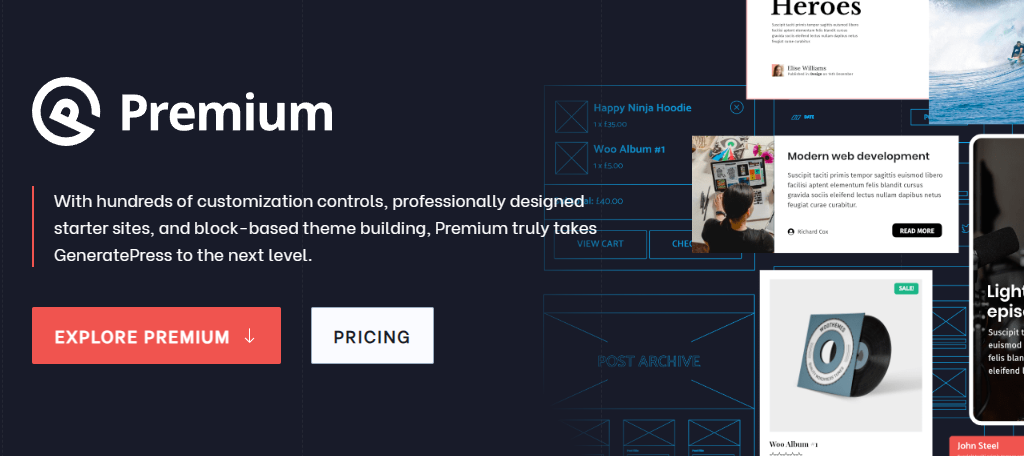 GeneratePress is another wildly popular theme for WordPress that supports Beaver Builder. In fact, it is even compatible with the Beaver Builder add-ons like Beaver Themer and more. This gives you great synergy and additional options to use when designing.
At its core, GeneratePress is an impressive theme that offers you creative freedom with a robust toolkit.
One of its strongest features would be a huge library of pre-made websites and pages that users can take advantage of. This can help you save a lot of time when building a website from scratch, Each one is professionally designed and ready for use.
When it actually comes to building your website, GeneratePress utilizes a block-based builder to allow you to quickly build pages. These pages can also be edited using Beaver Builder, which gives you a lot of combinations when it comes to page design.
Benefits of Using GeneratePress:
Include infinite scrolling on your pages to keep showing users-related content
Gain access to mobile header options to better serve mobile users
Easily add sticky navigation menus to help users navigate your site
Fully compatible with WooCommerce to handle all of your eCommerce needs
Developer friendly with custom hook support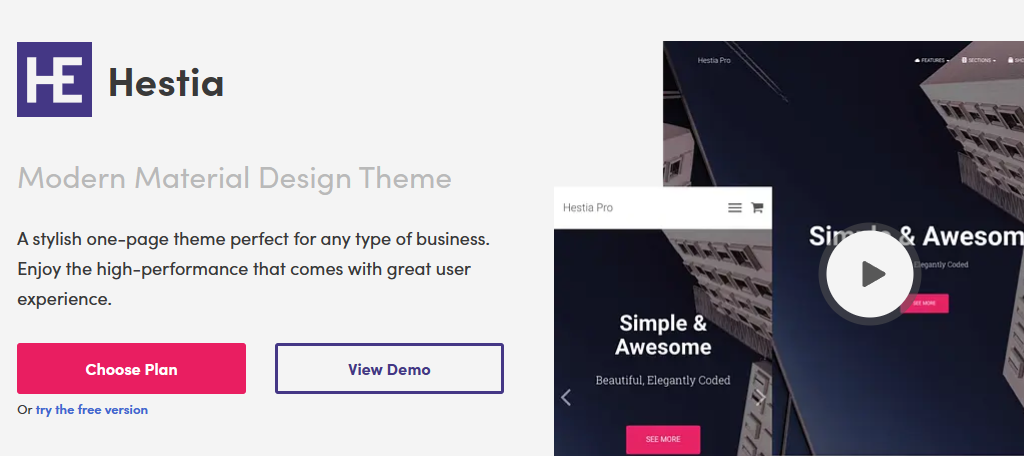 Hestia Pro is another popular multipurpose theme that works great with most page builders like Beaver Builder. It offers great site performance and a versatile tool kit that can make any kind of website.
And by combining it with Beaver Builder, you'll have all of the design and customization options you could ever want.
As is common with multipurpose themes, you'll be able to choose from a huge library of starter websites and demo content. All of it can be installed in a single click, which makes it a great choice for beginners.
One of its strongest features would be its compatibility with WooCommerce. Building an online store is challenging, but Hestia Pro delivers two ready-to-use store designs that you just need to import products into.
Benefits of Using Hestia Pro:
Easily customize your theme by using the theme Customizer
Create an image or video slider as your page header
This theme is translation ready with RTL support
Create expansive megamenus to help users find what they are looking for
Clean coding practices ensure that your website loads fast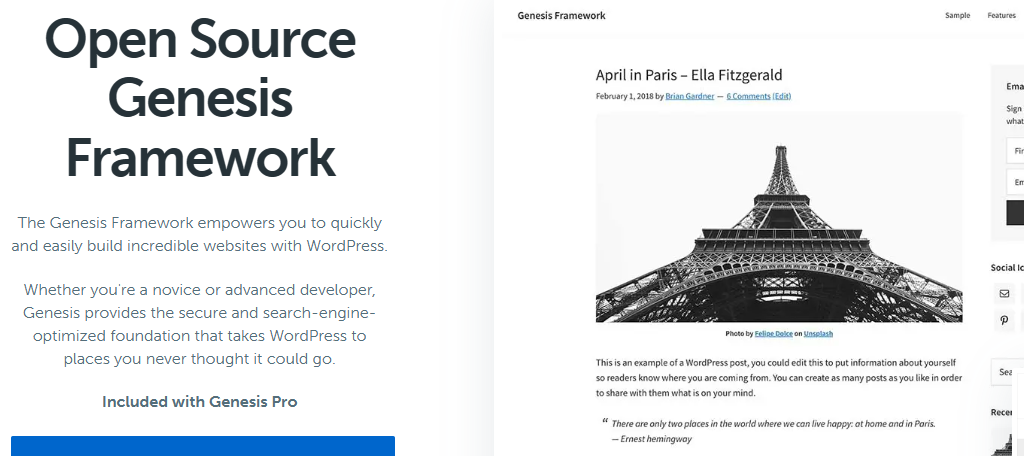 The Genesis Framework is another popular WordPress theme that delivers a minimalistic approach to web design. With it, you can really let your content be the center of attention instead of your page design.
And of course, to be part of this list, Genesis framework is fully compatible with most page builders including Beaver Builder.
As you might expect from a minimalist theme, there's not much to talk about when it comes to the basic design. Instead, you'll need tools like Beaver Builder to really customize the pages if you want to add standout elements to the site.
One of the more useful features that businesses can take advantage of would be the logo uploader. With it, you can easily upload your logo throughout your website to ensure it is properly branded. Overall, it's a versatile theme that is worth checking out.
Benefits of Using Genesis Framework:
Includes a variety of accessibility options to help any user have a great experience
This theme is pre-styled for WooCommerce
Mobile responsive design ensures your website looks great on any screen size
Setting up this theme is quick and easy with a one-click setup
Easily configure the theme settings in the theme customizer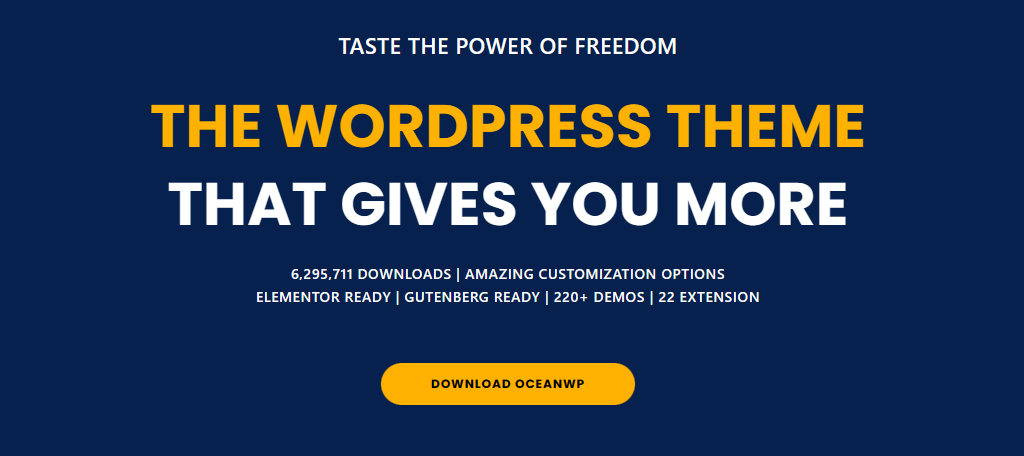 OceanWP is one of the most popular WordPress themes out there and for good reason. It has a long list of compatibilities with other major WordPress plugins like WooCommerce and page builder plugins like Beaver Builder.
This is only one reason why it is so popular, it also has a robust selection of features that developers will find useful.
OceanWP has one of the largest collections of templates and demo content on this list with over 220 options to choose from. This makes it a powerful choice for any website as there really is something for every occasion.
It's worth pointing out that OceanWP includes a free version that is also compatible with Beaver Builder. It's a great way to test out the theme before purchasing the premium version.
Or, you may just be satisfied with the free version.
Benefits of Using OceanWP:
This theme is translation ready with RTL support
Lightweight design ensures that your website pages load fast
Intuitive design makes this theme one of the best options for beginners
Includes a host of accessibility options to ensure users have the best experience
Create reusable custom sections for your website
Customify is another popular theme made to be used with your favorite page builder plugins like Beaver Builder. As the name may imply, it is a theme dedicated to offering users as many customization options as possible regardless of where they come from.
It utilizes a real-time editor, which allows you to see all of the changes you make in real-time, which is great for beginners.
After all, visualizing what a specific choice will have on your website comes with experience. Being able to see it immediately helps you avoid simple mistakes. Customify has a big focus when it comes to eCommerce with WooCommerce compatibility.
One of its most unique features would be the custom header and footer builder. This allows you to fully utilize these widget areas to the maximum effect. For instance, you can build a footer with multiple columns to fit more content.
Benefits of Using Customify:
Lightweight and speedy design ensure pages load fast
Gain access to dedicated email support to get your questions answered
Edit pages while in a mobile view to ensure a great mobile experience
Gain access to premade websites that are ready for use
Importing demo content just takes a single click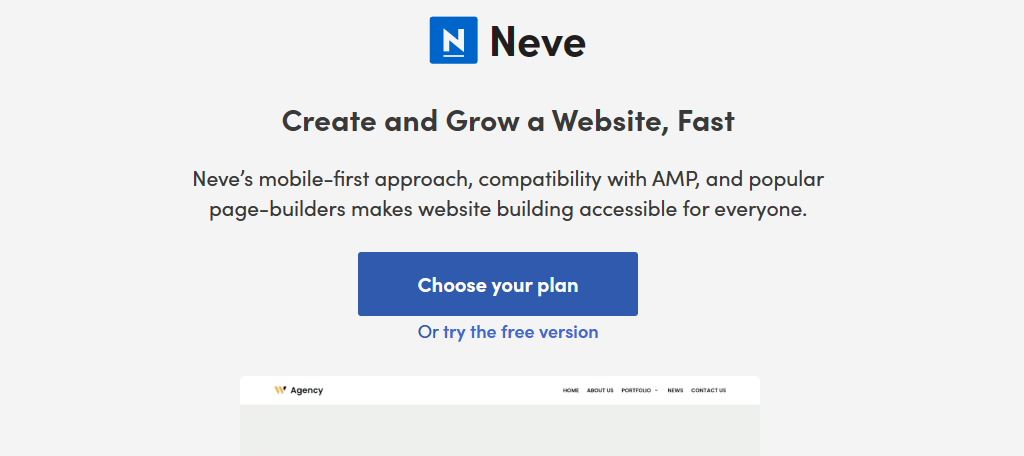 Closing out this list of the best themes to use with Beaver Builder is Neve. It is another one of the most popular multipurpose themes that is friendly to most page builders including Beaver Builder.
While it can be used for any kind of website, Neve does have a great reputation as a business theme with a variety of features to help.
And yes, Neve does have a great selection of starter sites and templates with over 100 for users to choose from. Most of these are ready for use and just need you to input your own content.
As you might expect from a theme with a reputation for business sites, it has full WooCommerce compatibility. In fact, it even has a variety of features made specifically for it like a floating cart option.
Benefits of Using Neve:
Choose from premade page layouts or build your own
This theme is translation ready with RTL support
This theme provides video tutorials to help you learn the ropes
Utilizes mobile responsive design with AMP support
Setup is quick and easy with just a few clicks
What is the Difference Between Themes And Templates?
You might have noticed that I mention template options that themes on this list offer, and you may be wondering what exactly the difference is between a theme and a template.
In simple terms, the theme is the foundation your website is built on. It determines the design and customization options you have, while also having a direct impact on your website's performance.
Meanwhile, a template is just a piece of demo content provided by that theme (and sometimes by plugins).
What makes this confusing is that the template is what users will see, and what developers will actually tweak and configure to meet their needs, which is why so many beginners have such a difficult time understanding the difference.
In terms of importance, the theme itself is more important than the template.
The theme will directly have an impact on the performance of your website. A theme that provides clean code will load things faster, which has a direct impact on the user experience and how well your website ranks on Google and other search engines.
With this said, a template can be a deal breaker or maker for many users. Gaining access to a pre-made website with tons of page templates is a tremendous advantage over starting from scratch.
As such, most premium themes will also offer a great selection of templates to choose from.
Are Premium Themes Worth the Price?
Another big question that plagues most beginners is deciding if they should purchase a premium theme or just use a free one.
With thousands of free options available, it might seem strange for anyone to purchase a premium theme. Yet so many do because premium themes bring a lot to the table, and are especially useful for beginners.
You see, the main difference between a free and premium theme is the level of support you receive. Typically, premium themes have dedicated support teams that can help you quickly resolve, and even set up your theme in WordPress,
If this is your first time building with WordPress, then gaining access to some powerful support is well worth the cost.
Of course, support isn't the only option. Premium themes are updated regularly to close security exploits and often include premium plugins and functions at no extra cost. These are features that are hard to ignore even if you don't need support.
Now, this might make it sound like premium themes should be your first choice, but it is worth noting that some free themes can compete with premium themes in terms of support and features. There really are a lot of amazing options in WordPress.
Use These Themes to Start Building With Beaver Builder
As you can see, there are a lot of great options when it comes to themes that are compatible with Beaver Builder. In fact, most themes work with this page builder, but the ones listed above are the cream of the crop.
By choosing one of these themes, you'll get better performance, templates that can be edited with Beaver Builder, and much more. Of course, this list is just scratching the surface, thus you should be sure to check out others that list Beaver Builder compatibility.
I hope that you found this list helpful in narrowing your search for the best Beaver Builder themes in WordPress.
How important are template options to you when picking a new theme? What theme do you use with Beaver Builder?