Businesses need to keep track of their assets, and we are far past the point of doing so manually. Instead, all businesses use some form of IT asset management software. Keeping track of assets is not just good business, it is required to comply with certain regulatory regulations.
Thus, I have taken the time to assemble a list of the best IT asset management software in 2022.
What Is IT Asset Management Software?
IT asset management software is a computerized inventory management system that keeps track of a business's assets. The purpose of this software is to help manage all assets from one screen, ensure assets are used optimally, comply with regulatory requirements, and reduce the number of IT-related software a business needs.
This software is not just for physical assets, either.
It also keeps track of digital assets like software licenses and even more recently, has started managing business subscriptions. This helps IT technicians keep track of what the business is currently using and lets you see what subscriptions are active and which are not.
In the past, asset management was handled by a series of spreadsheets that individual departments would be responsible for. This software has put an end to that and even handles the calculations aspect of asset management.
The software is even beginning to branch into network monitoring.
Note: There are a variety of titles an IT asset management tool can use. Some of them include computer inventory management, asset inventory management, hardware inventory software, and more. We will take a look at all of these in the following list.
The Best IT Asset Management Software
1. ManageEngine AssetExplorer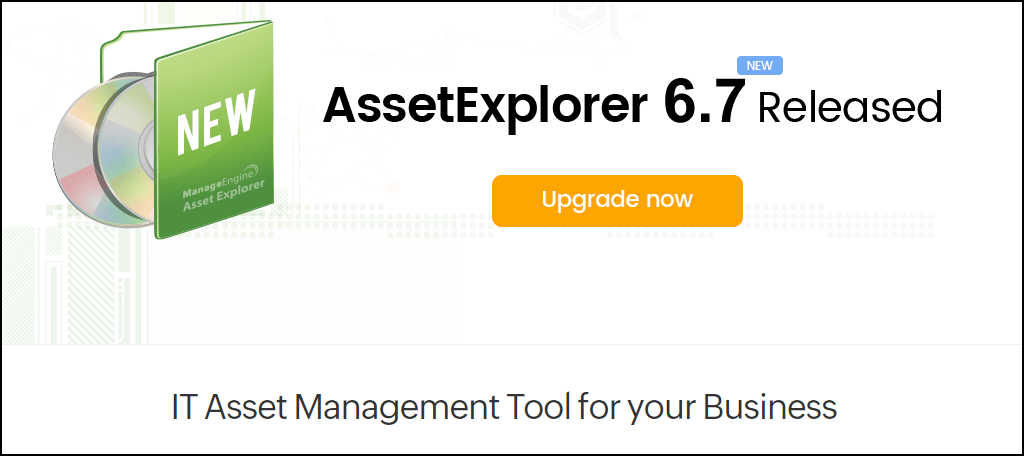 ManageEngine AssetExplorer delivers one of the most robust IT asset management kits on the market. It is browser-based software, which means you can log in from any device, but it is worth noting that there is no dedicated mobile app.
However, asset management is not something typically done on the go, so that shouldn't be an issue.
The best feature of this software is the relationship maps. These are visual charts that help you track an asset's usage in your business. It can show you who is in charge of the device, how frequently it fails or needs maintenance, and much more.
These types of charts can help you improve the efficiency of your assets.
One thing that really separates it from the rest of this list is the support options. Most IT asset management software does not offer live support, but this one does. You can speak to a live representative 24/7 regardless of your subscription type.
Benefits of ManageEngine AssetExplorer
The user interface is simple to understand
Record the lifetime cost of owning an asset
Manages both hardware and software licenses
Price of ManageEngine AssetExplorer
A free edition is available
The pricing information is not publicly available. Instead, you must contact them for a quote.
2. Monday.com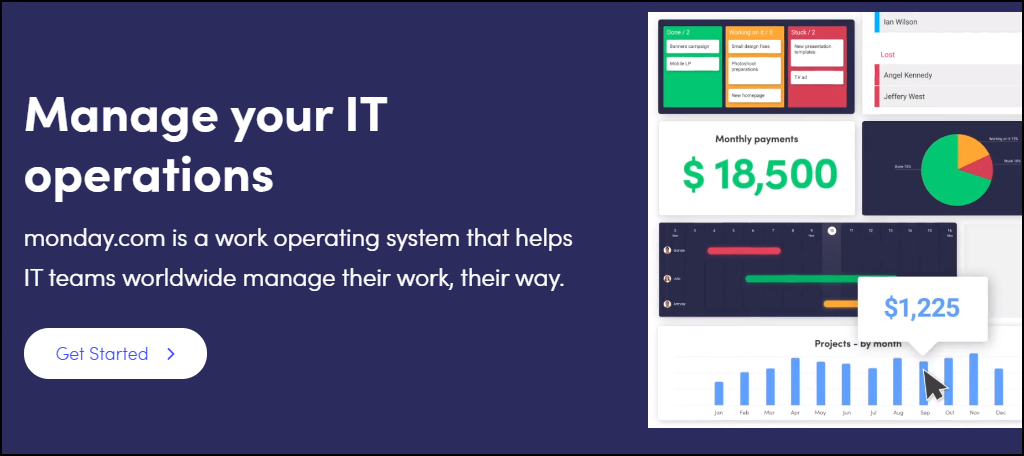 Monday.com is an excellent choice for businesses that want to collaborate with their asset management. And most importantly, it's one of the cheapest services on this list, with an excellent user interface that was built for groups.
Just keep in mind that all of their plans require paying for at least 3 users.
One of the best features offered by Monday.com is the pre-made templates for asset management. Instead of building one from scratch, you can simply enter the necessary information to build one in less than a minute. And this feature is available on your mobile devices.
Since this tool was built with collaboration in mind, you can expect it to integrate with other team apps. Some of these include Slack, G-suite, Zoom, and many more of your favorite tools for team communication.
Benefits of Monday.com
A 14-day trial is available and does not require a credit card
Offers a dedicated mobile-app to check for updates on the go
Goes far beyond just IT asset management
Price of Monday.com
Basic plans start at $8 per month per user
Standard plans start at $10 per month per user
Pro plans start at $16 per month per user
Enterprise options are available upon request
3. Pulseway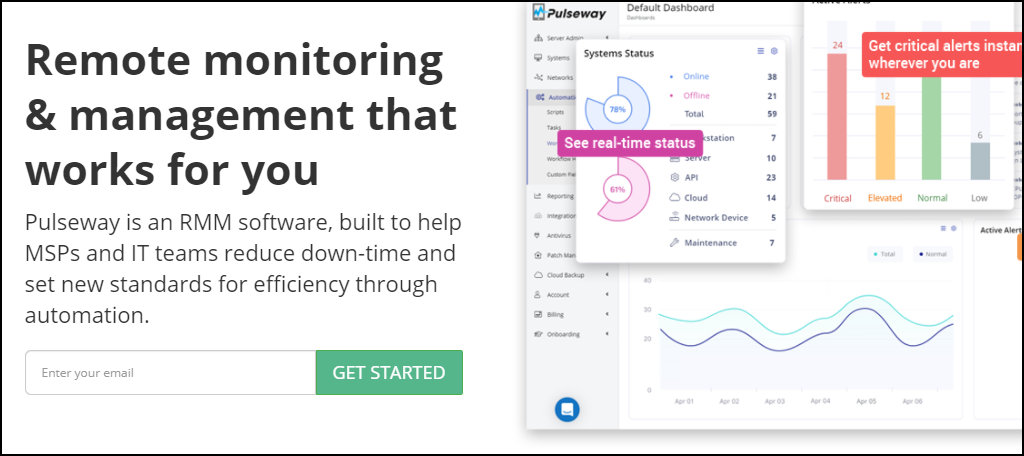 Pulseway is another powerful IT asset management software that delivers a robust selection of tools for business owners to take advantage of. However, what separates this tool from the competition is that it was built from the ground, up for mobile devices.
Although it does support desktop users, the tool works better on mobile devices.
As you might expect from something built for mobile, it has a lot of tools for remote monitoring your assets. You can view work tickets for assets, send out notifications, and automate much of the IT process behind the software. It can really save a lot of time.
This tool also offers a variety of services that go beyond just asset management. One that is worth noting is the backup services. Disaster can strike any computer or mobile phone. And instead of losing all of your hard work, the backup services can instantly restore those important files.
Benefits of Pulseway
Remote control any monitored system from your mobile device
Support chats are available 24/7
Easily transfer files from one device to another
Price of Pulseway
Pulseway allows you to customize every aspect of your plan
You can purchase a customized plan in a monthly, yearly, or 3-year format
The longer contract the cheaper the price
4. Spiceworks IT Asset Management Software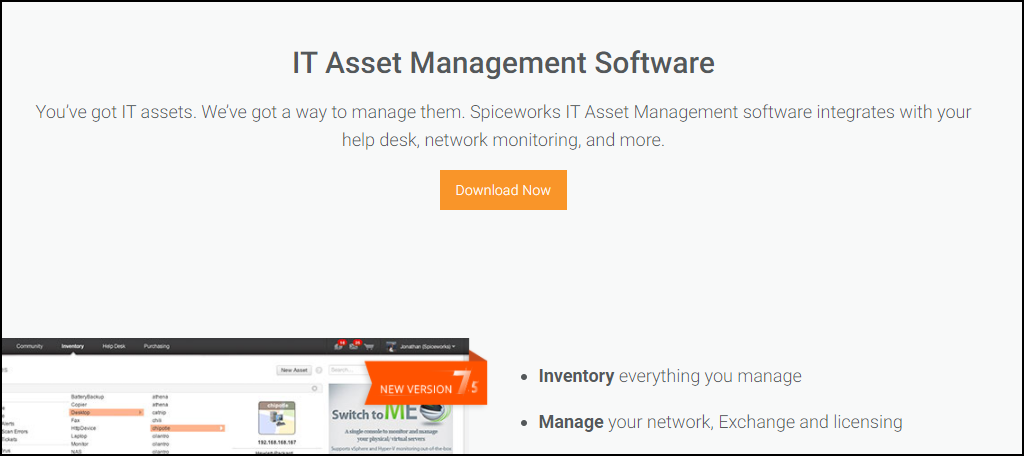 If you are trying to save money and find a comprehensive asset management tool, look no further than Spiceworks IT Asset Management Software. This software is completely free to use but works just as well as most paid alternatives.
And trust me, just because it is free doesn't mean it isn't feature-rich.
This software only focuses on the digital aspects section of asset management. Therefore, if you are looking for more physical options, this is not the right choice for you.
This software will allow you to track license subscriptions, monitor cloud services, and automatically catalog anything connected to the network.
These include all workstations (computers), printers, phones, routers, and more. The devices added will automatically be categorized and you can track their everyday usage from the monitoring section.
All of the information collected will be available in reports, and I mean all of it.
Benefits of Spiceworks IT Asset Management Software
Ideal for office computer networks
View all of your software licenses in one spot
Generate itemized lists of your hardware assets
Price of Spiceworks IT Asset Management Software
It is completely free to use
5. GoCodes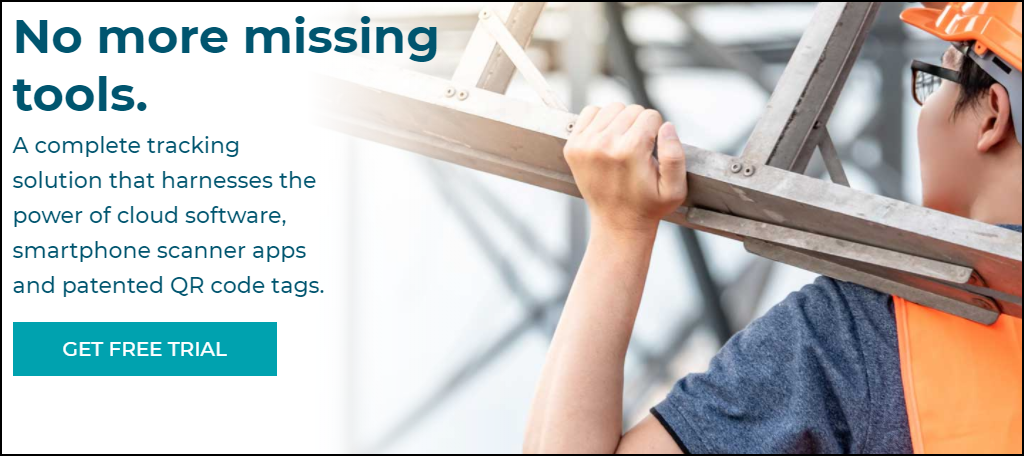 Are you looking for an easy and convenient way to itemize your assets? If so, be sure to checkout GoCodes that is built around cataloging assets with Quick Response (QR) codes. Simply put a QR sticker on your asset and scan it with your mobile device.
These QR codes allow you to geolocate anything, so you will never misplace a tool or company asset.
The main focus of this service is to prevent tools from being lost, which can be seen with the Geolocation feature.
Many businesses have multiple storage units. And expensive tools and assets can be lost or misplaced. This can cripple a business's ability to work efficiently, thus the tool is perfect for businesses with this need.
The mobile app that tracks the QR codes fully integrates with Google Maps. So you'll know exactly how to get to a location. You can also put together a detailed list of who used what asset and what it was used for. This will help track which assets are most important to what workers.
Benefits of GoCodes
Compile a full audit history
Discourage asset theft with full tracking and usage stats
View the lifecycle of any asset to determine its cost for the business
Price of GoCodes
Standard plan starts at $450 per year
Premium plan starts at $810 per year
Premium Elite plan starts at $1500 per year
Professional starts at $2160 per year
Enterprise options available upon request
Note: There are monthly options for each plan as well, but you save far more by paying annually.
6. EZOfficeInventory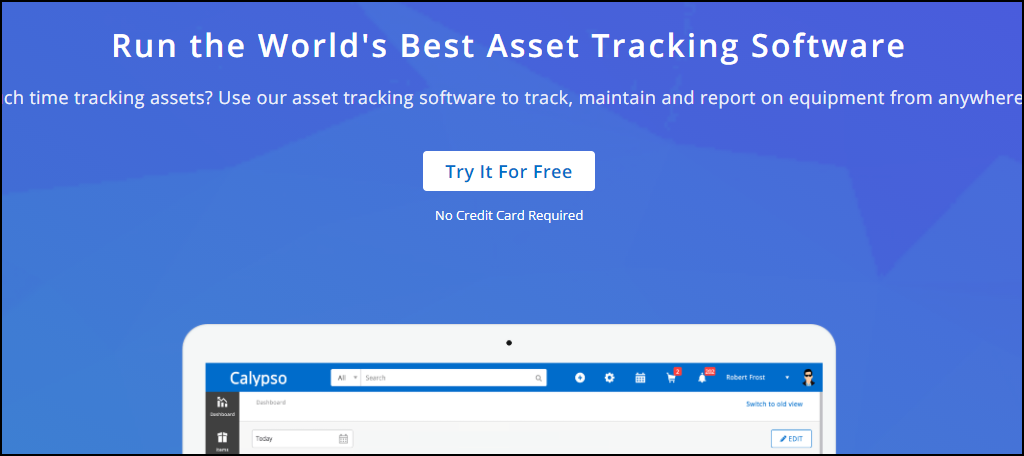 EZOfficeInventory is another comprehensive IT asset management tool that covers both physical and digital assets. And you can try the 15-day free trial to see if it's right for you. No credit card is required.
You'll be able to start immediately because the user interface is simple to use.
This tool includes a variety of tracking options. Some of them include barcode asset tracking, fixed asset tracking, inventory tracking, RFID asset tracking, tool tracking, IT hardware, and software tracking.
So, there's something for everyone.
It offers a variety of integration options that help it work in nearly any business environment. Some of these include Zendesk, Jira Service Desk, G Suite, Ping Identity, Dropbox, OneDrive, Zapier, Topaz Signature Pad, and much more.
Benefits of EZOfficeInventory
Access this tool through your web browser
Keep track of store inventory and assets in one place
Require employees to scan their IDs before using an asset
Price of EZOfficeInventory
Essential plans start at $35 per month
Advanced plans start at $45 per month
Premium plans start at $50 per month
Enterprise options are available upon request
When Does Your Business Need IT Asset Management Software?
It really depends on the nature and age of your business.
For example, if you are starting a restaurant, it requires a lot of equipment. Ovens, refrigerators, deep fryers, tables, chairs, cash registers, and much more. You're going to need to manage these assets from day 1. So, you should purchase the appropriate software.
However, on the flip side, if you were starting a business that doesn't require a lot of assets or software licenses, you can get away with just managing a spreadsheet. But even in these cases, you will probably spend a lot of extra time doing so.
For most business owners, it's usually worth the cost due to the amount of time it saves.
Manage Your Assets
Physical assets and software licenses are vital components of any business. With proper management, you can track down patterns in their usage to improve efficiency and keep track of business-related subscriptions.
And all of this can be done without fumbling around in a large spreadsheet.
Instead, this software saves business owners time. And in many cases, your business may be required by law to keep detailed lists of those assets. This type of software should be one of the first things business owners consider implementing.
What IT asset management software do you use?