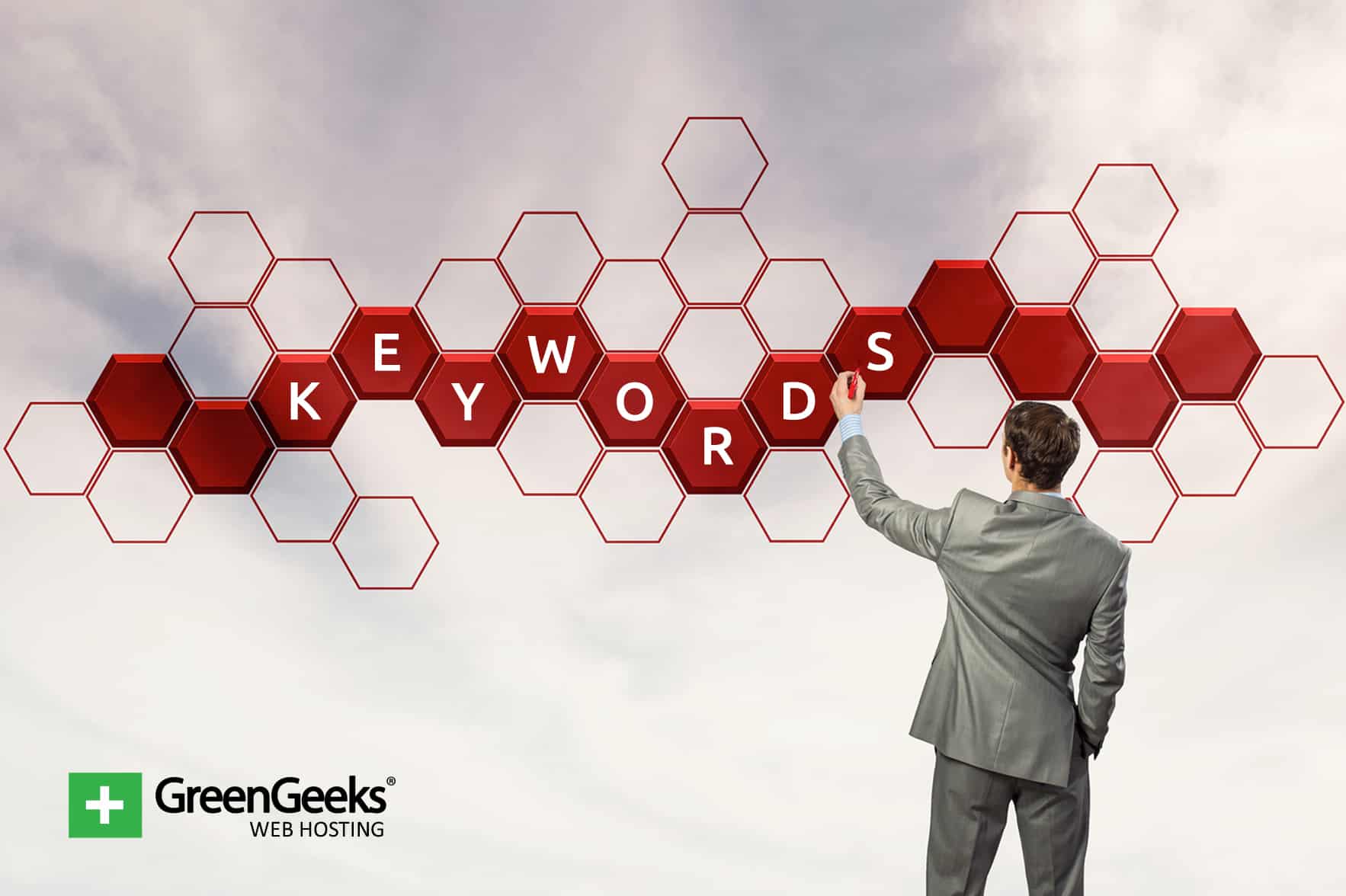 Keywords will always play an important role when it comes to search engine optimization. And although Google puts less emphasis on having the content full of these ranking factors, you still need to add them. Otherwise, no one would be able to find your content.
Today, the focus is more about finding long-tail keywords.
What are Long-Tail Keywords?
Essentially, a long-tail keyword is more like a keyphrase. For instance, "fitness" is often a keyword in Google search. Something like, "fitness for obese people" is a long-tail keyword or phrase.
Coincidentally, the two terms I just mentioned mean the difference between 3.35 billion and 33.7 million search pages. This removes 100 times the results, which makes it that much easier to rank.
Think of "long-tail" as consisting of three or more words relevant to the topic of which you're writing. So the example of "fitness for obese people" would consist of content to help very overweight people get fit.
Why are Long-Tail Keywords Important?
About 70% of searches performed on the Internet are considered, "long-tail." This means you should add these elements to your content to drive focused visitors.
Perhaps the most important reasons to learn how to find long-tail keywords for SEO include:
Less Competition
When you focus more on details, there is less of a chance to compete with others. For instance, "healthy ways to cook chicken" would have less competition that simply, "cook chicken."
Keeping Content "Natural"
Google loves it when you keep content sounding "natural" and conversational. Using long-tail keywords helps enhance the experience for both readers and search bots alike.
More Focused Audience
A lot of bounces in search are often the result of visitors not finding what they're looking for on your site. Using long-tail keywords helps you zero in on a specific audience.
Often Less Expensive for Ads
Instead of bidding for highly competitive keywords in systems like AdWords or Facebook Ads, long-tail phrases often result in lower costs with higher returns. That's because you're more focused on a specific audience.
In reality, long-tail keywords help you find specific people on the Internet.
Let's say that I wanted to build a blog focused on health and fitness for gamers. I wouldn't simply center around the keywords "healthy and fitness." I would also include game terms and other signifiers to grab the attention of gamers specifically.
Where Can You Find Long-Tail Keywords?
Although some of your content is easy when it comes to creating long-tail keywords, it can often become a chore. That's when using online tools becomes necessary as well as convenient.
And since most will base results on current search trends, you can find some excellent long-tail keywords to accentuate your content.
It's all about search intent and how you want visitors to find your content.
So, where can you find a good long-tail keywords tool?
1. Google's Keyword Planner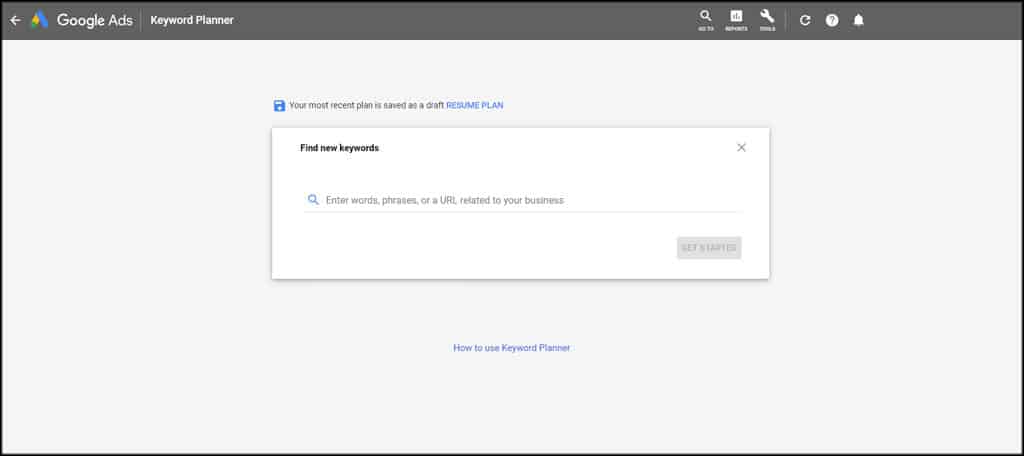 In the Google AdWords tool, you can find the Keyword Planner. It's a free system that will show keyword ideas as well as the competition. Initially, it's to help people develop better pay-per-click campaigns.
However, a lot of content creators find it incredibly useful for just writing content.
Using the Keyword Ideas function, you enter in a word or phrase. Google will then give you a myriad of relevant suggestions. For instance, the term "landscaping" has a result for "front of house landscaping" in Keyword Planner.
You can also sort the results according to monthly searches, competition and bid range if you plan on paying for PPC ads.
2. Google Autocomplete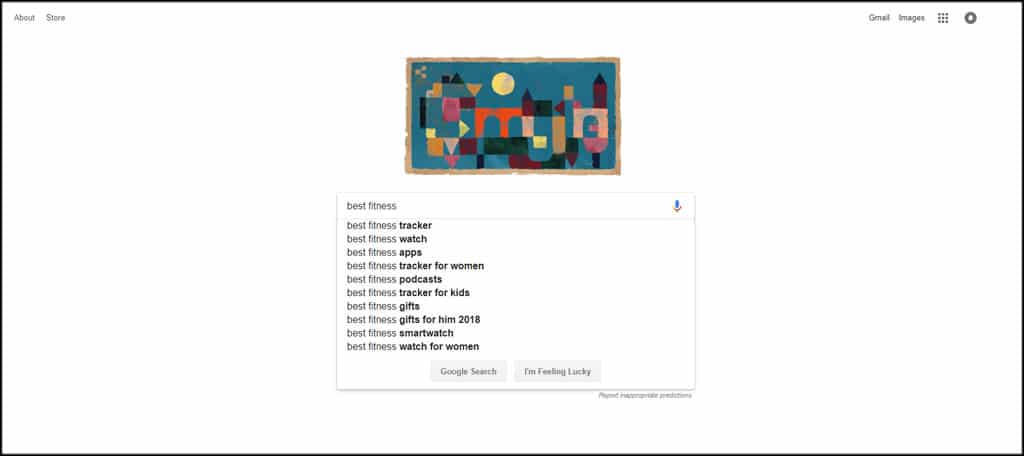 Google has another feature that is greatly beneficial for finding long-tail keywords. It's the autocomplete field that appears when you perform any search.
Just go to Google's website and search for your keyword. A list of alternatives will appear below the search bar. These are terms other users of the search engine use to find content.
What does this mean?
It means the long-tail keywords in this list are currently some of the most searched. It's perhaps one of the easiest and efficient methods to find a short list of popular keyphrases.
3. Keyword Tool Dominator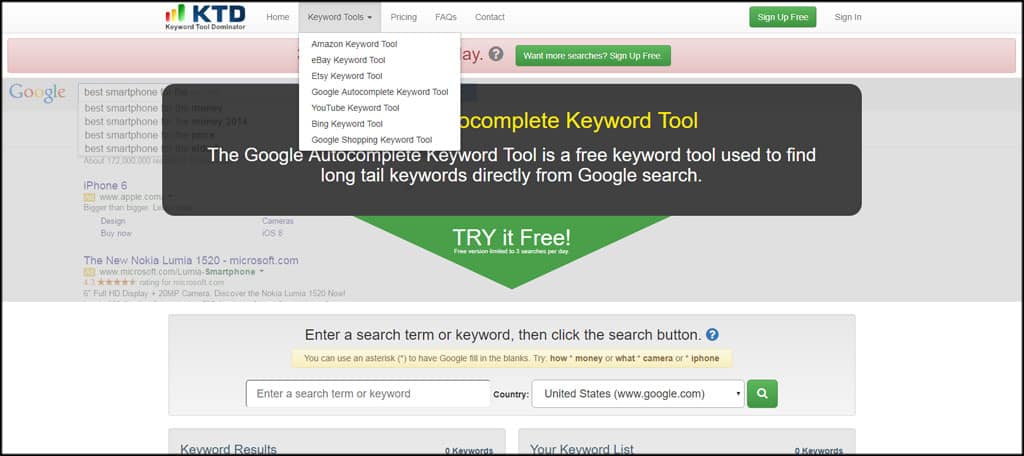 Keyword Tool Dominator is a system that helps users find the best terms related to a variety of platforms. Just enter the term or phrase, pick your location and the system will do the rest.
This has potential to help you find long-tail keywords for more than just Google search. In fact, you can fine-tune your YouTube results, Amazon product sales or enhance your eBay store.
KTD will then deliver results and a ranking number. The lower the score for the keyword, the better.
The system has a three-search daily limit for free. Otherwise, you'll have to sign up for free to expand the number of searches you can perform. Then, you can pay the one-time fee for unlimited searches.
4. HitTail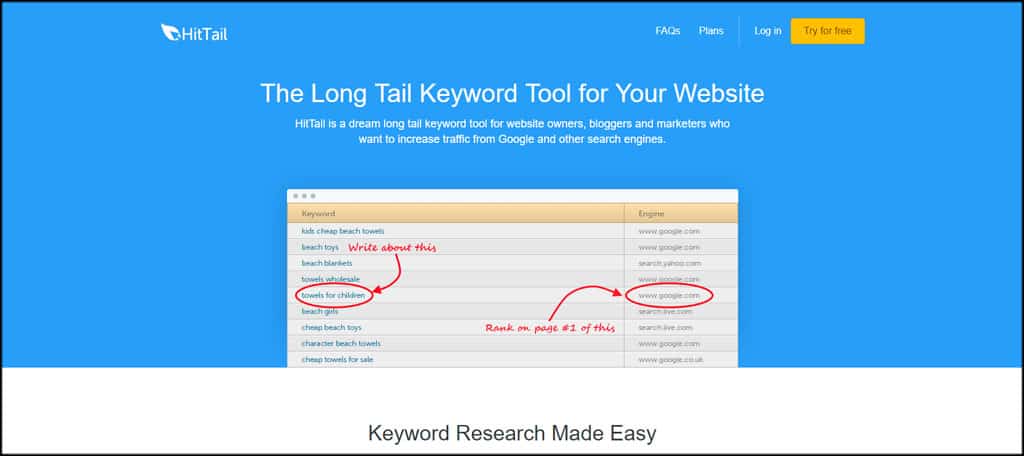 HitTail will analyze your site and provide long-tail keywords depending on your existing website traffic. Which means it will help find phrases that are more focused on your specific audience.
Unfortunately, you can only use the system once for free. Then, you'll have to subscribe and pay a monthly fee.
Using the system is a bit more convoluted than others in this list. That's because you need to connect your Google Search Console to HitTail. This authorizes HitTail to continuously analyze your content and how it performs in Google.
The end result, though, is finding long-tail keywords tailored to what works to engage your visitors.
5. Google Correlate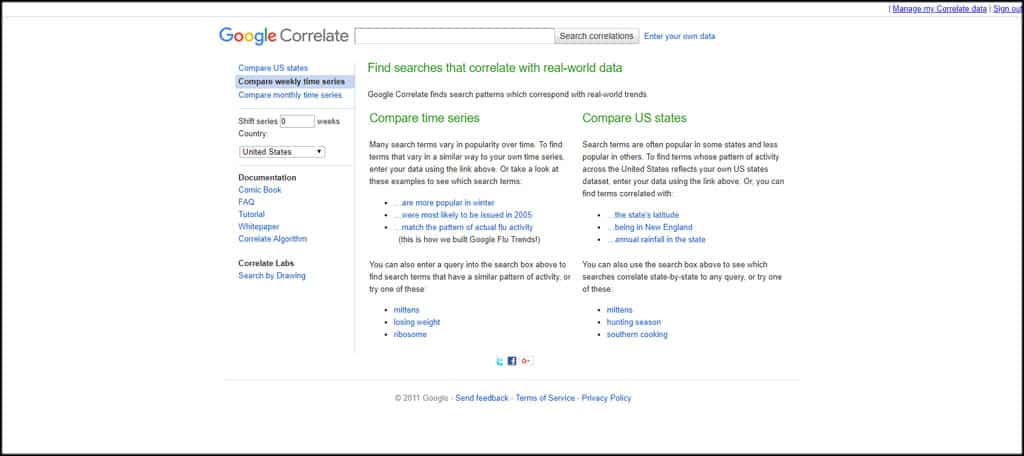 Update: Google Correlate has been discontinued. No replacement service is available.
6. Google Related Searches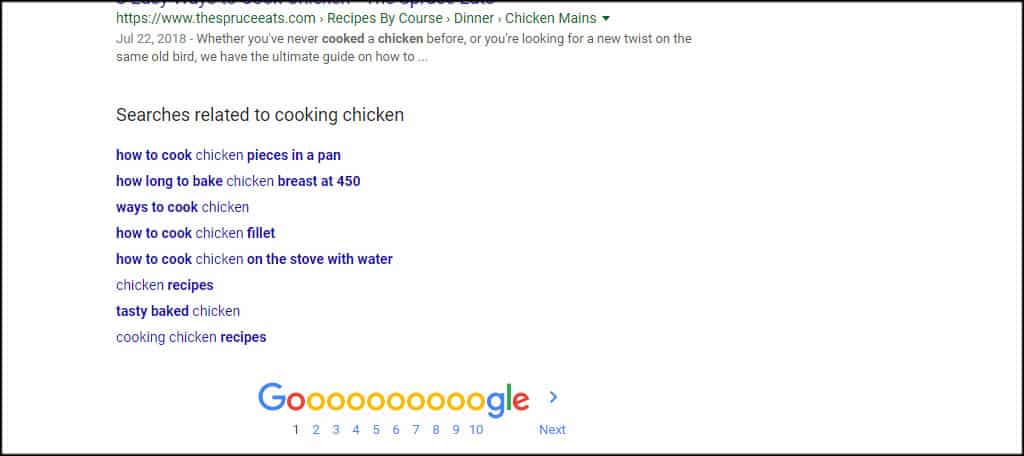 Google, yet again, has a free feature built right into the search results page. It's called the "Searches related to" section at the bottom.
In this section of the results page, you'll find the most common long-tail phrases used when people look for specific information. For instance, the term, "cooking chicken" has a long-tail phrase of "ways to cook chicken."
Like Google Autofill, though, the list of long-tail keywords isn't as long as you'd find in some of the other tools in this list. However, it's a quick and easy way to find relevant words according to the search engine itself.
7. WordTracker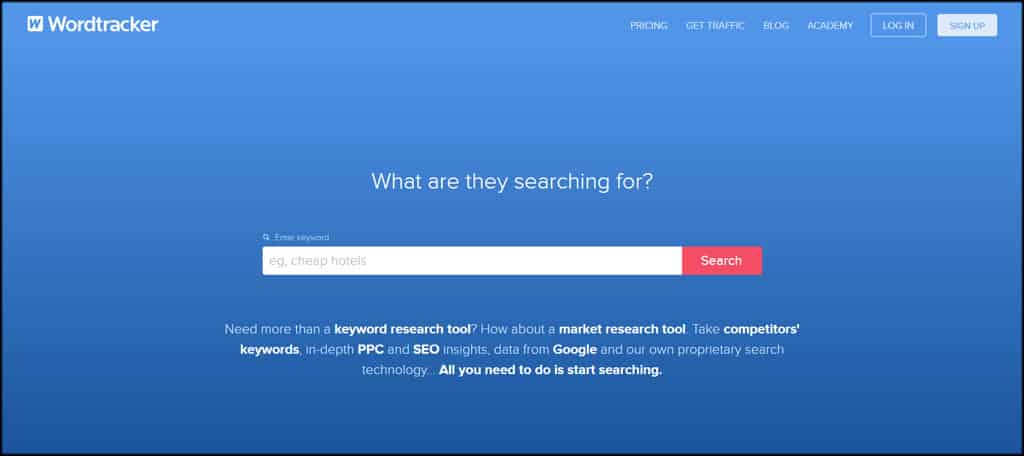 WordTracker delivers an easy-to-use system that shows quite a bit in terms of finding long-tail keywords. After adding your word or phrase, the system will deliver a long list of the most common terms used in search.
The system will show the volume of searches that are performed in the time frame, the competition in terms of PPC campaigns and a rating for cost-per-click. You can also add suggestions from WordTracker to compare results.
The free version of this tool only gives you 50 suggestions regarding your topic. And, you only have a limited number of searches.
8. Ubersuggest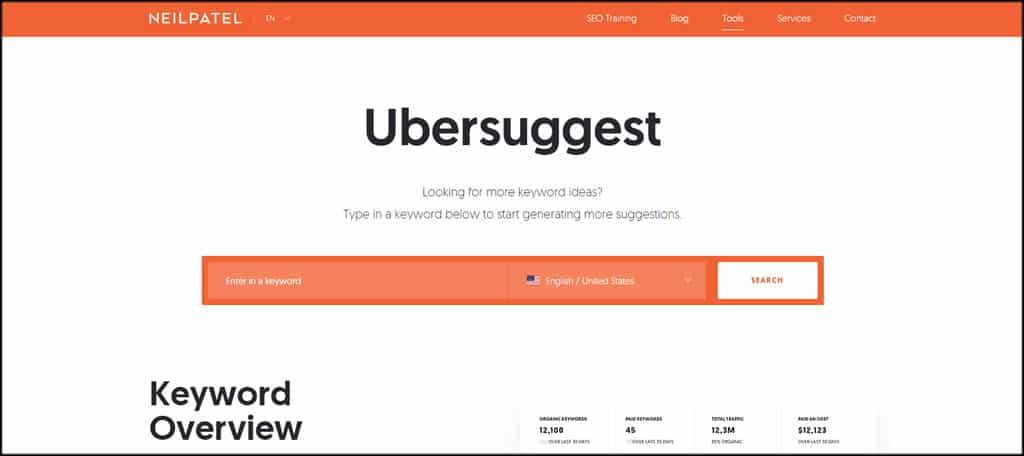 If you want a breakdown of how competitive your search term is as well as finding long-tail keywords, give Ubersuggest a try. This free system will dig through the data and show the volume and competitiveness of the phrase.
Ubersuggest will also give you an estimate regarding how likely you'll score in the top 20 according to your preferred keyword.
In the "Keyword Ideas" area, Ubersuggest will list off some of the most prominent terms related to the term while showing its volume in any given month.
To top it all off, the system will even show a list of existing articles and how they perform.
9. LSIGraph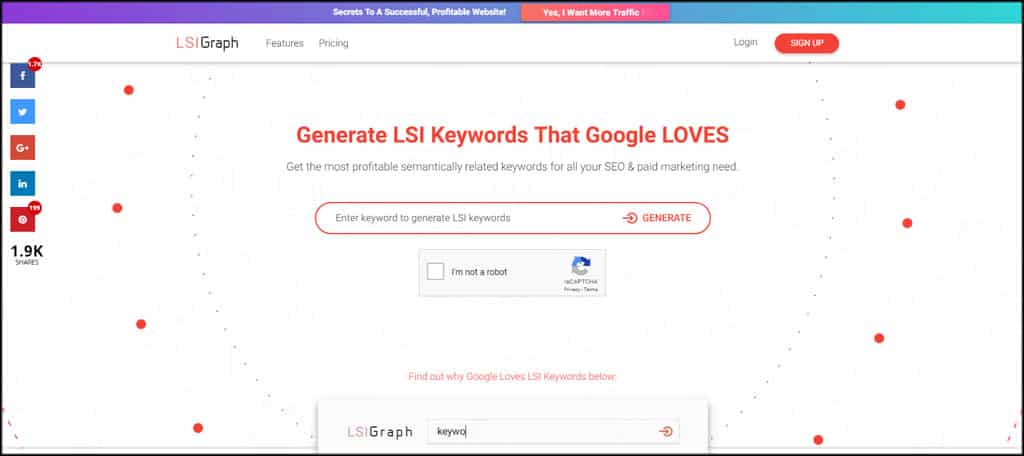 LSIGraph is definitely among my favorites for finding long-tail keywords focused on user intent. It's a free system that provides an extensive list of common terms for your word or phrase.
One of the biggest attractions to LSIGraph is how easy it is to use. Add your keyword, click the reCaptcha authorization box and hit "Generate."
For instance, the term "freelance writing" comes back with a long-tail phrase of, "legitimate freelance writing jobs online."
Recently, LSIGraph added a limitation to the tool. You can only use it a few times per day for free. The premium service offers far more such as top performing content tools, trending data and more.
10. LongTail Pro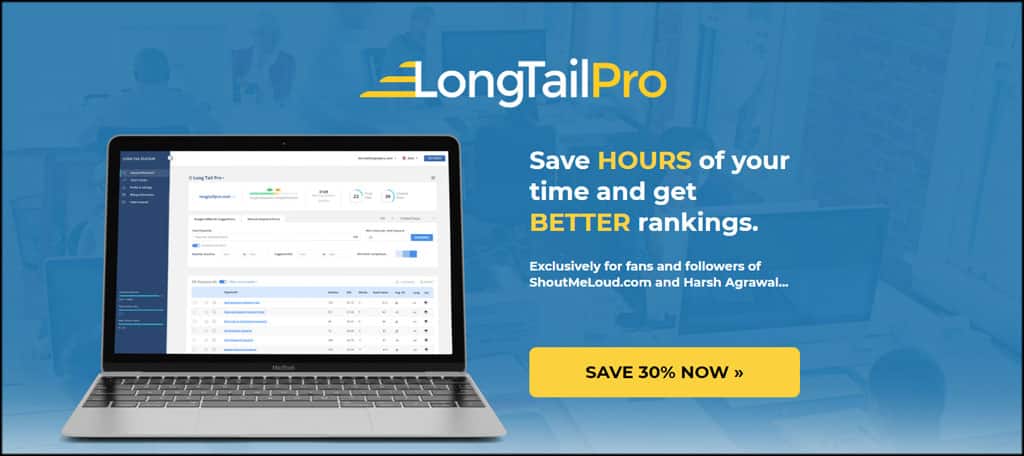 If you're not averse to signing up for a premium service, LongTail Pro has a lot of data to help you find incredible long-tail keywords. It comes with a variety of reports regarding search volume, competition, and personalized metrics.
The system delivers a SERP Availability score that will show a breakdown of the term in relevance to Google search results. This can help you find low-competition, long-tail keywords that have a better chance of being seen on the first result page.
LongTail Pro will also track your progress with specific terms. It will then display how well the terms and phrases perform, giving you insight into search trends.
11. WordStream Free Keyword Tool
A great platform to break down your long-tail keywords according to industry is WordStream's Free Keyword Tool. This free tool will also provide results specific to country location.
After a few moments, WordStream will display the results of your keyword search while displaying the Google Search Volume of each suggestion. However, you're only provided 10 results and lack competitive score without a premium account.
You can choose to have the results sent to your email address if you like. But it's not really a practical system unless you pay for the service.
When compared to other premium systems on this list, the fees are considerably higher.
12. Answer the Public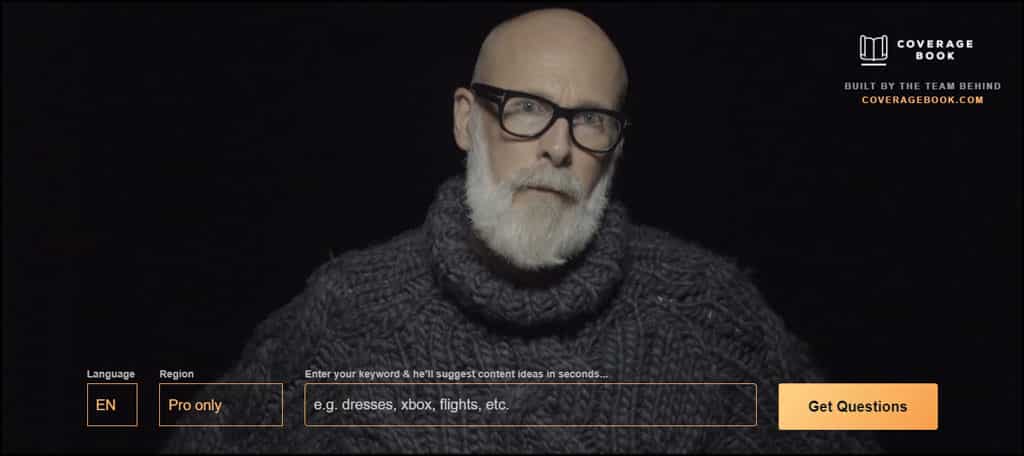 In many instances, long-tail keywords are easily determined by the questions people ask in search engines. This is especially true thanks to voice search from mobile devices.
With Answer the Public, you can see how people are asking those questions to get a better idea of your long-tail keyword.
For instance, let's search for "ab workouts." The system will scan through the most common questions on the Internet relating to that term. We would then get results such as "are ab workouts necessary" and "will ab exercises burn fat."
All of these results can easily give you effective long-tail keywords to focus on a specific target audience.
13. Suggestion Keyword Finder
SEO Chat has an effective and simple tool to help find long-tail keywords. And the list Suggestion Keyword Finder provides is quite extensive. However, it doesn't go into a lot of details as some of the other tools do.
For instance, you don't see a search volume score or PPC rating.
You can choose to use a Level 1, 2 or 3 report which will detail the list accordingly. If you want the biggest list possible, I suggest using a Level 3 report. It gives main keyphrases as well as sub keywords regarding each.
Suggestion Keyword Finder is quite robust when considering the different terms you can use. In fact, I've recently added it to my own set of tools.
14. Quora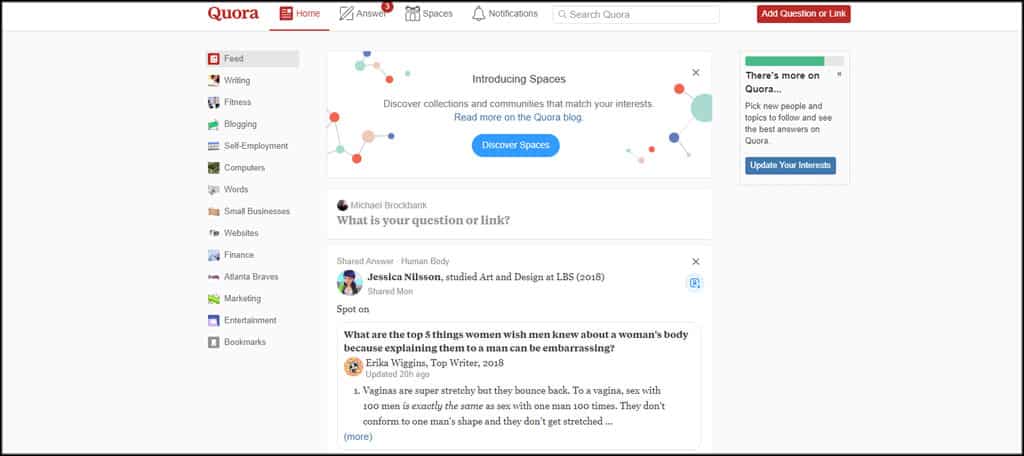 Quora is a great place to get content ideas. But it can also be used to find long-tail keywords. What's great about this process is that you can see exactly how real people are using phrases on the Internet.
For instance, you can search through the questions real people ask and take a look at how they are asking. This has the potential to give plenty of ideas about what words to string together to engage that audience.
However, there is a downside to using Quora in this fashion. Not everyone is looking for answers to these questions. In fact, you'll probably come across a lot of questions that will provide very little in terms of searching on Google.
On the other hand, I've seen some bloggers create a great deal of success using Quora in this fashion.
Narrow the Results for Quality
In the end, it's all about delivering quality material. Finding long-tail keywords for your content simply helps you connect with a specific audience who are more likely to buy your goods or use your services.
The next part is creating content to go viral. With the right phrase and stellar content to back it up, your article could reach millions!