Building a freelance writing business can be quite an ordeal. It takes time, and you have to have several things in place at the right time to make it work. That being said, with the right tools and mindset, you can definitely build a writing business.
There are a number of things you need to think about when you are in the planning stages. Aside from finding clients and making money, perhaps the most important aspect of a freelance writing business is having a blog.
These days, a website is a gateway to being seen. This is because so many people are online that oftentimes the first way someone searches for something is by using the Internet.
Every business should have a website, and this rings even more true for a freelance writer. You see, not only is your blog a way for you to get noticed and get clients, but it is also another way for you to write and make money.
Furthermore, a blog is a fantastic way to build your writing portfolio.
Let's talk about what it takes to start a freelance writing business. The steps below will show you exactly how to start a freelance writing blog.
Different Types of Freelance Writing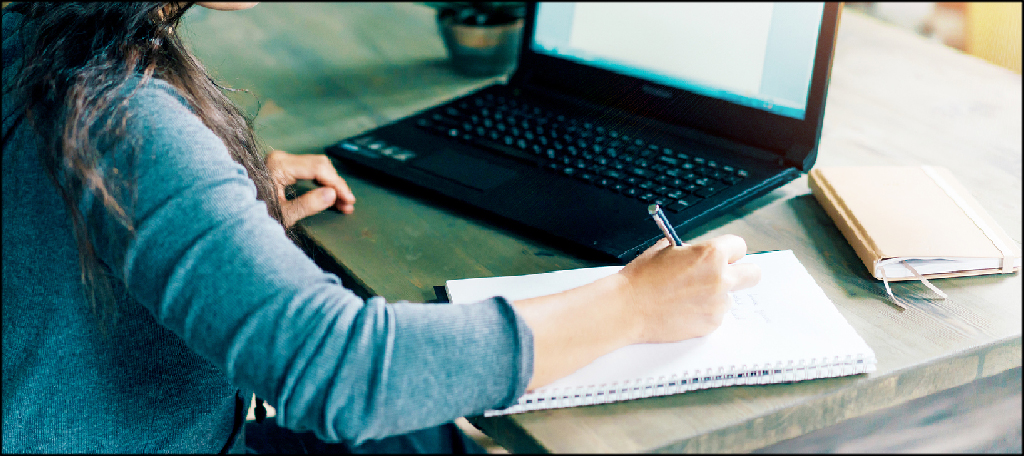 What do you think of when you hear the term "freelance writer?" What exactly does that encompass and what type of writing does someone do? There are actually a few different answers to this.
First and foremost, most (not all) freelance writers have a niche, or a specialty. This doesn't mean they don't do multiple styles of writing, it simply means that they probably specialize in a specific type.
A good example of this is a freelance travel writer. Sure, they may do articles and pieces on different topics, but for the most part, this type of writer is searching for and completing an assortment of freelance travel writing jobs.
This type of writing can range from destination pieces to actual reviews of places traveled and experienced. The point is, there is a lot to write about, but most all have a niche.
Some of the most popular types of freelance writing may include, but are not limited to:
Ghostwriting
Content Writing
Blogging
Web Content
Copywriting
Business Plans
Articles
Resumes
Now that we have talked a little about the different types of freelance writing, let's dig into how you can create a blog for your freelance writing business. There are several steps you want to take, and a few different things you will want to look at.
How to Create a Freelance Writing Blog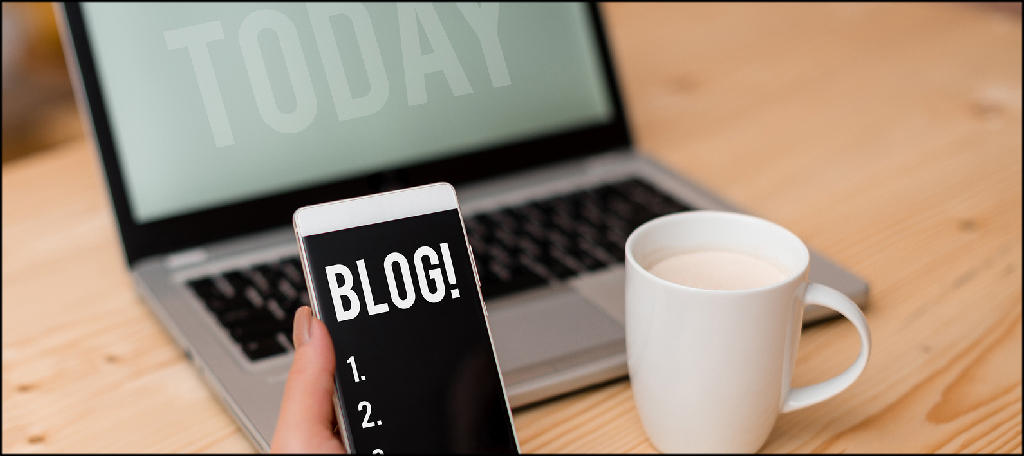 Step 1: Get a Domain Name
The first thing you need is a domain name. You can purchase a domain name from any number of good registrars. Try to find one that gives you good pricing and makes getting a domain name simple and easy.
Remember, you will want the domain name to reflect your writing business. If you are unable to find something you like because it is taken, then go ahead and try using a different domain name extension.
There are so many out there that you are sure to find something you like.
Step 2: Go Find a Hosting Solution
After you have your domain name, it is time to look for hosting. Again, go with a hosting platform that will give you everything you need to set up your blog quickly and easily. GreenGeeks is a solid choice because the platform will give you all the tools necessary to put together a freelance writing business blog.
This also includes a domain name, which means you won't have to use a separate registrar and can keep everything in one place.
Step 3: Select a Content Management System
If you don't know what a CMS (Content Management System) is, then you are about to find out. This is what you will actually build your blog on. There are a lot of great CMS platforms available, and all of them will be available to you and ready to easily install in your hosting dashboard cPanel.
I usually recommend WordPress to start a blog today because it is very user friendly, easy to set up and install, and is very secure. WordPress will give you everything you need to properly build a solid blog for your freelance writing business.
Once installed, you can get a theme, install it, find plugins, and then start building your blog how you see fit.
Step 4: Choose a Theme
At this point in the process, you have found your domain name, selected a fantastic host, and selected the Content Management System you are going to use.
All of the CMS platforms come with a good number of themes and plugins to help you along your journey. I am taking this from the viewpoint that you selected WordPress as your CMS and you are searching for a theme.
There is no shortage of amazing WordPress themes that you can use to build an amazing freelance writing business website. Go ahead and choose one that you like.
Remember, many are built specifically toward a niche. But in reality, you can use almost any small business theme and build around it to your specifications. Here are a couple to look at that may be of interest to you.
Corner
The Corner WordPress theme is a beautiful, lightweight, and professional theme that is designed specifically for freelance writers and bloggers. It comes with multiple color choices ad a two-column layout that is perfect for showcasing all your writing.
Profile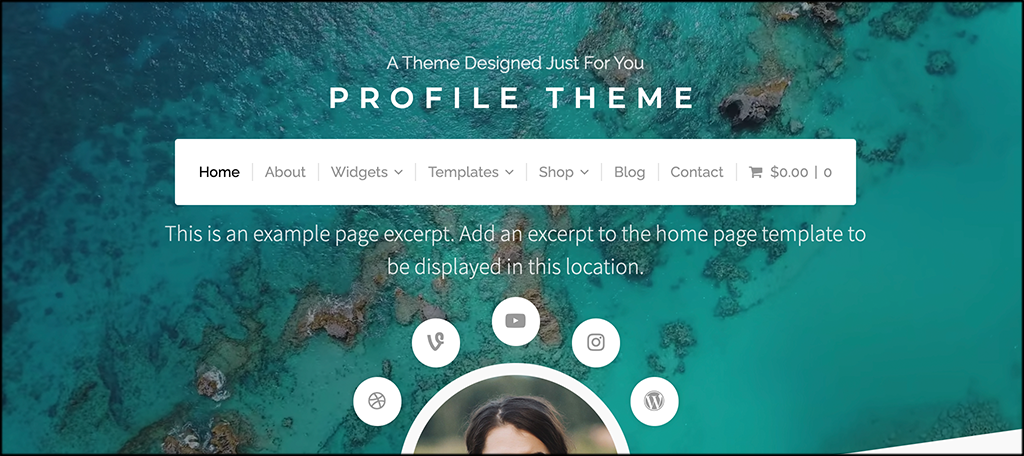 Profile is another modern theme that is great for freelance writers. It is simple, straightforward, and supports a video header background. This is the perfect theme for a writer's portfolio as well. Give it a look.
Step 5: Choose Plugins
Now that you have a theme, you want to choose the right plugins to help you build your site.  WordPress has thousands upon thousands of free and paid plugins that will help you get to where you need to be.
Keep in mind that while there are niche-specific plugins that can help you build a solid website, there are also plugins that are a must-have.
Make sure you have a solid SEO plugin attached, as well as a plugin for image compression and optimization. These, along with several other must-have plugins, are definitely ones you will want to look at to install.
Here are a couple of plugins related to freelance writing that you might want to add to your site.
Testimonials Widget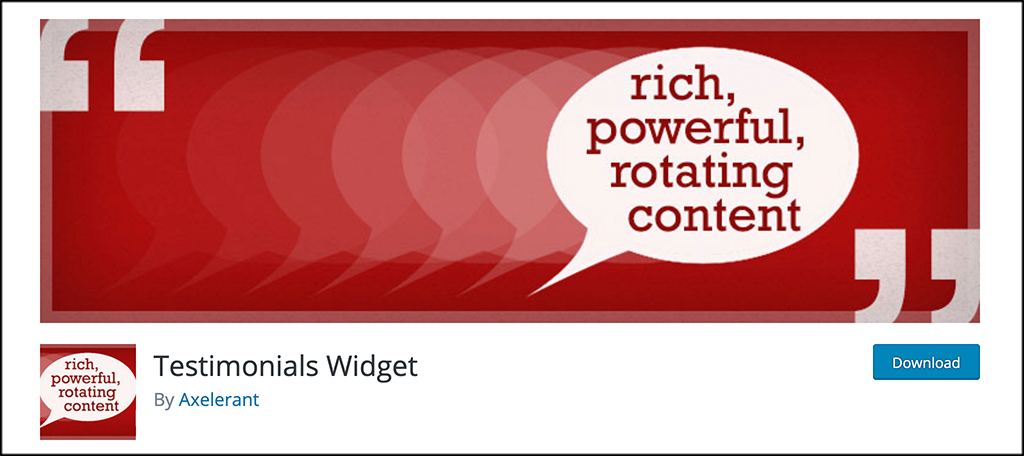 There are few things more important than client testimonials for a writing business. This is where the Testimonials Widget can help. Add all your client testimonials to your website and display them in a number of great ways.
Editorial Calendar
Editorial Calendar will help you stay on track. It gives you a complete overview of your blog and when posts will be scheduled and published. You can easily drag and drop to move posts, edit posts right in the calendar, and manage your entire blog with just a few clicks of a button.
Step 6: Create Relevant Website Pages
You want your website to have a decent amount of content without being overbearing or hard to navigate. Aside from your main blog and content area, you want to consider keep relevant pages on your website. This allows possible clients to easily access what you want them to and go from there.
There are a number of pages you want to consider when starting a blog business. However, for a freelance writing specific website, here are the pages I recommend having on your website:
Home
About
Services
Writing Rates
Portfolio
Hire
Contact
Blog
We will talk about how to build a portfolio in a second. But aside from that, you should already have all the content ready to easily fill out the pages above and get your freelance writing business website going in the right direction.
Step 7: Build Your Writing Portfolio
So, you should be well on your way at this point. You should have a good understanding of freelance writing and how it works. We also went over the steps for how to put together a freelance writing business website.
As I stated above, all of the website pages should be pretty close to filled out with content. The blog section should have a lot of your writing as well. However, it is important to show a solid portfolio on your website.
This allows potential clients to view your work and see what exactly you have to offer.
There are a few solid ways to build a portfolio for your freelance writing business. First and foremost, a lot of your blog writing and online content writing will act as your portfolio, or part of it anyway.
Make sure you have links to all your relevant writing pieces on your portfolio page. This allows people to access content that has already been published. From this, they can get a pretty good understanding of the quality work you do.
You can also do a lot of ghostwriting. Oftentimes, you may not be able to publish links to this type of content. However, you can provide samples of documents that you write. These samples show your style, tone, grammar, and spelling.
If you have been dipping into content writing online, or business plan and resume writing, then go ahead and include those pieces in your online portfolio.
Note: Be sure you change any past client personal information on resumes or business plans as this is not something you want to display.
Over time, your writing portfolio will start to grow. Before you know it, you will have quite a selection of content both online and within your portfolio.
Tips For Becoming a Successful Freelance Blogger
So, before you move forward with building a blog for your freelance writing business, let's take a look at some tips for how to become a successful online freelance writer and blogger.
Here are a few things to remember and put into action.
Develop Your Online Presence
This is arguably the most important step. In order to be successful as a freelance writer, you need to have a solid online presence. You can do this by creating a blog for your freelance writing business, building a social media following, blogging and writing on other websites, and building a solid online portfolio.
Find a Niche
As I mentioned above, finding a niche is going to be important. This doesn't mean you can't write about the topics you want and write in different styles. Finding a niche simply means you specialize in a certain type of freelance writing, and this will help you get more jobs in the specified area.
Network
Get on people's radar. Network as often as you can. Reach out to people that share your field of interest or your niche. Find relevant websites and see if you can write on them for a link back to your freelance writing business website.
You can even connect with other writers around the web using message boards and other relevant writing websites.
Benefits of a Freelance Writing Business
If you have heard it once, you have heard it a thousand times: "Freelance writing gives you the benefit of time and making your own schedule."
The main goal for most people who start freelance writing is the ability to make a good income while working their own hours. Tack onto that the ability to travel around the world and work from anywhere, and you have the makings of a job that many people want.
See, many people associate freelance writing with freedom. While this may be true to some extent, the fact of the matter is most freelance writers work very hard to get to a point where they can do it full time for a living.
Find Writing Jobs
Finally, when you first start the process of becoming a freelance writer, you definitely want to know where you can find jobs. The answer to this question really lies in the niche you choose as well as the people you talk to.
Everyone has a different recommendation of where to find writing jobs. To be honest, there are a lot of solid sites out there where you can apply for freelance writing gigs.
That being said, some of the best places to find writing jobs include websites like UpWork and Textbroker, to name a couple. These are especially good for beginners as they give you a fighting chance at more work when you are starting out.
You can also find a ton of other places that offer up freelance writing jobs as you move forward.
Final Thoughts
When you start freelance writing, you may feel like it is an uphill battle right from the start. However, if you have the right tools and the right information, you can definitely succeed.
One of the most important aspects of being a freelance writer is having a business website that not only has a valuable blog on it, but also presents all your services, pricing, contact info, and portfolio.
To build a freelance writing business blog, you need to have access to the right steps and tools. This will allow you to build something that will get you noticed.
I hope all of the freelance writing information, as well as all the steps to building your freelance writing blog are helpful resources on your journey.
Remember, keep pushing forward and dedicate yourself. Before you know it, you will be making your living working your own hours and finding your own jobs.