We have recently become aware of a phishing scam attempt on our customer's Account Manager login credentials. If you have received the below e-mail, it is not from GreenGeeks. The e-mail is attempting to phish for your Account Manager username/password. If you have clicked on the link and continued to provide any information, you may have fell victim to the phishing scam. We recommend that you contact our support immediately or log into your account manager and changing your password.
For your safety, please always visit our website at www.greengeeks.com and click on the Client Login link at the top right hand side of the page.
Below is an example of the e-mail.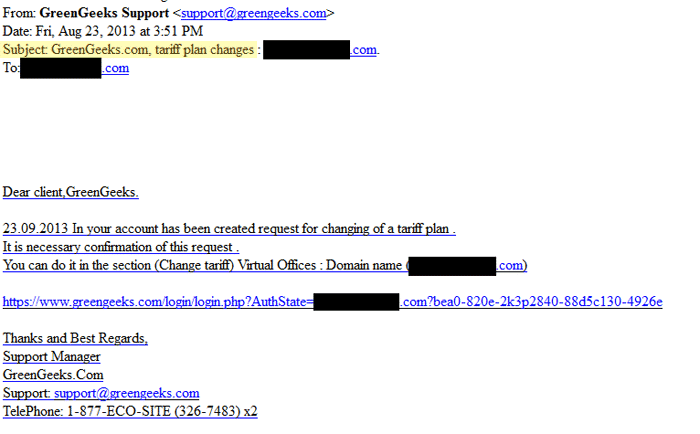 Remember, if you aren't absolutely sure that the e-mail you receive is from GreenGeeks, you are more than welcome to contact our support to double check with us. Phishing scams are all too common and you should use safe practices with any provider that you have online.