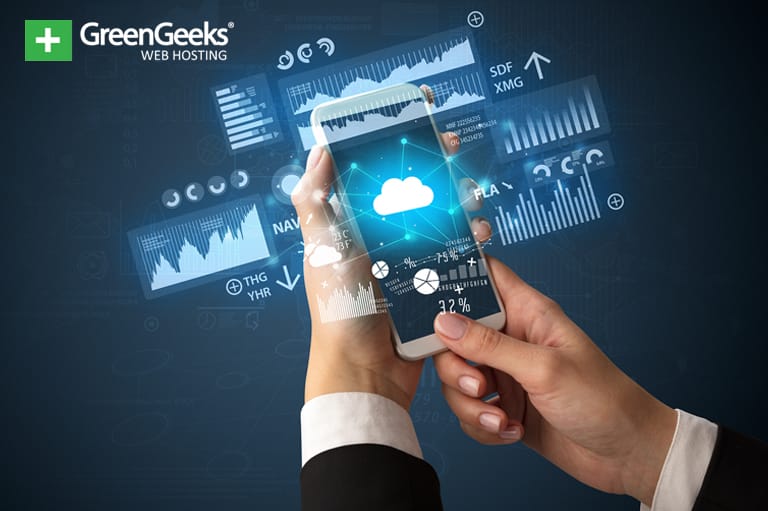 Social media is a very powerful tool for marketing. It provides valuable insight into audience behavior and can give you a fantastic roadmap for engagement to help build your brand and/or business. This is why you need a social tracker to help manage the data.
There are now over 3 billion people using social networks. This number will only continue to grow over time as different platforms are released and current platforms continue to grow. Keeping track of social interactions that mean the most to you can be a difficult process.
Let's face it, social media listening extended over all these channels is hard to do.
This is why you need a good social tracker.
See, some of the best social media listening tools can help you navigate the deep and confusing waters of the varied platforms. These social trackers can help you follow and manage online conversations relevant to your brand. So the information comes to you, rather than you having to seek it out.
This will make things like putting together a solid marketing plan using social media much easier.
What is Social Media Tracking?
Social media tracking is a way to manage all the analytics that are coming in from different social networks. Since using social media analytics can drive so much traffic to your brand, they need to be monitored and handled properly using a good social tracker.
Digging further into the importance of analytics, a solid tool will monitor social media for information relevant to your business.
For example, you might want to know about some of the following:
Brand mentions (with or without direct tagging)
Relevant hashtags (branded and unbranded)
Mentions of your competitors
General trends that apply to your industry
Since there are so many people using social media, accomplishing the things above can be a very difficult, if not impossible, process.
Social media tracking is really all about gathering the information you need to make the most educated decisions on how to best market your brand and business to your audience. Being able to capture what people are posting about you on the most popular social media platforms and using it to your advantage is key.
Let's take a look at 10 of the best social trackers available today.
10 Social Trackers You Need to Consider
The list below is compiled of some of the very best social listening tools available on the Internet today. You can decide which one you like the most, or use a combination of them to see which one works best for you.
Use these social tracker tools to check social networks individually for mentions, keywords, hashtags, and other social media analytics that are important to use for marketing.
Remember, you can try to do this manually, but that would take up your entire day, every day. Here are 10 of my favorite social trackers.
1. Hootsuite Analytics
Hootsuite Analytics is one of the best social media listening tools available today and covers multiple social networks. I am sure you have heard of them at one point or another.
They cover most of the biggest social media networks including Twitter, Instagram, Facebook, LinkedIn, WordPress, and Foursquare. Hootsuite is a wildly popular social tracker that can definitely allow you the freedom to engage your audience more effectively.
They also allow you to easily delegate tasks and send private messages when you are running a team with more than one person employed.
Hootsuite lets you monitor specific search terms in real-time as well. This is perfect for tracking mentions of your brand, products, or relevant keywords of interest.
2. TweetReach
TweetReach is another solid social tracker if you are very active on the Twitter platform. It measures the actual impact and implications of social media discussions. This social media listening tool will also measure how far your Tweets travel.
The tool is actually perfect for finding out who your most influential followers are and leveraging that data into a proper marketing strategy.
TweetReach gives you report-ready analytics that are easy to read. It also provides real-time monitoring and tracks all your posts, all the time.
3. SEMRUSH
The SEMRUSH social tracker tool lets you improve your social media strategy based on the data from your competitors. The tool lets you compare your engagement trend to that of your competitors, see the total number of likes, shares and comments.
SEMRUSH is one of the best social listening tools out there because of the data it provides you from your competitors. It will easily allow you to keep an eye on their performance on Twitter, Facebook, Instagram, YouTube, and Pinterest. It will also analyze your page's efficiency on LinkedIn.
Finally, SEMRUSH provides you with all your results and gives them to you in a customizable, easy-to-read PDF report. Use it to showcase your results and impress the audience!
4. SocialRank
SocialRank is another great social tracker. This particular program covers Twitter and Instagram and provides people with a nice list of tools for managing and tracking social stats and other analytics.
Of course, you can manage all your posts and easily schedule your post shares out accordingly. However, the main aspect of SocialRank is the detailed analytic insights it offers.
Break your audience up through demographics, engagement rates, profile reach, content interaction, and so much more. This tool also allows you to optimize your content to reach the most relevant people.
5. BuzzSumo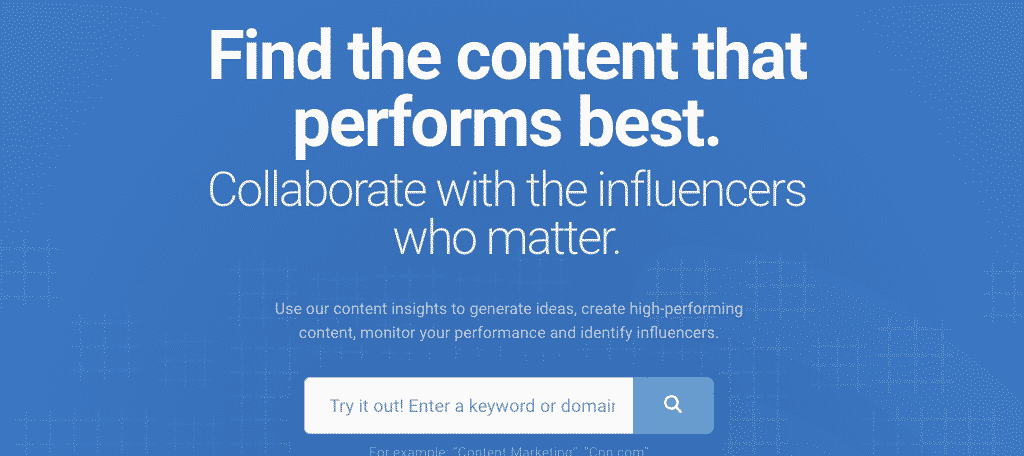 BuzzSumo is another excellent social tracker that allows you to use content insights to generate ideas, create high-performing content, monitor your performance and identify influencers.
Basically, BuzzSumo gives you all the tools necessary to help you market to your audience the right way.
The Platform allows you to explore high-performing content and use that to get more likes, links and shares. Furthermore, their research tool lets you analyze billions of data points that will allow you to sharpen and perfect your marketing strategy.
BuzzSumo will also connect you with the right influencers that will help properly boost your marketing campaign or overall brand in general. Add that to the very deep set of marketing tools and analytics it provides and the BuzzSumo social tracker is definitely worth a look.
6. Sprout Social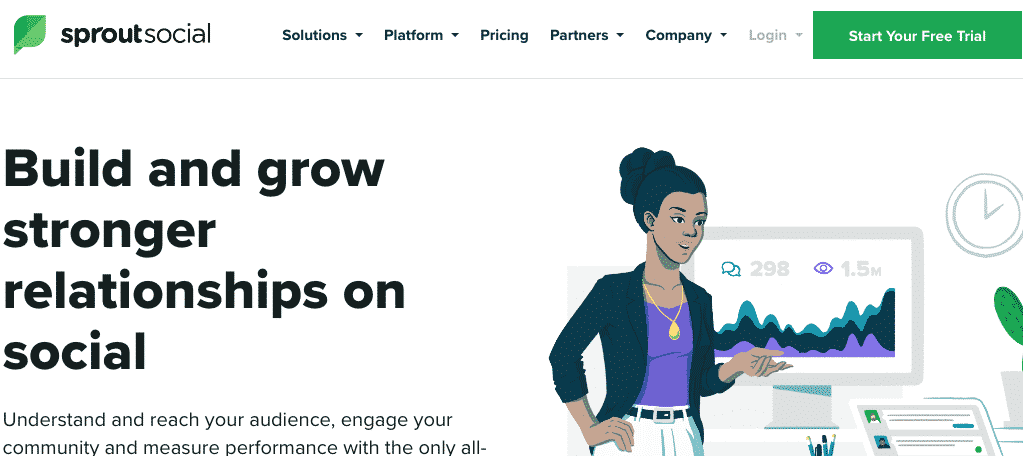 Sprout Social provides a fantastic solution for those in need of a cross-channel, social media analytics platform. This excellent social tracker allows you to view detailed analytics of a single social network, or dive deeper and compare results across multiple networks at once.
You can track Facebook Page impressions, add up Twitter link clicks, measure Instagram follower growth, evaluate LinkedIn engagement, asses content performance on Pinterest, and more.
All of this is easily accessible from the same location.
Sprout Social makes social media analytics very easy as they provide easy-to-understand, presentation-ready reports that you can quickly organize and share with your marketing team. It also provides an advanced social media listening tool that provides you with valuable data related to audience demographics, industry influencers, campaign performance, and consumer sentiment.
7. HowSociable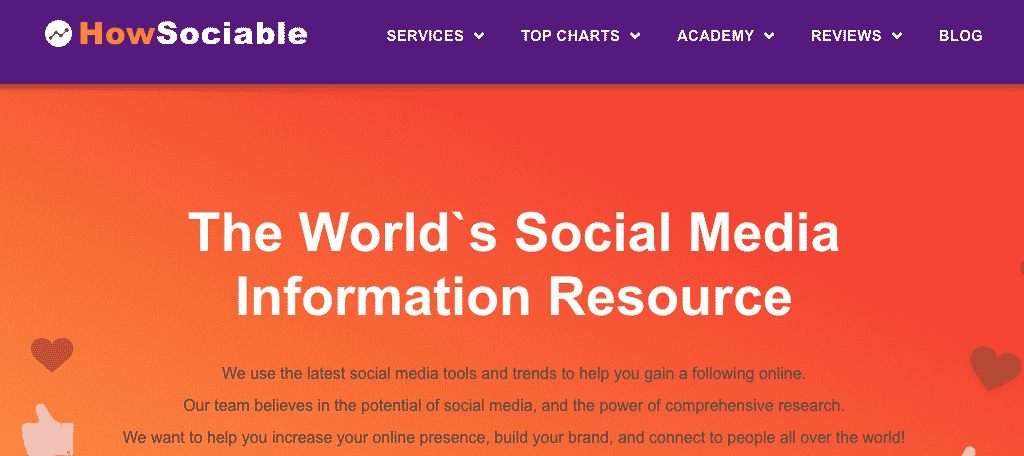 HowSociable touts themselves as "the world's social media information resource." To be honest, they aren't wrong. This is one of the best social media listening tools available for different reasons.
What HowSociable does is keep you up-to-date with the best guides, how-to's, and useful tips to keep your social media profiles on top. The platform constantly provides excellent information on all the things you need in place to properly market to your audience using social media.
You will find training courses, certifications, and conferences that will increase your influence online. You can use all of this data in a way to build and command your brand's online influence and reach the right way.
Furthermore, since HowSociable is constantly bringing you social media trends, facts, and updates from around the globe and across the web, you will never be short on data to use as a marketing tool.
8. TapInfluence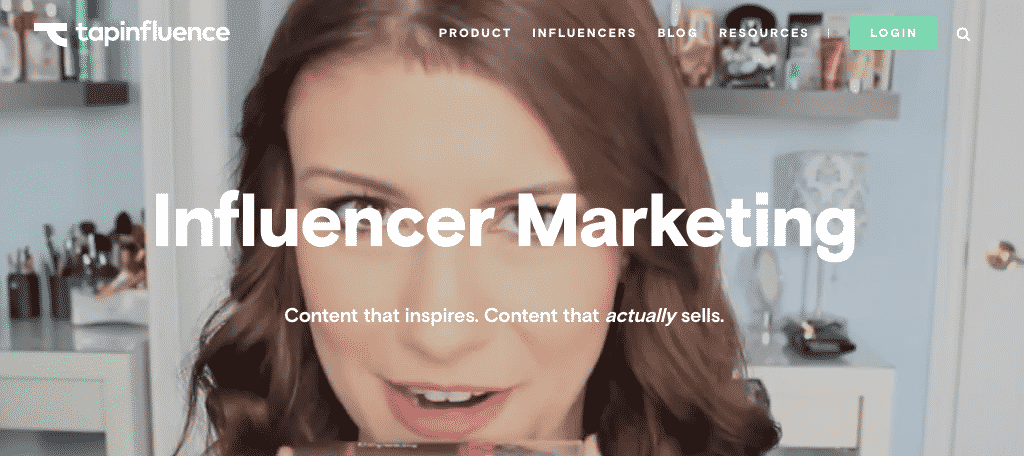 TapInfluence is a social tracker that actually uses influencers to help you push your social media marketing campaign correctly. This tool is specifically tailored for influencer campaigns.
What TapInfluence does specifically is provide an analytics platform that removes many of the "what-ifs" that are related to influencer marketing. This includes things like engagement rate and the potential price tag behind any given influencer.
The tool takes what can be a frustrating, expensive, and long process, and breaks it way down for simplicity. It makes influencer social media analytics easier to look at and understand by presenting relevant influencer metrics in black and white.
This helps brands and businesses better understand whether or not a potential relationship makes sense before ever starting the process of reaching out.
9. Snaplytics
Snaplytics is actually a social tracker that focuses on Snapchat and Instagram stories. The reason it is on this list is because there are a ton of marketing opportunities available on both of those platforms.
This is especially true if you run an eCommerce website.
The Snaplytics platform offers a full publishing suite that will help you build engaging stories and publish them quickly and easily over multiple accounts. The tool accomplishes this by using an integrated "auto-forwarding" technique.
You can also use the platform to repost user-generated content. This means you can easily collect and repost incoming content from your followers. You can also experience the engagement rate on your account going through the roof.
Finally, Snaplytics uses easy-to-read and understand automated analytics. This shows you the best performing content, how new followers find the business and how you perform against competitors in the industry. This is definitely a social tracker you want to check out.
10. Influenex
Influenex is a very easy-to-use, yet powerful and reliable influencer marketing platform that helps users to find, manage, analyze and contact users.
Its primary focus is YouTube and contains a community of about 1 million YouTube influencers on the platform.
Furthermore, each influencer has his/her category so that the users can easily find the right influencers for collaboration.
This is a fantastic social tracking tool for YouTube users who are looking for deep analytics. It includes just about every type of YouTube stat imaginable.
Bonus: Google Analytics

Bet you didn't think Google Analytics would be on this list of the best social media listening tools. We know that Google Analytics is not specifically geared toward social tracking. It is definitely one of the best ways to track social media campaigns and potential social media ROI.
If you have an account setup (which you probably do at this point), then you can easily create and access reports that are designed specifically for social media tracking.
For example, you will be able to see how much traffic is coming to your website from all social networks. You can use these social media analytics to further your marketing plan.
You can find this information in the "Social" option under "Aquisition" on the left of Analytics. This will include inbound traffic from any social site, network referrals, what landing pages are hit and more.
Google Analytics actually has quite a bit of information regarding social tracking.
Final Thoughts
A  lot of things come into play when you are putting together a good social media marketing strategy. Perhaps one of the most important things is finding a social tracker that will provide you with social media analytics and data across all the platforms you use.
You want a social tracker that you can use to easily manage all your social media in a single location. All of the tools listed above will do just that as well as help you perform various monitoring tasks.
Go through the different social trackers listed above and see which one works best for you. Many of them are free or very low cost. All of them will help you market to your audience more efficiently.