WordCamp Kansas City 2019 was held at the Johnson County Community College in Overland Park. And I can safely say the grounds of the facility were among one of the nicest I've seen in a very long time.
As this was my first trip to a WordCamp, I wasn't really sure what to expect. I mean, I've read about them and edited the blog posts of others. But this was truly a different experience for me.
And I am extremely glad that I had the chance to do this myself, for a change.
Arriving in Kansas City
I landed in Kansas City at around 9:20am. It was really the only flight I could get that didn't send me to Las Vegas before going to Kansas. And from Denver, that's a bit out of the way while making a one and a half hour flight into five.
I met up with Anna Gargioni, the GreenGeeks WordPress Community Director. We figured it would be better to go in an Uber together especially since this was my first WordCamp.
Luckily, we arrived just in time for a heat wave. At least, that's what some of the attendees of WordCamp told us. When I walked out of the airport for the first time, the temperature and humidity was unlike anything I've experienced before.
Now keep in mind, the temperature between Denver and Kansas City isn't really all that different. But the humidity is on a whole other level.
Getting to the Hotel
We took an Uber from the airport to the hotel Anna and I was staying in. The trip was about a 30-minute drive across some amazingly beautiful scenery.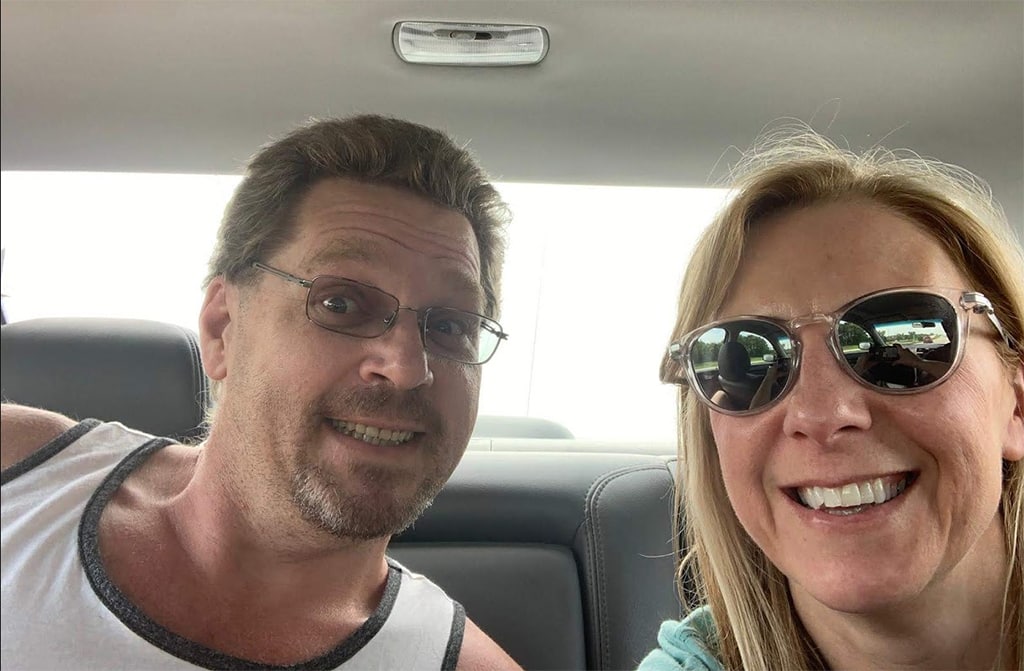 If there is one thing I love about any location, it's the view of nature and trees. And the trip between the airport and Overland Park was full of both.
Our view from the 16th floor of the hotel was simply amazing. It was green as far as the eye could see.
In fact, Anna snapped a great view of the trees below from her hotel room.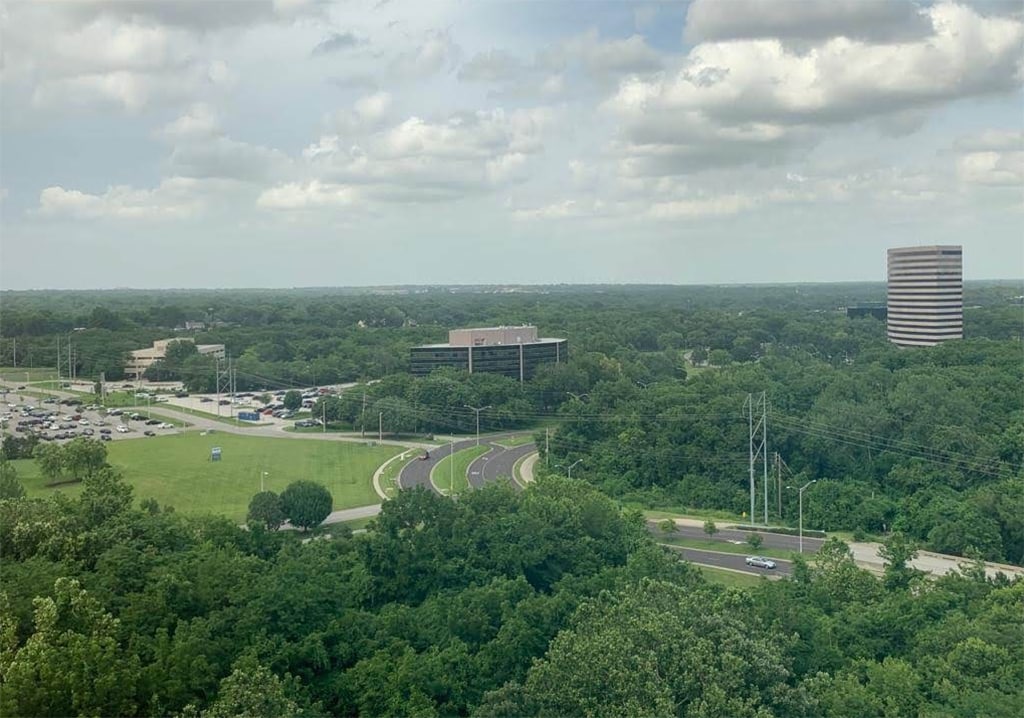 After grabbing our swag from the hotel concierge, we quickly unpacked. I had just enough time to catch my breath a bit, connect the laptop to the Internet and check the camera equipment.
By then, it was time for dinner.
We had to try some authentic Kansas cuisine, so Anna and I took a trip to Fiorella's Jack Stack Barbecue. Even our Uber driver was impressed and said we would enjoy the meal.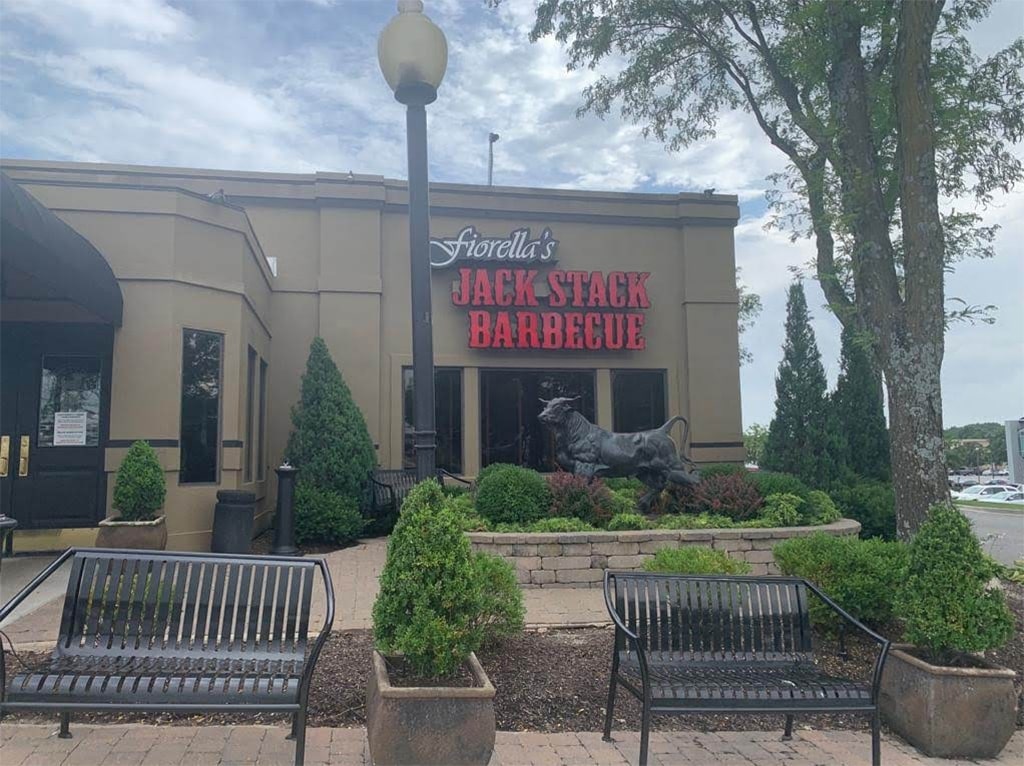 Walking up to the restaurant, you could smell the grill cooking. It was Pavlovian as my stomach started to growl and my mouth began to water.
Anna and I had the baby back ribs with fries. It was probably one of the best meals I've had in a very long time. Instead of ketchup, I was dipping my fries in the barbecue sauce.
I wish I could have brought some home with me, but the plane only allows for three ounces of liquid. I'm sure I can probably order it in or buy it locally. Well, at least I hope, anyway.
Meeting Up for the Kickoff of WordCamp Kansas City 2019
After an awesome dinner, it was time to head out and get this WordCamp started. It took us a while to get an Uber so we could meet up at Tanner's Bar & Grill.
Anna and I met up with Karissa Skirmont, one of the organizers of the WordCamp. It was also nice to meet some of the other sponsors and organizers.
We did some mingling, introduced ourselves and hung out for a bit. But the clock was ticking, and I was tired and running on fumes.
By the time we got back to the hotel, it was getting pretty late.
Day 1 of WordCamp Kansas City 2019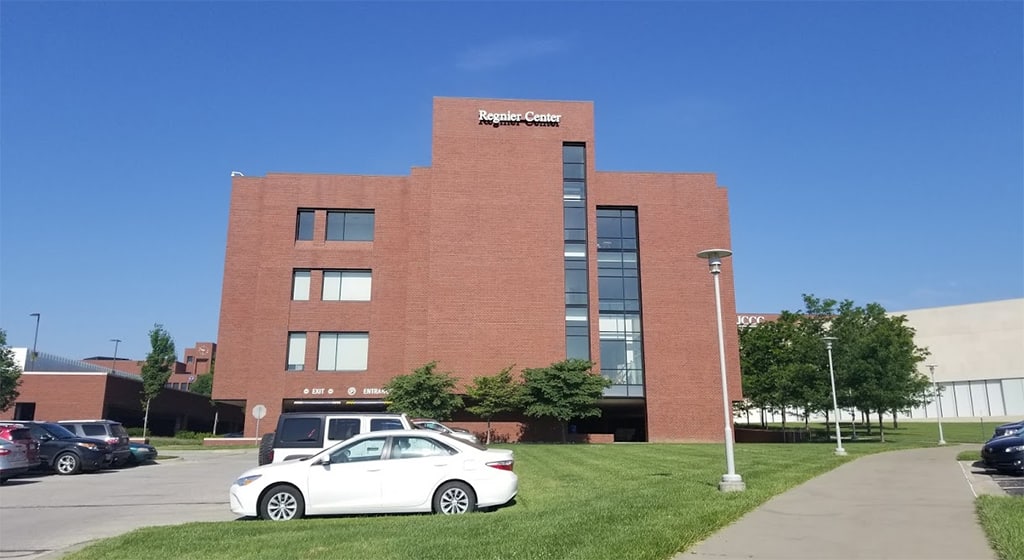 Up by 6:00am, according to Kansas. For me, it was around 5:00am according to my body. Denver is an hour behind, and I was feeling it. For the past couple of weeks, I haven't slept much. So unfortunately, I wasn't bringing my "A" game.
Anna and I got to the venue bright and early. In fact, we were the first ones there. The WordCamp table wasn't even fully set up yet. I suppose we were just excited to be there and get the show on the road.
Luckily, the organizers had a series of coffee pots available as well as some morning snacks.
The folks of Wordfence, one of my favorite WordPress security plugins, set up their table next to us. The guys from Evoke showed up shortly afterward and we had a triad of sponsors ready for the day.
After what seemed like hours, because we were so early, attendees for WordCamp Kansas City 2019 started to trickle into the area.
Our booth was set up in between the Regnier Center and the museum. Coincidentally, Anna and I were also just a few feet away from the food. So no matter what, GreenGeeks was pretty much the center of attention in the area.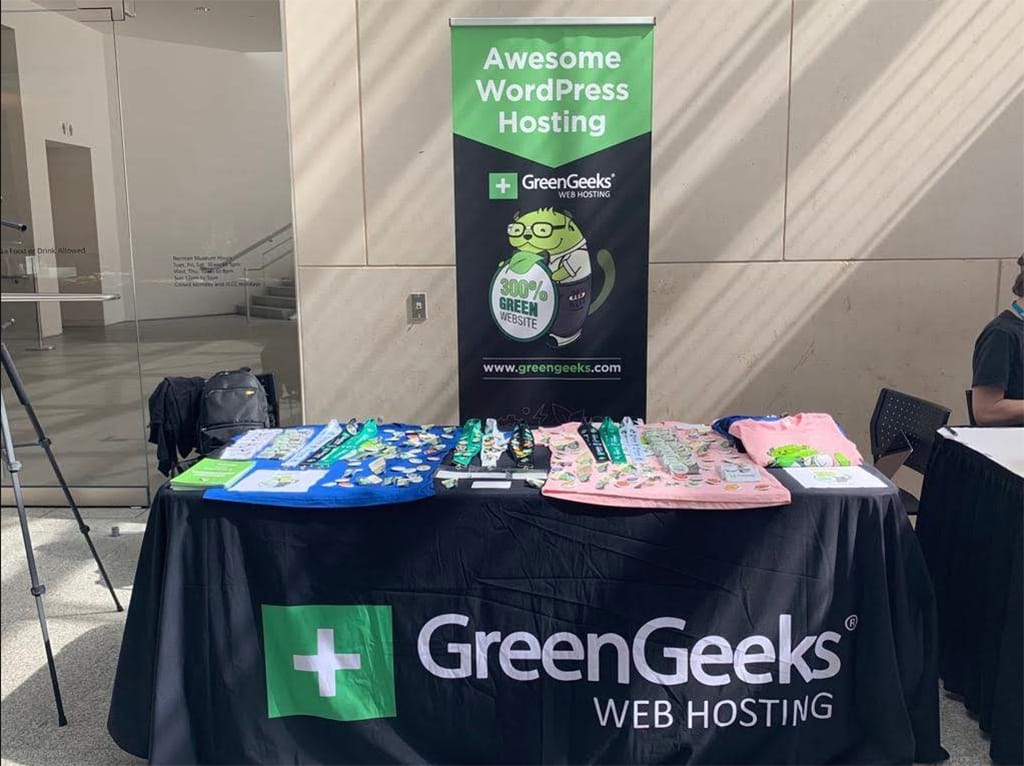 They had to walk past us to go to the museum for the WordCamp sessions and we were the first in view when coming out of the Regnier Center to get to the food.
It was pretty much a perfect placement.
Unfortunately, I didn't get a chance to visit any of the talks that were going on. I was busy engaging attendees who were interested in learning more about why we're "green."
For the most part, people seemed interested and excited about what GreenGeeks offers not only to customers but to the environment as well.
And a lot of people fell in love with Spex, our fabulous Wapuu we had displayed all over the table.
We did spend some time with Karissa, the organizers and the volunteers of WordCamp. Without them, none of this would be possible. And everyone was helpful and welcoming.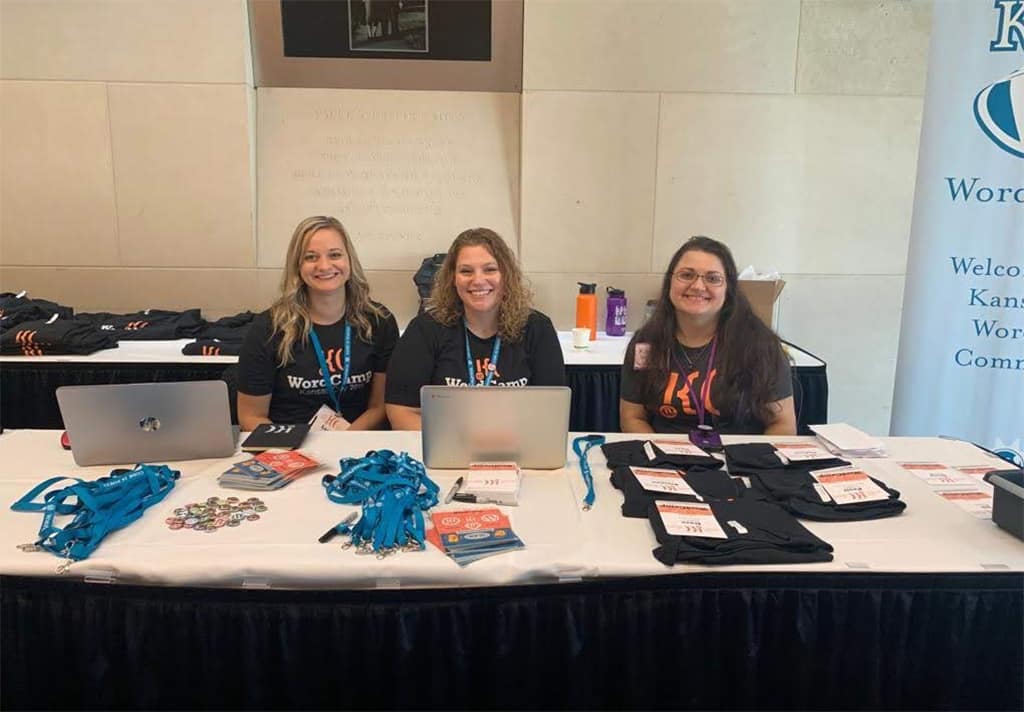 Lunch Time!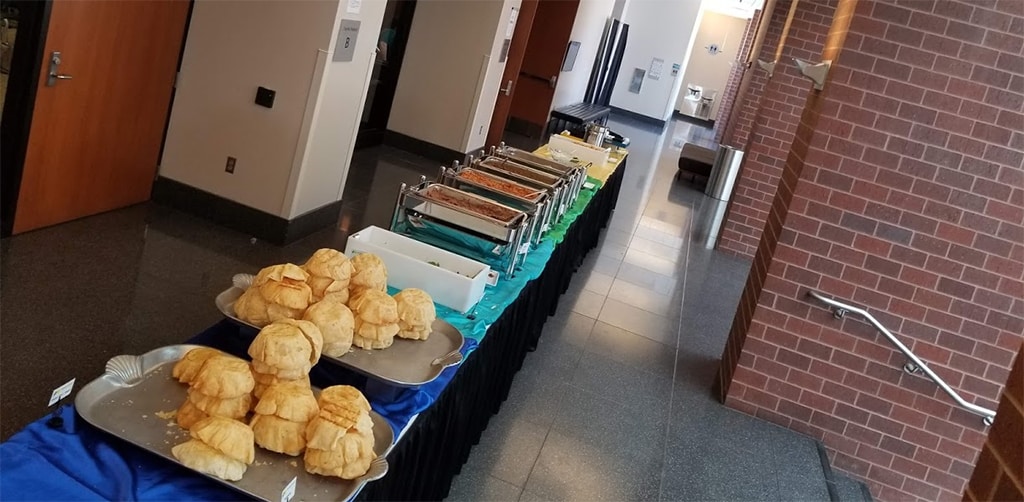 For lunch, the organizers rustled us up some taco bowls and nachos! The bowls themselves were fairly large and probably far more than I wanted to eat. So, I made my own nachos with the available toppings.
The seasoned meat was excellent and I really enjoyed the grilled chicken. Yes, I had grilled chicken in my nachos. And to top it all off, the con queso cheese was incredible.
In retrospect, I suppose I could have eaten the taco bowl. After all, I think I ate the equivalent in nachos.
Wrapping it Up for Day 1
By the end of the day, I was so exhausted that I was getting extremely tongue-tied when visitors came up to our booth. I felt bad that I had to rely on Anna so much, but my mind was mush.
This is what happens when you don't sleep much for an extended period of time.
Still, even though I was exhausted, Anna and I pushed on and had a successful day. We talked with a vast majority of the attendees, made some connections and boosted awareness.
That's what it's all about.
Day 2 of WordCamp
After getting a bit more sleep than I had the day before, I was far more ready to take on Day 2 of WordCamp Kansas City 2019.
I wanted to get some interviews done and out of the way, but I was having trouble with the microphones. Not to mention that I wanted to attend at least a couple of the talks, and this was the last day to do so.
Doing Some Interviews
So, interviewing people is new to me. Sure, I have a growing YouTube channel. But it's different sitting at home in front of a camera versus interacting directly with other people watching.
However, I think it was a positive experience. If anything, to give me some experience in what not to do. I mean, I don't think I did a terrible job. But it is far easier to do a screencast tutorial than an actual interview.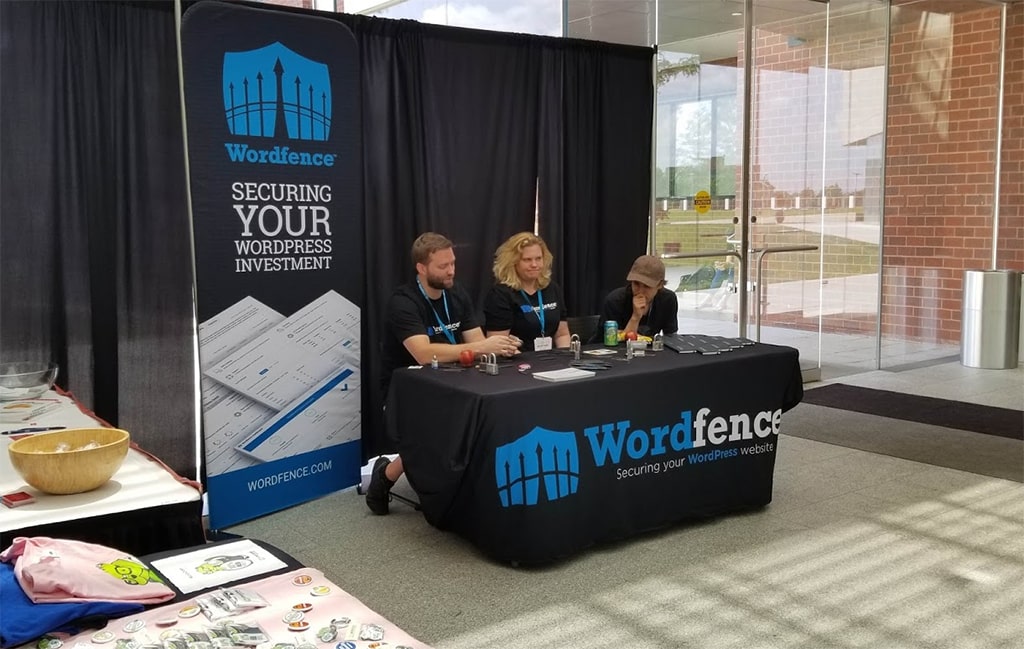 I figured since I had a bit of hero worship going on with Wordfence, I would start with them. I really didn't know what to ask and kind of just let them carry the interview. It wasn't very long and I hope I'll have some useful footage to edit.
Which is on my ever-growing to-do list since I got home.
Next up, I interviewed Evoke. They are an insurance and financial planning company that is switching over to using WordPress. What piqued my interest in them is how they can help freelancers plan for the future.
As a freelancer, you really don't have a lot of affordable options for things like insurance. Most of the companies I come across will hike up rates if you don't have pay stubs from a business.
Evoke helps with all that.
Checking Out Getting Started with Podcasting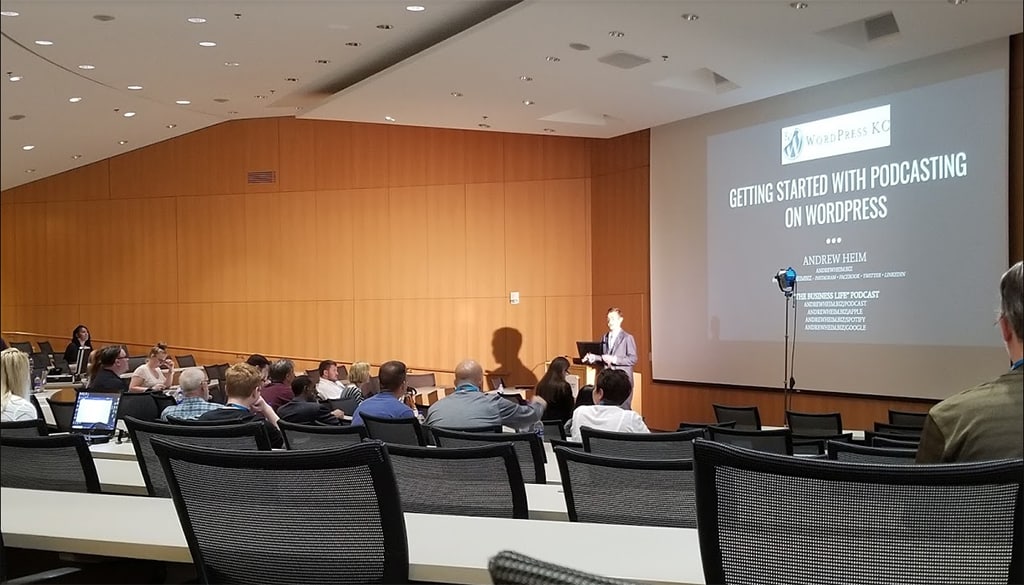 After doing the interviews, and speaking to a handful of people about GreenGeeks, I made my way to the "Getting Started with Podcasting on WordPress" talk. It was delivered by Andrew Heim, and he motivated me to start my own.
Of course, I've been toying with the idea of starting a podcast, anyway. But this session was pretty much the clincher.
Andrew used clear and concise language that made it easy for anyone to understand. And I'm looking forward to putting his words into action.
Lunch Time Again!
Once the podcast talk was over, it was time for lunch. This time around, we had boxed lunches that included a fairly good-sized sandwich, an apple, cookies and a bag of chips. However, I wasn't feeling up to eating.
I did grab a box lunch to go as I figured I would eat it in the morning for breakfast before getting on my flight back to Denver.
Since the hotel room had a fridge, I might as well use it.
Simple SEO Content Creation Strategies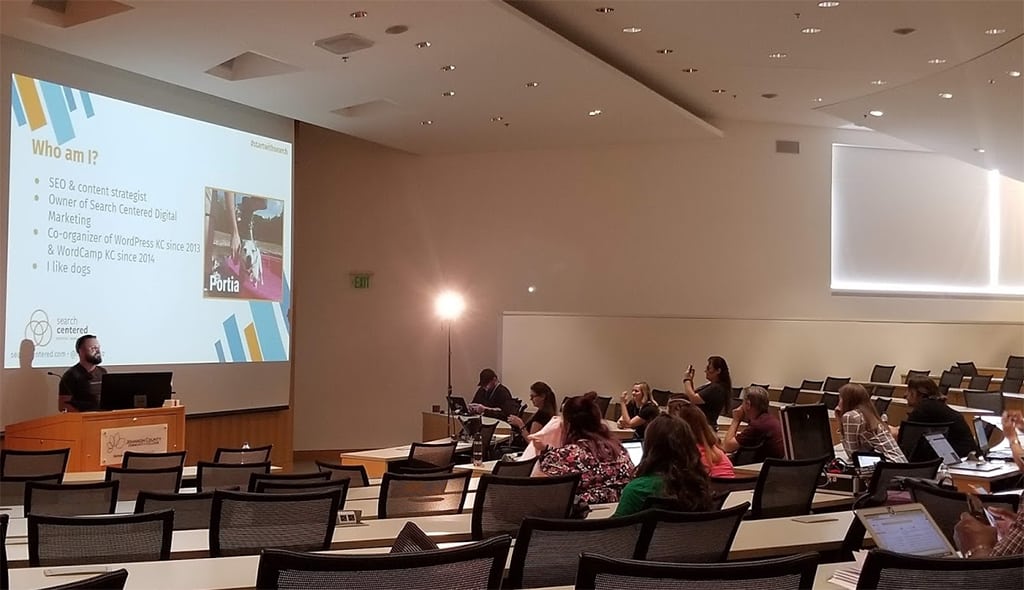 Eventually, it was time to head to another talk that grabbed my interest. This one was, "Simple SEO Content Creation Strategies for Your Business Website."
The session was delivered by Travis Pflanz of Search Centered Digital Marketing. Although my skill level is well beyond this particular talk, it was interesting to see how he approaches basic SEO content strategies.
Travis did an incredible job engaging the beginner creators in the room. In fact, I found myself wishing I could have visited this talk when I started writing for clients back in 2012.
It was impressive how Travis broke down how to build SEO content creation strategies without making it sound like rocket science.
We spent the rest of the day talking with people and handing out some GreenGeeks swag. Eventually, we ran out of black large shirts.
The After Party
By the end of the WordCamp, Anna and I were pretty tired and packing up our gear. We said our goodbyes to some amazing people and prepared our stuff for the long trip back.
But before we could officially call this the end, Anna and I wanted to attend the after party at the Brew Lab.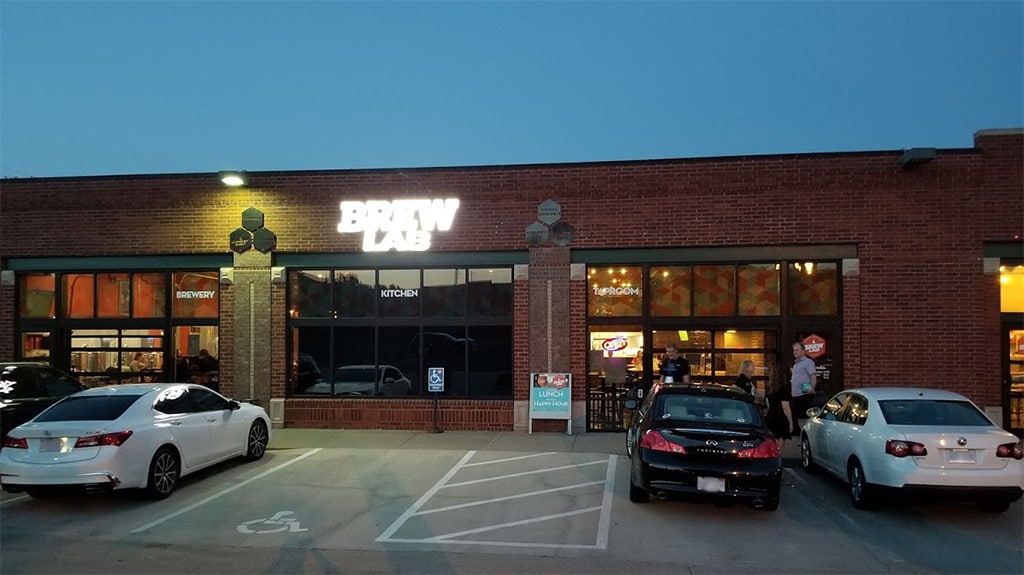 This was one of the most interesting places I've ever visited. It's a brewery and kitchen rolled into one. And the decor had a laboratory feel as digital readouts and tanks filled the room.
I had a Peer Reviewed Caramel Latte Stout, a coffee-based beer, because of course. And although I'm not a beer drinker, the concoction was much better than I thought it would be.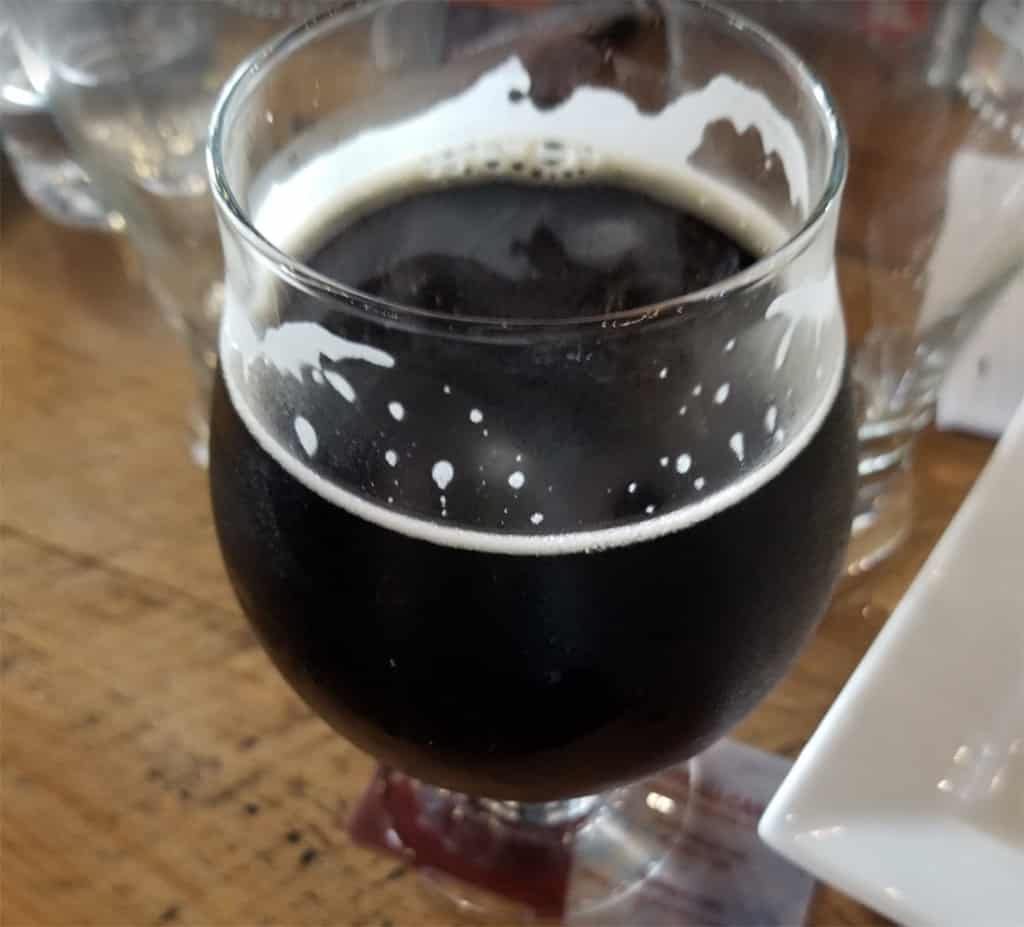 After a couple of hours of talking and sharing stories with organizers, sponsors and some attendees, it was time to call it a night.
Final Thoughts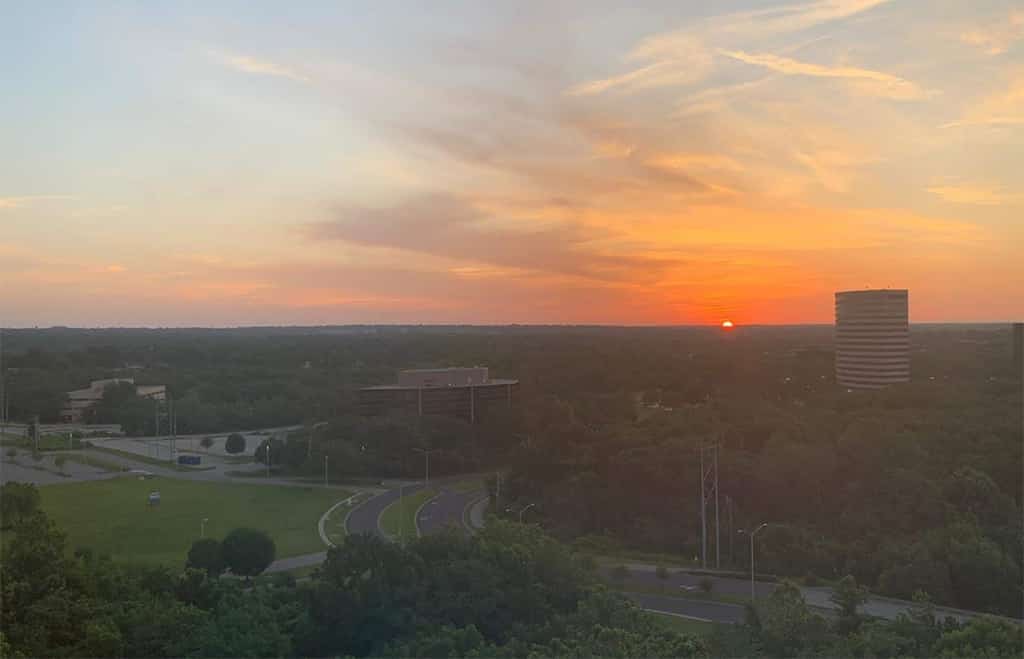 WordCamp Kansas City 2019 was a new experience for me. I am usually behind a desk all day without much personal interaction. It was a nice change of pace to what I normally do on a day-to-day basis.
While I still have a ways to go before I can call myself an interviewer on camera, it was still an incredible experience.
I would love to thank everyone who made this camp happen. Without the sponsors, organizers, attendees and volunteers, events like this wouldn't be possible.
And I can't wait to do it again next year.