Choosing a CMS (Content Management System) when it is time to build a website is big. While WordPress seems to be the "go-to" with so much upside, we understand that it is not the only good CMS available. There are reasons to be made for Joomla as well. So which will you choose, WordPress or Joomla?
Unless you are going to use one of the many fully hosted solutions available, WordPress and Joomla seem to be two of the most popular options. There is a lot of data to back this up as well. Between usage numbers and other statistics, Joomla and WordPress continue to be very popular website building solutions.
We all know that WordPress dominates the online website market, but let's take a closer look at some of the numbers and introduce you to both the Joomla and WordPress platforms.
WordPress and Joomla Behind the Numbers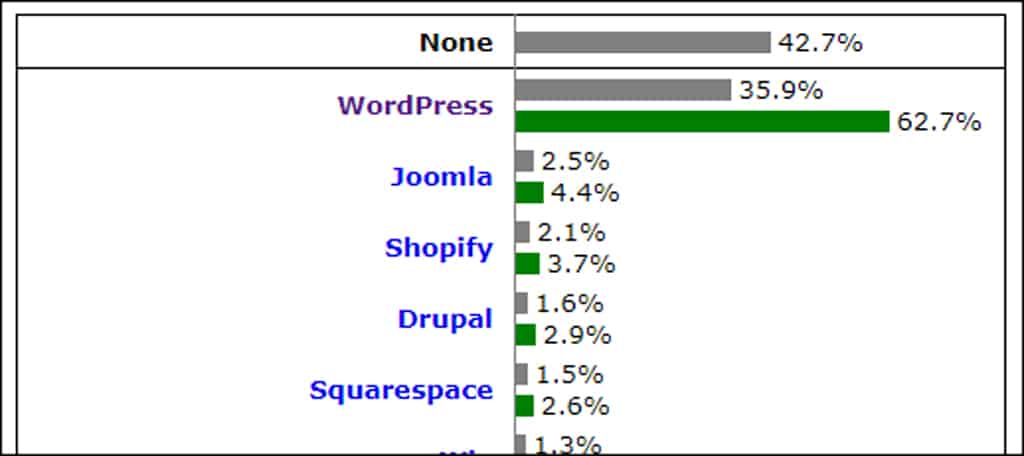 Both have been around for a very long time, both are open source, and both are self-hosted platforms. From there, the numbers start to break down differently. Let's take a quick look at them.
WordPress
WordPress was originally launched in 2003 as a blogging-only platform. However, over the years, it transformed into a multi-purpose content management system that you can build full websites with.
Furthermore, WordPress now powers over 35% of all the websites online, making it the market-dominate CMS by a long shot. It is close to 40% at this point.
Joomla
Joomla was launched in 2005, only two years after WordPress first launched. It is actually the second most popular CMS in the world, behind only WordPress.
It powers around 3% of the websites on the Internet. While that may seem low compared to WordPress, it still accounts for about 2.5 million websites on the Internet today.
It is also worth noting that even though Joomla is the second biggest CMS in the world right now, it has been losing overall market share since 2010. This has lead to an overall market share drop that started in 2017.
So what can we take away from this as we move forward? It is pretty easy to see that WordPress is dominant and growing. While it seems that Joomla is actually moving in the opposite direction.
However, this does not mean that Joomla has nothing to offer when it comes to building a website. The opposite is true. Actually, Joomla still has quite a bit to offer and should be part of the CMS list you are choosing from.
Let's take a look at what WordPress and Joomla can offer you in different aspects.
Advantages of WordPress and Joomla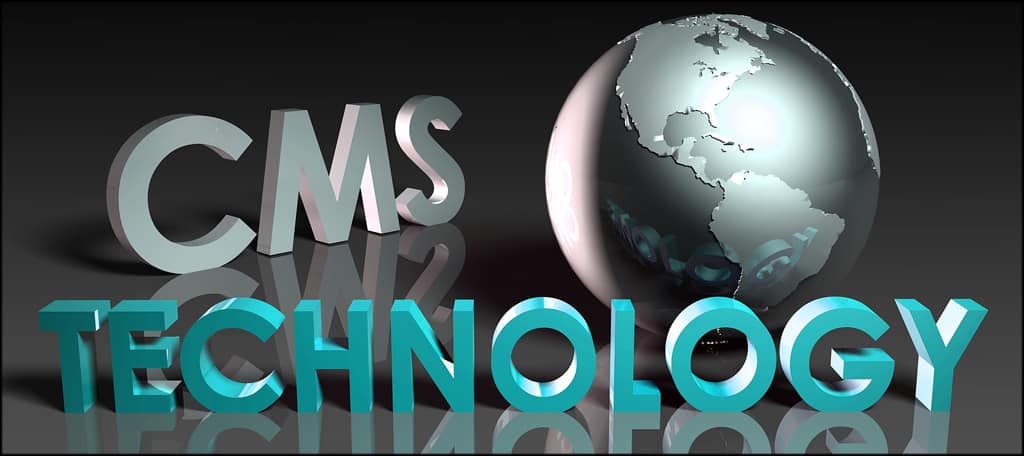 It only takes a few minutes to search around and see some common arguments between the two CMS communities. Let's take a look at what the advantages are for these two popular content management systems. This should help when you are deciding between WordPress or Joomla for building a website.
WordPress Advantages
WordPress comes with a ton of advantages that users will enjoy. Some of the most popular ones include:
Ease of Use: it is a known fact that WordPress is very user-friendly and out of all the content management systems, is easiest to use. Since it is so popular, WordPress has easy access to help and tutorials from the many who support the platform.
Best Blogging Platform: Even though WordPress has developed into a large scale website builder, it still offers the best blogging platform out there. For instance, every WordPress website template comes with the distinction of blog posts vs. pages. Joomla actually has a single article type that you have to manipulate using categories.
Largest Plugin and Theme Library: This should come as no surprise. WordPress has by far the biggest available library of plugins and themes. This allows you to customize and scale your site fairly easily without having to use code. And a major portion of these are free to use.
Low Development Costs: Generally speaking, WordPress will cost you less to develop with than Joomla or other content management systems. Aside from some very high-end developers, you should be able to get work done for a very reasonable price.
Joomla Advantages
Just like WordPress, Joomla comes with several advantages of its own. Some of the most popular advantages of Joomla include:
Advanced User Management: It offers a more advanced user management system right out of the box. User access controls are also more advanced. This can be good or bad, depending on your skill level. Also, there are a lot of help and tutorials available online.
More Non-Standard Content-Type Flexibility: The platform is built around components and modules. While they may be a bit more difficult to learn, they do provide more flexibility for displaying non-standard content types.
Built-In Multilingual Support: Joomla has built-in multilingual support in its core. WordPress has Multilingual support, but you will have to use a third-party plugin.
Multiple Template Styles: It allows you to use multiple template styles within one site. This includes different pieces of content and different styles. WordPress sticks you with a theme you have to build around.
It is worth noting that with WordPress, you can use different templates and theme styles on one site. However, to do so you will need to understand how to build a WordPress template or use sub-domains.
Getting Started with WordPress or Joomla
Now that we have taken a dive inside the numbers and listed off some advantages of both platforms, let's talk about ease of use when it comes to making a decision between WordPress or Joomla.
It's true, Joomla is an easier starting option than something like Drupal. That being said, nothing beats the ease of use when it comes to WordPress.
The fastest and easiest way to get a website up and running is through WordPress. Let's take a quick peek inside getting started with both of them.
Ease of Use for WordPress
Getting started with WordPress is fairly simple. Once you settle on a solid hosting company for your website, then you can easily install WordPress using a couple of different methods.
You can install the platform very quickly using the one-click-installer that is usually provided in your cPanel dashboard, or you can install WordPress manually. Both are very simple to do.
Once installed, WordPress comes with thousands of ready-to-go themes that you can use to set up a site. Many of these themes will also have drag and drop page builders that make creating a website even easier.
WordPress also released the Gutenberg block editor just last year. It allows for custom creations and while it may take a minute to learn, it is a very easy way to create a stunning website.
Ease of Use for Joomla
Like WordPress, Joomla can also be installed very easily using the one-click auto-installer in cPanel. From there, it gets a little more complex for beginners. It will take a little more time to get up and running for various reasons.
For example, Joomla uses a combination of articles and categories that will have to be set up before you start creating relevant content. It is worth saying that the process is not overwhelming, but it will take more time.
This is especially true for someone who is not a developer. You might find yourself stumbling through the process a little slower than you would with WordPress.
The Joomla editor is much like the WordPress classic editor, so on that front, you should be good either way. Remember though, this is if you still use the classic editor in WordPress instead of Gutenberg.
The real test comes not in installation and article content creation, but in the actual Joomla interface. The Interface setup for Joomla is much more difficult to navigate and understand. There are so many options within the admin screen that it can be confusing trying to figure out where to go to complete a certain function.
Joomla does, however, have some really great user-friendly editing tools like page builder extensions. Figure out how to navigate around all this and you may like Joomla better.
Scalability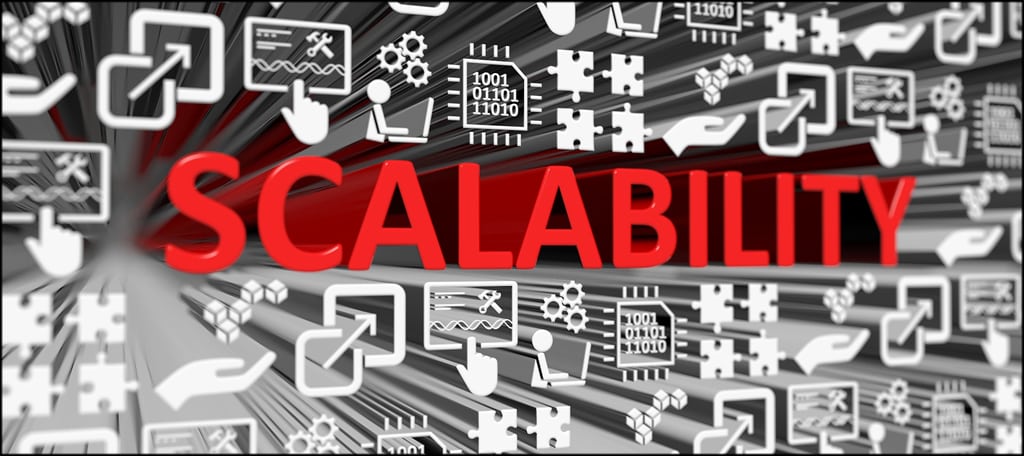 You can actually scale your website very well on both WordPress and Joomla. There are plenty of plugins and themes to help you do so. The main difference is the sheer amount of plugins (WordPress) or extensions (Joomla) that are available.
Basically, you can differentiate what someone may be talking about by remembering the following terminology:
Plugins and Themes: WordPress
Extensions and Templates: Joomla
A stated above, WordPress has a lot more in the way of numbers when it comes to this, but they both have a good deal to choose from. If you are wondering how many of each they have, here are the numbers.
As of the start of 2020, WordPress had over 54,000 free plugins, and thousands of premium plugins on top of that. They also have over 5,000 free themes, with thousands more premium themes available from other developers.
The official Joomla extension library has just north of 8,000 extensions listed. Not a small number by any stretch of the imagination. As far as templates are concerned; there is no official Joomla template library.
If you perform a Google search, though, you will come across plenty to chose from. However, they will be mostly premium templates.
Security
We might as well cover as much as we can. Let's take a quick look at the security of these platforms together. The main question you want answered is which CMS is more secure, WordPress or Joomla?
Truth be told, both platforms are secure at their core. They are both coded and built well. Plus, both platforms have additional third-party options that you can use to add extra security.
You always want to consider human error, though, when you are talking about something like this. Both platforms are very extensive, so they are certainly not without error. There are sure to be some security issues now and again.
One major thing to consider when it comes to Joomla and WordPress security is that keeping the core system and all plugins, extensions, themes, and templates updated regularly is key to keeping your website protected.
SEO Options
Search engine optimization is one of the most important aspects of a website. How you treat SEO will directly affect website rankings, readability, and structure. There are numerous SEO standards to follow for these website platforms.
Both Joomla and WordPress have a decent setup ready for you to add proper SEO structure to them. However, true SEO setup will come down to plugins in most cases.
For WordPress, you have the king for SEO plugins, Yoast SEO. For Joomla, EFSEO (Easy Front-End SEO). This extension would be equivalent to Yoast SEO, but for Joomla websites.
Now, there are many WordPress themes and Joomla templates that come ready for you to add search engine optimization directly to the themes and templates. It just depends on which ones you are using.
If you are a beginner, then the plugin or extension option is going to suit you best.
WordPress or Joomla: Which One is Better?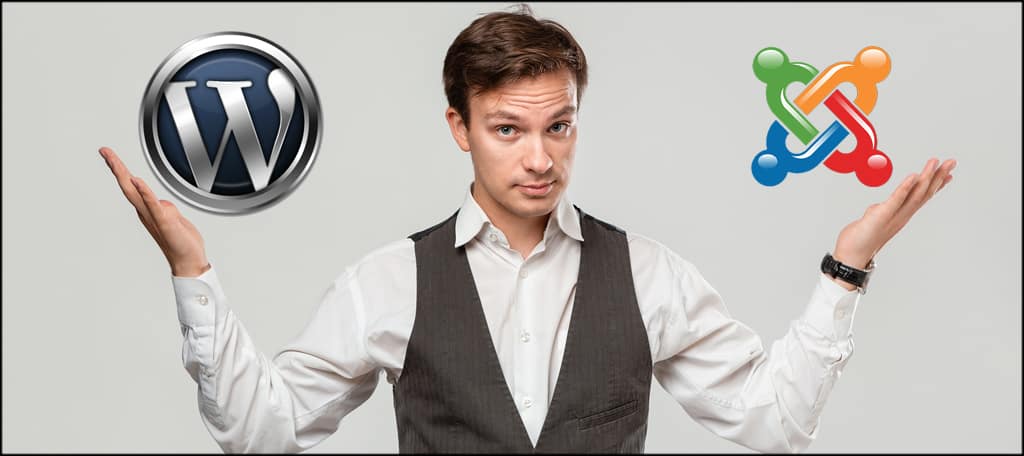 The debate has been raging for a while. There seems to be a clear winner in most aspects, but that does not mean they both can't offer something. Actually, both platforms have some advantages over the other and neither of them is superior in all situations.
The platform you choose may have a lot to do with what you are trying to accomplish and how skilled of a developer you are. In a few ways, Joomla is more flexible than WordPress.
It offers a very customizable system that can be designed and built into just about any form you want if you have the know-how. It also allows for small customizations without having to use extensions. If you are a developer and can handle this, then it may be right for you.
WordPress is hands down the most user-friendly platform and gives you access to the most resources. It is very easy to get up and running without any outside help, and the cost of having a WordPress developer help you will usually be lower than Joomla.
Overall, if I am choosing, I am going with WordPress. The platform just offers too much in the way of development, user-friendliness and accessibility.
Joomla is still in second place, and it is not going anywhere anytime soon, so you can always run both and compare for yourself. Remember, its market share is declining, which is totally opposite to WordPress.
Whatever the case may be, at least now you have a good rundown of both systems. So asking the question of what is Joomla, or what is WordPress, can be answered more clearly.
Final Thoughts
The debate that rages on for WordPress or Joomla is not one that is going to end. The best thing you can do is go over both platforms, read about them, learn, and ask others who have experience with both.
A clear winner seems to be WordPress for most situations, but Joomla does offer quite a bit and it is still a very solid platform to build a website on.