How do you get a higher rank for content created in WordPress? By creating quality content that is highly sought after. However, using the best plugins for search engine optimization will also play a role in success.
Today, the importance of SEO for businesses is even more monumental.
Below are 27 of the best free WordPress SEO plugins I can find to help get your content kick-started on the search engines. After all, what's the purpose of having a website if no one visits?
1. Google XML Sitemaps
The first part to marketing a website and getting the attention of search engines is the sitemap. Google XML Sitemaps is a free plugin that is active on more than one million installations of WordPress.
A sitemap tells search engines where to look for content. This plugin will automatically create it for you. All you need to do is activate the plugin and modify which of your posts and pages to list in the file.
Making sure content is indexed in Google is important as one in every six people uses it throughout the year.
2. Yoast SEO
Yoast SEO is an excellent plugin to have for many reasons. It can help you write content by analyzing what you create in real time and give you suggestions about how to fix it.
Yoast installs an addition to the text editor in WordPress. It will analyze the material in real time for readability and keyword use. This way, you'll create better content for both search engines and visitors alike.
3. W3 Total Cache
Website speed plays an important role in SEO. Thanks to W3 Total Cache, the site has potential to be faster than it was in the past. Between leverage caching on browsers and storing copies of the site itself locally, this free plugin is exceptionally useful.
In some instances, W3 Total Cache improves overall performance by as much as 10 times. However, this depends on many factors and may be different in each case. It also works with CDNs such as using CloudFlare.
4. Broken Link Checker
If links are broken on the website, Google and Bing may rank the pages poorly. Broken Link Checker makes sure all of those links are still good.
Instead of going to each post and page to test the links, this plugin does it automatically for you.
Broken Link Checker installs an admin panel in the WordPress dashboard. From this section, you can quickly alter the link itself without sifting through many posts and pages to find it.
5. WPSSO Schema JSON-LD Markup
Google uses the JSON-LD markup for displaying pages and posts in its search results. You may have seen this when looking at content that has star ratings and other snippets of information. WPSSO Schema JSON-LD Markup implements this feature into WordPress to help sites get more exposure from this platform.
Things like recipes, lists, user reviews and more are available when a post or page shows up in results.
6. All in One SEO Pack
The All in One SEO Pack is an incredibly popular plugin to enhance optimization. It's one of the longest running and most popular plugins for SEO. It supports a range of tools from security to automatic meta tag creation.
If you're an advanced user, you can take advantage of fine-tuning the plugin for even greater control. Personally, I like this plugin's ability to integrate with eCommerce platforms such as WooCommerce. According to the developer, it's the only free plugin that does.
7. Google Analytics
Google Analytics is one of those tools that every website owner needs to use. It will help with content development while giving insight into traffic behavior. The Google Analytics plugin allows you to see those results directly from the WordPress admin dashboard.
It's a simple system that only requires the "UA" number Google provides for tracking the site. After which, the site admin can see a range of tracking data without leaving the dashboard.
8. Landing Page
Landing Page is a great tool for those who sell goods or services. It comes with a drag-and-drop builder, visual editor, additional widgets and a slew of other additions to help score well with SEO.
One of the things that stands out most is the integration with platforms like WooCommerce as well as some of the best email marketing services on the Internet.
9. SEO Optimized Images
From social media to website posts, graphics can make all the difference in attracting an audience. However, a lot of developers don't use the "ALT" tag when it comes to SEO. In SEO Image Optimizer, this tag automatically becomes an addition.
The SEO Optimized Images plugin is useful for several reasons. It will dynamically insert the tags for images, but it will also optimize the image itself such as using compression. This improves site speed to boost SEO.
10. Title Experiments Free
A lot of people will visit your website based on the title they see in search engines. Title Experiments Free gives you a tool that will help you fine-tune the opening of your content.
Users can determine which title is used for search engines from the settings of the plugin. Outside of the search engines, this plugin will display variations of the title to visitors you create and record which one performs better.
11. Jetpack
A lot of WordPress installations will come pre-loaded with Jetpack. This plugin has several modules that add far more functionality to WordPress. For instance, Site Verification helps an individual verify he or she owns the domain with Search Console in Google, Pinterest, Bing and Yandex.
Photon is Jetpack's image optimization module, which automatically adjusts them for different screen resolutions. Images are placed on a CDN for even faster distribution.
And sitemaps can also be quickly set up through Jetpack.
This plugin has more than 20 modules that are accessible simply by switching them on in Jetpack's settings. From optimization to content development, it's one of the more useful plugins I've come across.
12. Starbox
The content of the post isn't the only thing that has potential for optimization. Adding a bit of flare to the author box is useful as well, and Starbox is an excellent plugin for this purpose.
Author bios made with Starbox include specific social media links, different themes for layout, bio images and more. Starbox may also be a great choice for showing guest posts.
13. Yet Another Related Posts Plugin
Yet Another Related Posts Plugin, or YARPP, is a common plugin that shows posts that are related at the end of an article. Using algorithms to find content on your site, YARPP will display material that is relevant much like how Google searches for linking content.
How does this help SEO? By putting posts that have a higher degree of interest for visitors in plain sight, which is tracked by Google Analytics. Quality content is placed higher in search results.
14. MetaSlider
MetaSlider helps users create SEO-optimized slideshows directly from the WordPress website. It includes several types of slideshows as well as supporting full-width and automatic image cropping.
This plugin comes with an intuitive interface while providing a drag-and-drop ordering system. This lets you arrange images how you want them to show on your site.
15. SEO Post Content Links
Internal links are a valuable addition to any SEO strategy. SEO Post Content Links gives you a way to create these automatically based on keywords and phrases that are programmed into the system.
This plugin runs in the background and helps save time from going back through old posts and creating internal links. Once you make the configurations, the plugin will do the rest.
16. Internal Links Generator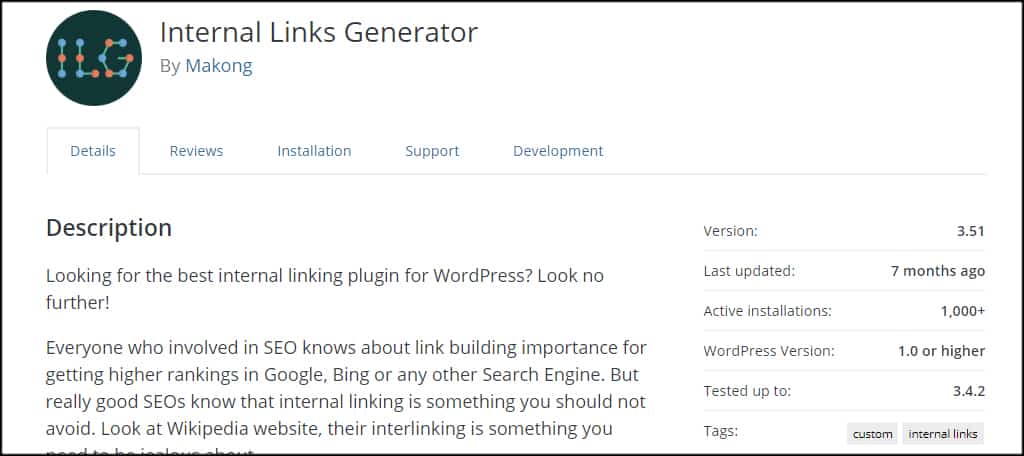 There are many ways you can build Internal links to boost SEO. Internal Links Generator is another fine example of how to make this an automated process.
This plugin supports the use of importing spreadsheets for keyword linking. However, it goes a bit further than just finding words you use. The system can also check for content before and after the keyword to find specific relevant material. This helps diversify the links and appeal to Google.
17. Smush Image Compression and Optimization
For those who don't have time to edit their images, Smush Image Compression and Optimization may be the perfect tool. This plugin will automatically edit the graphic as it's being uploaded to WordPress.
One of the features I find to be useful is how Smush will go through your old images and optimize them as well. After installing the plugin, you may see an increase in performance.
18. ShortPixel Image Optimizer
ShortPixel is an exceptionally popular plugin for compressing JPG, PNG, GIF and even PDF files to use on your website. It also affects images that are stored in other plugins like the NextGEN Gallery.
ShortPixel is compatible with Retina 2x technology, multisite networking and sites using the WooCommerce online store.
19. JCH Optimize
JCH Optimize goes through the front-end of the website and makes changes necessary to speed it up. It makes changes to GZip compression, HTML minification, excluding unnecessary files, and minifies JavaScript and CSS.
Essentially, the plugin makes the framework of the website easier for guest computers to download the information. This boost in speed then leads to a greater ranking in search results. Although the free version works well, the Pro version also includes image optimization and CDN support.
20. Advanced Database Cleaner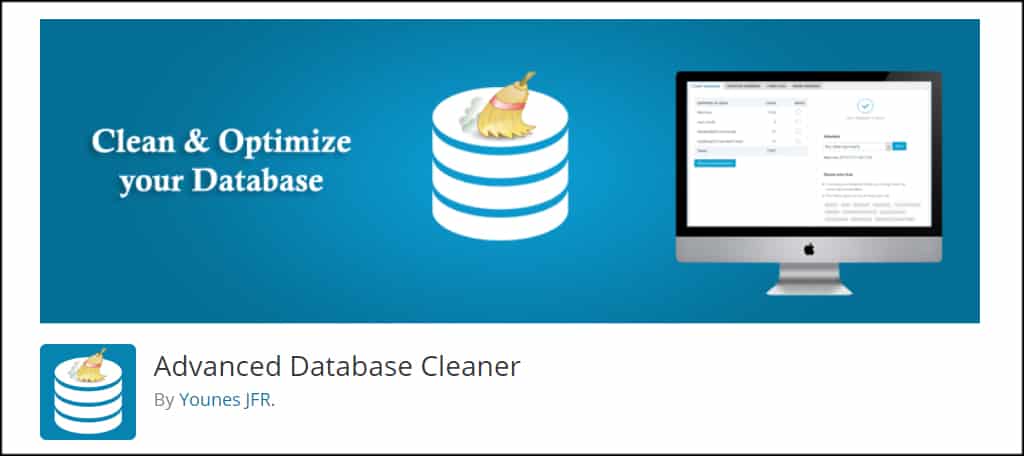 The website itself isn't the only thing that needs to be optimized. The Advanced Database Cleaner plugin will go through and remove unused data that could be affecting the performance of the website.
You can choose which data is to be cleaned and setting up a schedule. Things like revisions, drafts, orphan meta data, spam comments and more are eliminated reducing the queries the website has to make with each visit.
21. SEO by SQUIRRLY
For the novice website builder, tools like SEO by SQUIRRLY can be greatly beneficial. Using an easy-to-understand color scheme, this plugin shows beginners when they do something right by labeling it green. The tool can also help find top keywords, customize meta descriptions and organize top posts.
Squirrly will manage all of the optimization settings automatically while improving social media options for the site as well.
Finding a strategy for keywords and phrases is ultimately important. In fact, approximately 50% of search queries use more than three words at a time. This plugin may help you find some of those.
22. WP Meta SEO
Meta data and content analysis are just a couple of the features available in WP Meta SEO. This plugin supports bulk edit of image meta tags, link titles, 404 error pages and provides both XML and HTML sitemaps.
If you want a good system to analyze the content you write, the on-page optimization of this plugin will give you a report below the content. It also delivers a snippet preview of how the post or page will look in search engines.
Meta data is important as 99% of the top 10 sites use description tags in content.
23. WP Speed of Light
The speed of the website can do everything from boost result page rank to engage a visitor. WP Speed of Light helps these aspects by making the site load faster. After all, it's all about delivering superior performance on the Internet.
WP Speed of Light activates GZip compressions, minifying resources, expire headers and options for testing the site. It supports WooCommerce integration and is compatible with WordPress multisite.
24. Optimize Database after Deleting Revisions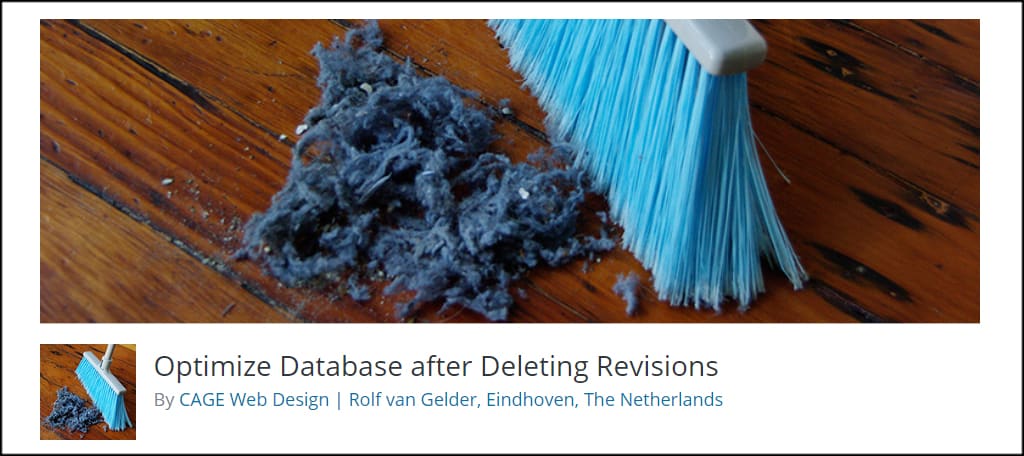 The developers of Optimize Database after Deleting Revisions made this plugin to be a "one click" database cleaner for WordPress. From a single point, you can delete spam comments, pingbacks, post meta items, trash contents and redundant revisions of post and pages that are not necessary.
This plugin also supports multisite for those who manage multiple WordPress sites that need cleaning.
25. Rich Contact Widget
Rich Contact Widget not only gives visitors a way to contact you, but it also includes the micro data for improving local search results. Because people are using the web more often to find nearby businesses, making sure the site is in local results can greatly affect foot traffic in the real world.
One of the things I like about this plugin is that it provides links for phone use. When a user clicks the link, it launches things like the mobile device or Skype to immediately make the call.
26. Editorial Calendar
Search engines often base indexing a site on how active it is. The more posts that are published regularly, the more often Google and Bing crawl for content. An Editorial Calendar can help keep writers motivated and plan out when posts are created.
This plugin is exceptionally useful for WordPress developers who have a team of writers. It lets you manage posts, drafts, easily change post dates and see the status of each piece of content.
27. WP Product Review Lite
Another great plugin to add snippets to search engines is WP Product Review Lite. This plugin is great for those who review products from their websites as it incorporates some of that data directly into search results.
WP Product Review Lite gives you an area to place pros and cons while giving a way to wrap up the article in a nice way at the end. It adds flare to the visitor and practicality for the search engine.
Implementing Schema rich snippets is a growing trend. By the beginning of 2016, 40% of people use Google's Quick Answers. This is often derived from rich snippets like those delivered by WP Product Review Lite.
Plugins Can Make Good SEO Happen
Optimization of the website comes in a variety of shapes and sizes when you involve search engines. Through the use of these WordPress SEO plugins, your website will have a much better chance of scoring well.
Don't take my word for it; try them yourself. Since these are all free, you have nothing to lose but a few moments of your time.