Needless to say, having a solid antivirus installed on your laptop or PC remains an actual necessity. Cybercriminals and hackers are plentiful and they continue to plague the Internet. For this reason, you need to know what is the best antivirus protection.
Protecting your machines is as important as ever. That being said, the same question gets thrown around every year. What is good virus protection? Well, the answer to this depends on what you are looking for.
There are common names that we all know like Norton, McAfee, and AVG. However, does this mean they are actually the best antivirus protection available?
They have strong track records, but times are changing. And that doesn't mean the most popular protection of the past is changing with it.
Since the creators of malware and viruses are always coming up with new and inventive ways to hack your PC, it is important that the antivirus software you use is also constantly updating its security software packages.
This is to protect against ongoing threats like phishing scams, ransomware, and all other types of viruses and malware.
What Can Happen Without Antivirus Protection?
Most of us know what can happen if you don't have antivirus protection on your PC or laptop, or any number of other devices. Still, though, some choose to forgo it or try random free antivirus protection.
I am not saying there are not some solid free ones out there, but the fact of the matter is that if you really want to beef up security and protect yourself, you need to understand what the best antivirus software is.
If you choose to forgo this, some pretty tough things can happen to you. Some of these include:
Getting a virus that can change software on your computer in several harmful ways.

Adware that causes non-stop and unwanted ads to pop up on your computer.

Spyware that allows others to monitor all the activities performed on your computer.

Ransomware that will lock your computer until you pay a "ransom."

Worms that are very malicious pieces of code that spread from one computer to another and are very hard to get rid of.
We live in an era where you have to continually protect yourself non-stop against all the above threats. This is even more apparent if you are running multiple devices. You will need to know what the best antivirus is for multiple devices.
What to Look for in the Best Antivirus Protection
There are several things you want to look for when trying to compare and choose the best antivirus software protection. Of course, you want something that keeps your machine safe, while not taking up a lot of resources or slowing your site down.
Basically, you want something that stays out of sight and out of mind until you need it. Other important things to look for include:
Overall Effectiveness

Easy on System Resources

Overall Cost and Possible Discounts

Privacy

Protection on Other Platforms
Microsoft is far and away at the most risk and is the biggest target for viruses and malware. That being said, Android is second, so you want to make sure your software will keep all types of devices safe.
Note: Overall threats to MacOS and especially iOS are very low. This is mostly due to the tight control that Apple has over its app store. While there are some attacks that happen, it is usually due to side-loaded apps, and still, this is rare. You can get antivirus software for your Mac, but truth be told you should be fine on Apple products without it.
It is also worth noting that installing a VPN is something else you should do. This will act as a bonus feature for protection when combined with antivirus software.
Let's take a look at the best antivirus protection available today.
The Best Antivirus Software You Can Install Today
1. Bitdefender Antivirus Plus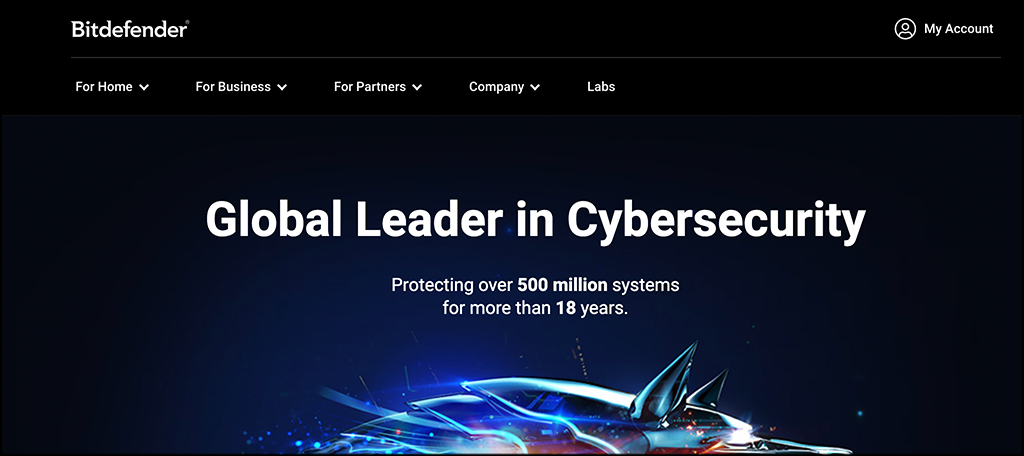 Bitdefender has been a top choice for some time and continues to lead overall antivirus protection in many aspects. The overall malware-detection scores are good, if not near perfect, and it does this with a very light burden on your operating system.
It offers users a ton of value by providing an unlimited password manager, a secure browser, WiFi network scanner, a file shredder, and protection against encrypting ransomware. Bitdefender also gives you access to their new web-privacy software.
This will stop scans if you're playing a computer game.
Things like parental controls, file encryption, webcam protection, and a two-way firewall are also all part of the deal. All-in-all, Bitdefender offers one of the best, if not the best, antivirus protection services around.
Benefits of Using Bitdefender
Excellent malware protection

Light burden on operating system

Very fast scans

Tons of extra features

Good value for price

Discounted pricing for multiple devices

Discounted pricing for multiple year subscriptions

Offers MacOS specific solutions
Bitdefender Pricing
Antivirus Plus: $23.99 per year with coverage for up to 3 devices
Total Security: $35.99 per year with coverage for up to 5 devices
Internet Security: $31.99 per year with coverage for up to 3 devices
2. Kaspersky Total Security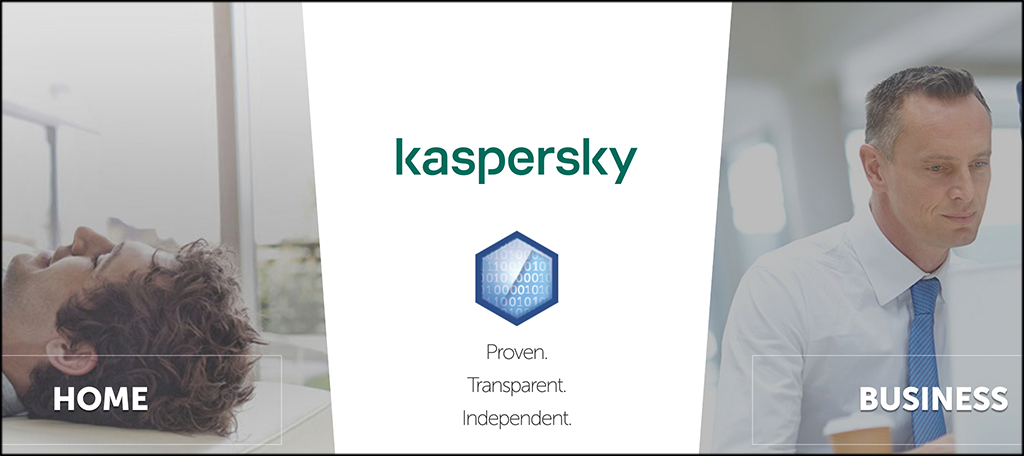 Kaspersky is another one of the best antivirus protection tools you will find out there today. The product includes dedicated ransomware protection, a virtual keyboard, and an online portal that makes things much more convenient.
That being said, Kaspersky really excels if used as a mid-range package. It has solid parental controls available and an anti-theft protection for laptops. It also includes some webcam protection and the limited use of a VPN client that will activate when you connect to an open WiFi network.
Jump to the premium version of Kaspersky and get backup software, file encryption, and a file shredder all at your disposal. This truly is one of the best antivirus protection software you can buy.
Benefits of Using Kaspersky
Close to perfect malware protection

Backup software

Parental controls

Unlimited password manager

Discounted pricing for multiple devices

Discounted pricing for multiple year subscriptions

Full live and phone chat support
Kaspersky Pricing
New Customer Pricing Package: $44.99 for the year, with a 30-day free trial

5 Devices: 1 year $49.99, 2 years $99.99, 3 years $149.99

10 Devices: 1 year $74.99, 2 years $149.99, 3 years $224.99
*Pricing will vary based on new user status and timeframe.
3. Norton Antivirus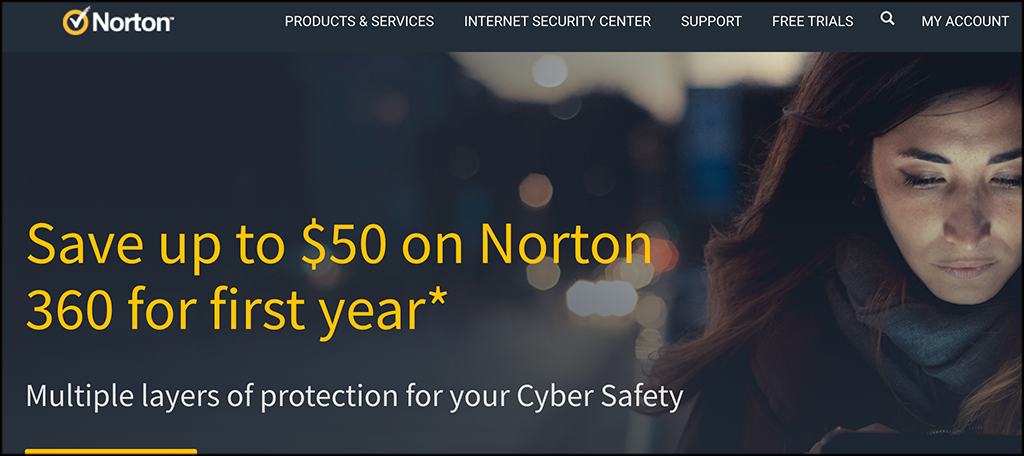 One of the most recognized and loved names in antivirus software continues to offer solid protection across the board. Norton Antivirus.
Once the king, and arguably still could be, Norton offers a wide selection of antivirus services. Picking one can be daunting, but they are all solid in the antivirus protection field.
Ever since the launch of the 360 options, Norton has continued to really excel in the field. They offer several selections, all of which are useful depending on certain situations.
Password managers, unlimited VPN service, dark web personal data monitoring, and parental controls are just some highlights. If you want to extend to full identity protection, then you can choose from 3 different bundles that offer the LifeLock protection service.
This also comes with extra online storage space.
Norton is admittedly pricey, but buying their full bundles is still cheaper than if you were to buy identity protection, password manager, cloud-backup storage, and antivirus software separately.
Benefits of Using Norton
Very minimal impost on PC resources

A bundled backup tool that is useful

Top line browsing protection

Unlimited password manager

Parental controls

LifeLock identity protection with top tier plans

Password manager

Unlimited VPN
Norton Pricing
Norton Antivirus Plus: $19.99 the first year, $59.99 after that

360 Standard: $39.99 the first year, $79.99 after that

Norton 360 Deluxe: $49.99 the first year, $99.99 after that

360 with LifeLock Select: $99.99 the first year, $149.99 after that
4. Trend Micro Antivirus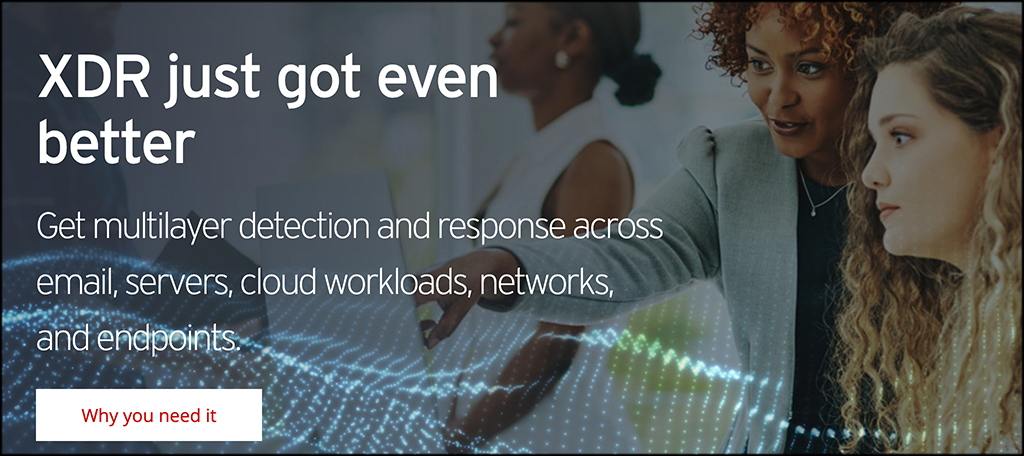 Trend Micro Antivirus offers simple protection, yet it is very, very effective. It provides you with a very user-friendly interface and keeps it thin on the useless jargon that you don't need.
While some think Trend Micro software is not up to par with the others because of the simplicity of the user face, the fact of the matter is that it scores very high with independent testing labs.
The system offers a lot of tough defenses against malware and viruses and is a really solid option for the price point. They also offer a protection feature called "Pay Guard," which adds an extra layer of protection when banking or shopping online.
Finally, you also get the Data Theft Protection feature to protect credit card accounts.
Benefits of Trend Micro Antivirus
Simple, yet powerful menus and interface

Very impressive antivirus protection

Folder Shield anti-ransomware

AI learning tech

Deep multi-layer subscription accounts

Easy to understand pricing tiers
Trend Micro Antivirus Pricing
Maximum Security: $39.95 the first year, $89.95 after that (5 devices)

Internet Security: $39.95 the first year, $79.95 after that (3 devices)

Antivirus + Security: $29.95 the first year, $39.95 after that (1 device)

Antivirus for Mac: $29.95 the first year, $39.95 after that (1 device)
5. Webroot Secure Anywhere Antivirus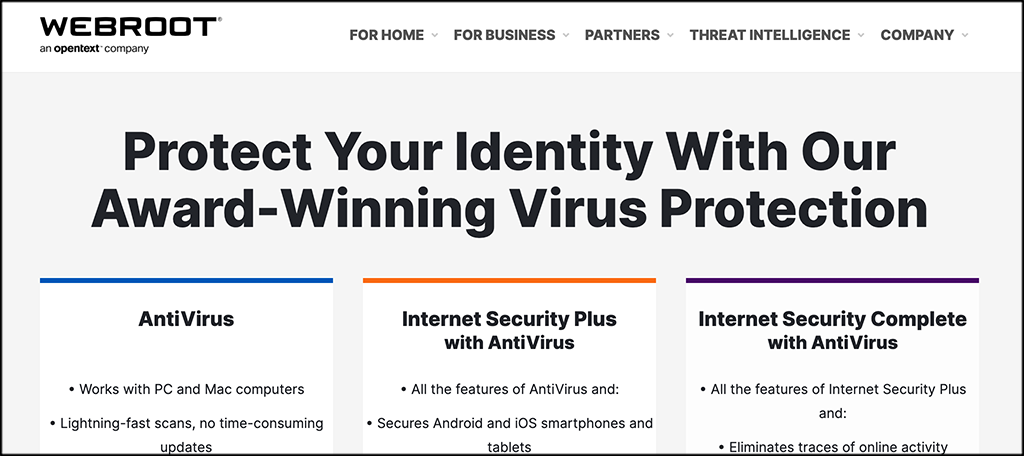 Another one of the best antivirus protection available is Webroot. While all the antivirus software above likes to make claims they are lightweight on operating systems, Webroot truly backs that claim up.
Installation of the software only takes a few seconds, and it only uses 15MB of hard drive space. You read that correctly.
Despite this, there is no compromise on features, as the product delivers all the functionality you need. Blazing fast virus scans, a smart 'firewall' monitoring system, accurate real-time anti-phishing, and identity theft protection are all part of the deal.
Dig a little deeper and you will find the Internet Security Complete portion that introduces an automatic backup tool and several other online privacy features. The backup tool provides users with 25GB of storage space.
Benefits of Webroot
Tons of features

Streamlined app

Fast virus scans

No time-consuming updates

Identity theft protection

Mobile security

Award-winning online support
Webroot Pricing
Antivirus: $29.99 the first year, $39.99 after that (1 device)

Internet Security Plus with Antivirus: $49.99 the first year, $59.99 after that (3 devices)

Internet Security Complete with Antivirus: $59.99 the first year, $79.99 after that (5 devices)
6. Sophos Home Premium
Sophos Home Premium does exactly what it says it will do, and does it at a very affordable, attractive price point. While the product doesn't offer a lot of the high-end bells and whistles, it does give you all the essentials you need for solid antivirus protection.
Things like ransomware rollbacks, webcam defense and protection, browser hardening protection against keyloggers, fileless malware, and malicious website and boot sector are all yours under their protection plans.
The product will also provide parents with an online management console so they can adjust and tweak settings. All-in-all, still one of the best antivirus protection tools out there. For the price, it is almost unbeatable.
Benefits of Sophos
Very inexpensive

Plenty of features

Easy to use interface

Good malware protection

Hardened browser
Sophos Home Premium Pricing
1 year $45.00

2 years $78.00

3 years $99.00
7. ESET Smart Security Premium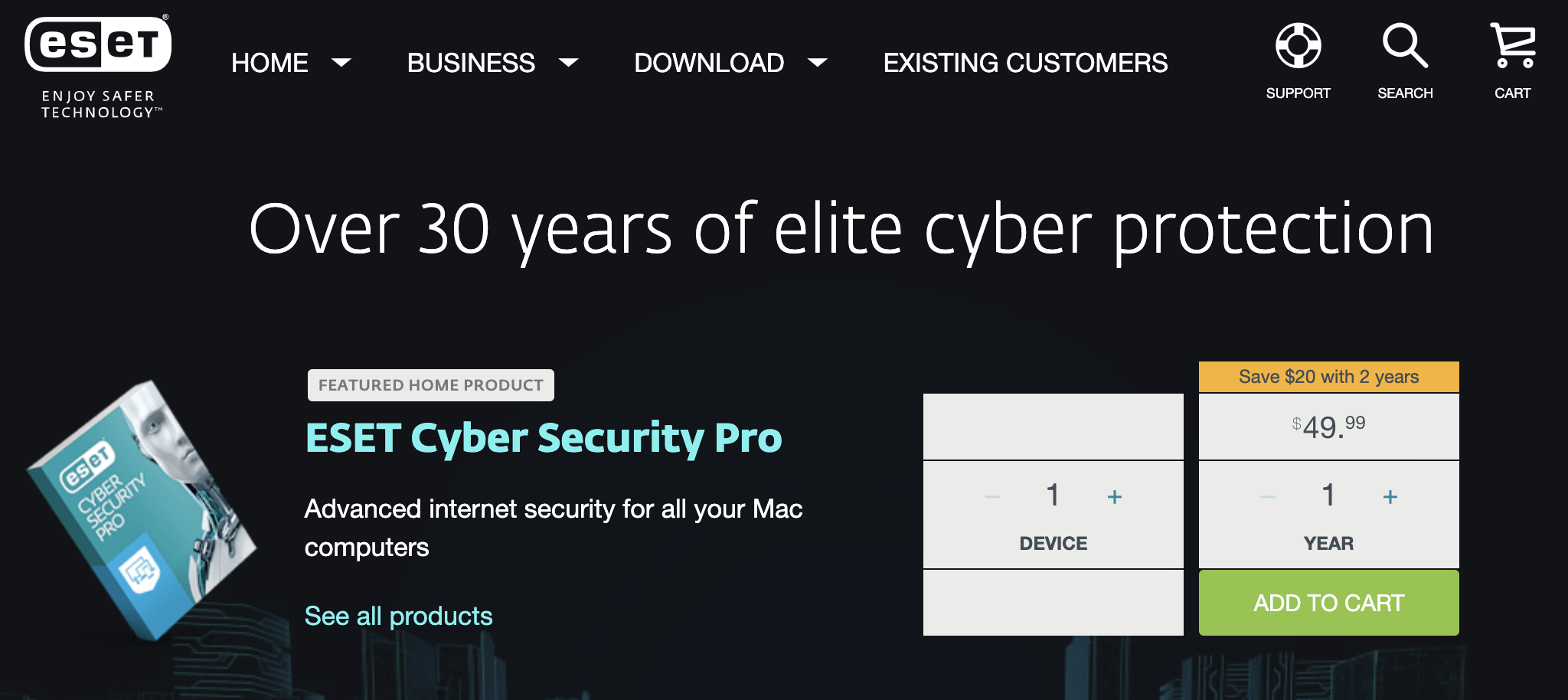 ESET Smart Security rounds out our list of best antivirus protection because it offers fast scans and is still one of the biggest names in Europe. While they have bigger business plans and solutions available, we are actually covering the more personal use aspect of the antivirus solution.
The entry-level ESET NOD32 Antivirus is easy to use and comes with enough options to make it worth your while. The Internet security will add webcam protection, parental controls, and a browser hardening extension.
The top line product will also give you access to file encryptions, a virtual keyboard, and a password manager. They offer a "per device" price system, which makes it tougher to list pricing, but we dance around it a little in the pricing section.
ESET is definitely worth a look, as it will provide you with some very strong antivirus protection.
Benefits of ESET
Very configurable

Tons of options

Light on system resources

File encryption

Hardened browser extension

Webcam protection
ESET Smart Security Pricing
1 year $69.99 (3 devices)

2 years $109.99 (3 devices)

3 years $149.98 (3 devices)
*ESET allows you to package your plan via an a la cart solution. You can choose any options from 1 device through 10 devices from 1 to 5 years. The prices above are based on 1, 2, and 3 years at 3 devices.
You might have noticed that every entry on this list so far is a premium option, but what if I told you that you can get great protection without spending any money? Well you can, and it is called AVG.
AVG is a free antivirus and ransomware security toolkit for Windows that has been protecting PCs for over a decade.
This tool excels at identifying existing threats on your PC and blocking any new ones from infecting it. In fact, AVG protects you against just about anything including unauthorized access to your webcam, phishing scams, firewall protection, and much more.
Now you may be thinking, there has to be a catch right? Honestly, there is none. AVG is an incredible piece of antivirus software that can protect your PC. The only drawback would be that it might use more resources than other entries on this list.
Benefits of AVG
Prevent website trackers from tracking you
Includes VPN services to keep your data secure
Easy to use
Scans USBs and DVDs for malicious content
Scans your network for vulnerabilities
AVG Pricing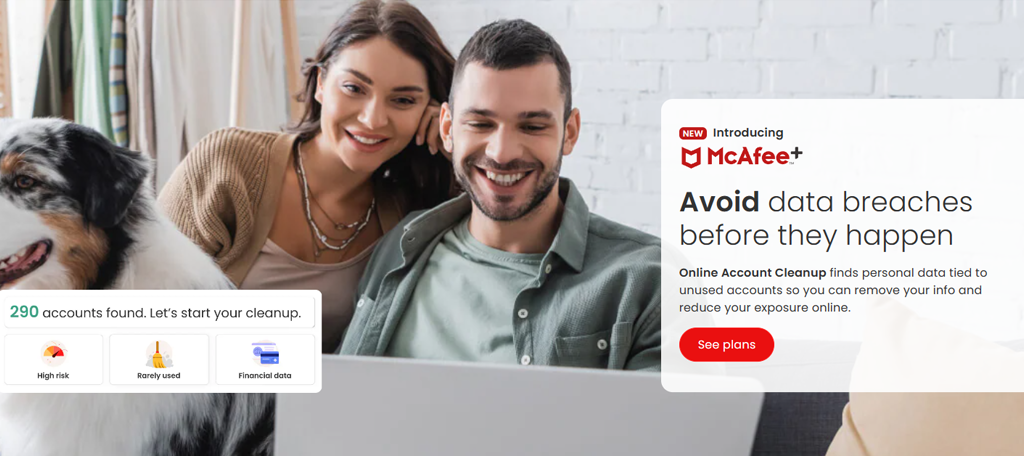 McAfee is one of the most well-known antivirus software on the market and for good reason. It offers complete protection across all of your devices for one low price. Seriously, it will protect Windows, MacOS, Android, and iOS devices for one price.
As you can imagine, this makes it the perfect solution for just about any household today.
So, what does McAfee actually protect against? Simply put, everything. It offers virus protection, malware protection, ransomware protection, identity monitoring tools, and so much more.
McAfee is a great choice for installing today.
Benefits of McAfee
Includes $25k in ransomware insurance
Gain access to a password manager
Monitor your credit
VPN service included
Excellent support
McAfee Pricing
Essential plan starts at $39.99 (5 devices)

Premium plan starts a

t $49.99 (Unlimited devices)

Advanced plan starts a

t $79.99 (Unlimited devices)

Ultimate plan starts a

t $179.99 (Unlimited devices)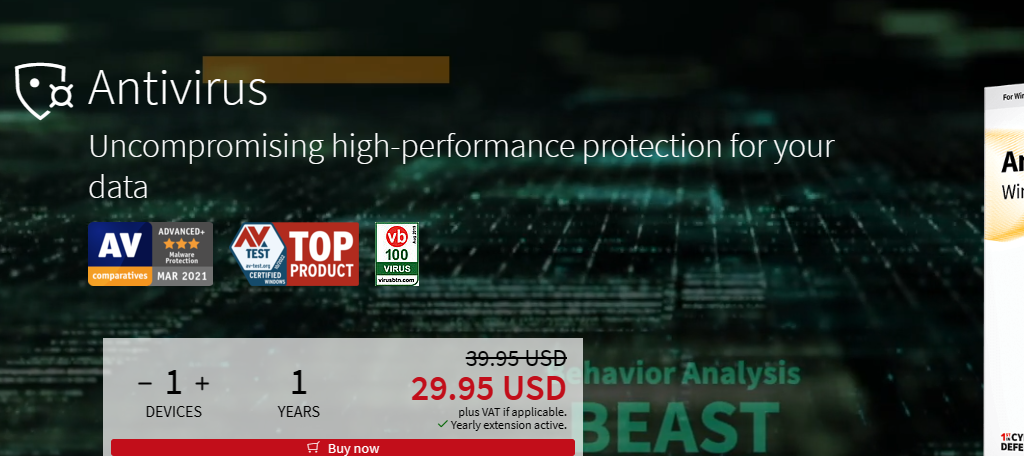 G Data may not be a household name, but it is actually one of the oldest antivirus tools on the market with roots back to 1985. Over the years, G Data has been able to hone its craft and as a result, it offers some of the most comprehensive protection on this list.
In terms of features, it has something for every situation including antivirus protection, anti-ransomware protection, spam filtering, defense against keylogging, and so much more.
This is a complete security package.
It also ensures that you can bank online safely by protecting your data. It prevents data thieves from stealing your data during a transaction, or by simply logging into your bank account.
G Data is definitely worth installing for the price point.
Benefits of G Data
Exploit protection
Scan emails for dangerous attachments
Intuitive design
Supports both 32 and 64-bit systems
Control updates with the Update Manager
G Data Pricing
Plans are determined by the number of devices with a single device starting at $29.95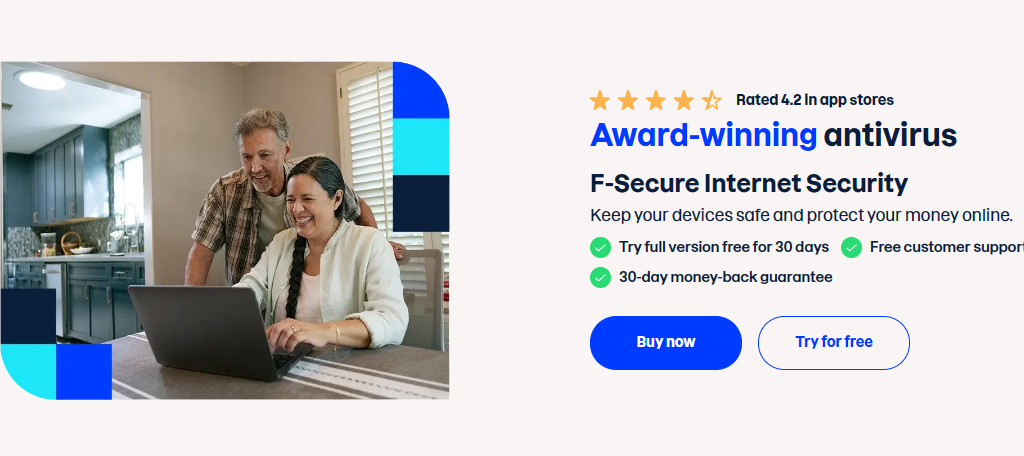 Closing out this list of the best antivirus protection software is F-Secure Antivirus. This tool offers you complete protection of your device at an affordable price range, and you can even try it with a 30-day free trial.
One of the main attractions of this tool would be its sheer speed. It has some of, if not the fastest scans on this list. Combine this with an intuitive interface, and you have an easy-to-use tool that takes no time to use.
In terms of protection, antivirus is the bread and butter of F-Secure. It does not offer anti-ransomware protection, so you will need a different tool to protect against those threats.
Overall, this is a great tool that you can try for free.
Benefits of F-Secure
Includes gaming mode
Blocks risky websites
Includes parental controls
Protects all of your devices
Bank safely online with bank guard
F-Secure Pricing
1 device starts at $49.99
5 devices start at $59.99
10 devices start at $65.99
Conclusion
Finding the best antivirus protection available is always easier if you have a list and some solid information available to you. Hopefully, the info above was a good starting point for your journey to finding a sold antivirus protection software platform to use.
The one you choose will probably be based on the functionality you need, the number of devices you want to be covered, and the overall price range for what you get.
Either way, the 7 listed above are some of the best antivirus protection available today, so you probably can't go wrong with any of the choices.