If you run a business, you understand that paperwork piles up fast. As technology advances, just about every single business, big or small, utilizes document management software. This ensures all documents are readily available and nothing gets lost.
Using the Best Document Management Software
hide
What is Document Management Software?
Document management software allows users to receive, track, store, and manage documents digitally to ensure efficiency. They have played a huge part in most businesses going paperless, which helps reduce costs and save trees.
Over the years, business document management has become a huge concern for emerging businesses as we continue to go further into the digital age. As a result, document management software as a whole has seen tremendous improvements to its features.
Most, now, go well beyond just simple document management and include a slew of features that businesses can take advantage of.
However, there are a lot to choose from, which is exactly why I have assembled this list.
The Best Document Management Software to Use in 2020
Most companies in one form or another utilize Microsoft Office. It should come as no surprise that they offer some of the best document management software available, Microsoft SharePoint Online.
Yet, it does far more than just managing documents.
And as you already expect, it has the best Microsoft Office integration on the list.
It has all of the basic features you would expect like file uploads and downloads, editing, and sharing. However, it goes far beyond this by having a tracking feature (see who does edits), multiple users can edit the same document, data loss prevention, and much more.
Its biggest advantage over everything on this list, though, is the security the platform provides. Microsoft has created the most robust and powerful security for document management software, and it is simply unmatched in this category.
Benefits of Microsoft SharePoint Online
Fully integrates with Microsoft Office
The most powerful security system available
Reasonably priced for small businesses
Price of Microsoft SharePoint Online
SharePoint Online Plan 1 starts at $5 a month per user
SharePoint Online Plan 2 starts at $10 a month per user
The Office 365 E3 Plan starts at $20 a month per user and includes Microsoft Office
2. Docuware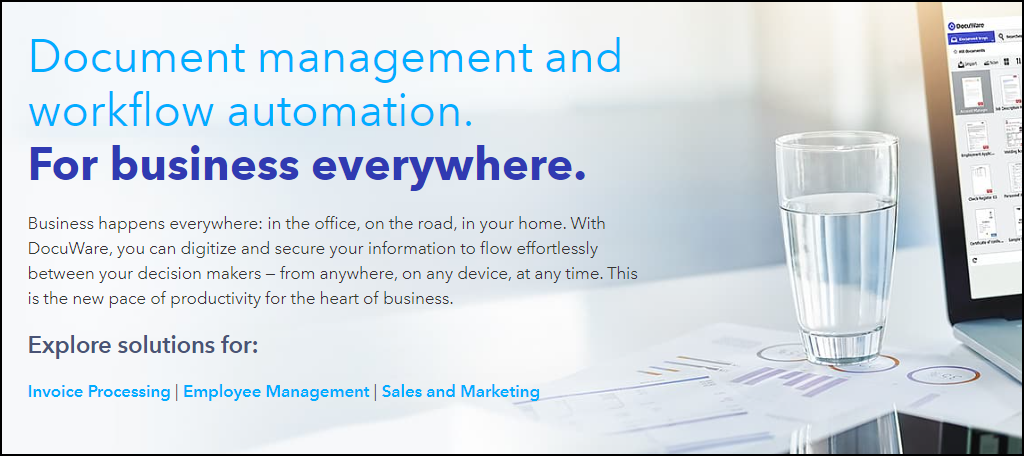 Docuware is one of the oldest names on this list. And with all of that experience, you can bet the services they offer are top-notch. If you are looking for a feature-rich document management software, this is one of the best available.
And that's saying something in such a crowded environment.
Some of the key features include invoice processing, employee management tools, customizable permissions to ensure the right people have access to the right documents, and automate digital workflow.
As you can tell from all of the features offered, there is something for everyone, but not every customer needs each feature. Docuware offers customizable plans to help you get exactly what you need for your business, which is why you need to contact them for a price quote.
Benefits of Docuware
It's easy to customize user permissions
Customizable plans to help every business get and pay for the features they need
A variety of tools to help managers monitor work progress
Price of Docuware
Pricing must be discussed with Docuware and the price is based on what services you need
3. ONLYOFFICE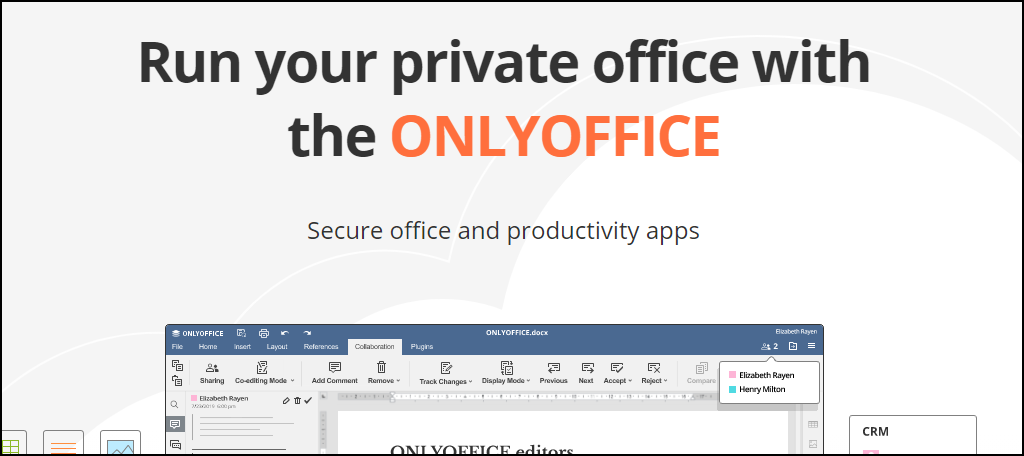 ONLYOFFICE offers both online and on-site storage options, which gives it an edge compared to online-only options. After all, there are some documents that must be filled out in person and stored accordingly.
And that can make the difference for a variety of businesses.
Like the others on this list, it has plenty of features to consider like real-time messaging to help keep the team connected, corporate mailboxes, create groups, full Microsoft Office integration, data encryption, and audit reporting.
Unlike other services on this list, ONLYOFFICE is a one-time payment for life. Yup, that's right, you can use it forever. But it is important to point out that there is a catch. The service is only updated for 1-year, after that you will need to pay for updates. Thus, it's better thought of as an annual fee.
Benefits of ONLYOFFICE
Create a corporate mailbox to keep your business communication under control
Full Microsoft Office integration
Messaging app helps connect employees
Price of ONLYOFFICE
A one-time payment of $149 that supports 10 users for life
More packages exist for larger businesses
4. M-Files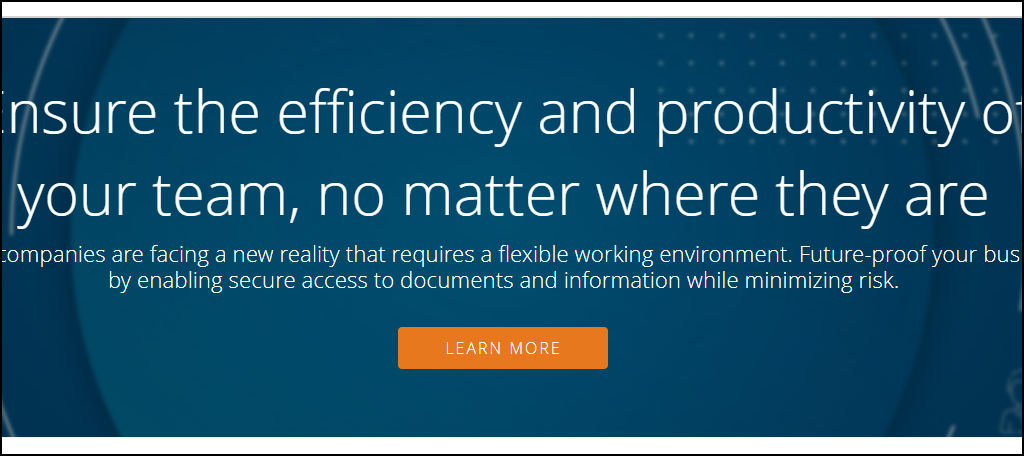 M-Files utilizes advanced AI technology to automatically sort the documents you upload. As a result, you don't have to spend hours carefully making sure every file is uploaded to the correct file location.
It also offers on-site storage for physical papers, after all, not every business can go completely paperless.
The offerings by M-File go far beyond just being a document management system. Instead, they have a series of specific solutions for a variety of fields like manufacturing, real estate, construction, engineering, and more.
As a result, you can get a customized plan built specifically for your business type. However, due to the customization that the plans offer, the price is extremely variable, which is why you must contact them to receive a price quote.
Benefits of M-Files
On-site storage for physical documents
Plans are built for specific industries so you can get the tools you need
Uses AI technology to automatically sort documents
Price of M-Files
M-Files delivers plans and prices based on what your business needs. Contact them for pricing information.
5. Hightail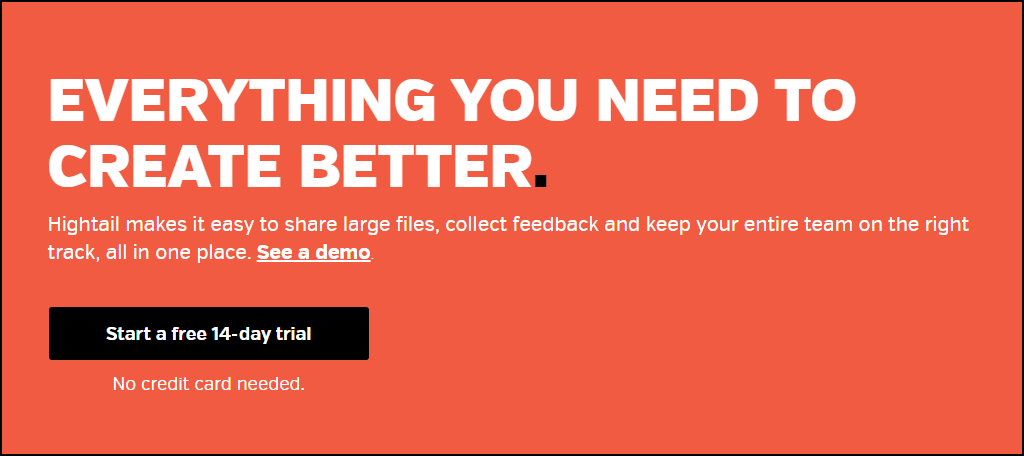 Hightail specializes in providing creative businesses, like graphic designers, with a better alternative for storing images and videos. While this may sound like a strange addition to the list, it is worth pointing out that different types of businesses have different needs.
And more creative businesses use images and video files on a daily basis.
As a result, if you deal with regular documents, you may want to look elsewhere. Nevertheless, for those businesses that find the service useful, it is terrific. You can share images and videos with team members to help speed up the creative process.
In other words, it makes collaborations a breeze.
If you are looking for a free personal document management software, then Hightail might be for you because unlike others on this list, there is a free version. While it is extremely limited, it is perfect for personal use and to sample the service.
Benefits of Hightail
Free version available for personal use
The best option for businesses that specialize in images and videos
Easily share large file sizes between employees
Price of Hightail
A free plan is available with limited functionality
The Pro plan starts at $12 a month
The Teams plan starts at $24 a month per user
The Business plan starts at $36 a month per user
6. Templafy
Templafy is the newest document management software on the list, but don't let that trick you. It has already grown to have millions of customers around the globe as a result of its excellent design choices.
With that said, Templafy specializes in large corporations, thus it may be a bit much for a small business.
On top of all of the basic document management tools, you can also find email signature management, control font across all content, powerful quality control tools like a PowerPoint presentation checker that ensures your presentations are using the latest techniques, and so much more.
Due to the software being designed for large-scale corporations, the plans are highly customizable to fit large team needs. As a result, the pricing is only available upon request after you describe what you need for your business.
Benefits of Templafy
Superb quality control for various document types
The library is easy to navigate and can be accessed on any device
Integrates with just about every major document services available including Microsoft Office
Price of Templafy
Pricing is available upon request due to the customizable plans they offer
7. Adobe Document Cloud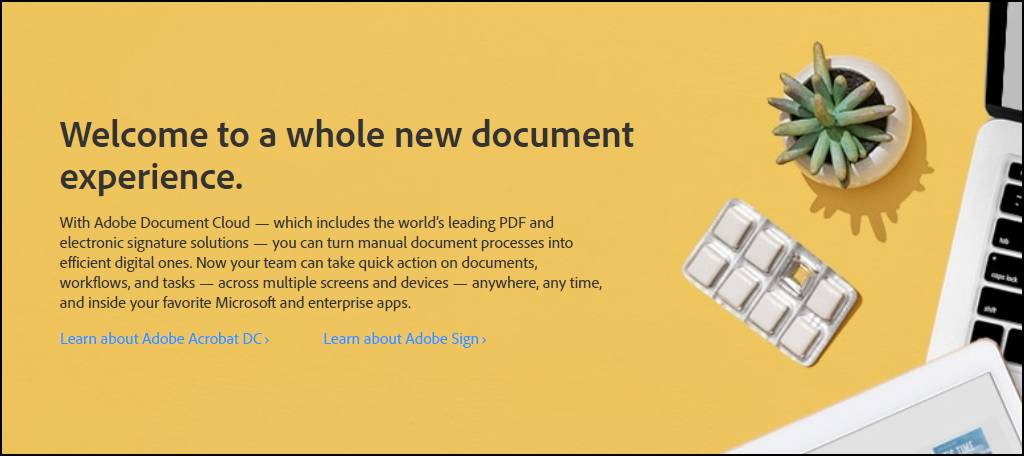 When it comes to handling the world's most popular file type, Portable Document Format (PDF), Adobe is at the top. And as you might expect, Adobe Document Cloud excels at allowing businesses to manage PDF documents.
And let's be honest, the vast majority of your documents will be in PDF format.
However, it is worth noting that if you do deal with other file formats, you'll have to convert them or seek another service. This is because the platform forces you to upload PDFs.
While this might sound limiting, it's important to remember that just about anything can be converted to a PDF with the right approach.
Which is why PDFs are the king of file formats. But, don't get scared. The platform provides an easy way to turn documents into PDFs, turning multiple documents into one PDF, exporting PDFs, and anything related to PDFs in general.
Benefits of Adobe Document Cloud
The best PDF focused document management system
Intuitive interface that makes file sorting and storage a breeze
Great mobile support
Price of Adobe Document Cloud
Acrobat Standard DC starts at $12.99 a month
The Acrobat Pro DC starts at $14.99 a month
Acrobat DC for Teams starts at $15.70 per month per user
8. eFileCabinet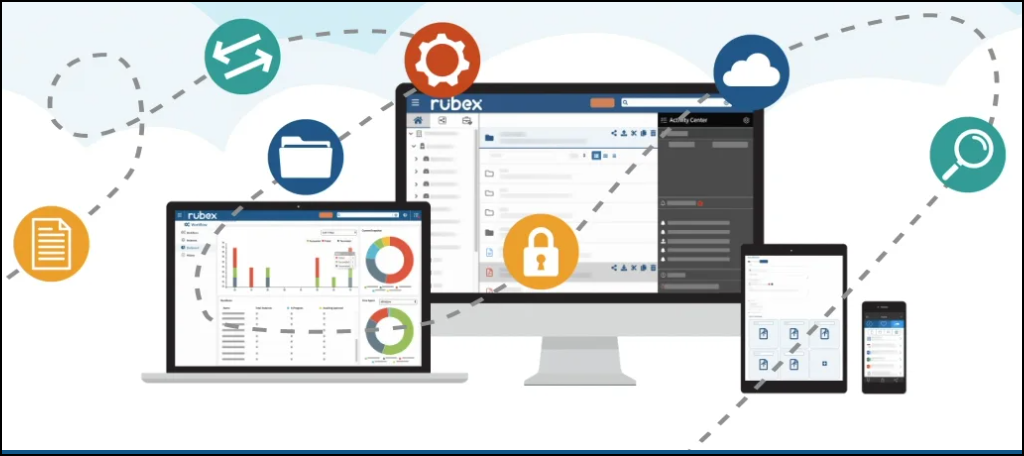 Last on our list, but certainly not least, is eFileCabinet. This online-based solution takes out all of the hard work of filing a document. Instead, it does it automatically.
Yes, that's right, it files everything for you.
And I know what your thinking, it's going to be hard to find documents, but that's not the case.
Instead, eFileCabinet allows you to search for individual documents, folders, and even keeps track of the most accessed files for easy access. Thus, all you really need to do is upload files and rename everything accordingly.
A big part of what makes this one of the best document management software on the list is its amazing interface. It's intuitive enough for anyone to use and for most small businesses, this is the most important factor to consider.
Benefits of eFileCabinet
An amazing interface that makes file searches a breeze
Automatically files uploaded documents
Can be used from any web browser or computer, just log in
Price of eFileCabinet
The Advantage plan starts at $55 a month per user
The Business plan starts at $99 a month per user
The Unlimited plan starts at $199 a month per user
Backup Your Document Repository
While the majority of document management software comes with backup support, it cannot be stated enough how important it is to backup your data. Not doing so could lead to serious legal repercussions in the event that certain information is lost.
For example, losing important income information that you will need for tax preparation.
On top of inconveniencing yourself, you could also lose important information related to your customers. And trust me, you do not want to have to tell a customer to refill a piece of paperwork. It is a surefire way to lose a patron.
There are many terrific backup services you can enlist to help you avoid this problem, so make sure you have a backup setup.
Which document management software are you using this year? Has your business gone paperless?