Over the years there has been a massive expansion in cloud services, and as a result, software as a service (SaaS). This has led many businesses to find an identity management solution to properly manage all of their users. And like most business solutions, the number of options available has risen sharply.
Therefore, I have put together a list of the best identity management solutions in 2023.
What is an Identity Management Solution?
An identity management solution is a type of information system that manages individual identities and their privileges and authentication within enterprise software and systems. Using these will improve security, decrease costs, and minimize repetitive tasks.
After all, businesses can potentially have hundreds if not thousands of users access business software on a daily basis.
And these users may change on a regular basis due to personal changes, which has led all businesses to need an easy way to grant access (passwords) to their software and verify identities. In many cases, employees cannot even begin to do their job without access to company software.
For many years, only large companies faced this problem. However, in recent times, this is now a problem that even small businesses face. And all of these solutions will protect your password and personal information, which means your employees and business interactions is kept safe.
The Best Identity Management Solutions
1. Microsoft Azure Active Directory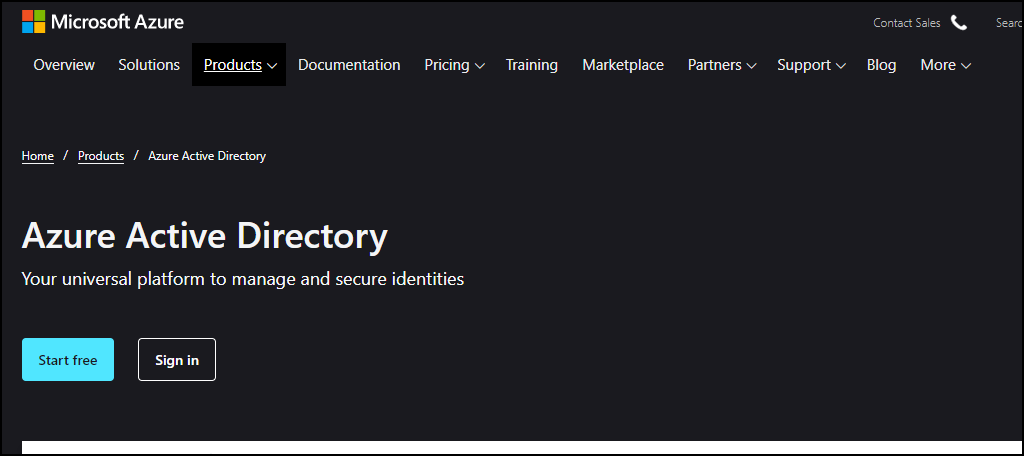 When it comes to SaaS, Microsoft is the biggest company in the industry. Thus, it is only natural to assume they also offer an identity management solution. Microsoft Azure Active Directory is that solution, and it is one of the best you can have.
The best part is that you can try it for free indefinitely thanks to its free version.
As you might expect, this identity management solution works perfectly with all Microsoft software products, which most businesses are sure to have a few of. Some of the other core features include password sync, customizable SSO portals for each user, authentication to on-premise apps, and more.
One of the best parts about this tool is its simplicity. You might expect such a comprehensive and crucial tool to be challenging to use, but that's not the case. In reality, the tool is very simple and only takes a few minutes to set up while offering an astonishing amount of flexibility.
Benefits of Microsoft Azure Active Directory
Integrates nicely with mobile device management (MDM) suites
You can use company branding on all login and logout pages
Easily create and manage group settings
Price of Microsoft Azure Active Directory
A free plan is available
Premium P1 plans begin at $6 per month per user
Premium P2 plans begin at $9 per month per user
2. Okta Identity Cloud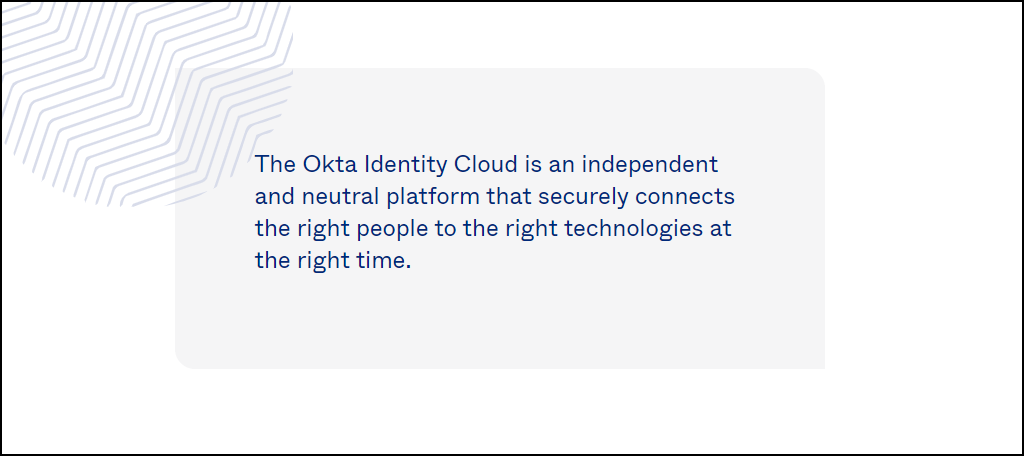 Okta Identity Cloud is the other big name when it comes to the identity management solution industry. It offers a comprehensive selection of tools to meet the needs of any business and the basic features of the tool are very affordable at only a few dollars a month.
However, the add-ons that some companies may need will cost several thousand dollars, thus it is not ideal for small businesses.
By far, one of the most useful and powerful features this tool offers is its ability to configure which data source will be the master for specific data. What this actually means is that the tool can pull specific information from certain pieces of software and store it in one central location.
This can allow you to automate certain processes, which means you don't need as many employees. This tool also supports MDM and ensures all mobile devices have the necessary security features like device encryption or phone lock.
Benefits of Okta Identity Cloud
Reporting features are robust and allow users to view specific events with simple filtering options
Geographic functionality makes it easy to identify suspicious activity
Supports single sign-on to boost efficiency
Price of Okta Identity Cloud
The price of plans can vary greatly due to the large variety of add-ons available. For reference, most add-ons cost several thousand dollars.
3. LastPass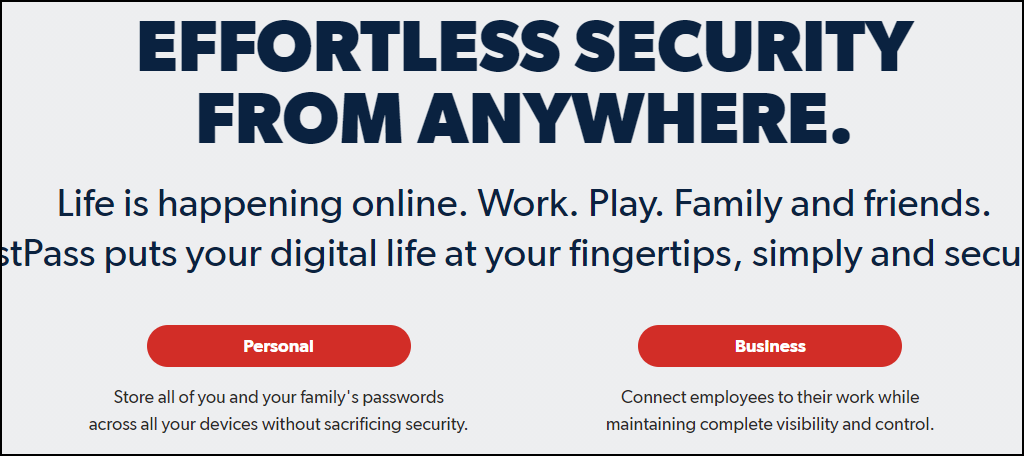 Many small businesses may find themselves in need of an identity management solution, but may not require all of the bells and whistles that larger corporations need. For those businesses, LastPass is a terrific option as an entry identity management system.
There is even a free version you can take advantage of and a 30-day free trial for premium.
LastPass really excels at managing small teams. This tool allows admins to grant access and authentication to specific groups of employees. For instance, you could grant a project team access to a necessary piece of software, and once the project is complete, remove access.
This helps manage which software you need at any given time, which could save you money especially during the early days of your business. And the LastPass Vault eliminates the need of having sticky notes littered with passwords for different sites. Your passwords are safe and easily accessible.
Benefits of LastPass
Create multiple departments to scale with your business as it grows
Support teams answer questions promptly and there is a detailed FAQ available
Perfect for businesses that rely heavily on contractors
Price of LastPass
A free version is available
Premium plans begin at $3 per month per user
Families plans begin at $4 per month per user
4. OneLogin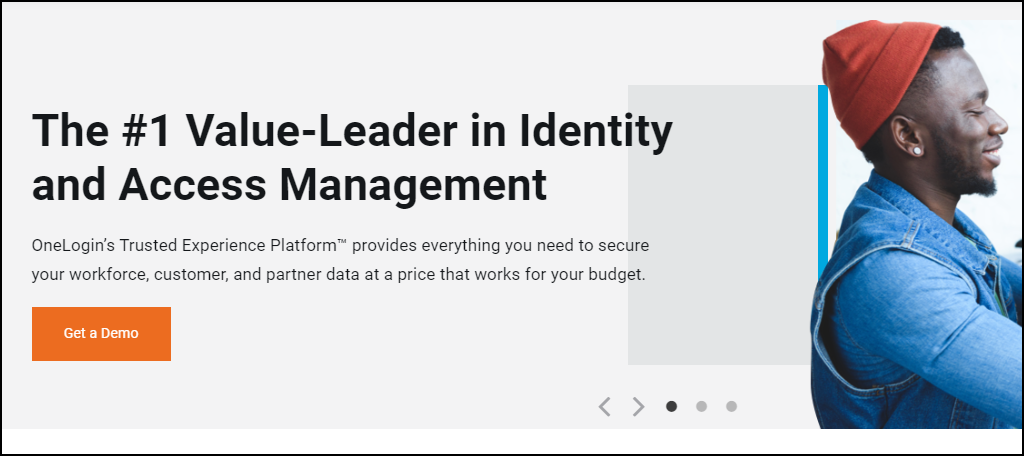 OneLogin is another terrific option to consider for small to mid-size businesses. Its prices are affordable and even sports a free version to give it a try. Most importantly, you can customize the tool to match your business's needs.
And these needs can also be designs. The login portal can be customized to match your business colors and logo.
In fact, let's start with the user portal. You can change colors, add custom graphics (logo), create secure notes, add support for multifactor authentication (MFA), and there is a separate portal for both desktop and mobile users.
One of the strongest features OneLogin brings to the table is its reporting functionality. The reporting system is robust and you can customize what information will be visible on the report.
A unique feature in this area is the ability to clone your reports. Even some of the larger tools lack this feature.
Benefits of OneLogin
Reports can be exported as CSV files for further analytics
It's extremely easy to use, thus no IT experience is needed
Integrates with just about anything
Price of OneLogin
A free version is available
The price can vary greatly depending on how many additional features are added to your account. Individually, add-ons are only a few dollars extra per user.
5. Centrify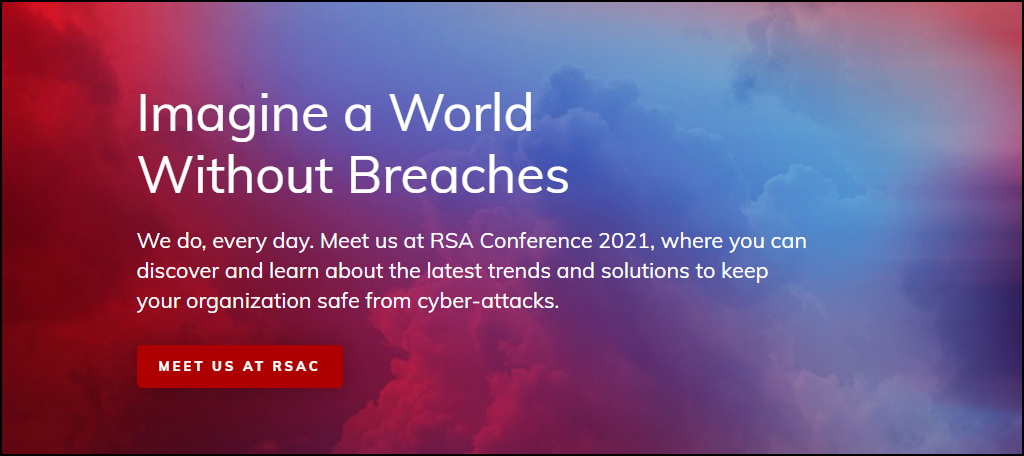 Centrify is a terrific option for businesses with a dedicated IT team. This tool is feature-rich and some of the more advanced options can require a lot of work to get right. Hence, having an IT team to manage the tool's usage is essential.
However, if you have this, it is a terrific option to consider as its features are among the best and most robust.
One of the most useful parts of this service is the Workflow feature. You can easily set up roles for every employee so they can gain access. In fact, you can set up both Centrify Users and Centrify Roles to give yourself a lot of flexibility when assigning which employees have access to what.
One reason why an IT team is highly recommended is the script feature. Developers can write custom scripts to customize Centrify to behave in an exact manner. Without the proper knowledge of the system and code involved, it can be challenging to implement.
Benefits of Centrify
Single sign-on support is comprehensive and unique
Integrates with most social networks for quick user identity information
Reporting is simple and available in the dashboard
Price of Centrify
Centrify does not make its pricing public. Instead, you must contact them for a quote.
6. Google Cloud Identity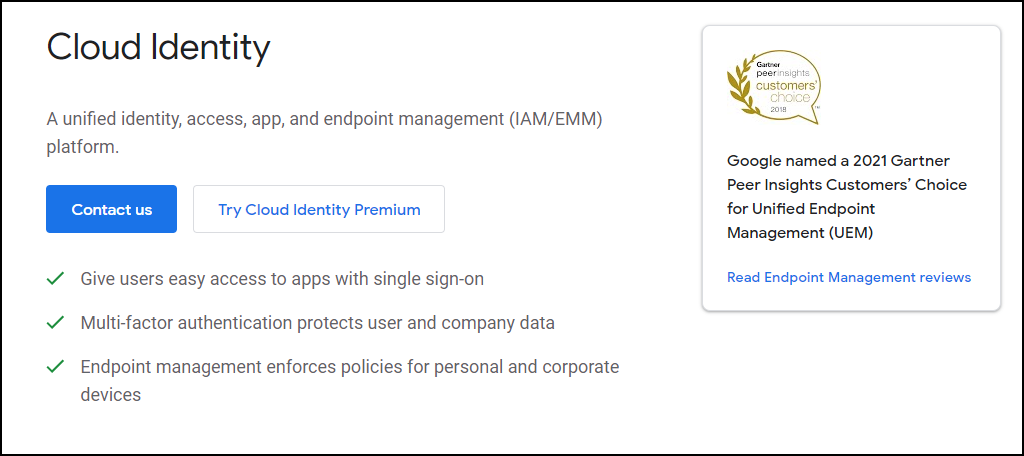 The Google Cloud Identity solution is a great option that works with the majority of popular business apps and tools. All of these can be accessed with their easy-to-use single sign-on functionality, which helps improve security and save workers time.
And there is even a free version available that you can use to get started.
If your business is currently using Google Workspace and other Google tools, this is the perfect option. This is because, as I'm sure you can imagine, it integrates seamlessly with all Google products.
Did I mention Google?
Perhaps one of the most interesting features is the Titan Security Key. This is a piece of hardware that can directly plug into on-premise hardware to authenticate your account, or you can use its Bluetooth functionality. This is great for users that have access to extremely sensitive data.
Benefits of Google Cloud Identity
24/7 phone support is available to answer all of your questions
Accounts are safe with Google's automatic multilayered hijacking protection
Works with the Google Authenticator app
Price of Google Cloud Identity
A free plan is available.
Premium plans start at $6 per month per user
Do Small Businesses Need An Identity Management System?
Small businesses can use identity management systems to great effect to save time and increase both efficiency and security. However, it really depends on how many employees you have.
Small business is a vague term, and that could mean anywhere from a handful of employees up to 1,500, depending on the industry.
Thus, the answer truly depends on your needs.
In many cases, even if you have a lot of employees, depending on the profession, they may not need access to the software. For instance, think of a roof repair business. Only a handful of people would need access to software, and many other businesses fall into this category.
Yet, if your business was to rely heavily on software, then it's a different story.
Protect Your Software
While the prices of software licenses have come down considerably over the years, they can still be very expensive. Granting access to this software is crucial for work. In many cases, employees come and go, thus, you need to stay on top of who has access to this software.
After all, you don't want previous employees taking advantage of your company's tools.
Which identity access management solution does your business use?