As Internet technology advances, so much your approach to digital marketing. From using past systems in new ways to taking advantage of something innovative, it's all relevant if you want to engage your customer base. And following digital marketing trends helps you stay ahead of the game.
In March of 2017, about 3.74 billion people accessed the Internet. That's nearly one-half of the entire population of Earth. This number continues to increase year-after-year. This means you need to put more effort into making sure your business engages online users.
Here are some of my top marketing trends for 2018 to watch out for. If you don't take advantage of them, I'm sure your competition will.
1. Using Predictive Data
Predictive data is growing in popularity. Using algorithms and information collected from various sources, software can help determine courses of action. This includes everything from knowing when to send out product tweets to when to stock a certain item in your eCommerce site.
The key to predictive data systems is integration. Because this trend is so popular, many analytical systems are easily connected together. The end result is a highly detailed mapping system that essentially forecasts business operations over specified periods of time.
2. Personalizing the Customer Experience
Personalizing the experience connects consumers on a deeper level than simply addressing them as a "buyer." This includes elements such as addressing people in emails by name or allowing them to modify their website experience such as changing the site's colors.
Some developers will also create landing pages and even advertisements catered to specific individuals.
An example of this is through the use of Google. By charting your searches and recording your interests, the search engine can display ads you'd be mostly likely to click. As creepy as that sounds for some, it's proven to be an effective method of engaging users and improving results.
3. Delve Into the Journey of Customers
In essence, the customer journey is every point a person makes when making a purchase. From the moment he or she sees an ad to the instant they open up the product for the first time at home, it is important to make the process an experience to remember.
This is done by monitoring how your customers interact with each element. Ask yourself questions like:
Does a certain advertisement perform better than others?
Do your customers like videos in the product description?
What purchasing platforms do they like most?
Do people appreciate a certain delivery method or packing material?
Is your company easy to contact in the event of an issue?
The entire journey from start to finish is an important one. You don't want to lose someone along the way.
4. Influencer Marketing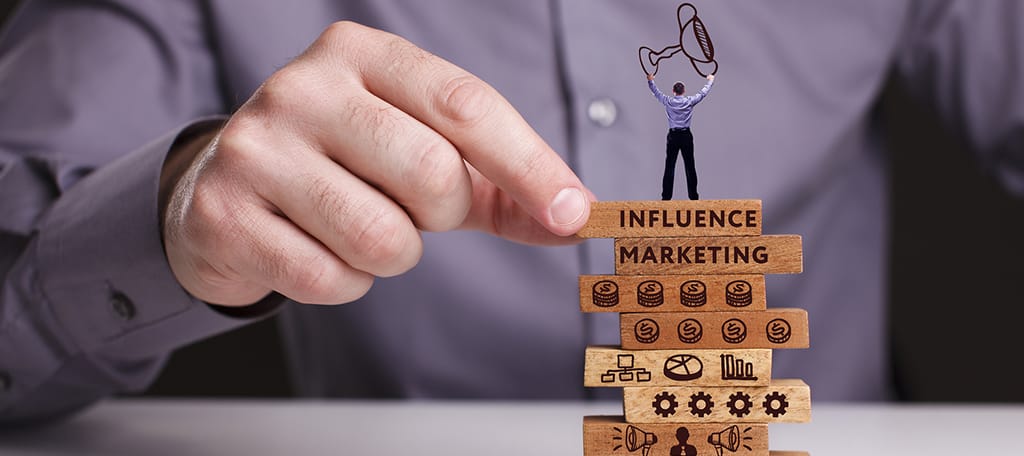 Some experts attest that influencer marketing may be a dying fad. To be honest, I just don't see how that is possible. About 60% of consumers trust the advice of a social media creator over that of movie and television celebrities.
In fact, most shoppers will trust recommendations from peers on social media than any other form of advertising.
This means investing in influencer marketing might be something you will want to consider. Twitter feeds, YouTube channels, Facebook and even Twitch all play a prominent role in how people shop today.
5. Regulations on Social Media
Social media has been in the news quite a bit over the past couple of years. From voting influence to live streaming crimes, many experts believe social media regulation is just around the corner.
Some sites will try to maintain self-regulatory practices, such as YouTube and its Adpocalypse of 2017. However, it's an uphill battle given the sheer amount of content that is shared on a regular basis.
What does this mean for brands? It means ad marketing is going to require understanding regarding how social media is going to behave in the near future. Unfortunately, many people on sites like YouTube are being hindered because of algorithms incorrectly labeling creators as "non-advertiser friendly."
6. Going Beyond Televised Ads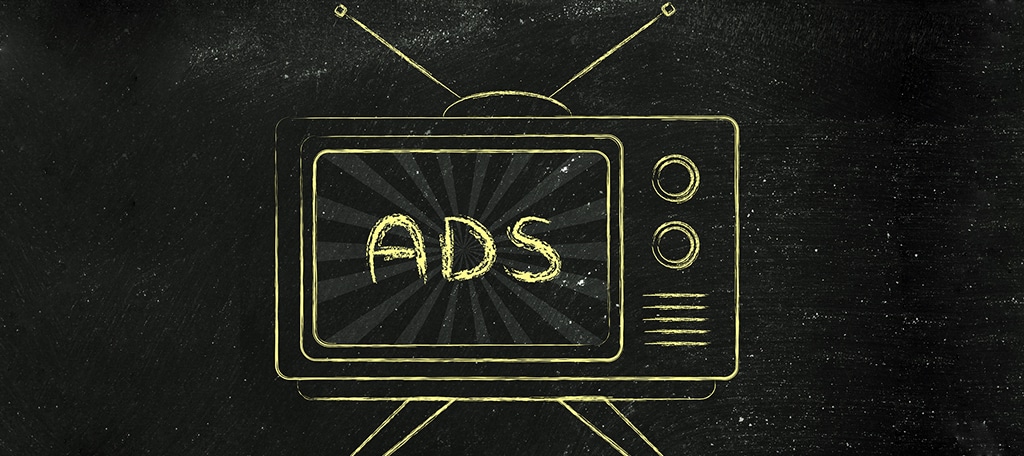 Traditional television is slowly becoming obsolete. In fact, about 61% of people between 18 and 29 watch shows through online streaming services. You've probably heard the term, "cord-cutters." For many, this means eliminating traditional television and moving onto Internet platforms like Netflix, Hulu and even YouTube.
The lack of interest in television is why many companies are now showing ads on YouTube and other services. It's more cost effective and it reaches a wider audience.
Video-on-demand is a popular trend to be aware of. In 2017, roughly 124 million people in the United States held subscriptions to these services. It's no wonder why so many brands are displaying ads on many of those platforms.
7. Live Streaming
Live video is spreading like wildfire. It's such a promising outlet that many sites like Facebook and Twitter are embracing a live stream feature. Consider how 80% of people would rather watch a live feed from a business than read a blog post.
This goes beyond endorsing a live streamer on sites like YouTube or Facebook. In this situation, you create the content yourself. How is this effective for a business? It delivers more of the "human element" to content.
The best part is how these elements combine to offer mobile device content. Your feed is viewable from the palm of a potential customer's hand.
8. Video Marketing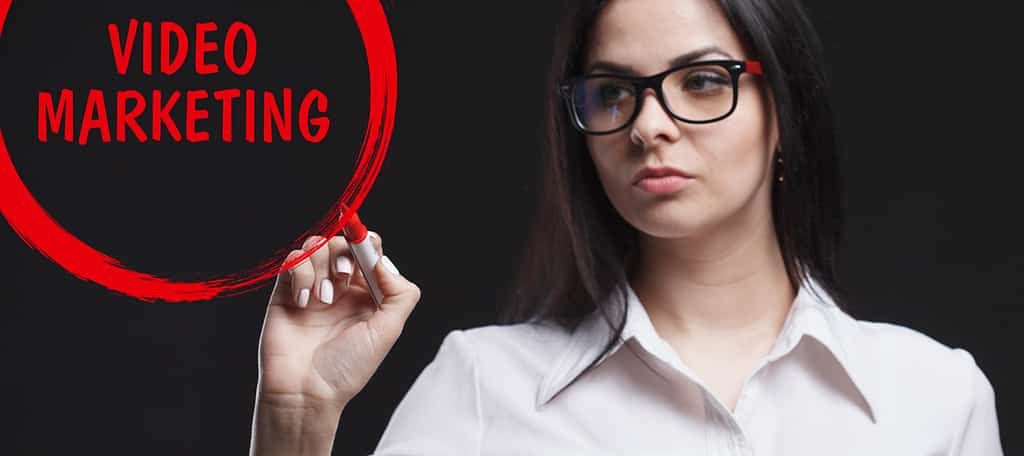 Not everyone has the time or resources to put into live streaming. What about engaging an audience when the live feed is over? That's when regular online videos come into play.
It's believed that video marketing will make up 80% of all Internet traffic from consumers by 2019. This demonstrates just how important video creation is for boosting a brand.
This is a bit different than live streaming. In this case, I'm talking about using platforms like YouTube to create informercials or other engaging forms of content. Creating engaging videos on sites like YouTube is still one of the hottest social media marketing tools.
9. Being More "Conversational"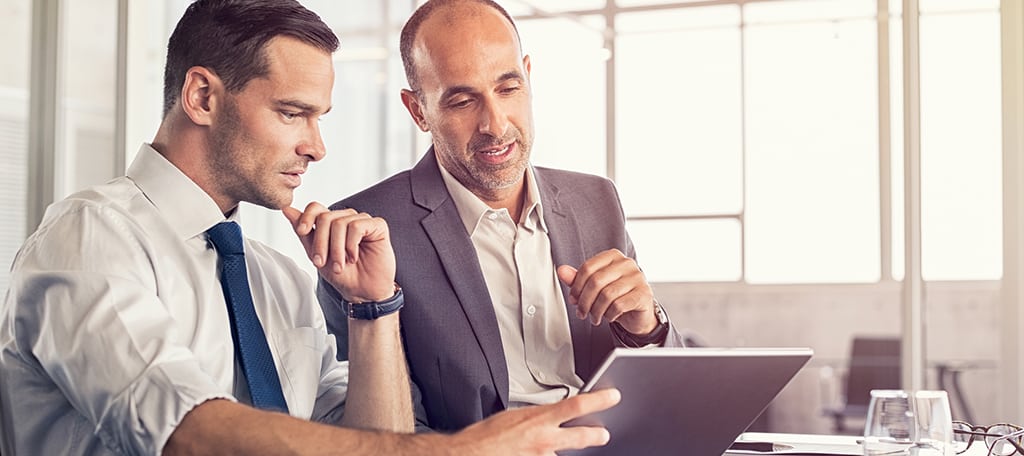 Being "conversational" is something that's been around for a couple of years now. It's when you make the content easier to absorb while making it feel more like a friend giving advice. This results in a greater trust for a brand while making the content more engaging.
Think of Google Home or Amazon Alexa. These devices interact with you with a more personable tone than the old computer-esque tone from yesteryear.
Voices, texts, video content; it's all relevant when creating conversational material.
10. More Content Marketing
Content marketing is the bread and butter of many organizations. In the early days of the Internet, text was fuel for engaging an audience. Today, the Internet has greatly expanded what can be considered, "content." Blogs, videos, podcasts, live streams and more all need to be part of your marketing platform.
I know, it seems a bit overwhelming. However, keep in mind that people have different preferences when it comes to absorbing information. Those who relish in YouTube may not read your blog post. Those who follow your Twitch stream may not follow your Twitter feed.
The point is you cannot assume one form of marketing is going to be the driving force behind your success. You need to branch out and connect with others on their preferred media outlet.
11. Voice Searching
Voice recognition technology has come a long way over the past few decades. And thanks to search engine algorithms, you can find almost anything you want by talking to your smartphone. In fact, 20% of searches from mobile devices using Google are made via voice.
This doesn't include using devices such as Siri, Alexa or Google Home.
In order to capitalize on voice search, you need to structure your content to be effective. Which means you want to understand search intent while providing a more conversational tone – as I mentioned earlier.
See…it all connects.
12. Embracing a Social Presence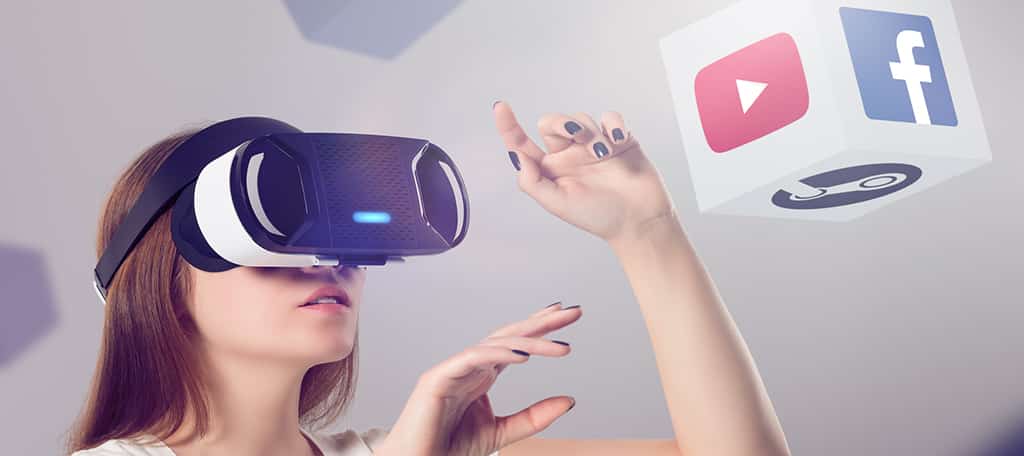 If you're one of the few who have denied embracing social media, you're only hurting your business. Even the smallest of businesses can attract a larger customer-base by being more social online.
This goes beyond simply creating a profile and expecting people to follow you. It's all about interaction, hence why it's called, "social media." The more connected you are with people, the more likeable the brand becomes.
Regular posts, responding to followers and sharing business insights are only part of delivering a good social presence. After all, more than 3 billion people use social media in some form.
13. Targeting Millennials and Post-Millennials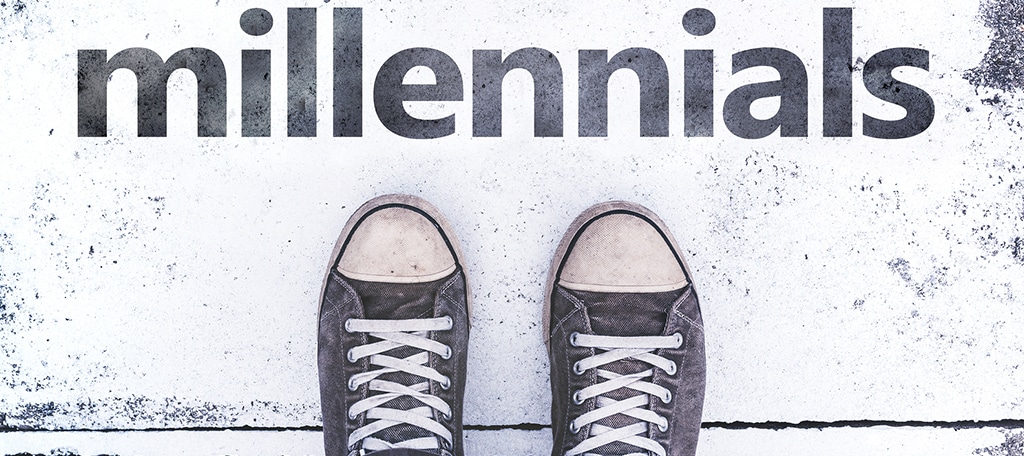 Targeting millennials with ads is important, but now many marketers are considering Generation Z. These are the post-millennials who are nearing the 20-year old mark. In other words, it's time to shift some of the focus for a new and younger audience.
Don't get me wrong, engaging millennials is still an important focus for many. After all, they are now at the age to make profound decisions for various products and services. However, the younger audience is coming up and you should prepare.
Bear in mind that post-millennials make up about 25% of the population in the United States.
14. Integrating Offline Experiences
Integration is one of the beautiful things about the Internet. Many companies have already started connecting the online experience to real-life shopping. In many instances, this is a simple app you use on your smartphone to track rewards points or coupons during a purchase.
What makes things like this memorable is that it takes elements out of the cyber world and makes an impact in reality.
For example, some businesses will have in-store kiosks where visitors can browse an entire catalog of goods without walking up and down the isle. It's kind of like having a website built directly into the store's physical location. In fact, companies like Kohl's allow users to place orders from out-of-stock items directly from those kiosks.
15. Keep Focus on Local Consumers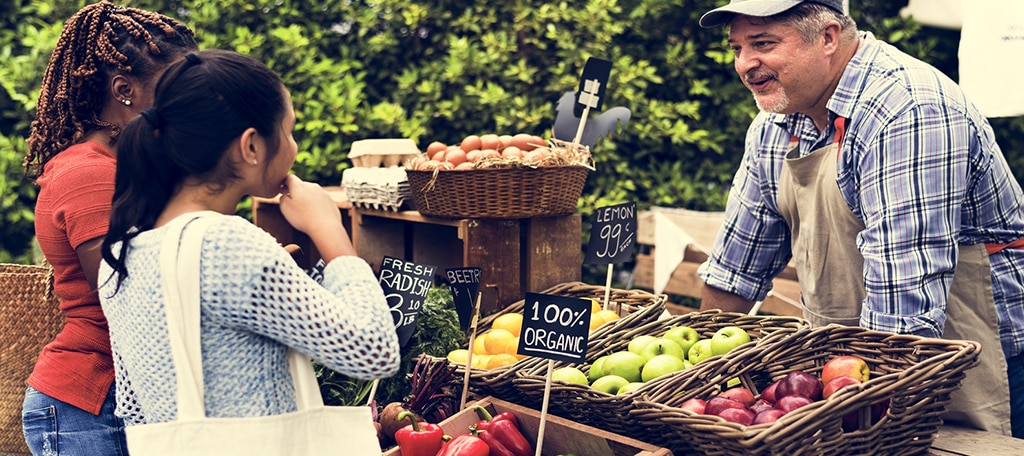 Because of how prominent mobile devices are for searching a company, it's imperative you keep focus on nearby customers. The initial results for many searches display nearby businesses. Which means you need to make sure your company ranks in those results.
Using elements such as your city and state in the title and meta descriptions of your content is a bonus. However, you should start with using Google My Business and other online directories.
If you owned a catering business in Colorado, will you realistically offer services to someone in Maryland? This is why local search focus is important. It also helps to improve your return-on-investment as you wouldn't show ads to someone outside of your service area.
16. Social Media and Augmented Reality
Augmented Reality is something that is growing quite quickly whether it's in social media or the gaming community. This is when elements of the real world are enhanced through viewing them through something like a smartphone. For example, Snapchat filters that millions of people use every week are considered "Augmented Reality."
These adjustments to visual perception are quite influential in terms of engaging consumers. In fact, it's one of the biggest driving points behind Snapchat's 178 million active daily users.
With every new innovation of a smartphone, apps like these become more powerful. And because technology is often easily integrated, it wouldn't take much to use your location to engage a local customer base as well as those who are online.
17. The Power of VR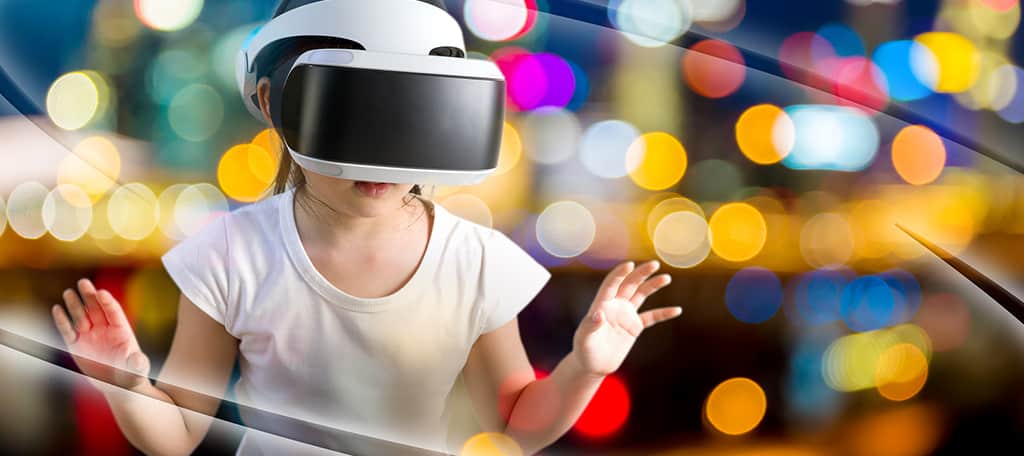 Virtual Reality is when you completely create a landscape in the digital world. It's much different than Augmented Reality and has a great deal of flexibility when it comes to development. Although it's mostly popular among the gaming crowd, sites like Facebook are giving its own VR layout a go.
Platforms like Facebook Spaces have great potential for those who can afford VR headsets. Although the technology is still somewhat new, there's really no telling how far a brand can take its own development.
What if you could provide a free app to let customers "try out" your products or services in the virtual world? Instead of attending trade shows or spending money on demonstrations, all consumers would need to do is download the software.
Keeping Ahead
Although the Internet offers tools and a vast number of potential customers, it also delivers a plethora of competitors. Don't assume that what you're doing right now is enough. Keep up with digital marketing trends and keep a firm grip on your future.