The greatest tool at the disposal of any new business is free advertising. Sure, you can drive a lot of traffic to your business or business site using paid advertising. Things like Google AdWords are popular because they work.
However, let's be honest most new websites don't have a lot of extra cash. Instead, free is the way to go.
Today, I'm going to show you how to promote your business with 45 ways to get free advertisements.
Note: These aren't ranked in order of effectiveness, because, honestly, what's effective for a web hosting company and what's effective for a nail salon will likely be two very different things. But every business benefits by getting its name out there and increasing visibility, and that's what all of these tips are designed to do.
1. The Ultimate Free Business Advertising Tool: Social Media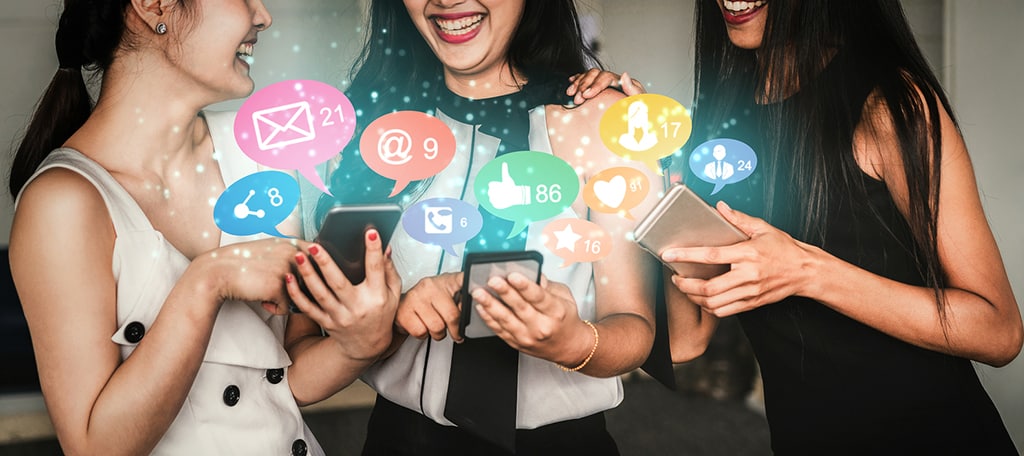 As social media took an increasingly prominent role in many people's lives, the expectation that companies and brands would be active and available on various platforms also increased. Today, virtually every major business or corporation has a social media presence.
That said, maintaining the presence on multiple platforms can take a lot of time. Most companies will only establish themselves on a handful of platforms.
And even then, they often hire social media specialists to handle their company's affairs across these platforms. Thus, it has evolved into an important role for any business.
2. Twitter
When it comes to social media, a lot of companies start with Twitter. It's easy to use, you don't need visuals for every Tweet (though you should use images whenever you can), and with a potential audience of over 192 million, it's fertile ground for marketing.
Just remember Tweets are supposed to be short and to the point. And most importantly use hashtags!
Many businesses use it to announce when they have a new product or link back to their website when a new piece of content is released, but be sure to go beyond this. Most won't follow a business just for content updates.
3. Instagram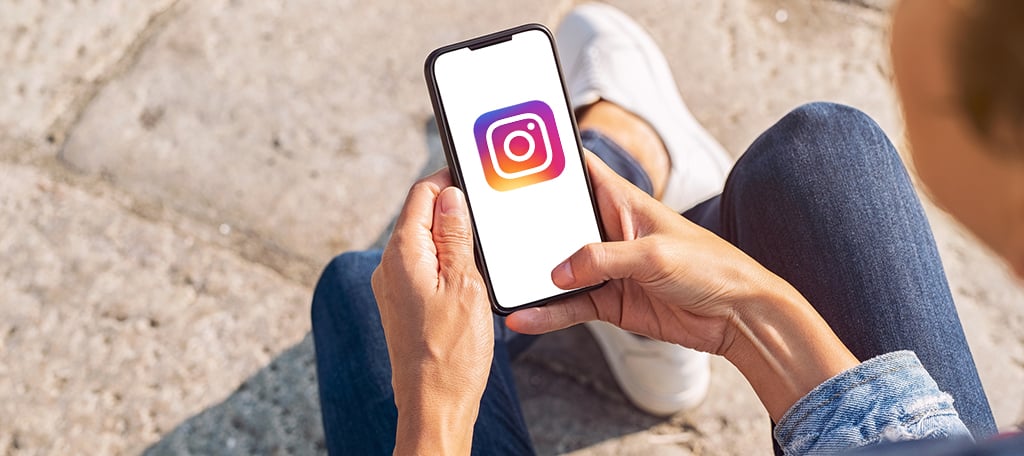 Instagram is the king (queen?) of visual social media platforms. With half a billion users every day, you'd be hard-pressed to find a potentially more effective free advertising and marketing outlet for your business.
But it is a visual platform, so you have to find a way to come up with compelling images every day to get the most out of Instagram.
Again, this is why businesses typically hire a professional to manage the platform. They need to be able to capture images and even produce original ones using Photoshop.
That said, all you really need is a smartphone and you're good to go.
4. YouTube Is The King Of Video Advertising for Your Business, And It's Free
YouTube is the most popular video streaming platform in the world that is even considered a social media platform at the same time. While creating videos can be somewhat expensive, they can also be cheap, it all depends on the equipment you already have.
However, when people watch 5 billion videos on YouTube every day, it's worth creating content regardless of your budget.
You don't actually need to create content yourself. You can purchase in-video ads through content creators, which have an established audience that may coincide with what your business sells.
5. Facebook Groups
If you're wondering how to get free advertising on Facebook, Groups are a good avenue to try. Organic reach for the typical Facebook page is pathetic, and it's one of the reasons I've tended to steer clear of Facebook as an effective promotional platform.
If you can find a group, or groups, that have frequent discussions relevant to your business or product, all the better. The point is to be visible and to contribute helpful information.
Just be sure to not start a public group. These allow anyone to post, including spammers and troublemakers, which can hurt your business instead of help. For this reason, make a visible private group.
6. Facebook Cover Photo and Background
Add relevant text to your Facebook cover and background images. Most of you have already done this, but it's a little surprising how many companies have not. You don't want to overwhelm the image with line after line of text, but one good line can work wonders.
When you're creating your cover image, make sure you account for resizing and rescaling. If it doesn't look good, something is wrong.
If you're not too creative, don't worry, even just an image of your company logo will suffice. That said, getting a custom cover photo is a great idea and can help attract users, just like video thumbnails do on YouTube.
7. LinkedIn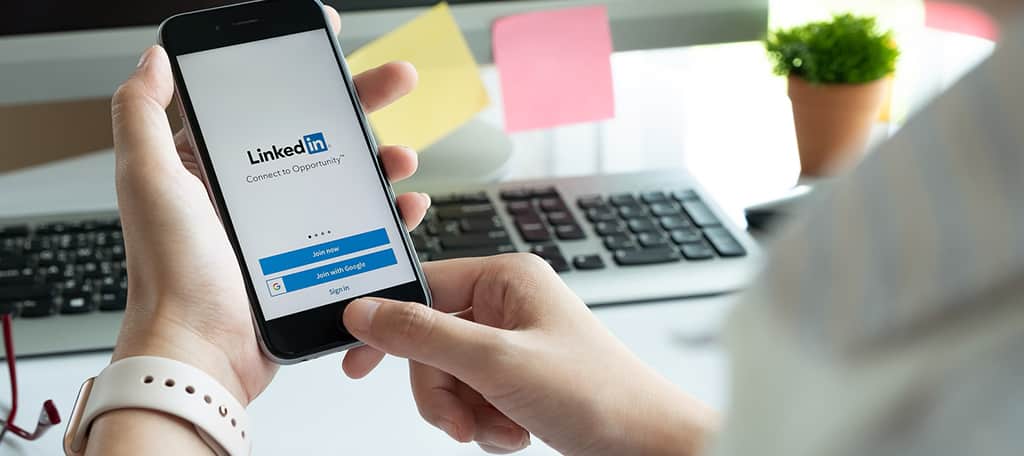 LinkedIn is the social media platform for business recruitment, however, that doesn't mean it can't be used for free business promotion. It's a great way to reach out to other businesses for partnership deals or to just ask for a shoutout on their website.
That said, the general population that uses LinkedIn is there for business, thus don't expect to find a lot of younger people.
One way to take your LinkedIn presence to the next level is to start writing blog posts on LinkedIn. It's a great way to create content that shows off your business to users that are interested.
8. Pin Your Business Advertising On Pinterest For Free
If your business is visually oriented, or you can think of a way to make it visually oriented, Pinterest can be an effective tool. Even if your business isn't a riotous explosion of flowers and rainbows every day (and let's face it, few are), there are visual stories to be told.
Life around the office, conferences, a look inside your data center – things that may seem everyday and boring to you can be fascinating to those outside the company.
The good news is that Pinterest is becoming more popular every day and has even achieved over 445 million monthly users. Being part of it early can help you really thrive on the platform as it continues to grow.
9. Reddit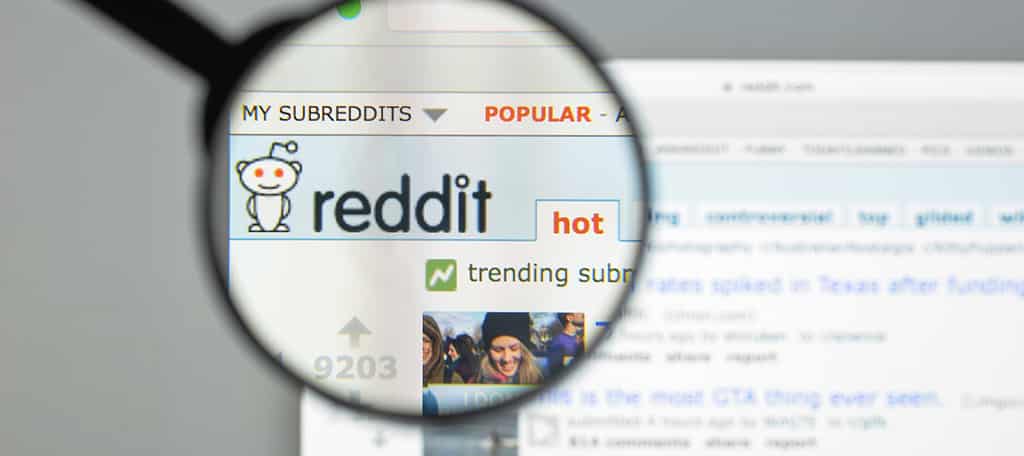 Reddit is one of the most popular websites on the internet and is even often referred to as the face of the internet. It is forum-based, and the perfect site for free advertising. Find subreddits that make sense for your business and interact with them.
Of course, try to subtly provide links to your website. As long as they are appropriate to the thread.
Make sure you become a part of the community. If you just drop links to your website when it has nothing to do with the subject, you're going to get downvoted to oblivion.
10. Answer Questions on Quora
While you could argue that the overall quality of the answers on Quora has decreased, it is still a highly-ranked site. And if you can give relevant answers to common questions about your industry, you can benefit from the high visibility.
In fact, when you ask Google a question, there's a very high chance that one of the first results is from Quora.
You can't link to your site in every response you post (though, you can work in your company name, as long as it is relevant), but you can add a link to your website to your profile.
11. Blogging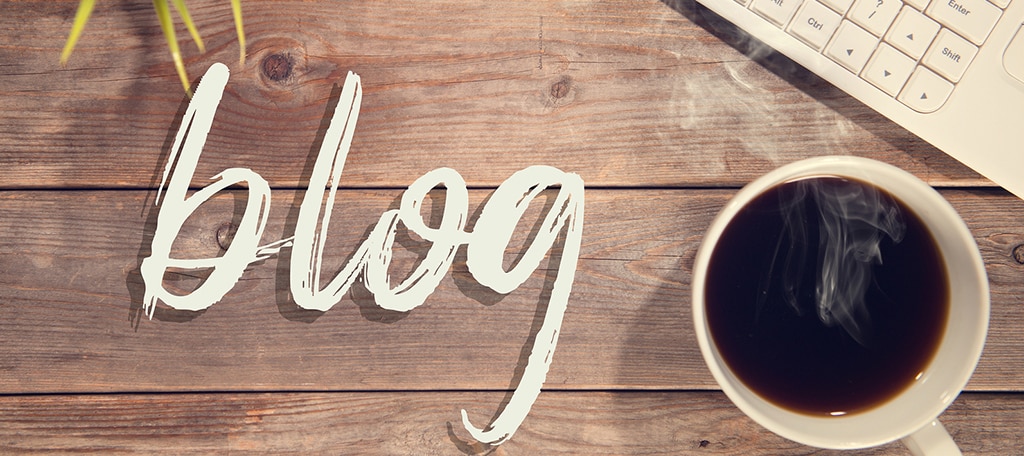 Maybe you already have a blog. You probably do. It's part of the launch plan for most business websites. But how often do you post a new article? Are the articles you're posting effective? There's a right way to do a business blog.
And when you follow that path, the results are often impressive, but sometimes they take a lot of time to come to fruition.
Social media is great, but there's no substitute for long-form writing. It's the best way to communicate your philosophy and win converts to your product or business. And it gives you an SEO boost if done right.
12. Create Infographics
Infographics can enhance your blog traffic. But even if you don't have a blog, you can use infographics in your social media posts, or even on your website. Infographics are one of the most sharable things a business can generate.
Thus, they can help you advertise for free, especially when bigger companies use them as a source or share them.
That said, they can be time-consuming to make and require a lot of research. After all, if the information isn't accurate, it won't be sharable. Thus, make sure to stick to something that will remain relevant for a while.
13. Join the Conversation (for Real)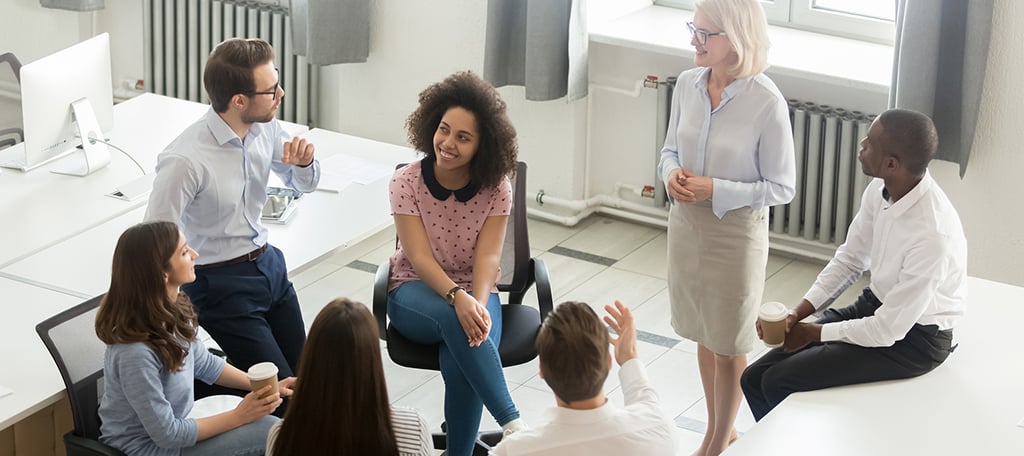 There are many sites where you can increase your company's visibility and accumulate new fans (i.e., potential customers). However, it requires you to put the time in and engage with people without any guarantee they will stop by.
However, that's business in a nutshell, so it's worth the effort. The problem is actually finding those events IRL.
This could be as simple as inviting people to a coffee shop to discuss a topic. Or you could rent a space to throw an event (although that wouldn't be free unless it was already your space, to begin with).
14. Comment on Blogs and Articles
A comment from an industry expert can be valuable in any article or blog post. A comment from an industry expert that steers the readers to the expert's website is a great technique, but hard to pull off.
After all, the blog owner will realize what you're doing and may just delete your comment.
However, as long as your comment isn't spammy, compliments the blog, and adds to the conversation, most blog owners will keep the comment. That said, some websites block links in their comments, so it's not always possible.
15. Make Guest Appearances on Relevant Blogs and Podcasts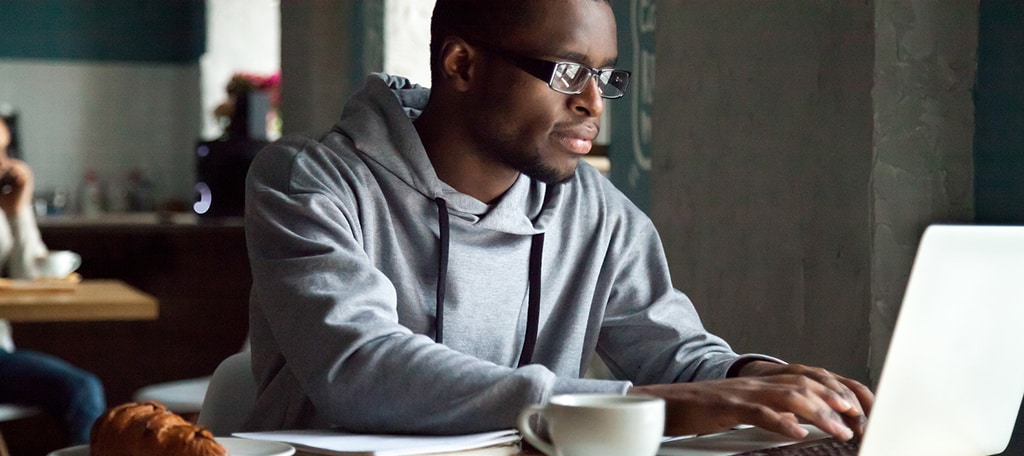 If you approach most blogs or podcasts related to your business with an offer to write a guest post or appear as an interview guest, your odds of getting a "yes" answer are pretty high.
People are busy, and if they can add something to their world with less work required, they'll take it.
And this is a great way for you to use their website or platform to advertise your website. Just make sure what you appear on is actually related to your topic. Otherwise, it may not have a big impact.
16. Help A Reporter Out (HARO)
HARO provides journalists with a database of sources that they can use for stories. The idea here is to sign up on the HARO site as a "source." You list your fields of expertise or knowledge, and twice a day, you receive an email.
It contains a list of upcoming articles for which journalists need a source or some expert information.
As a result, you may get your name mentioned in the article or radio piece as an expert. And nine times out of 10, your company's name as well.
Of course, you need the credentials to back it up, otherwise, they won't contact you.
17. Hold a Workshop or Webinar
A Webinar is an online seminar, training, or information session. Attendees log in on their computers and watch your presentation. That presentation is usually someone speaking over a slideshow or live desktop video.
While you can do webinars for free on some services, the features, the number of attendees and time are limited.
It can be a great addition if your business sells DIY supplies or provides expert help for certain services related to various computer topics. If you run an online marketplace, you could show how sellers can easily list on your platform.
18. Speak at an Event
Almost every industry has conferences, meet-ups, or events of some kind. Not only are these great resume builders, but they are also a great way to reach new customers. Seriously, if you do a great job at a speech, you will get the guests interested.
That said, if you don't have a strong performance, it could have the opposite effect, so only do it if you're comfortable.
It's also a terrific way to hand out business cards, flyers, and even give out T-shirts with your website on them. You can really get your name out to people who are interested and even open up collaboration opportunities.
19. Sponsor an Event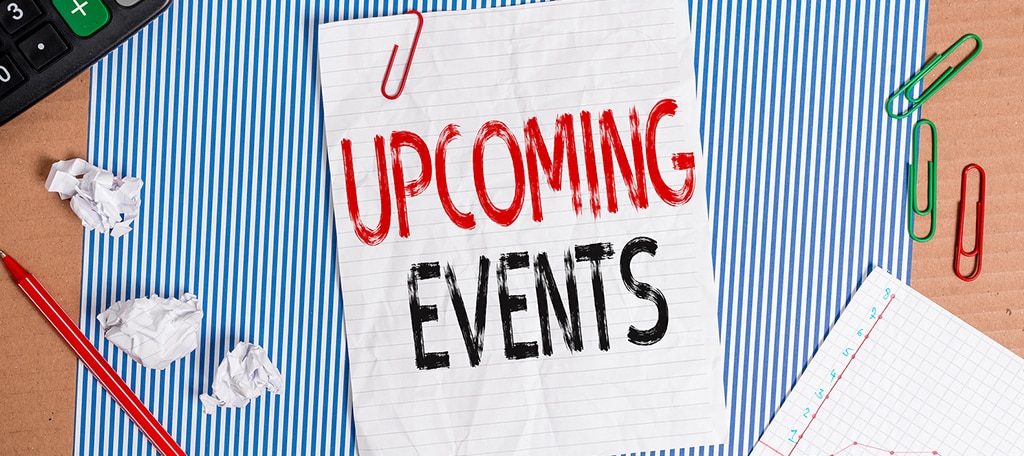 If you can't speak at a relevant conference, meet-up, or event, maybe you can sponsor one. This isn't free advertising, but since we talked about speaking at an event, I feel like I should add this.
Event sponsorship can get your company's name into an event, but it can also allow you to set up a table or booth to speak to attendees.
Not only is that a great way to get new customers, but it's also a great way to connect with existing consumers. And just to be clear, sometimes, it doesn't take much to sponsor an event, but it depends on the scale of the event.
20. Form Partnerships With Other Businesses
Many businesses have a sort of symbiotic relationship, where they benefit from each other. For this reason, many businesses are willing to work with others to promote each other.
If you're not directly in competition, try to form a partnership and even run promotions with each other.
If the businesses are of equal size, it should be free advertising. That said, there are cases where the smaller business may need to pay for a shout-out. Just make sure the competition isn't on the same platform as you.
21. Create Brochures, Flyers, or Postcards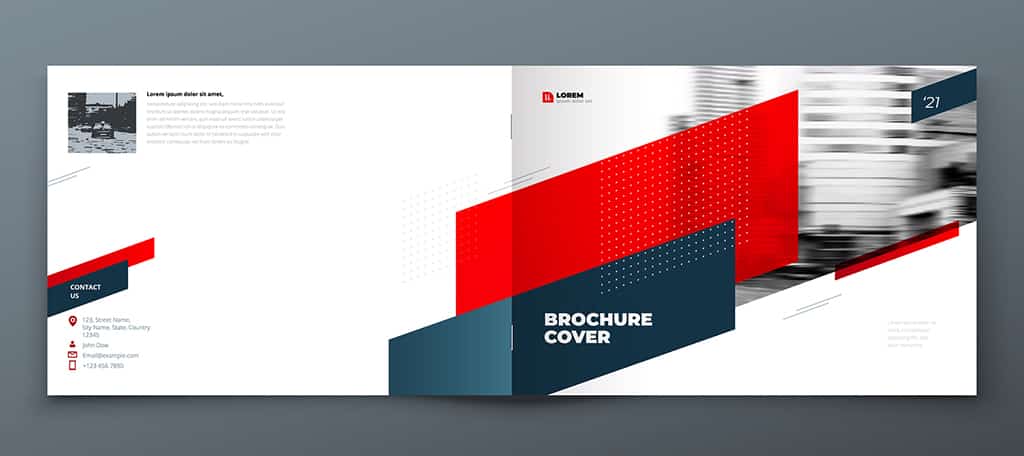 This may seem obvious for a brick-and-mortar store. Of course, you need printed material that customers or potential customers can walk away with. But what about a business that is strictly online?
If you make those public speaking appearances or set up a table at a conference, you'll need printed material.
A brochure is a great way to communicate more information than you can on one page of a website. Never underestimate the power of a physical mailing! While it is not free, it's pretty close.
22. Start an Email Newsletter
Email newsletters are still around because they are still an effective way to communicate with customers and sell products and services. Until someone invents something better than the old-school email newsletter, you can't afford to ignore them.
MailChimp is one of the leading email-sending outfits and has a free tier (up to 2,000 recipients) to help you get started.
Creating emails is actually pretty simple today and there are a variety of templates you can use, which allow you to create high-quality messages in no time at all.
Of course, as your newsletter grows, it may no longer be free to maintain.
23. Issue Press Releases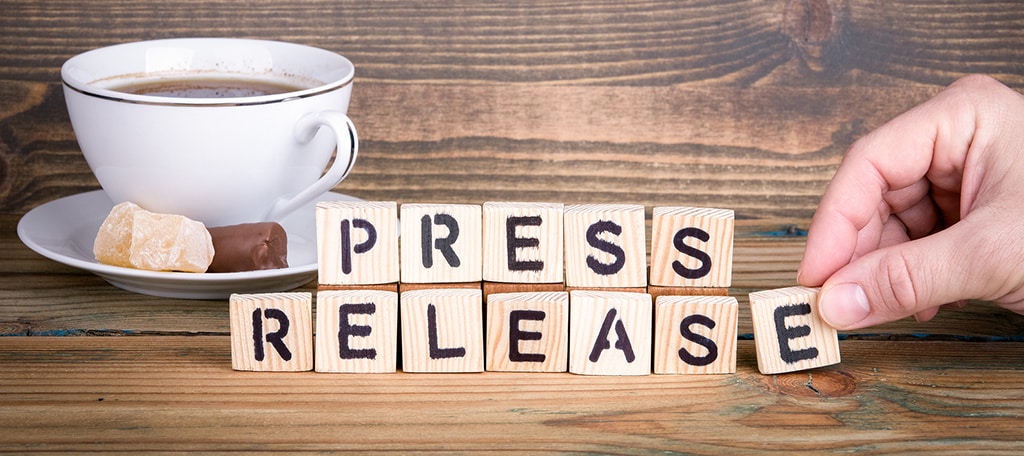 A press release can go a long way toward getting your message to relevant outlets. As a bonus, a lot of them will more or less print the release verbatim, which allows you to essentially write your own articles on those sites.
Granted, not all businesses can get this opportunity. And it is particularly hard for new businesses.
Normally, this is a paid service, thus, you need to be on the lookout for free options in your area. Check with the local papers. Being on top of a trend can really help your chances in a local setting.
24. SEO Is Not Only Critical For Success, But It's Free Advertising For Your Business
If there's one thing on this list that you take to heart, I hope it's website SEO. Nothing will do more to benefit your business than improve your ranking in search results. And it can all be done at no cost other than your time.
Though if you want to be effective at SEO, the time investment can be significant. But again, it's the best investment you can make in any company, new or old. the problem is that the rules constantly change.
Thus, you need to stay on top of it and always observe the current trends. Large corporations usually hire dedicated SEO teams to manage this aspect of their website, so if it feels like it's a bit overwhelming, that's because it's usually handled by teams.
25. Keep Your Website Updated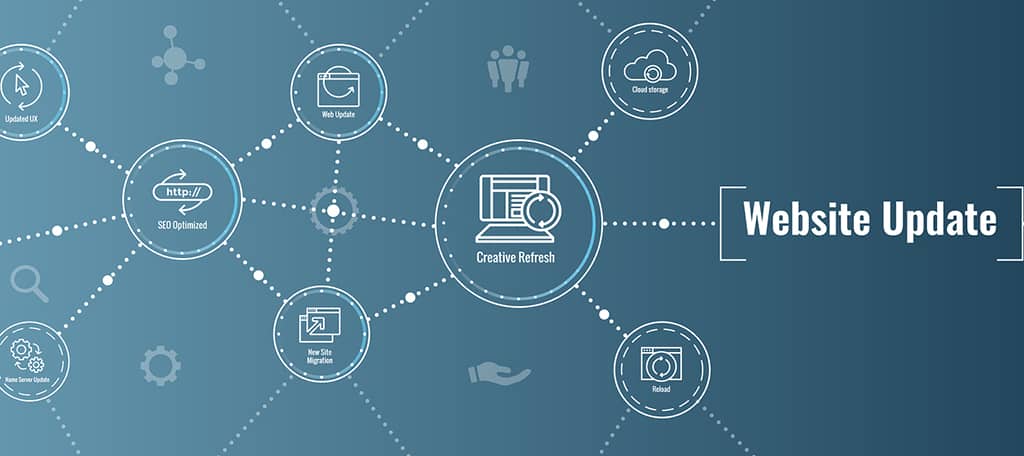 If you're on top of your SEO game, this one is easy, because you'll be updating your site often. But it's worth going over your site methodically from time to time to make sure all of the information you're presenting is up to date.
Operating hours, prices, policies, technologies, etc., all need attention.
When you take an in-depth look at your site, you may be surprised just how much of the information you first published has changed. Thus, it is a good policy to always re-examine your website info every 3 months.
26. Google My Business to Optimize for Local Search
To take advantage of free advertising on Google, look no further than Google My Business. You set up a business profile on Google My Business, and it integrates your website with Google Search and Maps.
This can provide enhanced search results (including a large piece of real estate on the right side of the screen for desktop browsers) when someone specifically searches for your business.
Of course, this does mean your business needs a physical location. Clearly, this won't work for just any website.
27. Bing Places for Business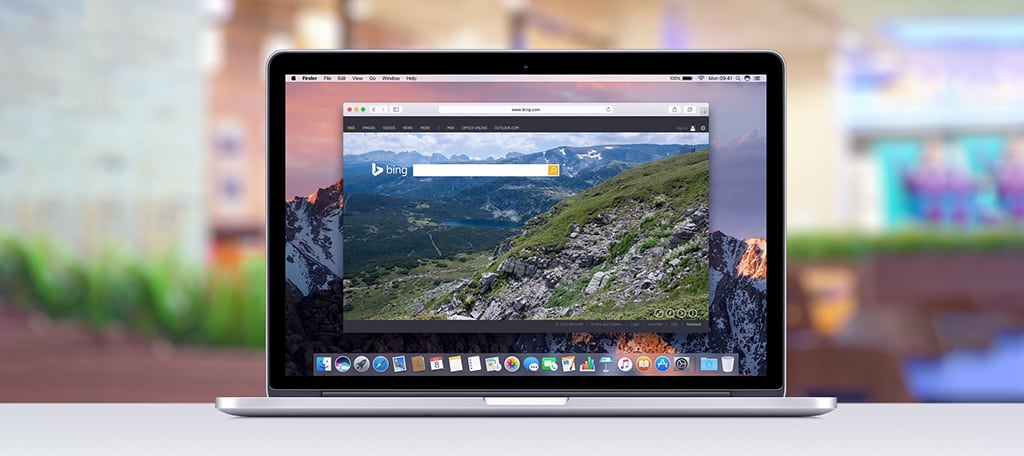 Bing might not be as popular as Google, but it has a sizeable user base that shouldn't be ignored. Similar to Google My Business, there is Bing Places for Business that allows your business to show up in local search results and on Bing Maps.
There are many other similarities in the services, so if you've set up your Google business site, there shouldn't be too many surprises over at Bing, but it can still be a big boon for your business.
Again, this is intended for improving local traffic and doesn't work for businesses that consist of a website.
28. Yelp
You've heard of a double-edged sword? Yelp is that sword. For some reason, dissatisfied customers can be particularly vicious on Yelp. It's also been used as a weapon to harm businesses that run afoul of one internet mob or another.
That said, it can also be a boon for your business if reviews are positive. And instead, you'll get a hungry mob ready to eat.
Regardless of these shortcomings, Yelp is still the first place people to check when searching for reviews online when it comes to restaurants.
It's worth setting your account up when looking for free advertising options.
29. Encourage Happy Customers to Give Online Reviews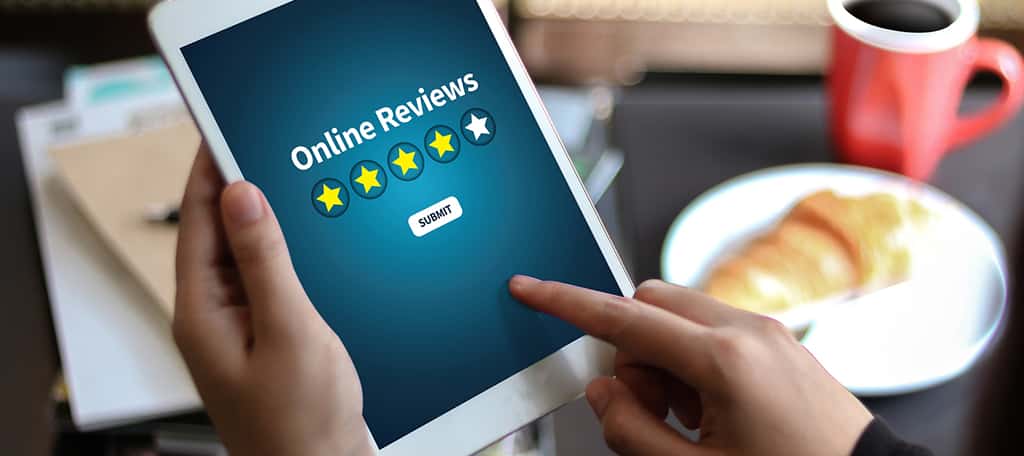 Yelp isn't the only place customers can leave reviews. There are literally thousands of review websites out there. And even others on this list that enable user reviews like Google My Business are among the best to have a positive review on.
Ask customers to leave a review on certain websites. Not all of them will do it, but even if you only get a few it can be highly effective.
You could try to sweeten the deal. For instance, if a customer leaves a review, they get a free cookie or something like that. Sometimes that's all it takes and they may be a bit nicer if they are getting rewarded.
30. Enter Your Business in Awards Competitions
Many towns and cities offer local awards that you can enter for free. Displaying a plaque and appearing on a city website can certainly bring in some customers, especially if the town takes votes from the residents.
They will be sure to stop by if you're new to the list. That said, not every town does this, so this may not be an option in your region.
With that said, being able to say you have the best burgers in town and a plaque to prove it, can do wonders with not only the locals but any tourists driving through.
31. Repurpose Your Content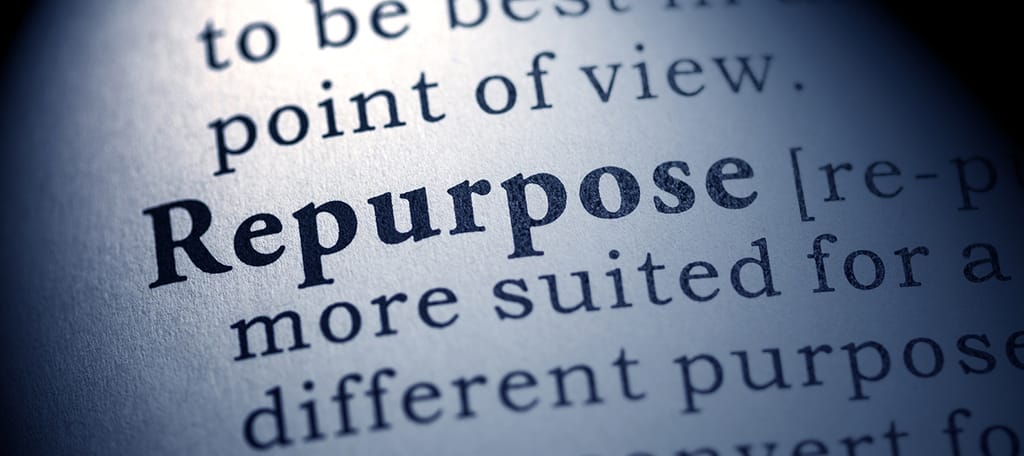 You've already spent time creating valuable, interesting content related to your business, but it doesn't have to end there. Most of this content can be turned into something else, like an ebook, an infographic, or even add it on another platform.
Think of your content as a resource because it is reusable in many cases.
With that said, use caution when doing so. Loyal fans can recognize this and sometimes can feel betrayed when you deliver the same content to them, so make sure some time has passed.
32. Paid Advertising (for Free)
Free advertising on Google? Yes, you can get it. Google Ads often has coupons and free trials available, as does Microsoft's Bing. And it's not just search engines, either. Even the social media juggernaut Facebook offers a free trial.
These trials and credits won't be enough to mount a serious advertising campaign. But if you've never seen the inside of the various ad platforms, free trials are a great way to get your feet wet.
A short trial can result in some huge gains on popular platforms like Facebook. As the ads get delivered to those that are more likely to be interested or make purchases.
Overall, these are typically the best band for your buck when you go beyond free options.
33. Do a Free Product Giveaway or Contest
This can be a no-cost way to gather addresses for an email list if you're giving away a product or a service that you make or provide. Where giveaways are concerned, it's better to stick with your own product in any event.
Just keep in mind that most people will only participate if the prize is worth the time.
Thus, if you try to offer someone a free soft drink for winning a competition, well, you probably won't get a great turnout. That said it doesn't need to be crazy.
A free T-shirt with your logo or website name can be great.
34. City Search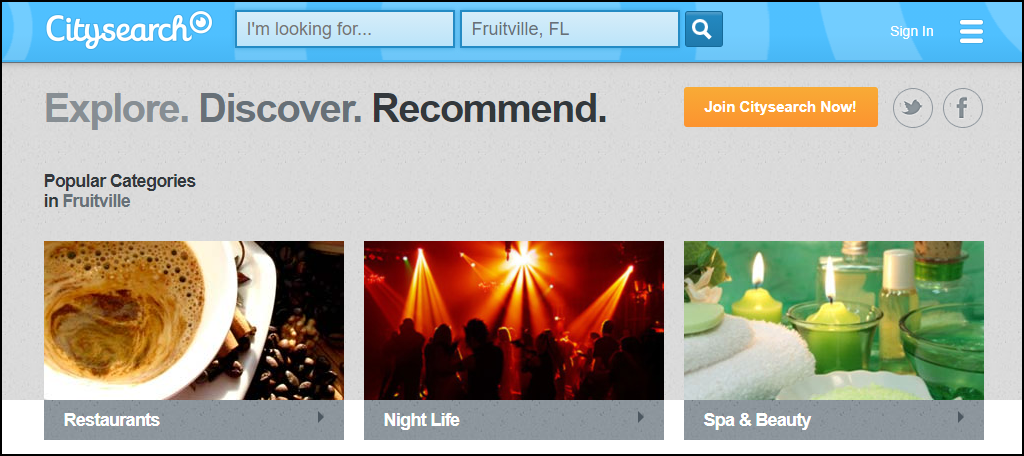 If you're looking for local business advertising in your town or city, look no further than CitySearch. This platform helps visitors find specific businesses in their area. It's a great way to get customers if you own a physical location.
And you can signup and fill in all of your business information for free! If enough customers like your store, you could even appear as a promoted business for no additional charge.
Being part of as many online local directories is important for any business that has a physical location.
35. Learn About Sign Twirling
This one might seem strange, but sign twirling or being a human billboard gets results. Seriously, seeing someone twirling a sign outside a store gets the attention of a passerby. If there isn't anyone in your store, go outside and start twirling.
That said, you could also talk some staff into doing it to keep it somewhat free. If you're not paying extra or hiring new employees, it's still free! Of course, it doesn't just need to be sign twirling.
You could also do something simpler like having someone wear a mascot outfit to attract younger visitors. Granted, those outfits are not free, but it is a business expense for tax season.
36. Hubbiz
Hubbiz is another business directory website where you can enter your business information for free. The businesses that receive the most views or searches are promoted on the website when searching for specific cities.
Thus, the more well-known your business is, the better the results you will get. It's a great option for free advertising. This is a great one to ask your friends, family, and customers to visit and leave a positive review. even just their view helps you out.
That said, getting a view organically should be your ultimate goal.
37. TikTok
TikTok is one of the newest social media platforms on the market and it has found a huge following with the younger generations. While there are paid advertisement plans, just making great content underneath your business name is free.
And most importantly it can be effective. Make videos in your shop or with your website in the background, it's a great way to get people talking about you.
Since most of the videos are quite short, it doesn't take a huge amount of time to produce the videos. Yet, the more time you put in, the better the results. At least, generally speaking.
38. Instagram Stories
Instagram has continued to evolve over the years, and its biggest addition since its launch is the Instagram Stories feature. Here you can create a story by filming a normal video with your phone. You can add effects and text for free.
It's perfect for creating daily content for your business. Just remember that the content only exists for 24 hours, thus, it really is an everyday event.
This can be used to great effect by restaurants that offer daily specials, as you can create a video showcasing those specials each day and potentially reuse them when the special comes around again.
39. Give Out Free T-shirts
While this one may not exactly be free (you have to make T-shirts with your business information on them), wearing and handing them out is free and effective. And it's a great way to get attention.
If you can create an excellent T-shirt design that gets people looking and get a lot of people wearing them, it can get people talking.
Just remember to put your business name, phone number, and website on the shirt. And let's not lie, people will show up for a free T-shirt. This is especially true on college campuses.
40. Blog On LinkedIn
LinkedIn is also evolving, and one of its latest features allows you to essentially create a blog for your LinkedIn account. And it's completely free. This is a great way of looking like an expert in your industry on a business-centric platform.
However, be aware that poor-quality posts could make you look worse, so only take advantage of the feature if it plays to your strengths.
For example, let's say you made a security plugin for WordPress. Well, creating a post about the best security practices on WordPress might be a good idea to get some attention.
41. Send Out Christmas Cards
For many businesses, a good Christmas season can keep the business open for another year, and there is a great way to get customers to come back during the holidays…Christmas cards.
It helps your business look like a friend of the family, which gets people coming back.
It also opens the door for customers to send cards in return. Creating a board to display them in your business is a great way to show you care.
It can really mean a lot in a smaller local community, so be friendly.
42. Chamber of Commerce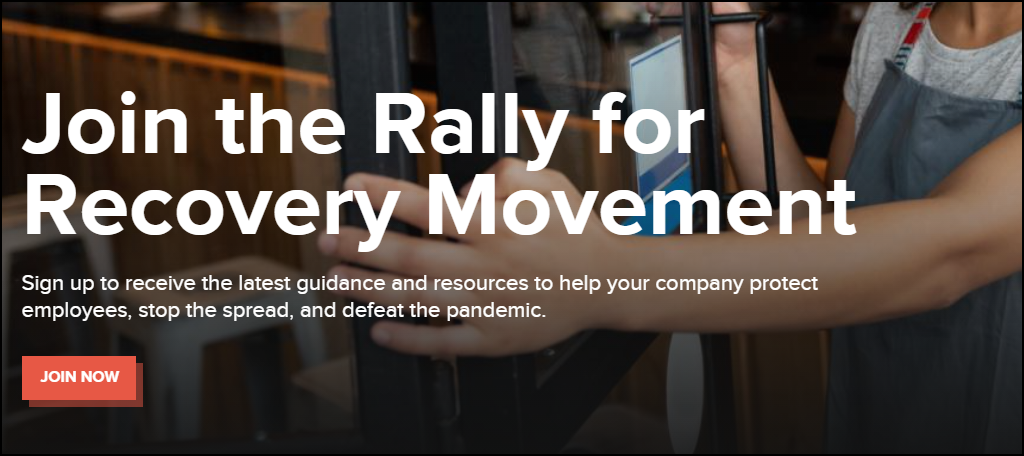 Every town, city, or region in the United States has a local Chamber of Commerce they can take advantage of. It offers residents a directory of business services they can find in the area and even tourists will use them as a resource.
Signing up is free and they even provide businesses with some of the latest information on regulations in their area.
Of course, you get a variety of other benefits by signing up for the Chamber of Commerce services including relationships that can help your business save money.
43. Putting Up Flyers Is A Great Business Advertising Strategy That Is Free
If you're looking to reach local customers, put up flyers containing all the information they need. This is extremely common for certain businesses like music instructors, tutors, lawn care, or anything of the sort. Most places around town even have boards for these flyers.
Just make sure your flyer looks professional. People may not want to hire someone if it looks like a child put it together.
Including a rippable number at the bottom can be a good idea. That way someone can see the flyer and grab the number to reach out later when they have more time to do so.
44. Mix.com (Formerly Known As StumbleUpon)
When it comes to website advertising, just about every and any type of social media platform will do wonders. Mix might not be talked about much, but it still has a dedicated user base you can tap into. In fact, it has a few million users.
And you can reach them all for free. That said, make sure your content doesn't look like spam…the platform has a real problem with spam that they are trying to crack down on.
Just like other social media platforms, you will need to learn the ins and outs of the system, but it's a worthwhile endeavor for any business looking to expand its online presence for free.
45. Best of the Web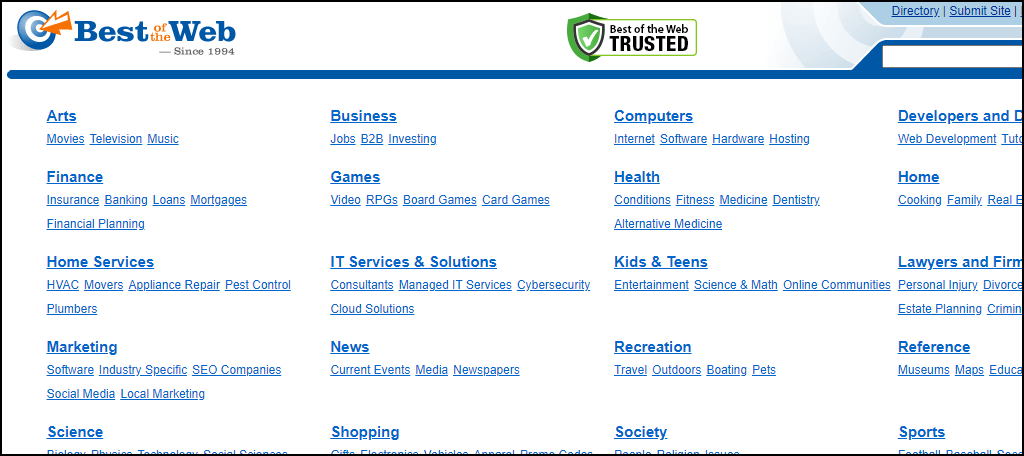 And closing out our list of how to advertise for free is Best of the Web (BotW). This is one of the largest business directories on the web because it displays a plethora of unique and relevant businesses to its searchers.
It even has premium options available if you find that the free advertising is working well for you.
Similar to the other online directories we have covered, all you need to do is enter your business information and your business will turn up in any relevant searches by visitors. Again, the more directories you are part of, the better.
Start Building Your Following Today With Free Business Advertising
Most new websites try to focus on building quality content, and that's a great way to keep customers coming back, however, it won't be enough to get them there in the first place. Instead, you need to use all the free business advertising methods available to you to build a following.
And as you've seen in this list, there are a ton of free advertising options online. Pick the ones that work best for you.