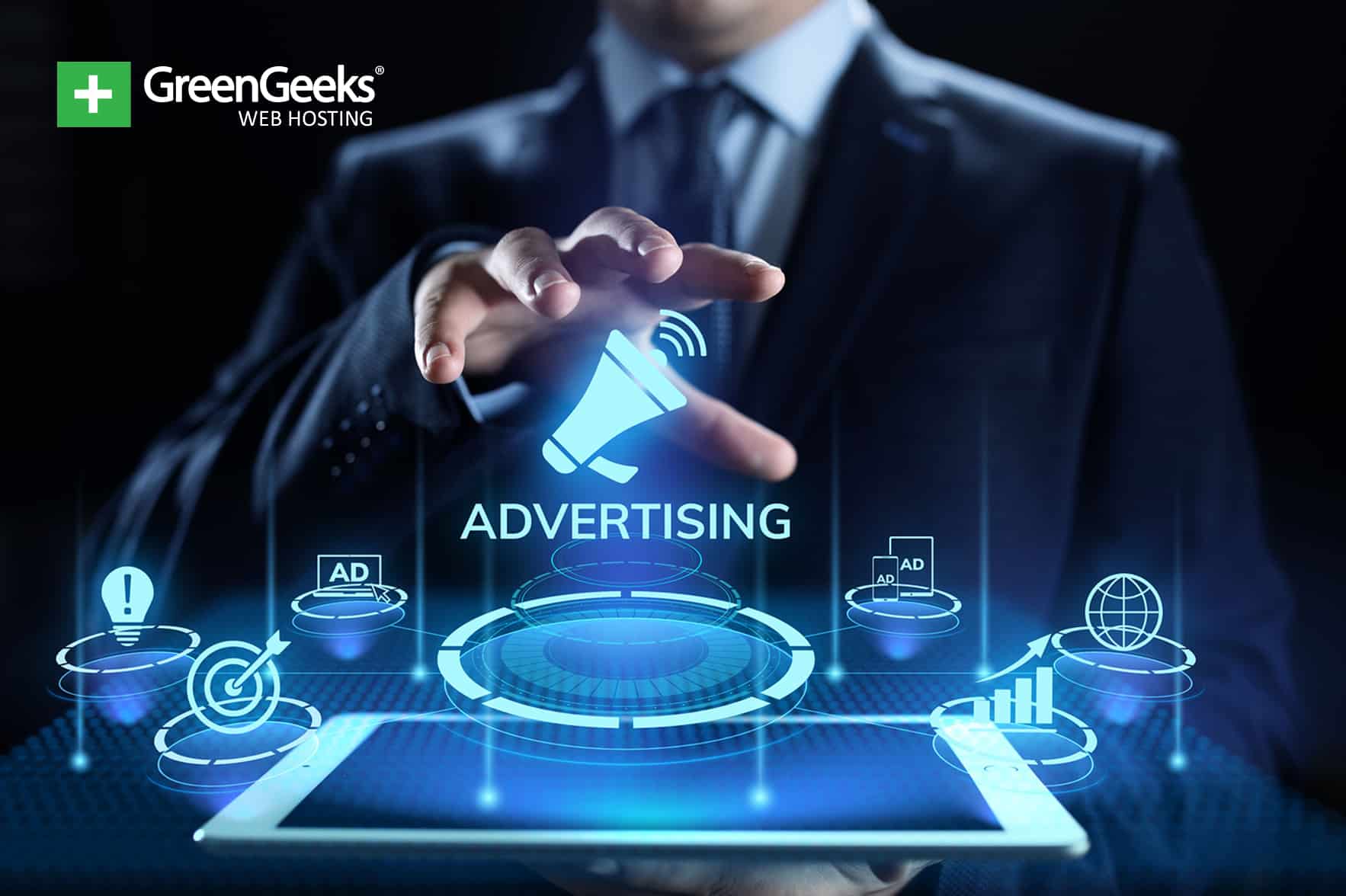 The greatest tool at the disposal of any new business is free advertising. Sure, you can drive a lot of traffic to your business or business site using paid advertising. Things like Google AdWords are popular because they work. The downside of paid advertising is it's expensive. The more money you sink into it, the greater the results.
Therein lies the first catch-22 most new businesses will encounter: how can we possibly spend (a lot of) money on advertising when our business isn't making a profit yet? Unless you have investors or your own deep pockets, you're going to need to do as much free advertising as you can with as little cash outlay as possible.
I've come up with 33 free (or almost free) methods to advertise your business. Many of these apply to advertising any start-up, whether it's e-commerce, a blog, a podcast – anything you want to draw traffic to. We'll talk about 33 ways to do it.
Some of these free advertising ideas are geared toward local exposure. It may seem like the value in local advertising is mainly for brick and mortar stores. But even if you don't have a physical public presence in your hometown, local advertising can pay off.
There are a lot of people who like to spend their money locally, whether it's for physical products or online services.
These aren't ranked in order of effectiveness, because, honestly, what's effective for a web hosting company and what's effective for a nail salon will likely be two very different things. But every business benefits by getting their name out there and increasing visibility, and that's what all of these tips are designed to do.
1. Develop Your Social Media Presence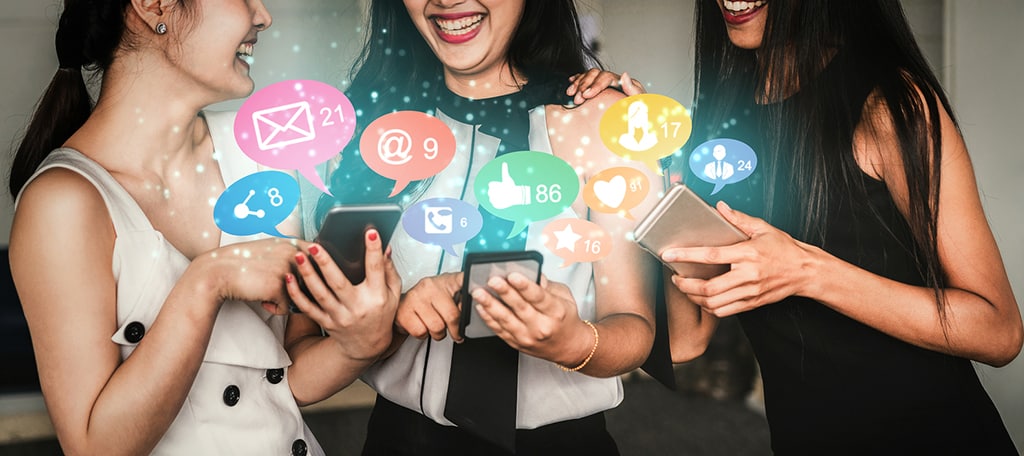 As social media took an increasingly prominent role in many people's lives, the expectation that companies and brands would be active and available on the various platforms also increased.
Now companies being involved with their customers on social media is a given, with some younger people hesitant to patronize a company that isn't available on social media.
A comprehensive social media presence is difficult to establish and maintain. So, many companies find it more effective to focus their energy on two or three platforms that provide them with the most feedback or success.
In order to find out what those two or three platforms may be for your company, you may have to do some experimenting. It takes time, but remember, social media systems are free advertising sites.
2. Twitter
When it comes to social media, a lot of companies start with Twitter.
That's understandable.
It's easy to use, you don't need visuals for every Tweet (though you should use images whenever you can), and with a potential audience of over 125 million, it's fertile ground for marketing.
One of the best things about Twitter is the platform seems to lend itself to repeat posts better than any other social media.
I once had a Twitter schedule for a company that repeated messages three times a day, every eight hours, and I never heard a complaint about reposting. We had a rotation of three or four messages during a given day, so if you looked at our timeline, it wasn't the same post time after time.
On the other hand, if I reposted something on Facebook, even if the posts were weeks apart, inevitably someone would make a negative comment. So if your business messages would benefit from repetition, Twitter may be your sweet spot.
3. Instagram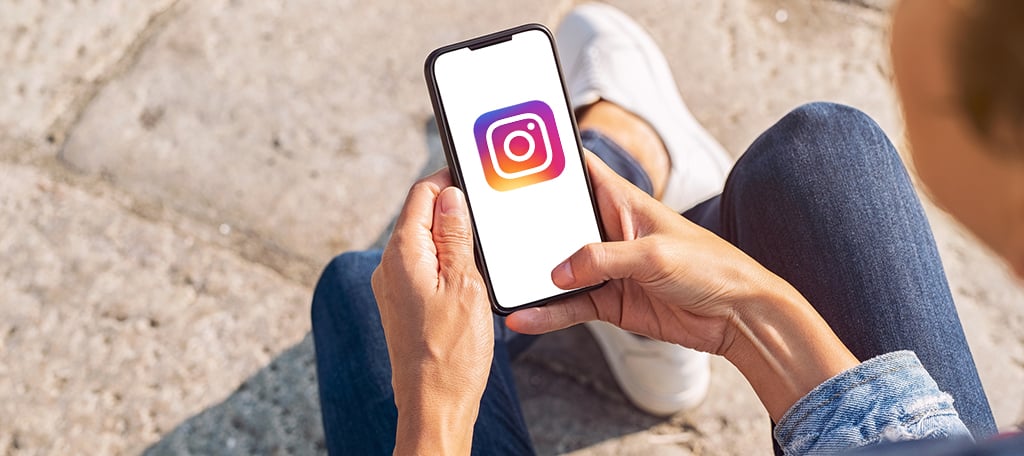 Instagram is the king (queen?) of the visual social media platforms. With half a billion users every day, you'd be hard-pressed to find a potentially more effective free advertising and marketing outlet for your business.
But it is a visual platform, so you have to find a way to come up with compelling images every day to get the most out of Instagram.
The same can be said about Pinterest, which I'll talk about in a minute.
4. YouTube
YouTube is another visual platform, of course. Video is a pretty specific niche for most businesses, though. Static images are much easier to pull off, so the static image platforms are best for most businesses.
But…people watch 5 billion videos on YouTube every day. Only 9% of U.S small businesses use YouTube, which is no doubt due to the difficulty most companies would have producing interesting videos.
But if you can do it, if your business lends itself to video, you've got a competitive advantage on YouTube, one that would be worthwhile to pursue.
5. Facebook Groups
If you're wondering how to get free advertising on Facebook, Groups are a good avenue to try. Organic reach for the typical Facebook page is pathetic, and it's one of the reasons I've tended to steer clear of Facebook as an effective promotional platform.
Facebook is primarily a paid advertising platform, and the only way to get your promotional posts in front of people is to pay Facebook to put them there.
Which isn't necessarily a bad thing. Facebook, despite its many flaws, is still the one place you can find the largest audience. But we're talking about free advertising here, which is why we're talking about participating in groups.
If you can find a group, or groups, that have frequent discussions relevant to your business or product, all the better. The point is to be visible and to contribute helpful information.
6. Facebook Cover Photo and Background
Add relevant text to your Facebook cover and background images. Most of you have already done this, but it's a little surprising how many companies have not.
You don't want to overwhelm the image with line after line of text – but one good line can work wonders. When you're creating your cover image, make sure you account for resizing and rescaling.
If you can still read your image text when the image is scaled down to thumbnail size, you're on the right track.
7. LinkedIn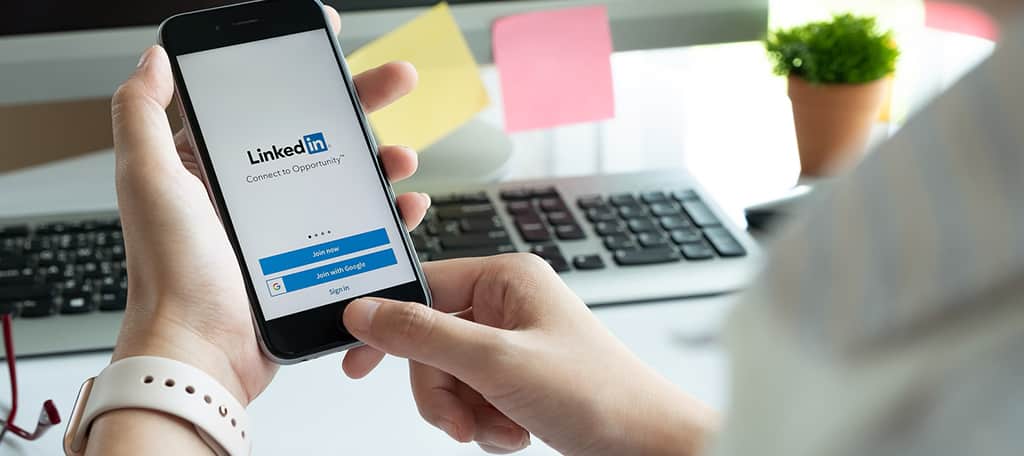 LinkedIn is popular among some businesses, but for others, not so much.
I always found LinkedIn to be a little meta for my taste. Meaning there are a lot of articles that are created by business people writing about business.
It's great if that's what you're looking for, and you can certainly learn from it. But as far as reaching customers or potential customers, LinkedIn is not going to be effective for most of us.
But, there's no denying the free advertising platform when connecting one business to another.
8. Pinterest
If your business is visually oriented, or you can think of a way to make it visually oriented, Pinterest can be an effective tool.
Even if your business isn't a riotous explosion of flowers and rainbows every day (and let's face it, few are), there are visual stories to be told.
Life around the office, conferences, a look inside your data center – things that may seem everyday and boring to you can be fascinating to those outside the company.
9. Reddit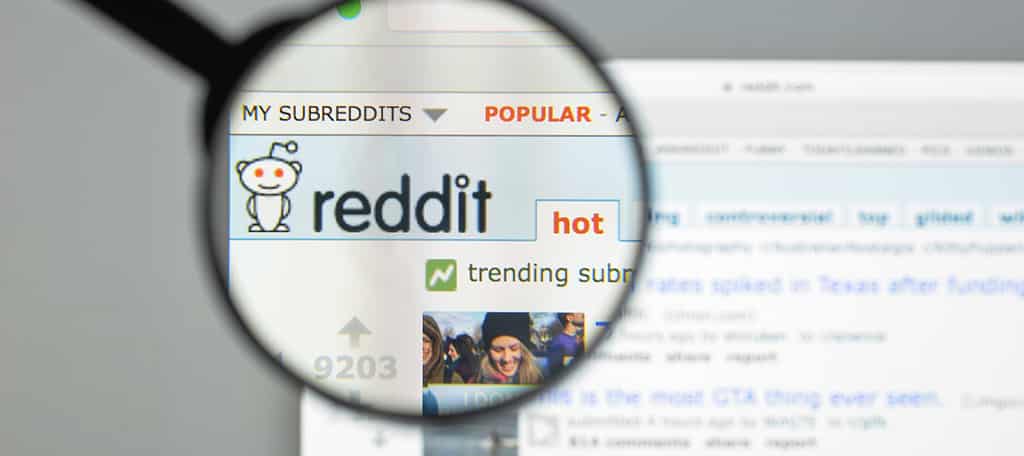 This is an often-overlooked resource, but it can be an effective one. You have to put in the time (more on that concept in a minute) to really make it pay off.
But if you can, the Reddit community is large and powerful. If they get behind what you're doing, there can be many positive benefits.
Of course, "large and powerful" can also work against you if the large and powerful group decides they don't like something you're doing. So I recommend Reddit reservedly, and only for those with an affinity for the community and, I suppose, a strong constitution.
10. Answer Questions on Quora
While you could argue that the overall quality of the answers on Quora has decreased, it is still a highly ranked site. And if you can give relevant answers to common questions about your industry, you can benefit from the high visibility.
You can't link to your site in every response you post (though you can work in your company name, as long as it is relevant), but you can add a link to your website to your profile.
11. Blogging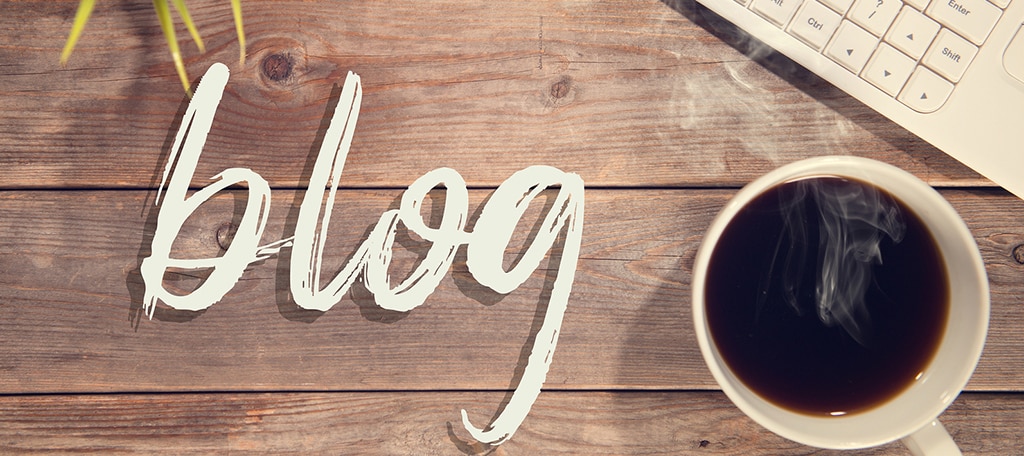 Maybe you already have a blog. You probably do. It's part of the launch plan for most business websites.
But how often do you post a new article? Are the articles you're posting effective? There's a right way to do a business blog. And when you follow that path, the results are often impressive.
Social media is great, but there's no substitute for long-form writing. It's the best way to communicate your philosophy and win converts to your product or business.
12. Create Infographics
Infographics can enhance your blog traffic. But even if you don't have a blog, you can use infographics in your social media posts, or even on your website.
Find someplace to use them! Infographics are one of the most sharable things a business can generate. Let me give you a personal example of the power of infographics.
A few years ago, I created (or I should say the graphic artist I worked with created) an infographic for a blog post about the fact that there were about to be a billion websites in the world.
The article was read about 15,000 times, a pretty average number for that blog. But the infographic was served a quarter of a million times. Sixteen times more people saw the infographic than read the article.
Even more, if you assume some people copied the image and served it from their own sites or social media.
13. Join the Conversation (for Real)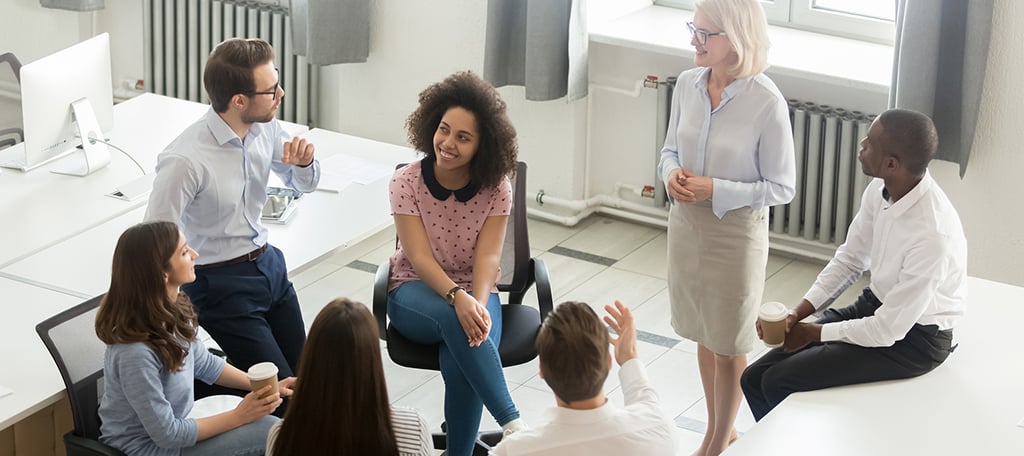 I talked about Facebook groups and Reddit. And there are a lot of sites where you can increase your company's visibility and accumulate new fans (i.e., potential customers).
But there's a caveat when you're working online communities. To be truly effective, you have to be truly involved.
You can't show up only when your industry or your brand specifically is mentioned. You have to be involved when there's no direct benefit to your business.
That's how you gain respect and legitimacy in online communities. It's difficult and time-consuming, and if you don't have a sincere interest in the group or community, it's probably not going to work.
But if you can find a community that interests you and is compelling and that you can contribute to, you've struck free advertising gold.
14. Comment on Blogs and Articles
This is more or less an offshoot of the previous tip, only without the commitment of time.
A comment from an industry expert can be valuable in any article or blog post. A comment from an industry expert that, in a low key way, steers the readers to the expert's website. Well, that's just the frosting on the cake, really.
Subtlety is your friend when it comes to these kinds of comments. Blatantly spammy comments will generally have a negative impact.
15. Make Guest Appearances on Relevant Blogs and Podcasts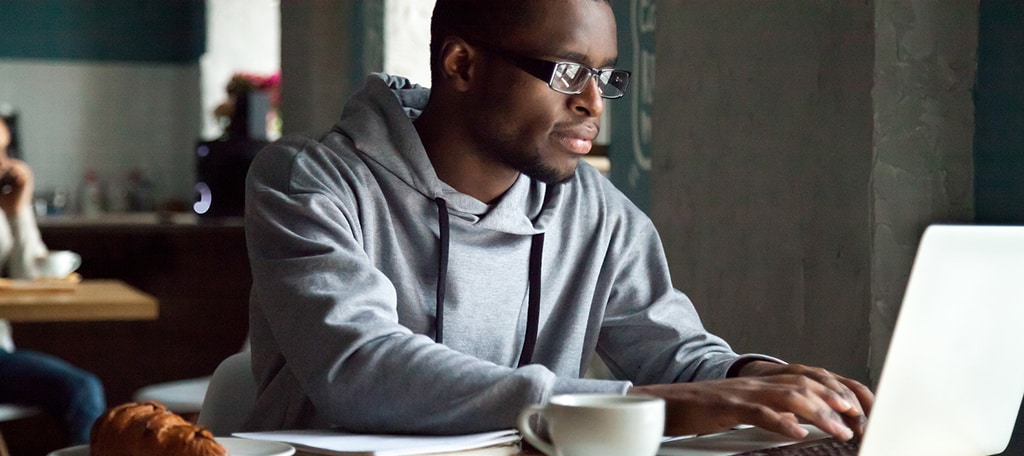 As someone who has managed dozens of blogs and a podcast, I can tell you that outside contributions would have been more than welcome.
If you approach most blogs or podcasts related to your business with an offer to write a guest post or appear as an interview guest, your odds of getting a "yes" answer are pretty high.
People are busy, and if they can add something to their world with less work required, they'll take it.
Volunteering to guest for others is not only free advertising, but it will also gain you a lot of new contacts that can be helpful in building your business, or even partnering with down the road (more on that in a minute).
16. Help A Reporter Out
This one has always been kind of a secret weapon of mine, but I'm going to share it with you. HARO provides journalists with a database of sources that they can use for stories.
The idea here is to sign up on the HARO site as a "source." You list your fields of expertise or knowledge, and twice a day, you receive an email with a list of upcoming articles for which journalists need a source or some expert information.
The upside to that kind of deal should be obvious. You get your name mentioned in the article or radio piece as an expert. And nine times out of 10, your company's name as well.
The downside is it takes up your time. Time to do the interviews (though they're usually not very long, 10 minutes or so), but mostly time to go through the list of opportunities twice a day and contact journalists.
But if you're just starting a business and trying everything you can to get the name out there, the time you spend on HARO will almost always pay off.
17. Hold a Workshop or Webinar
A Webinar is an online seminar, training, or information session. Attendees log in on their computers and watch your presentation. That presentation is usually someone speaking over a slideshow or live desktop video.
Attendees can't talk to the presenter, but they can usually type questions or comments. Webinars are a great way to introduce new features or products and teach customers how to make use of them.
While you can do webinars for free on some services, the features, the number of attendees, and time are limited.
That might work for a first or second attempt at a webinar, but if you want to put a professional-looking foot forward, it will cost from $50 to $60 a month from services like Zoom or GoToWebinar (they have a seven-day free trial).
The more attendees and features you need, the higher the prices, or course.
18. Speak at an Event
Almost every industry has conferences, meet-ups, or events of some kind. Look for local gatherings related to your field and contact the organizers to see if there are speaking opportunities available.
You don't have to work for months on a TED talk-level presentation. I once did a session at a code camp that was a Q&A, so I didn't really have to prepare anything in advance (which is not quite the same thing as being unprepared, but you get the drift).
Public speaking isn't for everyone. To put it mildly. In fact, most people fear speaking in public.
If it's not your idea of a good time, perhaps you have a partner or employee – or even an enthusiastic user – who is up to the task. Putting a representative from your company in front of potential customers is a very valuable tool.
Being able to speak to people and go into explanations or conversations is a great sales motivator.
19. Sponsor an Event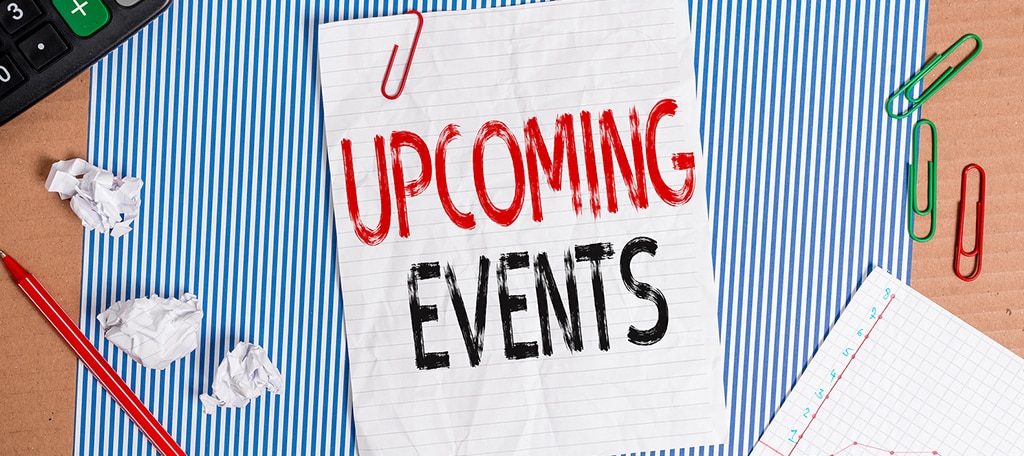 If you can't speak at a relevant conference, meet-up, or event, maybe you can sponsor one. This isn't free advertising, but since we talked about speaking at an event, I feel like I should add this.
Event sponsorship can get your company's name into an event, but in many cases, it also entitles you to set up a table or booth where you can speak to conference attendees one-on-one.
Not only is that a great way to get new customers, but it's also a great way to connect with existing consumers. They usually won't be shy about telling you where they think your service or product might fall short, so these can be very valuable conversations.
20. Form Partnerships With Other Businesses
If you are a web host, as we are here at GreenGeeks, there are natural partnership opportunities with a lot of different service providers who specialize in things that we aren't necessarily experts in.
And vice versa – they cannot provide website hosting with the expertise that we can. So there's a natural symbiotic relationship there than can benefit both of us, as well as our customers.
Whatever your industry or niche, there are likely similar opportunities for you. What do your customers need that you can't provide? Maybe you sell flowers, but you don't manufacture vases.
Connecting with other complementary businesses or services can expose you to a completely new customer pool.
21. Create Brochures, Flyers, or Postcards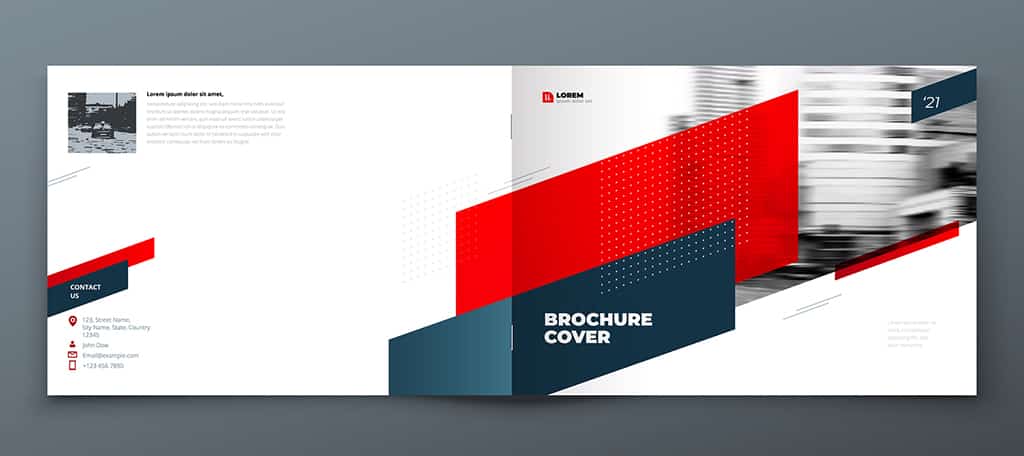 This may seem obvious for a brick and mortar store. Of course, you need printed material that customers or potential customers can walk away with.
But what about a business that is strictly online? If you make those public speaking appearances or set up a table at a conference, you'll need printed material. And a brochure is a great way to communicate more information than you can on one page of a website.
Never underestimate the power of a physical mailing!
A few years ago, a company I worked for introduced a new premium service. The VP of Marketing and myself hand wrote personalized thank you/welcome cards and put them into envelopes and mailed them to the first 100 or so new customers. We signed the card and had the CEO and CTO sign them as well.
You can imagine the impact those mailings had. They caught people's attention because they were completely unexpected. And the investment of time and money necessary to get that response (and lock in a great deal of customer loyalty) was very minimal.
22. Start an Email Newsletter
Email newsletters are still around because they are still an effective way to communicate with customers and sell products and services.
Until someone invents something better than the old school email newsletter, you can't afford to ignore them. Constant Contact and MailChimp are two of the leading email sending outfits, but only Mailchimp has a free tier (up to 2,000 recipients).
And if you build an email newsletter from your website, you can get away with free advertising as some systems are capable of mass mailing without the expense.
23. Issue Press Releases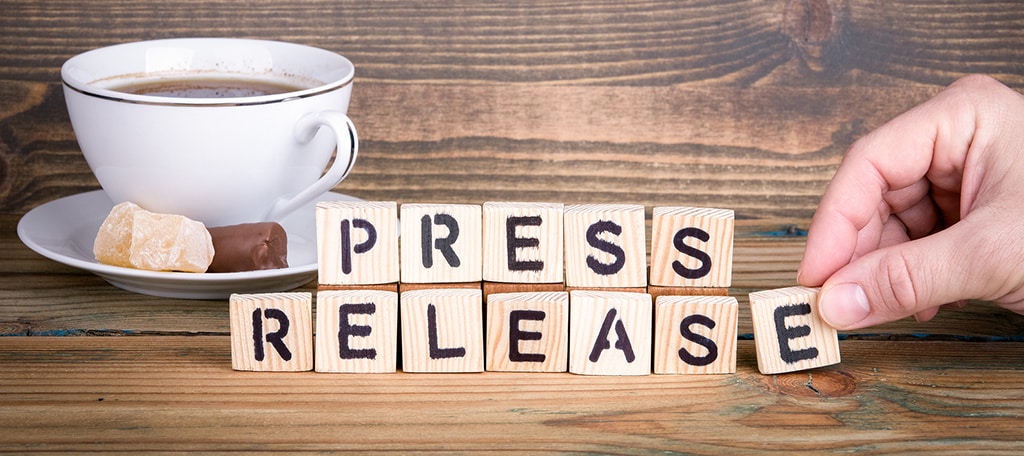 A press release can go a long way toward getting your message to relevant outlets. As a bonus, a lot of them will more or less print the release verbatim, which allows you to essentially write your own articles on those sites.
One of the benefits of a press release is you can be a one-person shop and write a press release that gets picked up by as many outlets as a release from a much larger, more well-known company.
It's really a level playing field.
There is a traditional format for writing a press release, and you don't want to veer too far from it. Unfortunately, there aren't a lot of free options for issuing press releases that provide much value.
You might try pr.com to get a feel for issuing press releases, and eventually move on to a paid service if you find that these systems work for you.
24. SEO
If there's one thing on this list that you take to heart, I hope it's website SEO.
Nothing will do more to benefit your business than improving your ranking in search results. And it can all be done at no cost other than your time.
Though if you want to be effective at SEO, the time investment can be significant. But again, it's the best investment you can make in any company, new or old.
Start with some articles that cover the basics as well as some valuable intermediate tactics and advance from there. Even doing the basics will put you above competitors who don't do SEO (or do it wrong).
Improving your website's SEO is essentially free online marketing, take advantage of it!
25. Keep Your Website Updated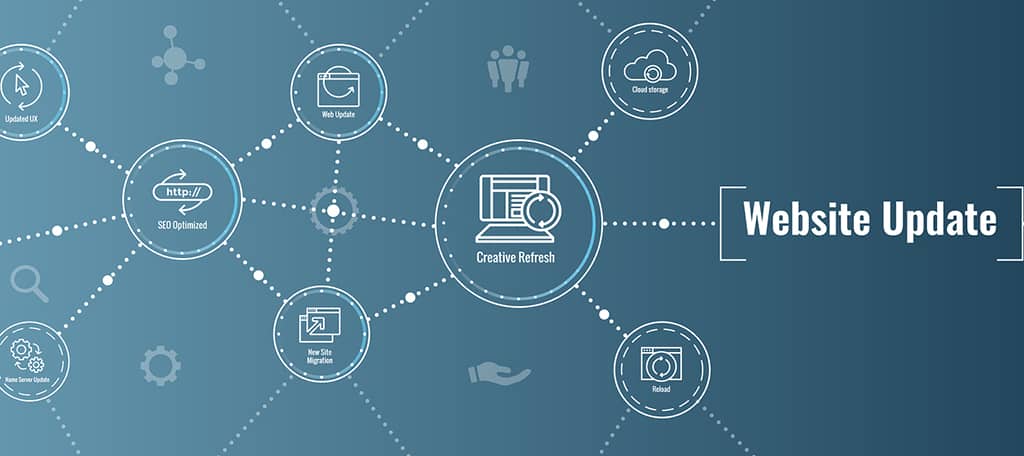 If you're on top of your SEO game, this one is easy, because you'll be updating your site often. But it's worth going over your site methodically from time to time to make sure all of the information you're presenting is up to date.
Operating hours, prices, policies, technologies, etc., all need attention. When you take an in-depth look at your site, you may be surprised just how much of the information you first published has changed.
And like I said a moment ago, it helps SEO. This is because Google puts emphasis on content that is regularly maintained.
26. Google My Business to Optimize for Local Search
To take advantage of free advertising on Google, look no further than Google My Business. You set up a business profile on Google My Business, and it integrates your website with Google Search and Maps.
This can provide enhanced search results (including a large piece of real estate on the right side of the screen for desktop browsers) when someone specifically searches for your business.
There's a lot to cover in Google My Business, so I can't pretend to get you started here in a few sentences. But when you sign up, they'll walk you through the basics and get you going. And since it's Google, there's plenty of documentation to help you get the most out of the service.
It's worth the effort, even if your focus is not local search.
27. Bing Places for Business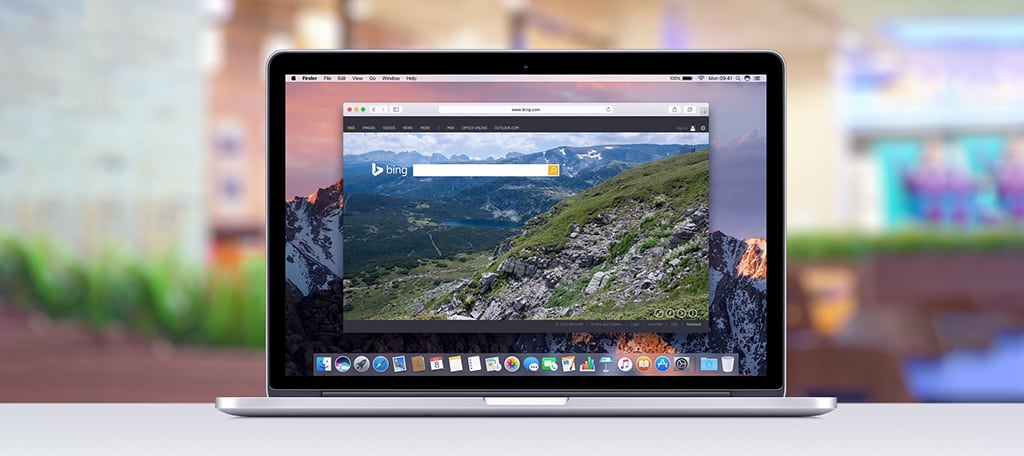 Ever heard of Bing? It's also a search engine. I'm kidding, of course (kind of), but you could be forgiven for forgetting about Bing since most of your advertising efforts probably revolve around Google.
You may not want to commit the same resources to Bing that you do to Google, but it isn't wise to ignore Bing. This engine "powers" search for some large properties such as Yahoo, AOL, and Microsoft Windows. So its overall reach is about one-third of all web searches.
Nothing to sneeze at there. And like Google My Business, Bing Places is free advertising for your business.
You sign up for Bing Places for Business similar to signing up for Google My Business. There are many other similarities in the services, so if you've set up your Google business site, there shouldn't be too many surprises over at Bing.
28. Yelp
You've heard of a double-edged sword? Yelp is that sword.
For some reason, dissatisfied customers can be particularly vicious on Yelp. It's also been used as a weapon to harm businesses that run afoul of one internet mob or another. Yelp itself has been accused of sabotaging businesses that refuse to pay for advertising with them.
If that's the reality, why would anyone in their right mind even bother with Yelp? Well, they bother because Yelp is still the first place a lot of people look when they want information about a company.
It may not be worth investing a lot of time into Yelp. But if there's already a listing for your business, you probably shouldn't ignore it.
29. Encourage Happy Customers to Give Online Reviews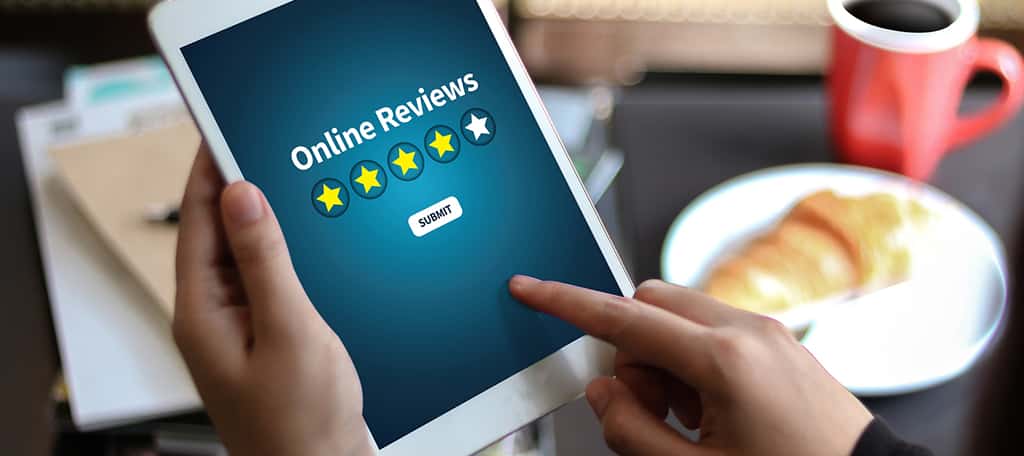 Yelp aside, there are places where you want to send your customers to leave reviews. Google My Business and TrustPilot being among the best.
You don't have to have a TrustPilot account for customers to leave reviews (you will need to set up an account if you want to respond). You have to set up your business profile with Google My Business if you want to gather reviews there.
It can be a bit of an uphill climb to get happy customers to leave reviews (unhappy customers rarely need any encouragement). So, you should concentrate your efforts on one review outlet.
If you're doing well on Google, send everyone to Google. If you're doing well on another review site, send your customers there.
I don't mean to propel these tips into a Google-fest. However, if you set up a business profile there, people are going to review you there, whether you ask them to or not. So it may not be a bad idea to focus your review gathering efforts on Google.
30. Enter Your Business in Awards Competitions
Winning awards can be a real feather in your cap. And most of the time you can't win them if you don't throw your own hat in the ring. You may not even be aware of awards that you're eligible for.
Google "awards and competitions [your industry]," and you may be surprised. I mentioned a mythical flower shop earlier, and as it turns out, a quick search lead me to The Society of American Florists, and guess what? They give out awards.
We spent years amassing awards at a previous company I was with, and we used a photograph of our large wall of awards in our social media profiles and on our website.
It looked impressive.
Many of the awards were impressive, #1-in-our-industry kinds of things. But just as many of the awards were the equivalent of little league participation trophies. But you know what? They looked just as good up there on the wall.
31. Repurpose Your Content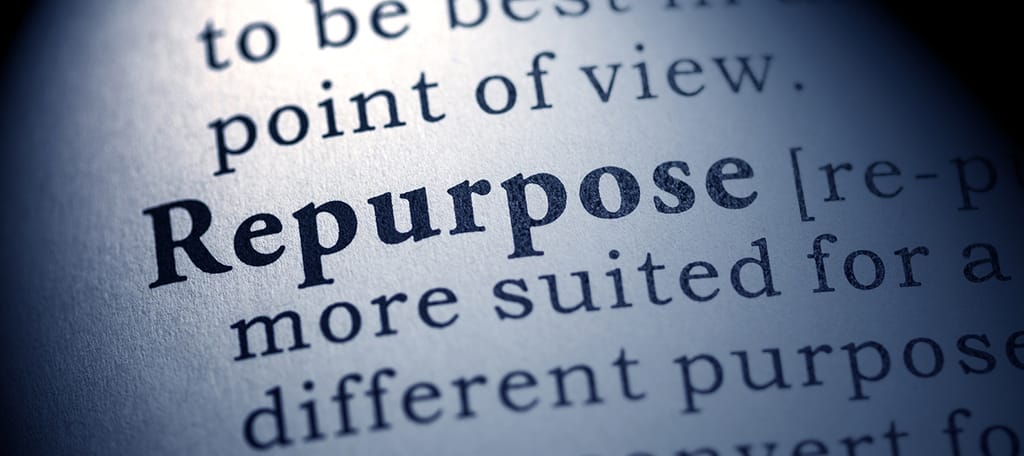 You've already spent time creating valuable, interesting content related to your business, but it doesn't have to end there.
If you have a number of blog posts on a certain subject, they can be turned into a book. A number of research articles can be turned into a whitepaper. Observations and statistics you've gathered can be turned into infographics. Support responses can become a webinar.
Look at the resources you already have and think about how they could be repackaged and reused.
32. Paid Advertising (for Free)
Free advertising on Google? Yes, you can get it. Google Ads often has coupons and free trials available, as does Microsoft's Bing.
These trials and credits won't be enough to mount a serious advertising campaign. But if you've never seen the inside of the various ad platforms, free trials are a great way to get your feet wet.
33. Do a Free Product Giveaway or Contest
This can be a no-cost way to gather addresses for an email list if you're giving away a product of a service that you make or provide. Where giveaways are concerned, it's better to stick with your own product in any event.
You won't get as many entries as you would if you were giving away an iPad or a Tesla, but then you also won't get thousands of email addresses of people with zero interest in your product.
Giveaways are also a good way to get your company-branded swag (if you have any) out into the world. Grand prize for a giveaway can be a valuable product or service, but you can have a large number of second prizes: branded t-shirts, caps, Slinkys – whatever you've got handy.
Two Words: Hash. Tags.
Okay, "hashtags" is one word, but writing catchy subheadings is a way to keep a reader's attention. 😉
A lot of the tips I've presented involve social media. No surprise there.
The key to expanding your reach on any social media platform is hashtags. You know what hashtags are, but for those who don't, they are these: #. They function as #keywords on social media platforms.
They are search terms when you get right down to it. If someone is searching for pictures of the Grand Canyon on Instagram, the best way to find them is to look at posts with the #grandcanyon hashtag.
Without hashtags, you're only communicating with people who intentionally seek you out. But the use of hashtags pulls new people in. People who may have never heard of you until they found your post in a hashtag search.
Never make a post without at least one hashtag. Use as many hashtags as you can, but make sure they are relevant. A two-sentence post with 50 hashtags below it comes across as spammy.
Marketing Is Part Science, Part Dark Arts
There is a lot of finesse involved in good social media or blog marketing. You have to be able to balance the selling with the socializing.
Both are necessary if your efforts are to be successful. We're talking about ways to find free advertising, but the reality is it's only "free" in cost, not in effort and time.
But the better you get at managing and working free advertising platforms, the less time it will take out of your day overall. And you can look at it this way – when you're successful enough to hire a marketing team, these things won't take any time out of your day.
Just make sure you properly train them in the ways of the dark art.
Connect, Connect, Connect
Social media, websites, really all forms of advertising, are attempts to make connections. If you start every day with the sincere desire to connect with your customers, you're already more than halfway to success.