If you are a website owner, then you probably know that you can monetize your website. If you are a WordPress website owner, then the best way to do this is through the use of an ad plugin. Let's dig into this a little more and talk about how you can easily manage ad campaigns.
Why You Should Monetize Using an Ad Plugin
Truth be told, there are several really great ways to monetize a website. Between affiliate links, sponsored posts, and private advertisements, you can make a solid income from a website. Again, this has to be done right and won't happen overnight, but it can be done.
Using something like a WordPress banner ad plugin can not only help you track and display ads properly, but it can also help with proper monetization processes.
What does this mean? A good example of a monetization process is figuring out whether or not your ads are displaying properly on mobile devices. Optimizing ads for mobile is more important than ever.
As a matter of fact, according to a study done by WordStream, mobile-friendly ads have a 40% higher CTR (click-through rate) than desktop ads. In this particular case, proper banner management is key. Click through rates are very important, as this is where most sites make the bulk of their money.
That being said, monetizing properly for desktop and other mobile and responsive screens is still very important. An ad plugin can help you do all of this more easily.
Is it Difficult to Monetize and Track Ads?
While the above methods are all solid ways to generate income, we wanted to focus on actual advertising management through the use of ad networks that are available. Most blogs and larger traffic sites rely solely on advertising as a primary source of income.
A consistent problem that a lot of website owners face is that using ads from Adsense is one thing, but monetizing them properly and tracking them can be difficult to maintain.
If you have been around WordPress websites for a while, you know that ad display and management has not always been as easy as it is now.
Furthermore, trying to figure out Adsense code, where it goes, how to place it, and then properly track it, can be a real nightmare for many. We haven't even started to talk about banners yet. Have you tried keeping track of all the banners you sell on your site? It can be tough, to say the least.
Then you also have to deal with ad sizes, ad placement, and then, of course, figuring out and tracking clicks on private ads.
That's the bad news. The good news is that this can all be remedied fairly easily by using one of the great WordPress advertising plugins we are going to talk about below.
Let's talk about exactly what an ad plugin does for you, and then I will show you some of the best ones available for you to use on your WordPress website.
What is a WordPress Ad Manager?
WordPress plugins are perhaps one of the best things available to people today. They provide the ability to accomplish things on a website that would have otherwise needed to be done by a developer.
A WordPress ad manager plugin will allow you to quickly and easily insert ads anywhere on your website that you want. This helps you optimize the ad, ad placement, and make the most use out of the advertising real estate you have available on your website.
When done right, this will show a significant boost in your website revenue. This is due to the fact that proper ad management and optimization are being followed when displaying ads on your website.
Most of these plugins will also include ad widgets. You can use these widgets to display ads in sidebars, pages, footers, headers, and any other widget area provided by your WordPress theme.
A good WordPress ad plugin is lightweight and easy to use. It will also perform a lot of the following functions when used correctly:
Manage Ads
Display Locations
Sell Ad Spots
Track Impressions
Track Statistics
In this article, I am going to go over 9 of the top WordPress ad plugins available today. All of these should help you make more money on your website, as well as make ad management and optimization much easier.
Let's take a look at some of the best ones available.
9 Top WordPress Ad Plugins
The list below is what I consider the 9 best available tools. That being said, they are not in a particular order, as I think the one you choose may be directly tied to your setup, your budget, and what all you need them to do.
Remember, some of these are paid and some are free. All of them will help you boost your website income.
1. Ads Pro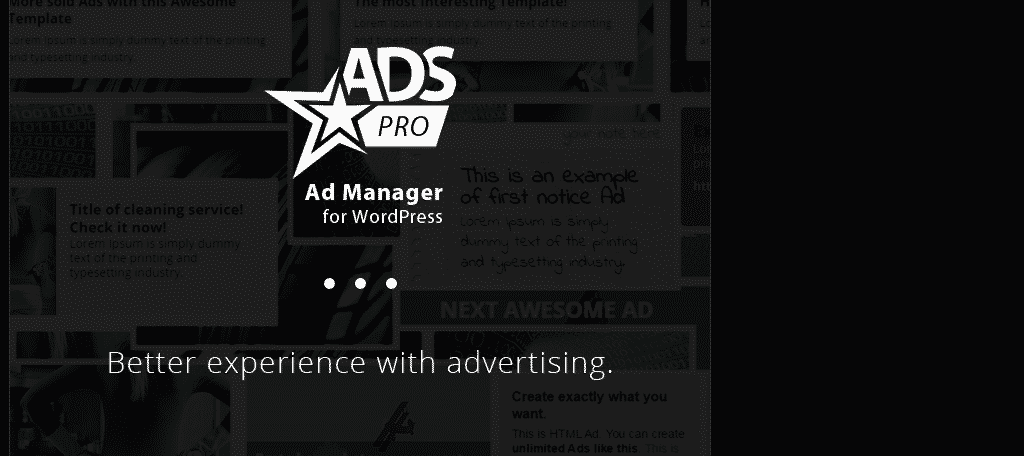 Ads Pro has been voted the "Best WordPress Advertising Manager" from 2016 – 2020. It is hard to argue with this, as the results and the plugin speak for themselves. The plugin helps you easily manage, sell, and display all of the advertising space you have available on your WordPress website.
It supports both a template layout and a grid layout, allowing you to be fully customizable and responsive on any theme. Maybe the best thing about this plugin is that it is 100 percent free from Ad Blocker.
That is a huge deal these days.
The plugin includes things like geographical targeting, categories, tags, hooks, and the ability to display ads in more than 20 different ways with the use of its built-in responsive and user-friendly templates.
2. Advanced Ads
Advanced Ads is also considered one of the best ad plugins available today. There is a ton of functionality built into the plugin. Some of the best features include:
The ability to create and display unlimited ad units.
Ad rotation.
Schedule ads.
Set expiration dates.
Target ads.
Inject ads in posts and pages without code.
Sell ads from your site automatically.
These are just a few of the things that Advanced ads offers in the plugin interface. Add to the above the fact that you can add and test ads, and that it is a Google Adsense partner, and you have an ad plugin that shines. Give it a test drive and see how you like it.
3. Ultimate Ads Manager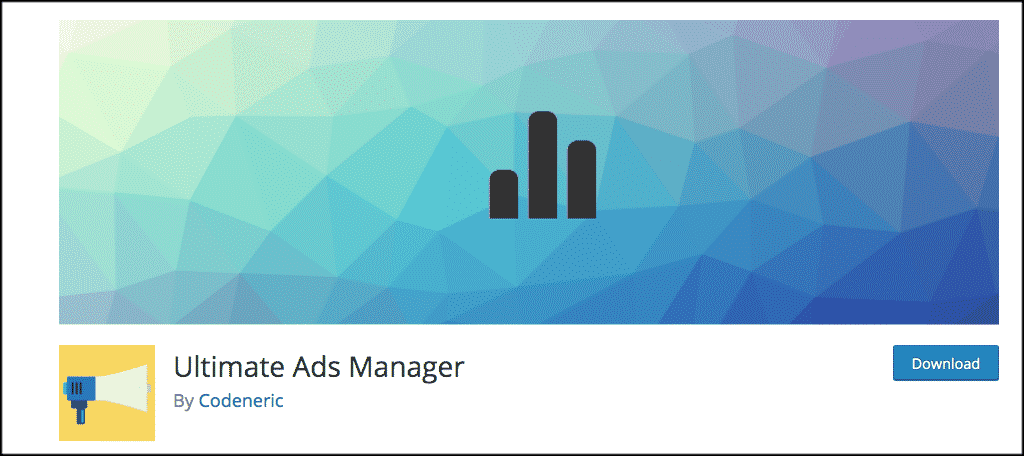 Ultimate Ads Manager is another solid ad plugin that will give you the ability to create, manage, automate, and display advertisements. You will be able to do this using a widget or a shortcode and it can be done anywhere on your website or page.
The WordPress ad manager plugin also integrates perfectly with all of the most popular page builders and plugins out there today. This includes Elementor, arguable the most popular WordPress page builder out today.
The plugin is lightweight, user friendly, and responsive. It is also mobile-friendly, easy to use, and full of shortcodes that are supported by Google Analytics. UAM gives you everything you need to optimize and manage all of your ads and advertising campaigns.
4. Ad Inserter
Ad Inserter is actually another one of the free ad plugin options on this list. We wanted to provide you with some free options because every website owner is different in what they need.
The Ad Inserter plugin has tons of advanced advertising features, ad code options, and display positions available. It supports several ads including:
Google AdSense
Google Ad Manager
DFP – DoubleClick for publishers
Amazon Native Shopping Ads
Rotating Banners
It also tracks code and click-throughs anywhere on the page. While it is not the most advanced ad plugin on this list, it is free to use and has a ton of capability. Check it out, especially if you are beginning your ad campaigns.
5. AdRotate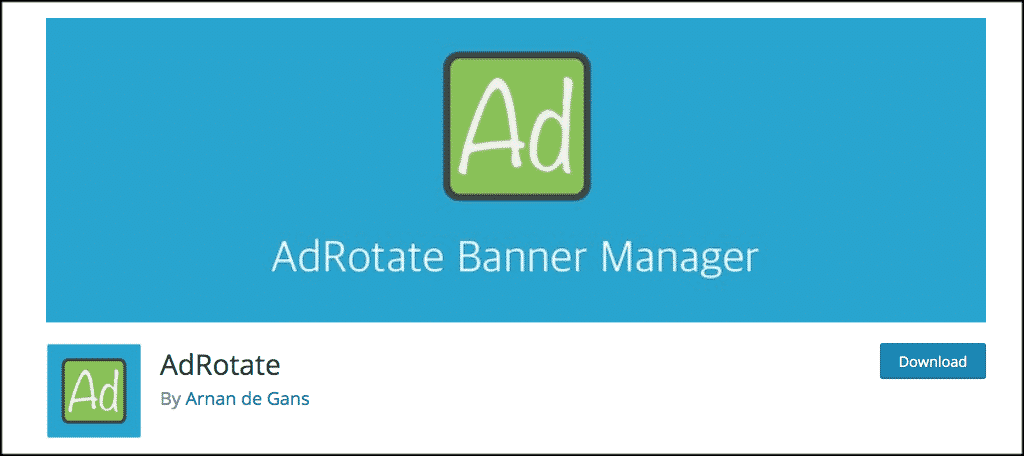 AdRotate gives users the ability to easily place advertisement banners anywhere on a website while being able to control everything right from the back end WordPress admin dashboard.
Create all of your advertisement using HTML or JavaScript. The ad plugin also gives you the ability to serve up ads from all of the major ad networks including:
Blind Ferret
Yahoo! Adverts
DFP
Google AdSense
Google Ad Manager
Bing Ads
Amazon Affiliates
Chitika
Doubleclick
JuiceAd
Taking it a step further, AdRotate also works with affiliate links. Plugin setup is simple and easy and you will be able to track all of your ad banners from the start.
6. WP-Insert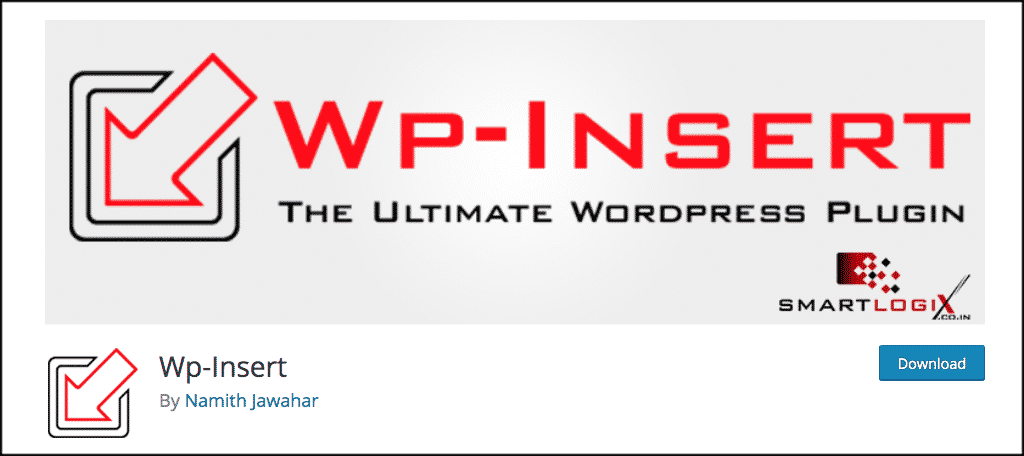 The WP- Insert ad management plugin for WordPress is another one of the best ad plugins out there. It is powerful, easy to use and is optimized for Google Adsense.
A few of the standout functions of this plugin include Gutenberg support and WooCommerce aware. Many of the other ad plugins on this list also have these functions, but with this one, you know that ads you create, display, and track, will work with Gutenberg blocks and show perfectly on all WooCommerce product pages.
With geo-targeting and video intelligence built-in, WP-Insert is definitely an ad management plugin you will want to take for a test drive.
7. Adning
Adning (formerly known as WP Pro Advertising System) is a simple yet powerful ad plugin that focuses on easy banner management for WordPress website owners. The plugin is ready out of the box and comes bundled with a ton of features.
In just minutes, you can easily create, display, and manage all of your ads in one place. Perform ad rotation based on your settings, ad targeting, and gain access to special Google Adsense Support.
Adning also gives users the option of creating floating content, popups, and different types of notification bars. Finally, it includes AMP support and is genuinely an all-around solid ad plugin that you can use to manage all of your advertising in WordPress.
8. WP In Post Ads
The WP In Post Ads plugin is considered an ultimate ad management plugin for people wanting to display and track ads in WordPress posts. The plugin gives you the ability to easily:
Split Test Ads
Count Views
Reposition Ads
Show or Hide Ads After Specific Time
Customize Ads Per Post
With state of the art support and a plugin that is constantly updated and added to, this WordPress ad management plugin is one to take a look at if you are looking for ease of use and functionality.
WP Quads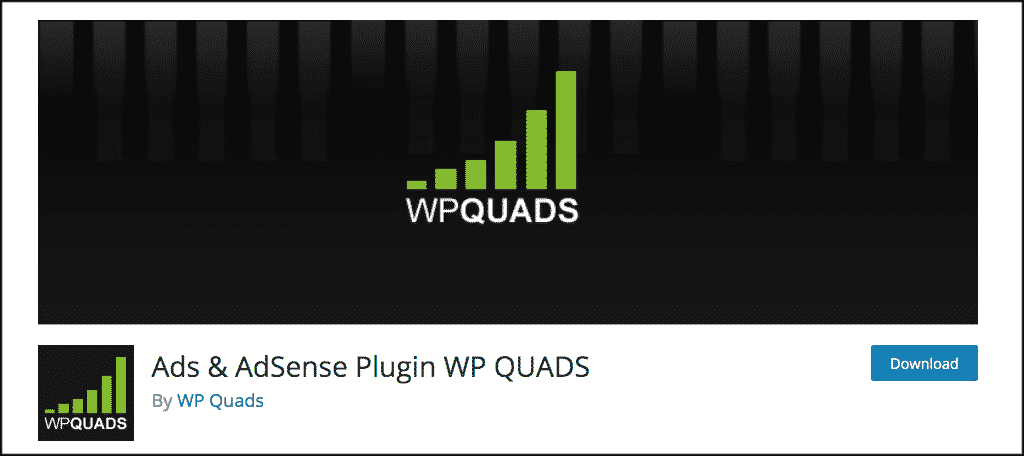 WP Quads is a free Google Adsense tracking plugin that also has a premium version if you need it. There was a wildly popular plugin called "Quick Adsense" that website owners used for years with amazing success rates. The WP Quads plugin basically took the place of that and is now installed on hundreds of thousands of websites.
The plugin is mobile-friendly and optimized and allows you to easily display and track ads within the WordPress admin dashboard. It is a little more basic than some of the plugins listed above, though.
That being said, it does have a powerful toolset and a lot of downloads because of the Quick Adsense transition. Give this one a shot if you are looking for simple management tracking.
Final Thoughts
Gone are the days of having to deal with ad code and figuring out where to put it on your website. Then, after you figure out where to put it, you have to figure out proper code for displaying in, aligning it, and showing it in the appropriate places on your site.
You can now easily manage all your ads by using one of the ad plugins listed above. Every one of them gives you a ton of options, functionality, and control. No longer will you have to deal with code and trying to figure everything out as you go.
Simply install and activate one of the ad plugins from above and you will be well on your way to professional ad management on your WordPress website.
Let me know if you think I missed a good WordPress ad management plugin. There are a lot of them out there, and I am interested to hear about which ones you are using.