Data loss is a very unpleasant reality of the digital world. At one point or another, most (if not all) computer users will be affected and impacted to varying degrees. This is why it is a very good idea to have the right data recovery software available at your disposal.
Unnecessary stress can happen when you accidentally delete files. Face it, we have all done it, it isn't like it is hard to do. The simple wrong click of a button and boom, where did that important file go?
What is Data Recovery Software?
Data recovery software is a useful tool that can help you recover important files that you might have deleted by accident. This is especially important if you have not backed up the files in question.
You can go even deeper with it and say that it is a specialized application that is used to recover deleted files from digital storage devices.
The software works on different types of devices and can restore files and folders that were thought to be permanently deleted. This means if your Mac or Windows trashcan has been emptied, the best data recovery software can help you recover the files.
There are several very high-quality data recovery software packages available today. The trick is knowing where to look, what to look for, and figuring out which package is right for you.
Surprisingly enough, there is also solid free data recovery software that can be used to restore files. Let's take a look at some of the best data recovery software packages available today.
Best Data Recovery Software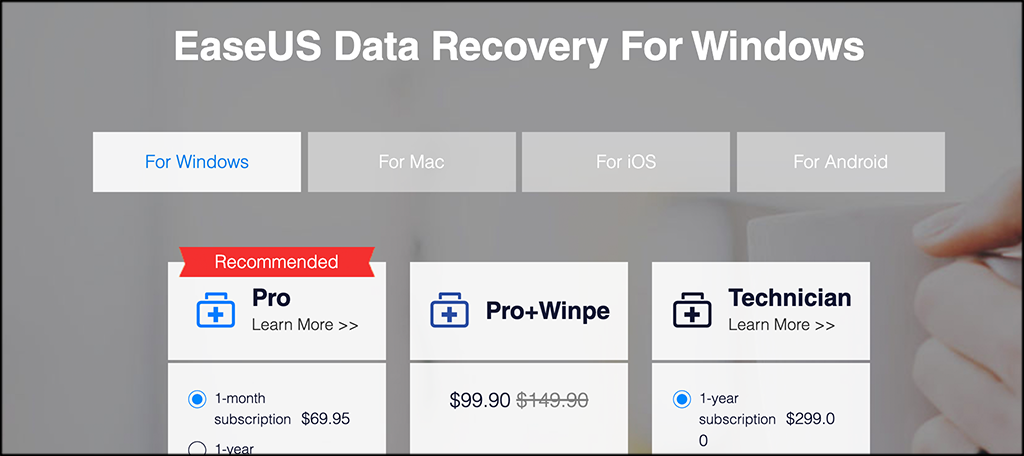 The title pretty much says it all. EaseUS is a wizard when it comes to data recovery. The product is easy to use, provides you with a step-by-step process, and has the ability to restore everything if needed from inadvertently-deleted partitions to virus-ruined files.
They have a full package that works on all systems. They are affordable and fairly priced, especially when you look at all you get. There are some more advanced data recovery software packages out there.
Pros
Fast deep-scan function
Advanced data recovery tool
Windows, Mac, iOS, and Android versions
Cons
A little expensive to upgrade
Not as many features as other providers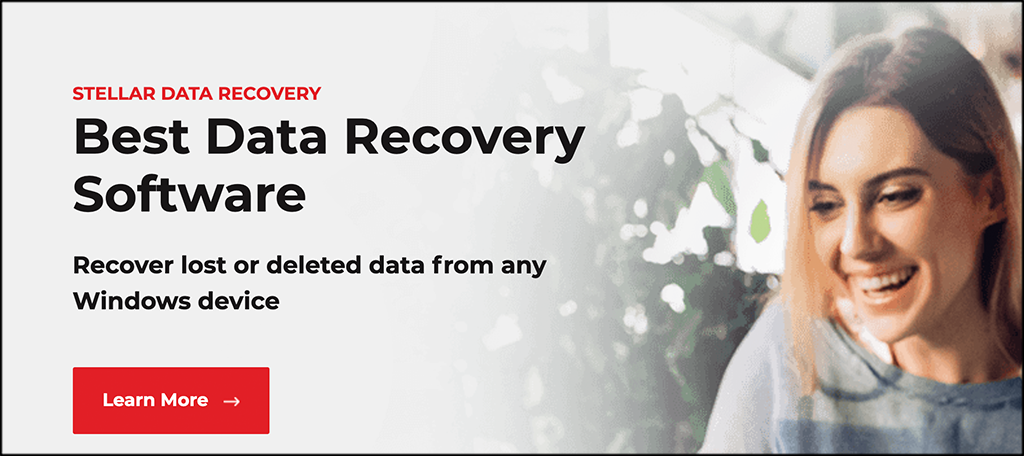 Another one of the best data recovery software packages out there is Stellar Data Recovery. This particular drive recovery software comes with a ton of scan options. What this means is that you can tailor the scan for the type of data loss that has occurred.
This saves you time, as it will show if you have deleted an important file right away. There are also built-in advanced search capabilities. This makes it fairly easy to look for, identify, and extract the most critical data.
Finally, another great feature that Stellar provides is its support for all file formats and drives. This means that this particular data recovery software package supports all file formats and drives.
The program will recover data from hard drives (internal and external), memory cards, flash drives, and optical media like CDs and DVDs.
As you can see, you really get all the things you need and more to put a solid recovery system in place for your data.
Pros
Recover data from any device
Quick and deep scan options
Advanced search capabilities
Cons
Pricier than other providers
Deep scans perform slowly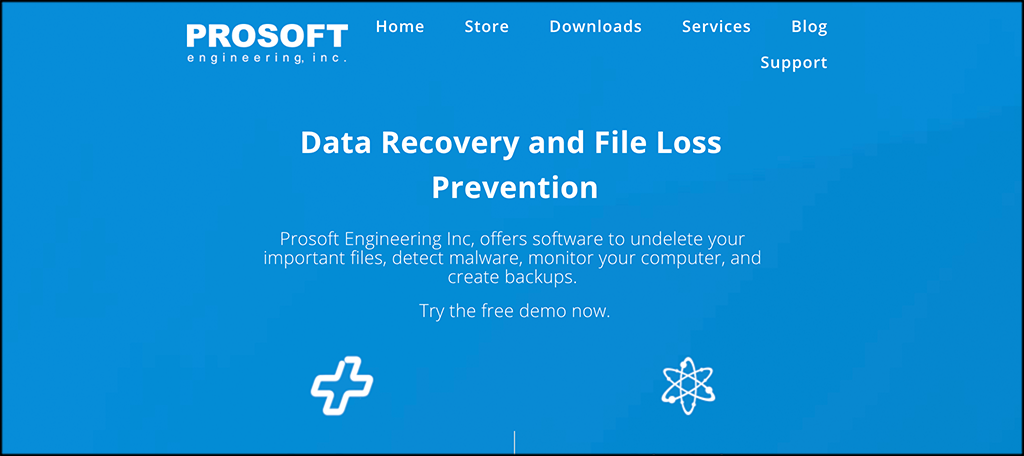 For raw data-recovery power, there may not be a better option than ProSoft Data Rescue. It comes with a ton of options, but it is definitely a little clunky when it comes to interface.
It is the perfect data recovery software program for someone who is technical and anyone else who is getting paid by the hour to recover files. That being said, it probably isn't the best option for individual users who are trying to recover a single file quickly and efficiently.
It comes with deep-scan options that perform extremely well and the included app also performs very well. If you are in the business of data recovery, then this is definitely software you want to take a look at.
Pros
High-powered file recovery
Fast scanning that is also efficient
Saves file scan data for later use
Cons
Interface is clunky and hard to use
Product is licensed to file drives only
If you are a Mac user with a traditional hard drive, then CleverFiles is the choice for you. At the very, least this program is worth a long, hard look. They provide one of the most advanced data recovery software programs around, which is why they make the list.
The CleverFiles data recovery tool can easily help you turn back the clock by scanning a desktop's hard drive, along with any external drives connected to it, to retrieve and reconstruct lost files. It can return results quickly and uses a set of advanced filters to help the process.
Not only does it allow you to verify recoverable data, but it also allows you to back up failing disks and recover protected data.
They do have a Windows version available if you want to look into that. However, it has a lot less when it comes to features.
All-in-all, the CleverFiles data recovery software is a solid choice that provides Mac users a lot of great recovery tools.
Pros
Excellent file recovery with signature support
Filtering tools are second to none
Data protection and iOS recovery
Affordable
Cons
Not useful for file recovery on solid-state drives
Windows version is less useful when it comes to features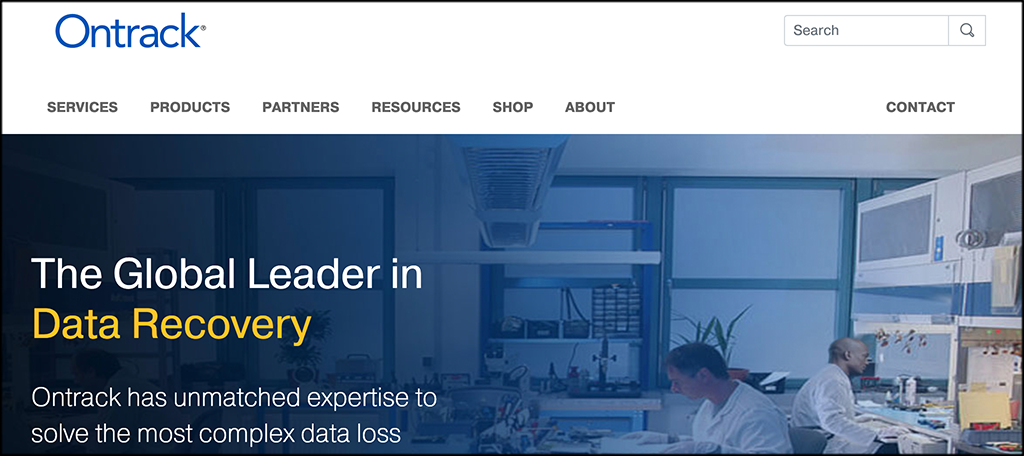 Ontrack EasyRecovery might be the most powerful, thorough, data recovery software that is on our list today. It is super fast and comes with a ton of options. The only really big drawback is the user interface, which can be very difficult to understand.
They are widely considered to be a powerhouse when it comes to the field of data recovery software. However, elegance is not really a part of this setup. The interface is difficult to figure out and use, as stated above.
That being said, once you learn how to use it, you will be able to recover more data than any other app can on this list.
Again, this may be a system that is suited more for a data recovery professional, instead of an individual user. Give it a look either way, as you will be amazed at the power of Ontrack.
Pros
Blazing fast, through data recovery
Technically advanced
Includes a secure delete feature
Mail-n disk recovery included for backups
Cons
The user-interface is hard to understand and learn
No built-in previewer
No option to create a disk image from a failing disk
More often referred to as DMDE, the product can be used to recover files from any type of storage media. If there is a complex case of data loss that needs to be handled correctly, then DM Disk Editor has tools that can get it done.
It comes bundled with several freeware components like a disk editor, partition manager, and a RAID constructor. It is a very powerful tool that is meant to be used by data recovery professionals.
Like other data recovery software on this list, the interface and learning how to use all of the features can prove difficult. However, once you get the hang of it, there are a few better options for recovering data.
Pros
Includes a hex editor to view recoverable files
Automated search feature
Advanced set of tools
Additional disk utilities
Cons
The user-interface is outdated and difficult to learn
No free data recovery options
Locating certain features can be difficult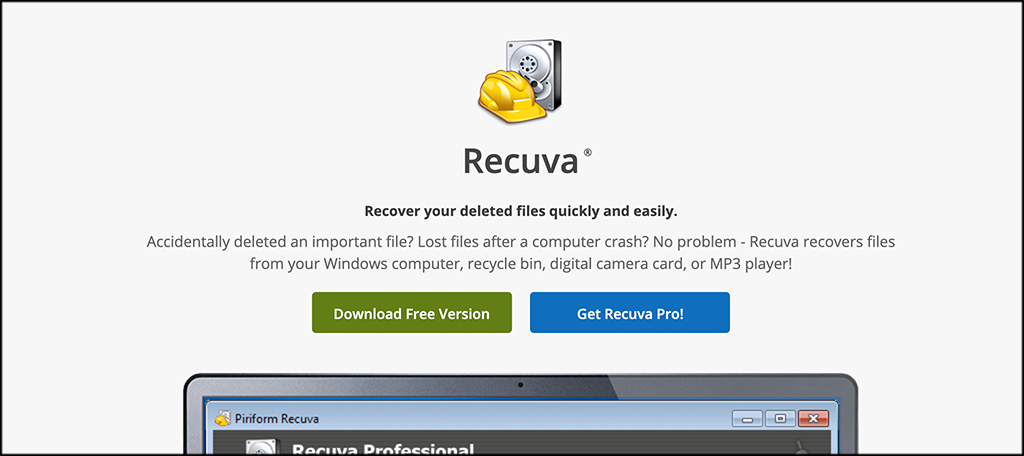 Recuva is a lightweight yet powerful free data recovery software program that is available for anyone to use. It has the ability to recover many different types of files from your hard drive, memory cards, and other storage devices.
The product does have a pro version, but it also provides users with a free version to use as well. Recuva also has a user-friendly interface that is refreshing simply because so many of the products on this list have tougher user interfaces to understand.
This is what sets it apart from others, and what makes it far and away the best free hard drive recovery software out there. You can use Recuva to recover lost photos, music files, and documents from a wide variety of storage devices.
These devices include external hard drives, memory cards, and USB sticks.
All-in-all, this free data recovery software is definitely worth a look, as it is very user-friendly and can provide you with several powerful recovery tool options.
Pros
Free version that has powerful recovery tools
Clear, easy-to-use interface
Preview screen
Deletes all files securely
Cons
Recovery performance of the free platform is not as good as the paid version
Does not work on Mac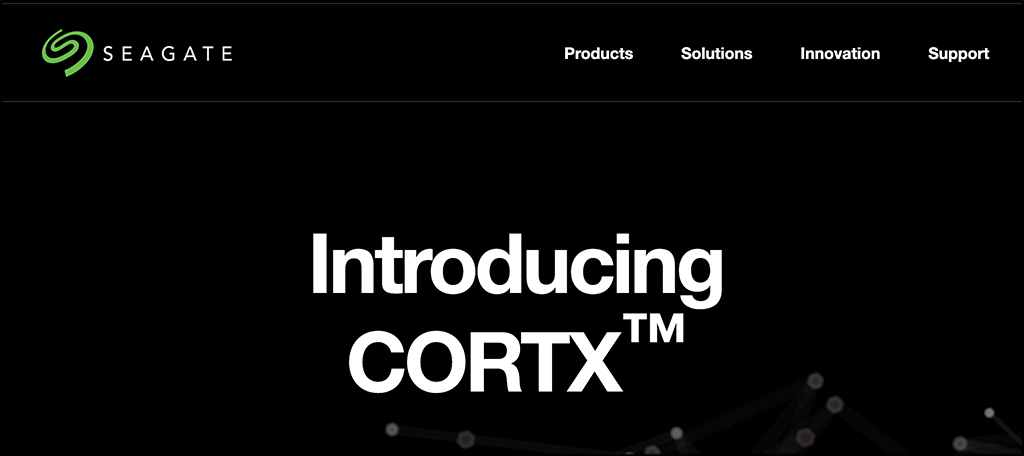 Rounding out our list of the best data recovery software programs is Seagate Premium Recovery Suite. They actually specialize in making high-quality hard disks. However, their data recovery software always performs very well and has a fantastic and easy-to-use interface.
The product comes with a license that does limit the number of times you can use it, but it is still a solid program for what it does. You will be able to use 1 license for 1 year and use it 24 times.
Scan a disk as often as you like, but each time you actually tell the program to recover one or more files, that counts as one of your 24 allowed uses. Don't confuse this, though. Whether you select 1 file 100 files to recover, that only counts as one recovery use toward your 24.
Give Seagate a look for something unique and different that does get the job done.
Pros
Free version that has powerful recovery tools
Clear, easy to use interface
Preview screen
Deletes all files securely
Cons
Recovery performance not as good as paid version
Does not work on Mac
What to Look for in Data Software Recovery Programs
There are several things you will want to look for when you decide to choose a data recovery software program. While a lot of the choices that are made involve personal taste and overall situation, there are still certain things to look for.
Here are some things to consider when looking for data recovery programs:
Security and Protection
Performance and Versatility
Speed
File Preview
User-Friendly
Reliability
Device and System Compatibility
Performance
Price
Reputation
Tech Support
Customer Support
If the software you are looking at for data recovery has most or all of these aspects, then you are probably in a pretty good position.
What if Your Software Doesn't Work?
There are certain cases where even the best data recovery software just can't get the job done for one reason or another. Maybe the storage device in question was damaged, or maybe there are other outlying factors that are keeping it from working.
If this is the case, you might have more success contacting a professional data recovery service. These services may have more powerful tools and techniques to use to help you get your lost files back. This is true even if these lost files are from a damaged drive.
Conclusion
Not all data loss recovery issues require a high-end, high-priced solution. That is why I made several different types of suggestions on this list above. Oftentimes, you can even get by with recovering a file using the native operating system features on your device.
However, when the time does come to choose a good data recovery software program, then the list above is a good jumping-off point. You can't go wrong with any of the software products on the list.
They will give you a starting point and allow you to look at features, compare prices, and even use a product for free or for a free trial period.
Good luck with your search!