We are living in the age of remote working. That could not be more clear, especially after the last couple of years. While more people continue to move to a remote work situation, it is important to understand how effective messaging apps can really be to your business.
The main goal of most instant messaging apps is to make things within the business run smoother and be more simplified. Real-time collaboration within these chat apps makes things much easier when everyone is working from different locations.
The best business messaging apps also provide a number of other tools within the platform. Some of the more popular ones include file-sharing capabilities, audio and video calls, and project management.
What Are Messaging Apps?
Sure, email is still great, but messaging apps take communication to an entirely new level by providing a set of dynamic tools that allow workers to engage with each other no matter where they are located.
This saves a lot of time by allowing real-time sharing of ideas, problem-solving, planning, strategy, and sharing. Since all of this is happening in one place, communication is up-to-date and constantly moving forward.
Instant messaging for business is no longer just for an elite pocket of big businesses. Now, businesses small, medium, and large are all getting in the act in an attempt to streamline the remote work process and allow it to run as smoothly as possible.
Best Business Messaging Apps
Slack recently went public. While they were already at the top of this list, they continue to offer one of the most robust and comprehensive business messaging apps around. Slack offers one-on-one in addition to a group chat ability.
Room moderators can create specific chat rooms for specific parts of a business. For example, the marketing department might have its own thread and the IT department will have its own thread, and so on and so forth.
Slack makes collaboration easier than most any other messaging system because of the other tools it offers. The platform gives the ability to organize multiple projects, teams, and other items using hashtags.
You can also easily share files by dragging and dropping them into the platform or via Google Drive, Dropbox, and other file-sharing services.
All-in-all, Slack is one of the very best business messaging apps around.
Features
Encrypted chats
Third-party integrations
Audio calls
Video Conferencing
Highly customizable
Tons of tools and options
File Synching
Edit other screens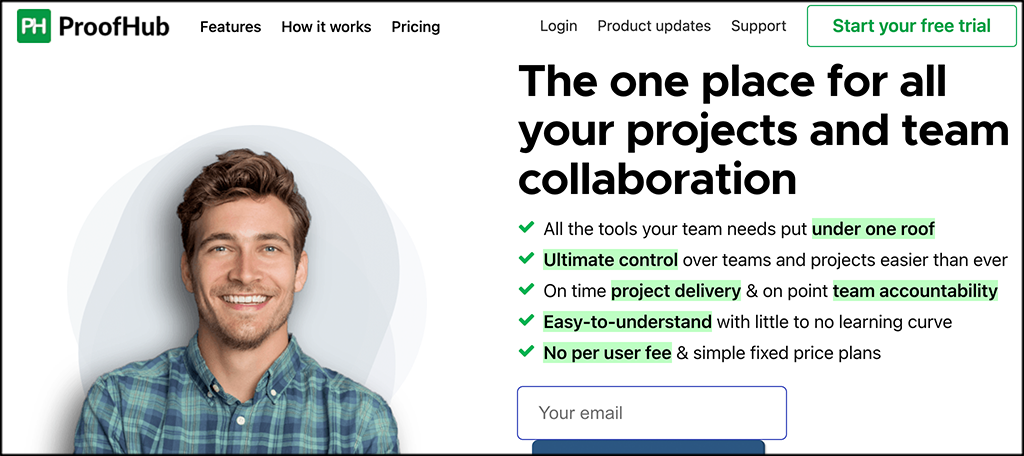 Another really great messaging app platform is ProofHub. It is built to give businesses ultimate control over all teams and projects. It is essentially team communication software that houses all project communications in one place.
Teams can communicate in an office setting, at home, or any remote workplace imaginable. With both group chat and one-on-one chat abilities, the platform really opens up and allows for streamlined communication on all levels.
You can create topics, brainstorm, collaborate, and get things done at a much faster clip. Keep all communication in-house and logged as well. ProofHub is a very solid choice, especially when it comes to chat.
Features
Unlimited projects
Unlimited users
Tons of storage space
Advanced features
Custom roles
White labeling
Custom workflows
Priority support
A name you are going to be pretty familiar with is next on our list. Microsoft Teams has been around for some time, and it is a solid system that delivers great results.
It provides a ton of features that can help businesses build, maintain, and communicate with remote workers.
Perhaps most importantly, it gives you the ability to tightly and easily integrate with all other Microsoft apps. If your team is run using a Microsoft shop, then this is a must-have.
Even if you are not running the business completely through Microsoft, this platform is an excellent messaging app choice. With chat, meetings, notes, you will definitely want to give it a look.
Features
Very customizable
Highly intuitive
Integrates with Microsoft Office
Third-party app integration
Automatically included with Office 356 business accounts
Video conferencing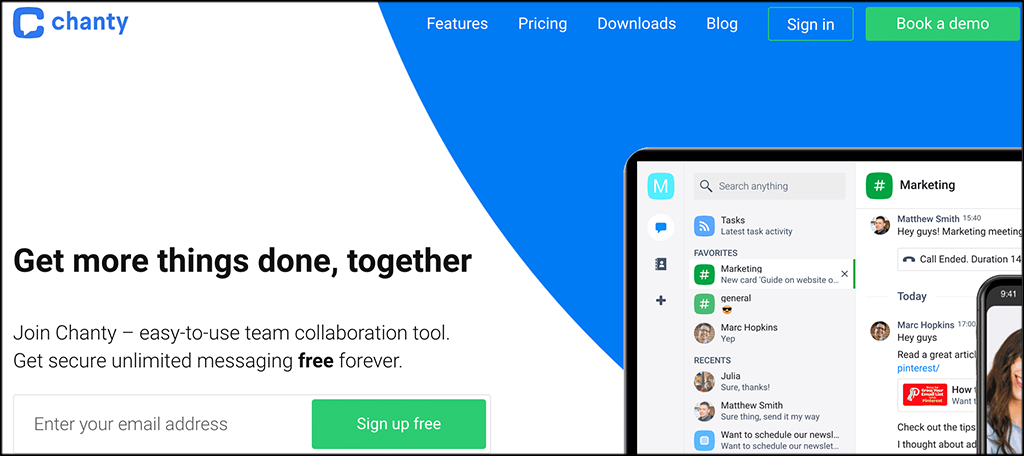 Chanty is a very intuitive, easy to use team messaging app that allows remote teams to communicate and collaborate more efficiently. Their aim is to bring everything together in one place, and they seem to have accomplished that goal.
Chat, audio, video, and screen sharing all combine to make communication easier.
Aside from the team messaging aspect, you will also have the ability to do some light project management. You can turn messages into tasks and there are available integrations with Google Drive, Trello, Dropbox, and Github.
Chanty also provides a tool called "Teambook." The allows users to see all of their messages, contacts, and tasks all in one place.
Features
Multiple communication styles
Unlimited messaging

Free plan keeps message history
Threaded messaging
Search option is simple
Free plan available
Boost communication in all business segments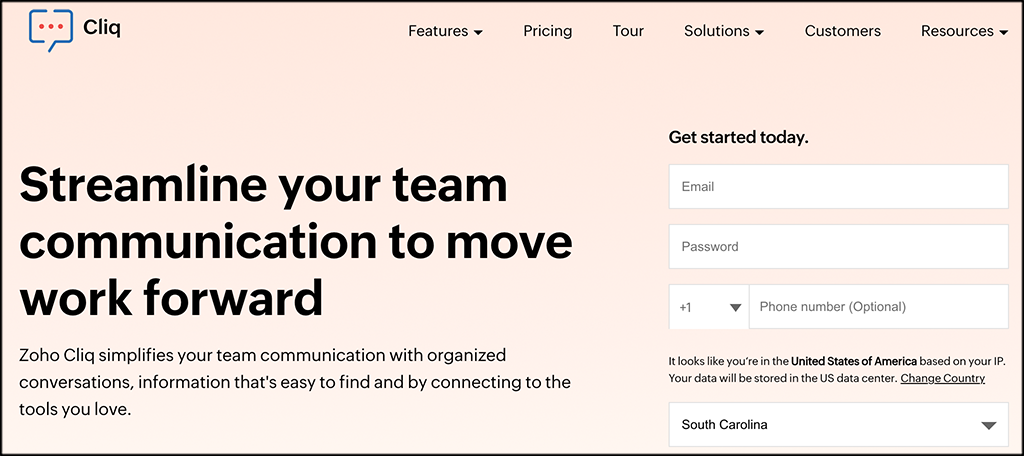 Another one of the best business messaging apps is also another familiar name. Zoho provides a suite of all sorts of business tools, and one of these happens to be Zoho Cliq.
The best thing about Zoho and all of their products is that they provide high quality, cloud-based software that won't set you back an arm and a leg when it comes to pricing.
Truth be told, the Zoho Cliq app borrows a lot of ideas from other messaging apps, and that's okay. It has taken these ideas, sped them up, and added a unique paneled layout so you can view multiple discussions at once.
While the platform does not come with all the bells and whistles of Slack or Microsoft Teams, it gives users enough to present a solid communication platform that can be integrated with other low-priced Zoho apps.
Features
Panel style layout design
Forking option to branch discussions
Very well priced
Show more than one chat
Do not disturb mode
Integrates with all other ZOHO apps seamlessly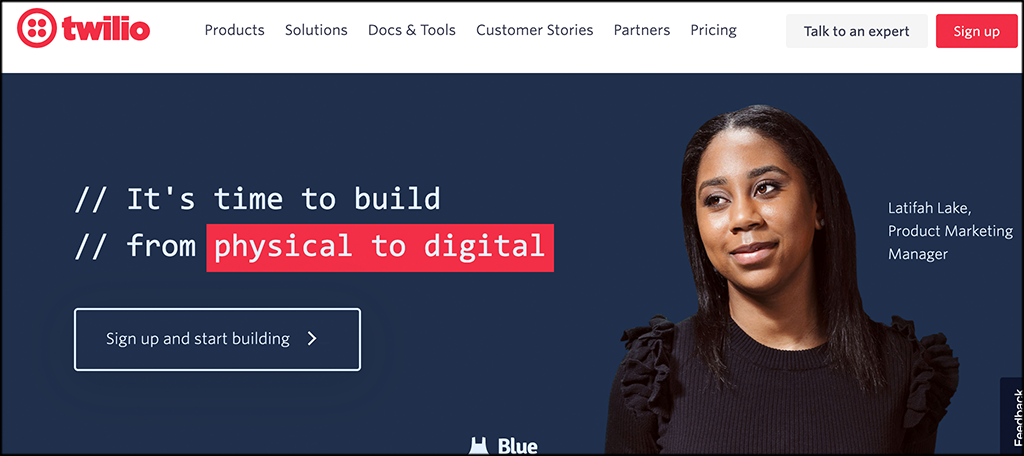 Twilio is a little different than any other app on our list today. Essentially, it is a blank canvas. The platform offers a number of APIs, allowing companies to build their own systems. You will be able to build things like SMS messaging and phone number redirection.
While Twilio is actually geared more toward developers, some of the biggest names around use it because of the freedom it gives to build your own thing from the ground up. Uber, Airbnb, and Netflix are a few that are worth mentioning.
However, just because it is aimed at developers does not mean that it can't be used by others. As a matter of fact, you can use services like Zapier, HubSpot, and Zoho CRM to connect to Twilio's API directly, negating the need for you to do any coding.
This is a more advanced platform to be sure. However, it can still be used for just about anything, including business messaging.
Features
CodeExchange (beta)
Connect multiple third=party apps
Pricing is per message

Use Slack or Google Spreadsheets to send and receive messages
Highly customizable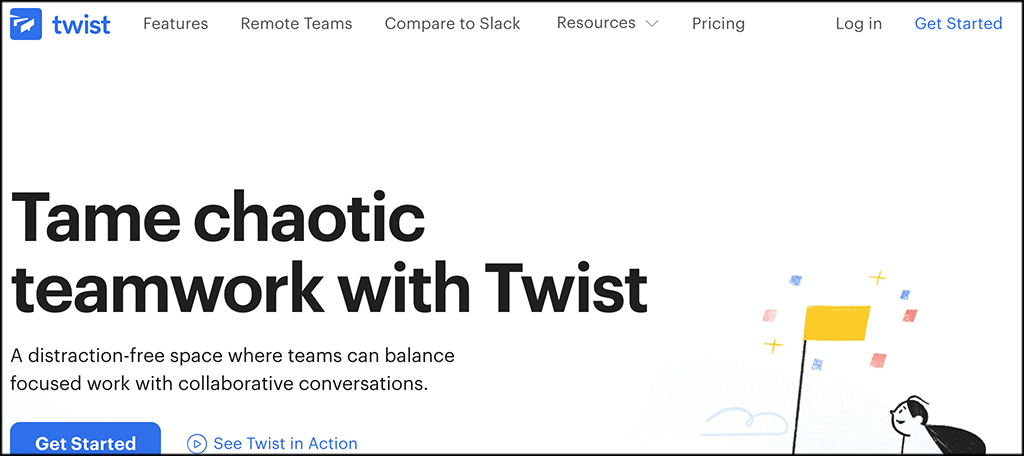 If you have ever been in an experience where team messaging has been stressful and all over the place, then Twist is for you. They take the concept of business messaging and add a calming filter to it. 
The app is perfect for teams that are spread across multiple locations and it also has a few standout features to look at. The app actually works more like email, at least visually.
Instead of team messages coming and going all over the place, Twist compartmentalizes conversations the same way emails do.
It doesn't have some of the features other messaging apps on this list have. For instance, there are no audio or video calls and integration is limited. However, if you are looking for something slower paced to replace email that keeps team communication going, then definitely check Twist out.
Features
Suited for distributed teams
Time-off feature
Excellent editing tools
Very well priced
Free account available
Yes, rounding out our list of the best business messaging apps is another familiar name. Google Hangouts is actually not a peer-to-peer messaging system anymore. It is now a pretty decent business messaging app provided by Google. 
Remember, many of you may mistake this for the old Google Hangouts chat app. However, the new version here provides you with business messaging along the same lines as Slack and Microsoft Teams.
It works like a lot of the other apps on this list and it does not make you purchase the e entire G Suite set of tools to use it, as you can purchase it as a one-off selection and go from there.
If you are looking for something that is good to start, give Google Hangouts a try.
Features
No need for threading
Conversations maintained visually
Tight integration with G Suite apps
Really good value
Benefits of Messaging Apps
As businesses far and wide continue to look for new and updated digital solutions, having a messaging app is no longer a "maybe." More often than not, it's a "must-have." Here are some very significant benefits of using the best business messaging apps.
Improved Communication
The title of this section pretty much says it all. Messaging apps offer a more streamlined way to communicate with one another. Since it is not always possible to be around each other anymore, a streamlined process of communication that allows ideas, documents, and videos to be shared is a must.
Streamlined Workflow
Even free instant messaging for business will offer a more streamlined workflow than nothing at all. A team communication tool like this for a business helps team members work more efficiently.
Whether it is straight messaging, virtual daily meetings, or sharing current tasks, the process is faster and feedback can be given right away.
More Employee Engagement
The main idea behind business messaging apps is to bring employees together and manage workflow more smoothly. However, these apps will also increase employee engagement by allowing them more room to move and operate with the platform.
Accountability
Internal communication is key with remote work. Accountability can be difficult sometimes if you are not able to communicate with remote workers. Messaging apps allow team members to update managers on their progress.
This usually has a positive effect on everyone involved, because clear responsibilities and timelines can be drawn out.
Project Management & Organization
Project management can only be done effectively if coordination is in-place. Without that, things fall apart fast. Team and business messaging apps allow for effective communication, planning, and organization.
This leads to more seamless project management.
Saves Time
Perhaps one of the most attractive features of using these app platforms is the ability to save time. Work and deadlines are essentially one and the same. The best business messaging apps cut down on the time it takes to actually get ahold of someone through text or even through online voice calls.
More time saved equals fewer expenses that are both unwanted and unwarranted.
Third-Party Integration
Integrations with other app services are simply a must. Most of the messaging apps above allow for easy integration into other platforms and apps. This allows you to more easily streamline the entire remote work business process.
Easy To Use
Last, but definitely not least, most messaging apps are easy to use. Undoubtedly, there are going to be some on your team that are less technically inclined than others. Luckily, messaging apps are fairly easy to learn and use while communicating effectively.
Conclusion
Face it, your business needs a messaging app. They are a collaboration tool that is simply a must-have when it comes to tracking and communicating with a remote workforce.
Integrating these with your other business tools allows for seamless managing and processes.
The messaging app you choose will be based on personal preferences and overall business needs. You can't go wrong with any of the ones mentioned above, though. Take a look at them, test them out, and decide for yourself what is best for your business.