One of the most attractive aspects of WordPress is the ability to create a unique website with rich features offered through plugins. Regardless of the purpose behind the site, these add-ons can be incredibly useful. From creating a basic blog to hosting your own real estate rental company, it's all about finding the right additions for your site. Here is a list of the top WordPress plugins that every user may find beneficial.
1. Jetpack
Many people will already have the Jetpack plugin installed with their WordPress core. This plugin comes with a series of modules that add a great deal of functionality to the site. From tracking visitors to image galleries, the odds are great that you'll find something in this plugin that is beneficial. Creating an account is free and it can also connect to your WordPress.com account, should you have one.
2. Yoast SEO

Yoast is one of the most common platforms to improve your search engine optimization. It's complete with social integration, analyzing your content and giving information about what can be changed to improve the rank of your webpages.
3. Google XML Sitemaps
Every developer who wants their site to show up in Google needs a sitemap. This plugin makes creating this file easy. Google XML Sitemaps gives you control over what webpages get indexed and how the popular search engine interacts with your site. Once the file has been created, you simply add the address to your Google Webmaster Tools and wait for the search engine to crawl your content.
4. Wordfence Security
When you need to protect the website, Wordfence Security may be the only plugin you'll need. It offers real-time blocking of attackers, login security systems, file scanning and much more. This system is also compatible with IPv6, the addressing system for network access, which provides greater control over denying access from certain users or sites.
5. AccessPress Social Share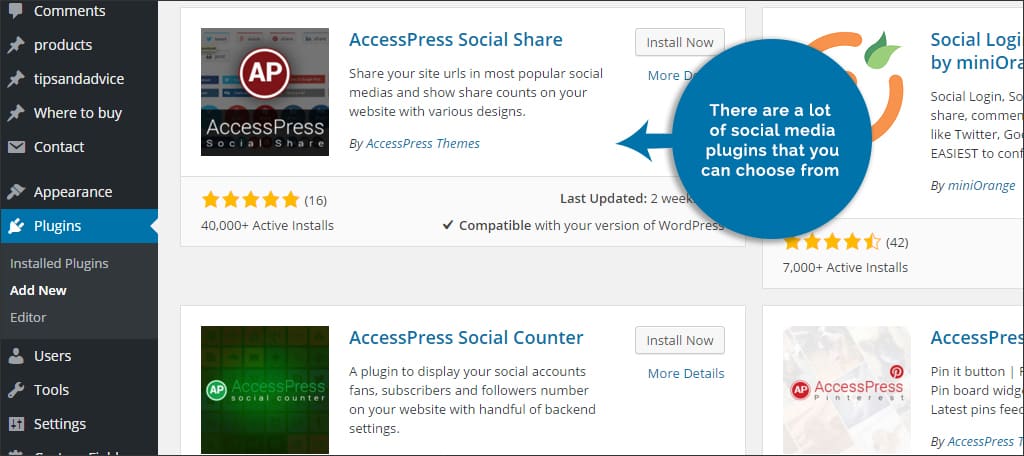 There are a lot of social media plugins that you can choose from. AccessPress incorporates the most popular of platforms and can be designed in a number of ways. The pro version of the plugin includes additional social sites, more themes to choose from and a social counter to encourage others to follow your accounts.
6. Users Ultra Membership Plugin
The Users Ultra Membership Plugin has a great deal to offer those who want to integrate a social element. It works well with MailChimp, WooCommerce and can handle a PayPal membership system. The pro version comes with even greater social activity such as importing profile pics from Facebook.
7. Ninja Forms
For professional websites that use contact information, Ninja Forms is a great solution. You'll have the ability to create forms with a drag-and-drop interface as well as benefit from four anti-spam options. This is great for companies that encourage users to contact them from the website.
8. Word Stats
Want to know the exact count of certain keywords on your website without relying on Google Webmaster Tools? Word Stats will not only keep track of the most popular words, but it will also display monthly content totals and the readability of your text. This can be invaluable when determining future content or personal productivity for writing.
9. Mouseflow
Want to see how people interact with your WordPress website? Mouseflow is a heatmap system that includes a recording platform that will let you review mouse movements and clicks on virtually any of your webpage. This can be greatly beneficial when managing the layout of your site. For example, you can determine if certain widgets are better at the top or bottom of your posts or pages.
10. Disqus Comment System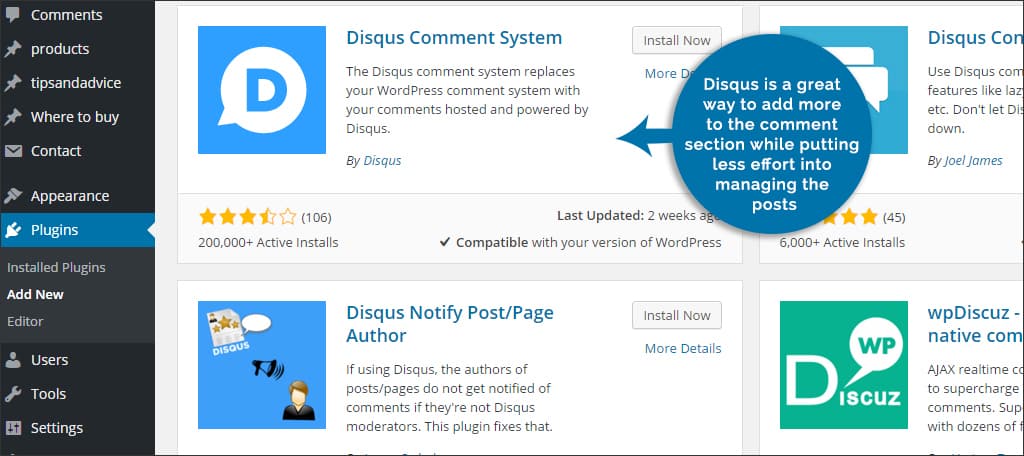 Disqus is a great way to add more to the comment section while putting less effort into managing the posts. This system makes it more difficult to be bombarded by spam bots. Since those who comment must sign in to Disqus, it reduces the odds of collecting random and meaningless messages.
Plugins are what enhance the WordPress platform in order to be more robust. Security features, writing aids and even interactive polls can help you build a site that is safe and fun for all your visitors. Take a few moments and see what these top WordPress plugins can do for you. It may greatly affect how others view your content and play a role in creating more sales and leads. However don't forget that too many plugins on your WordPress site could create issues to its operation.
What kinds of plugins have you found useful in WordPress? Do you search more for admin tools or visitor engagement when looking for plugins?